Marotta/Morning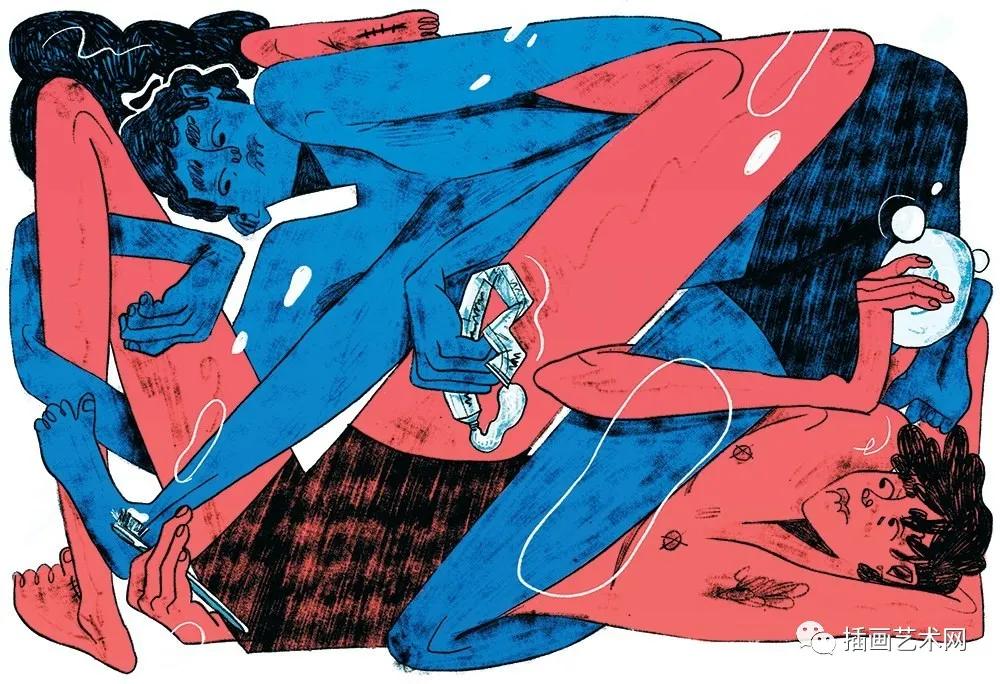 Cas Marotta, illustrator
Phoenix McNamara, instructor
Pacific Northwest College of Art, school
Map of the Internet
Aidan Yetman-Michaelson, illustrator
Lyta Gold, art director
Current Affairs, client
SCOOTR'E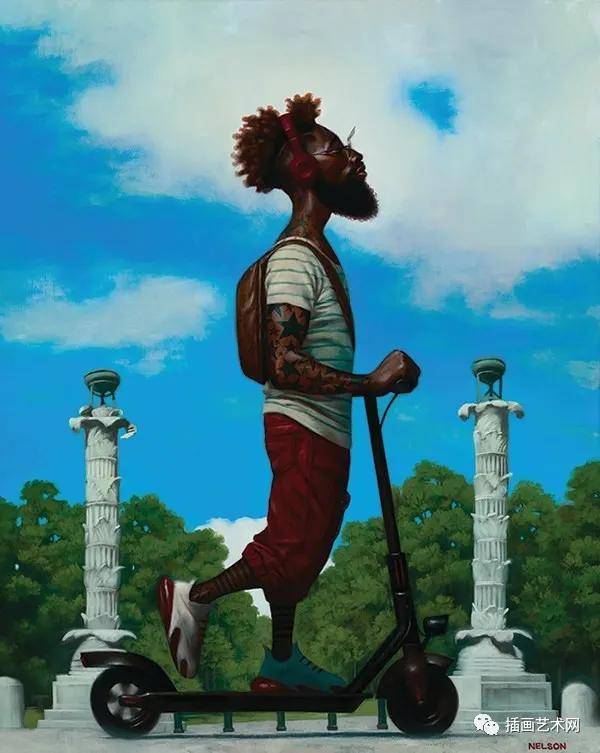 Kadir Nelson, illustrator
Françoise Mouly, art director
The New Yorker, client
Brennan Center for Justice Rebrand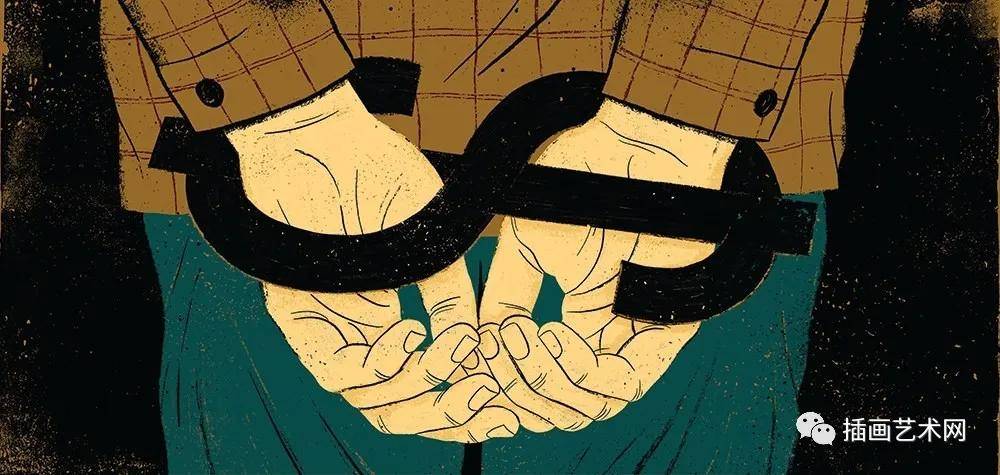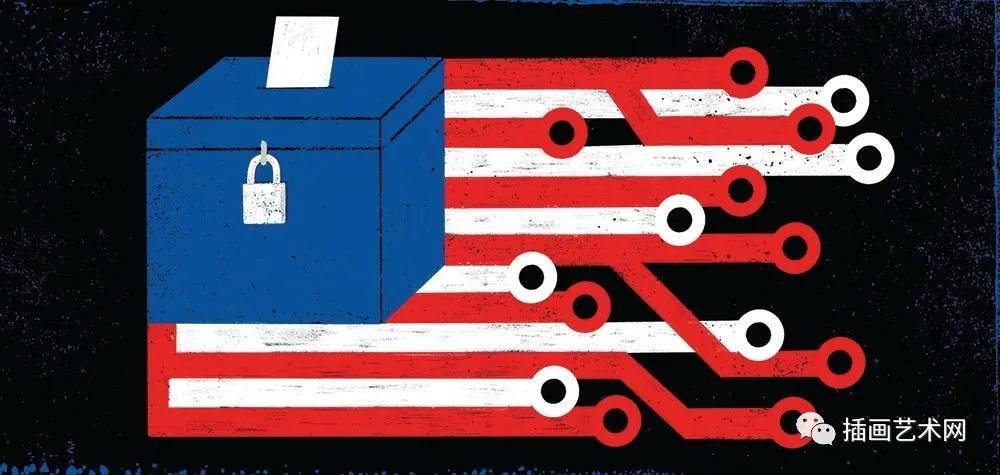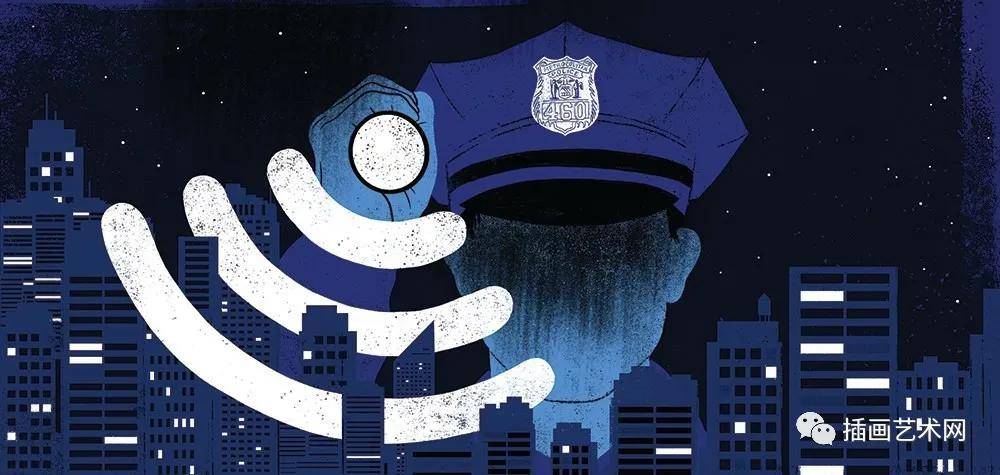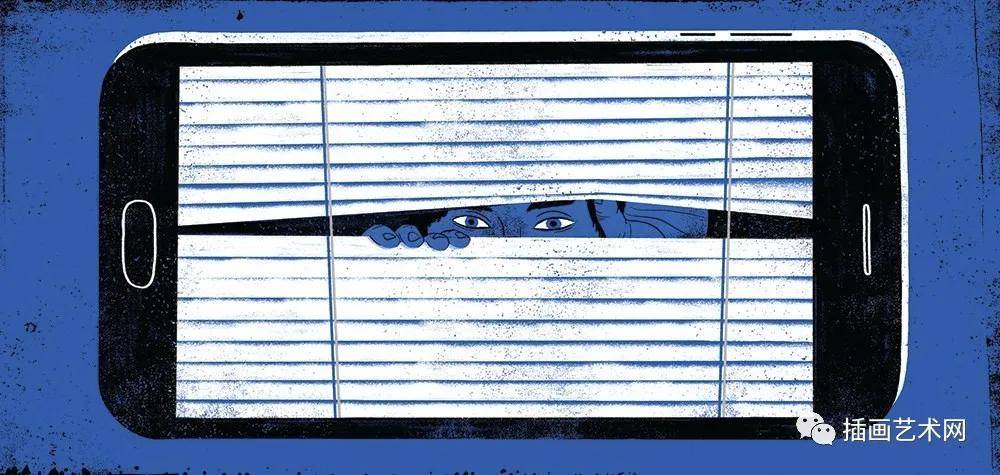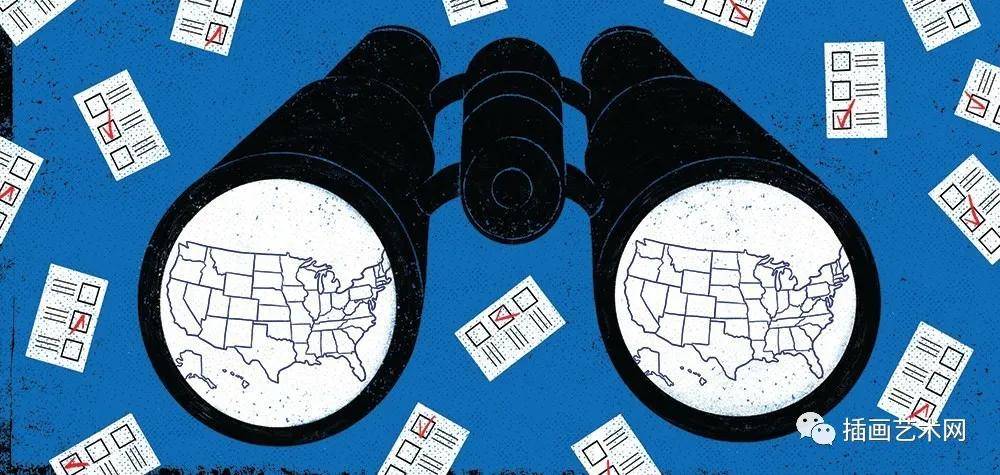 Adrià Fruitós, illustrator
Lisa Vosper/Alden Wallace, art directors
Yuliya Bas, designer
Brennan Center for Justice, client
Diaspora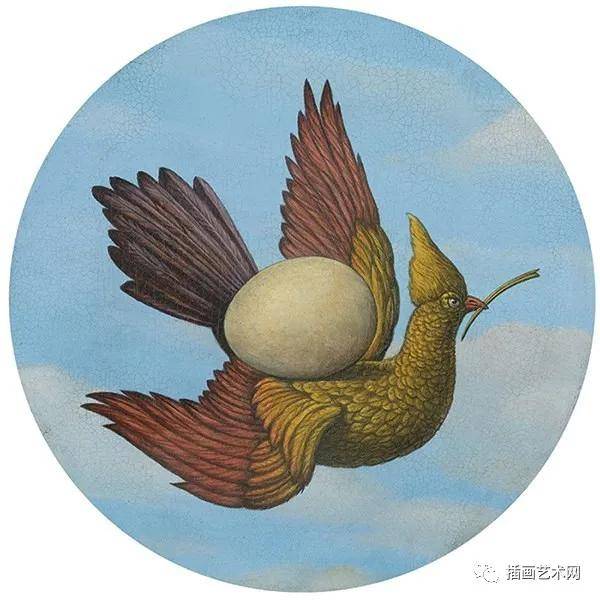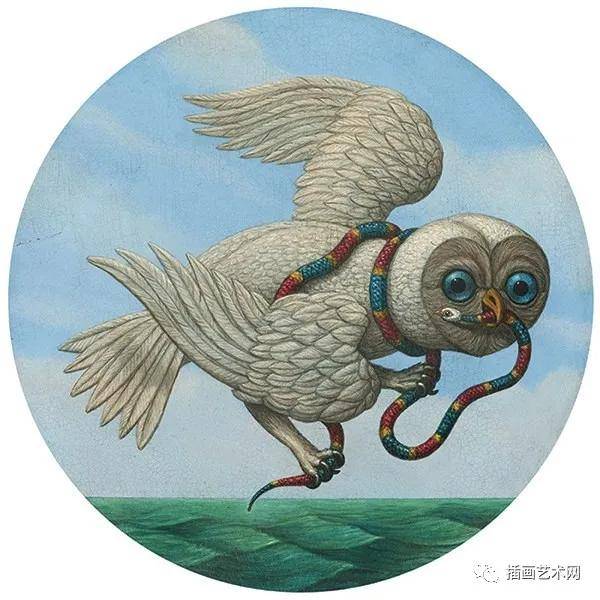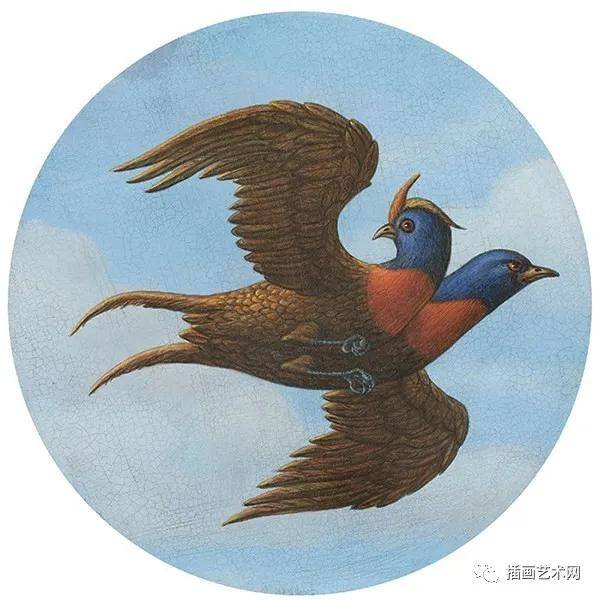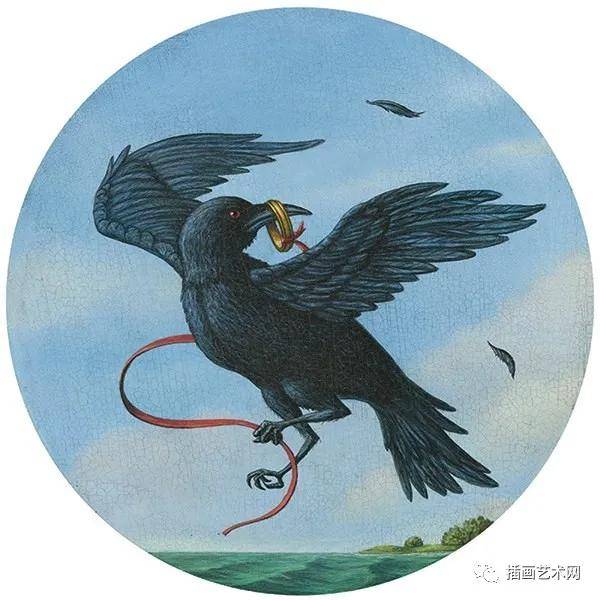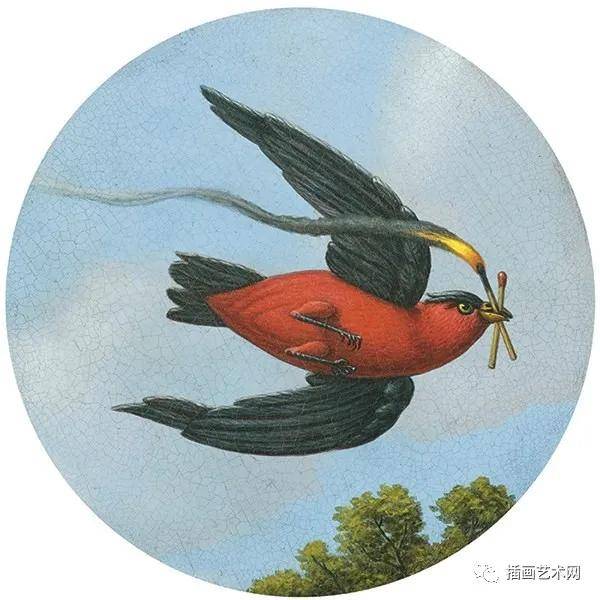 Marc Burckhardt, illustrator
Giannina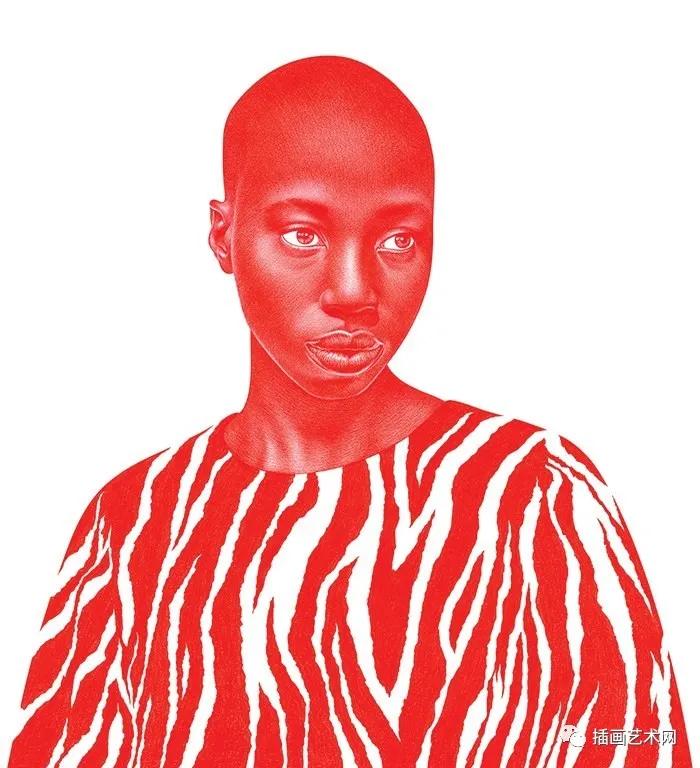 Aistė Stancikaitė, illustrator
Untitled Fashion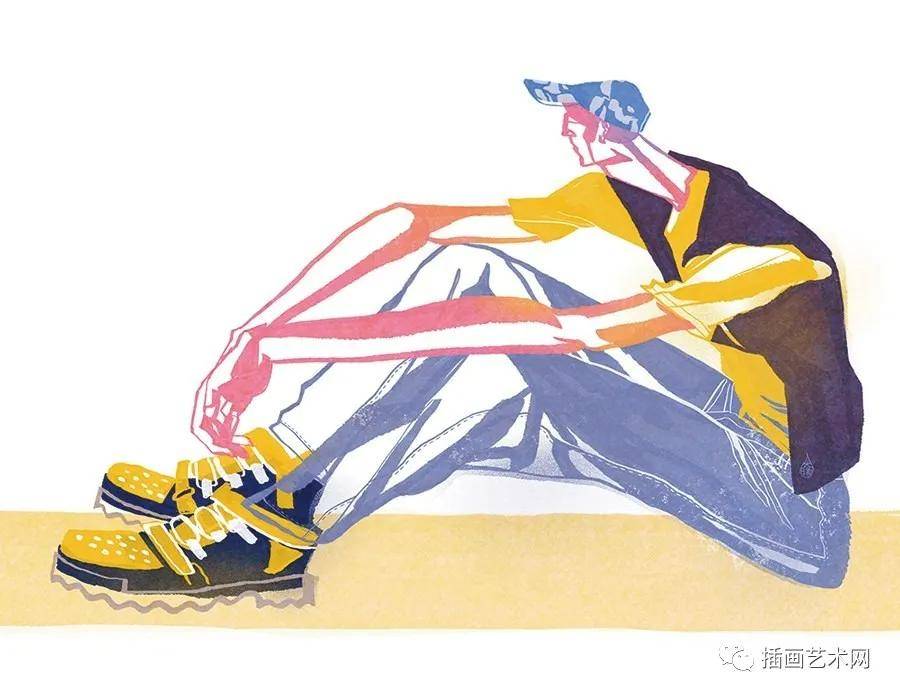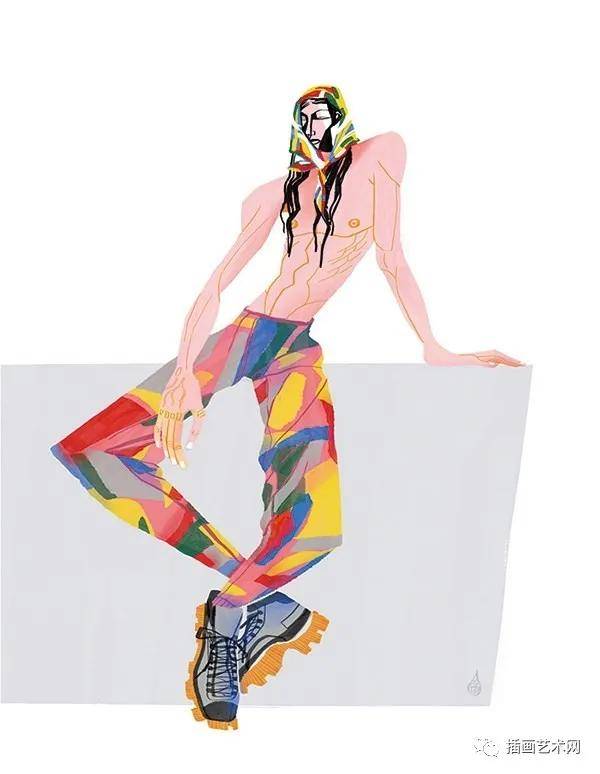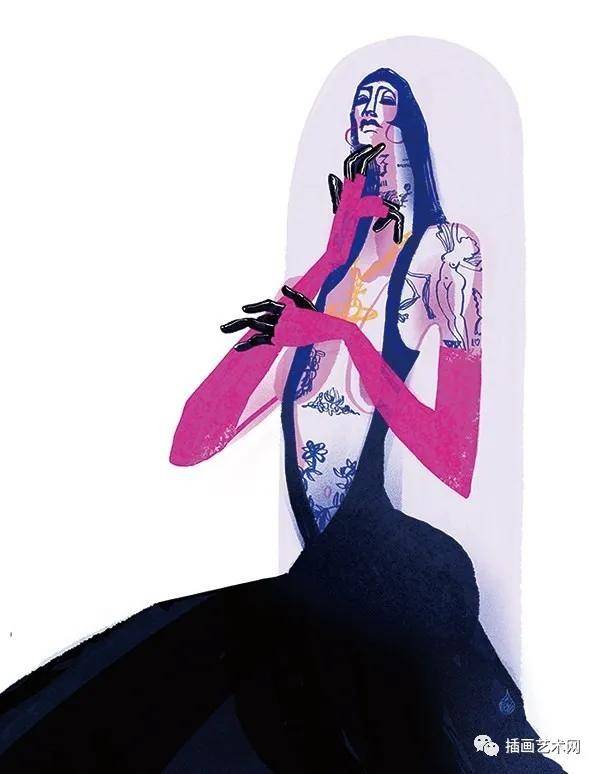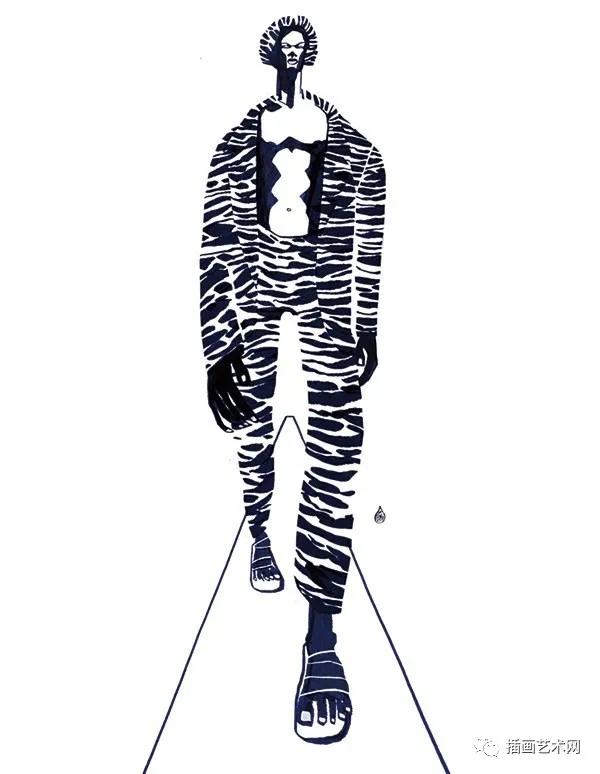 Daren Lin, illustrator
Wang/Out of breath, I'm twisting my body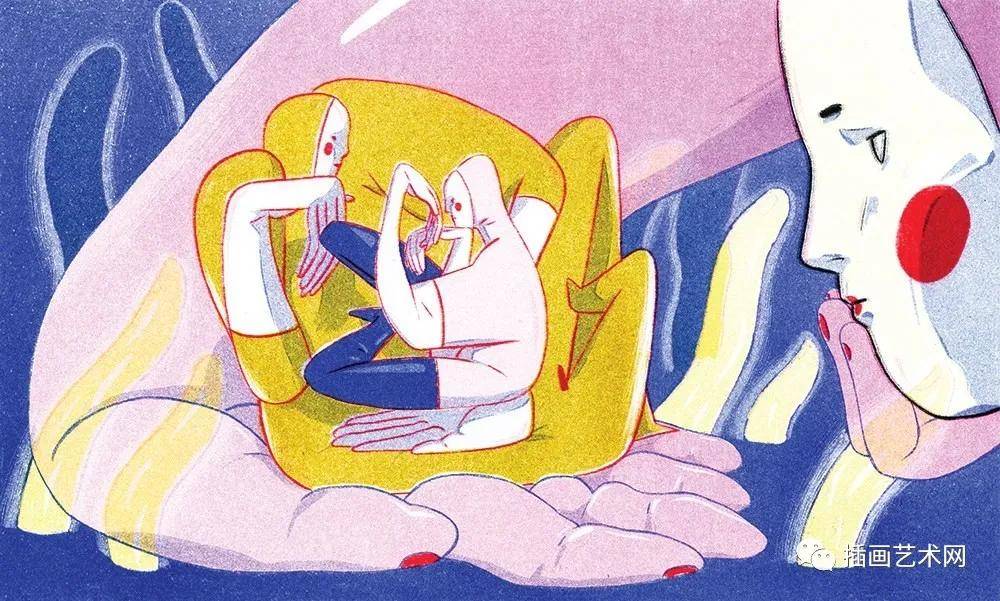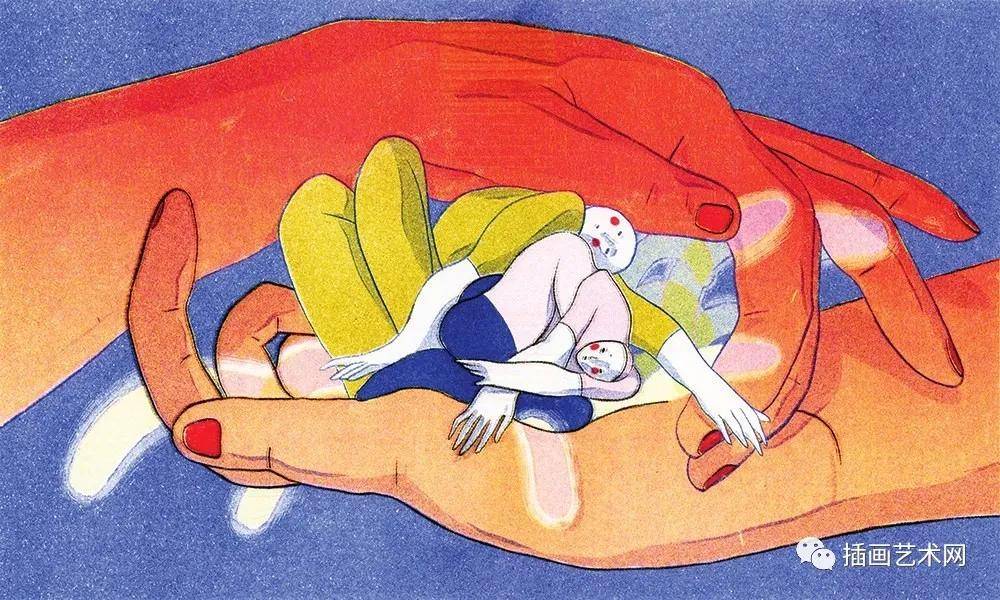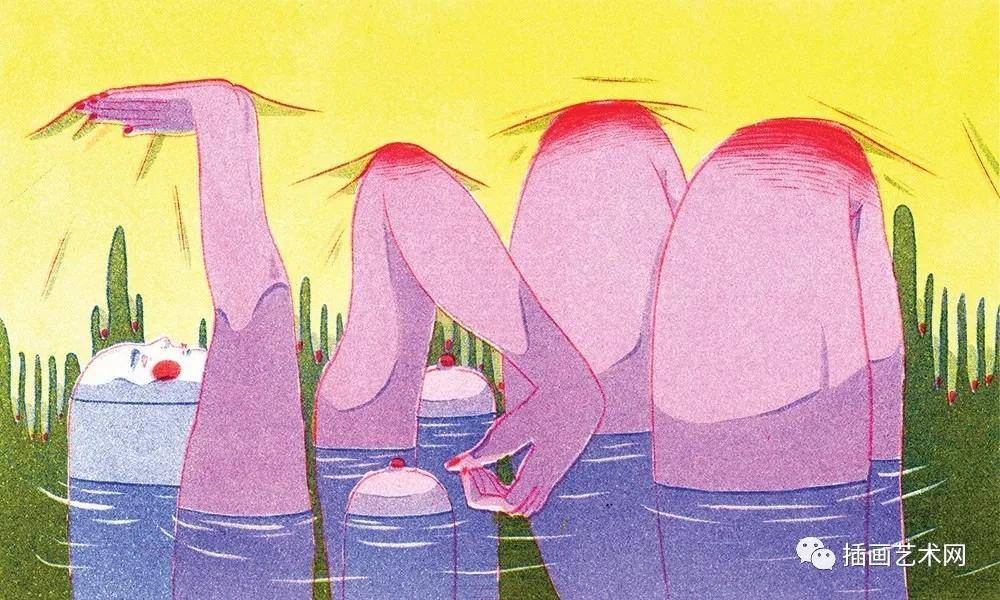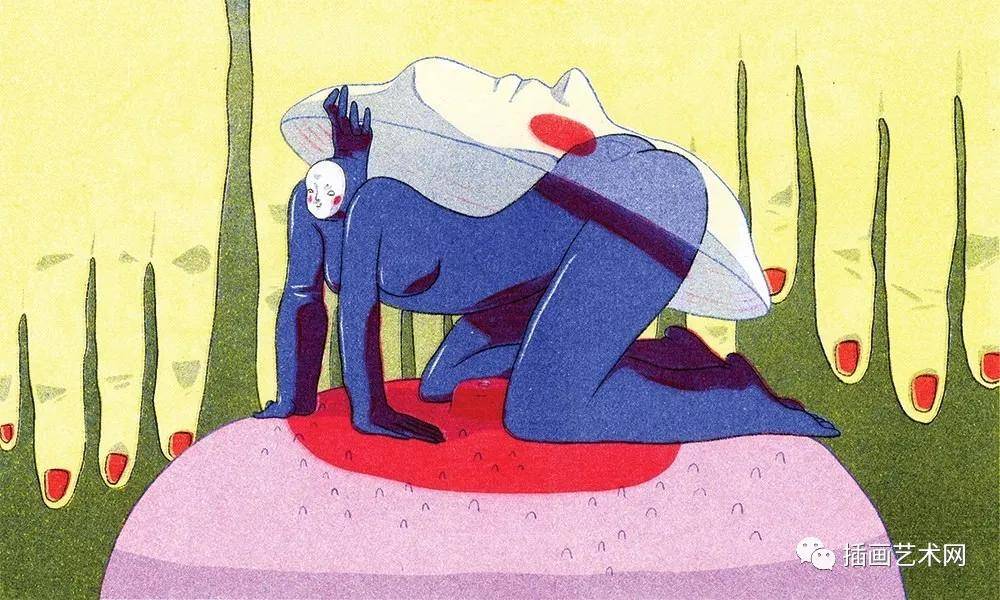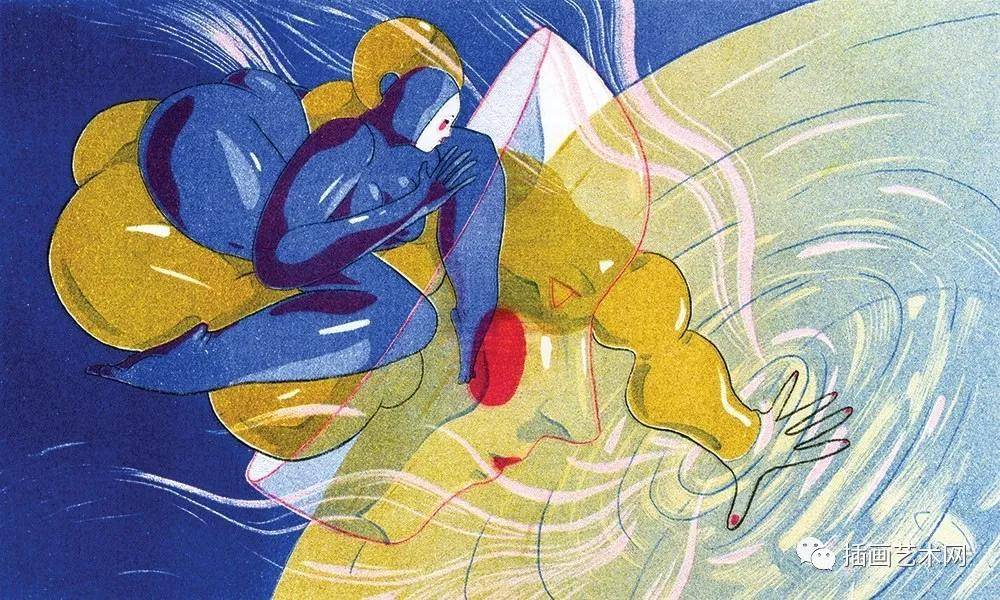 Xiyuan Wang, illustrator
Fei Taishi, instructor
Syracuse University, school
Blue Bull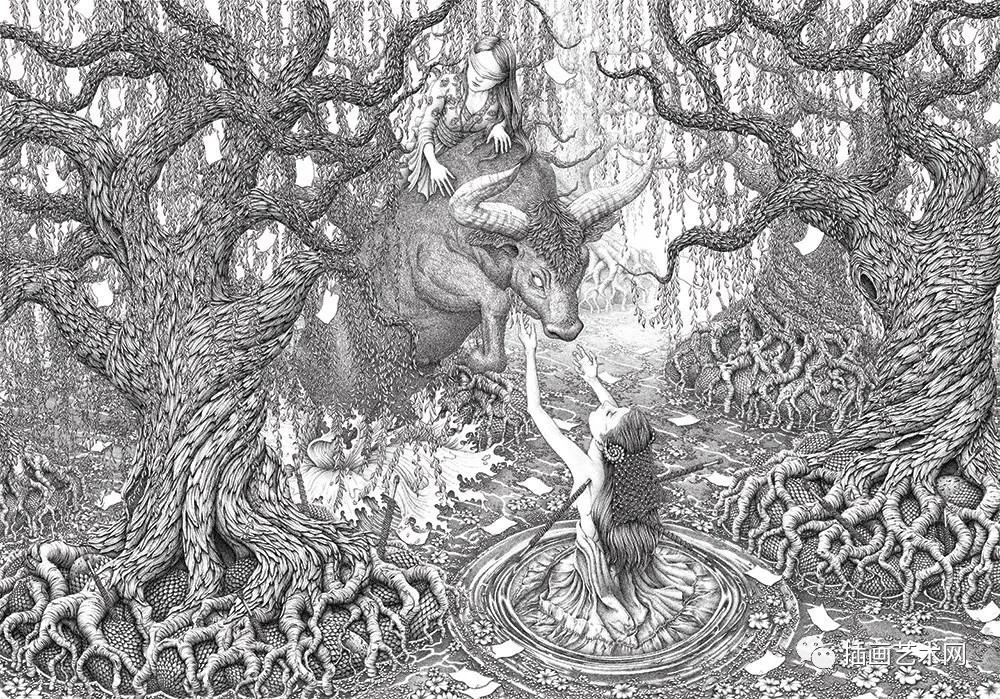 Sofia Lobato, illustrator
Death Row: The New Washington Monument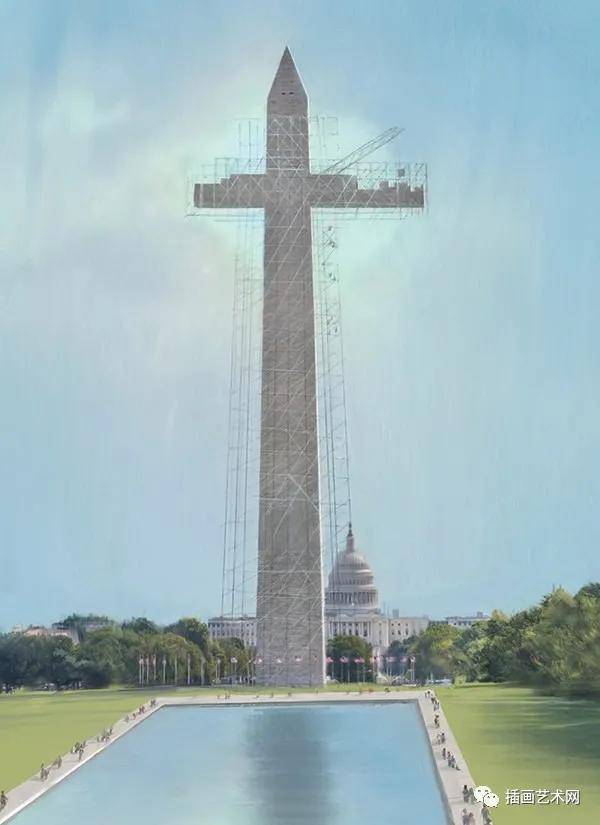 Robert Hunt, illustrator
Bryan Gray, art director
Liberty, client
Bonsai Beer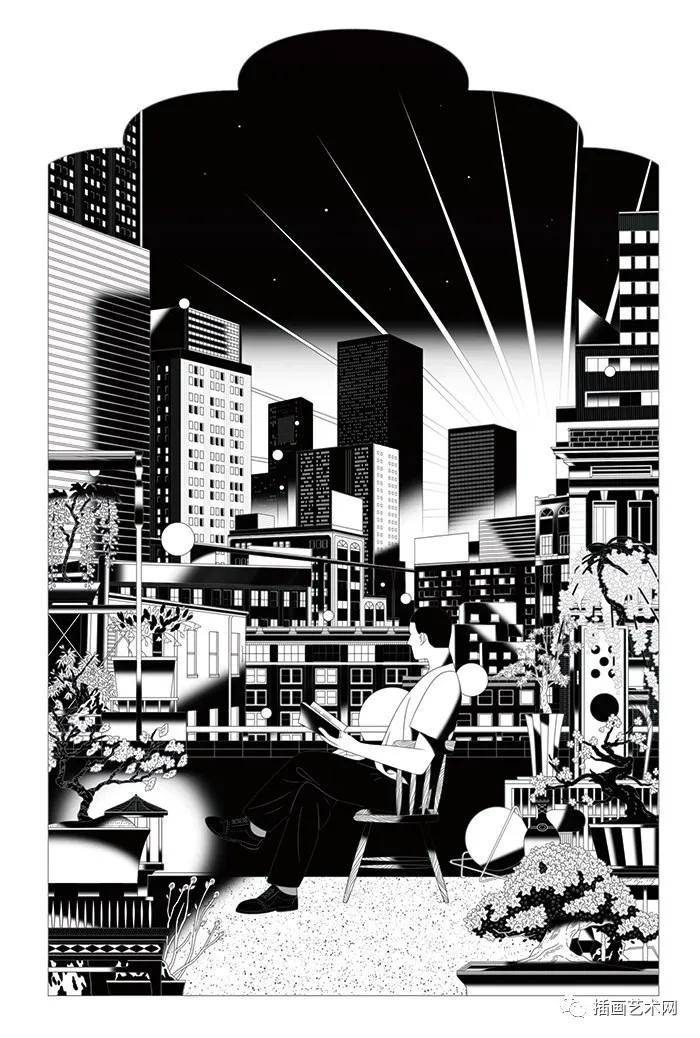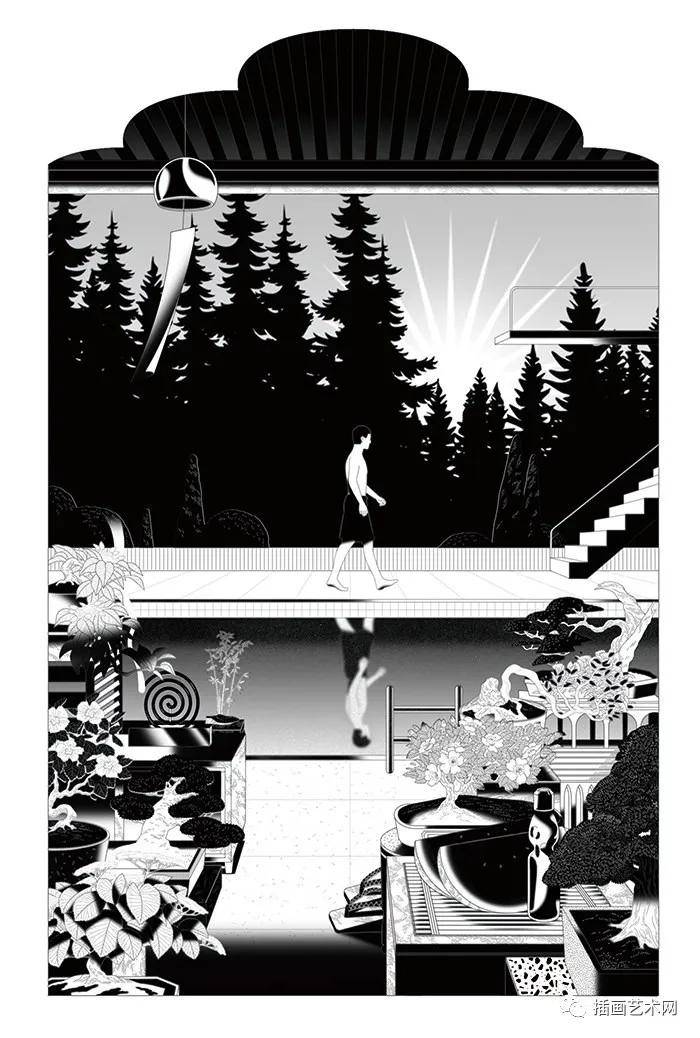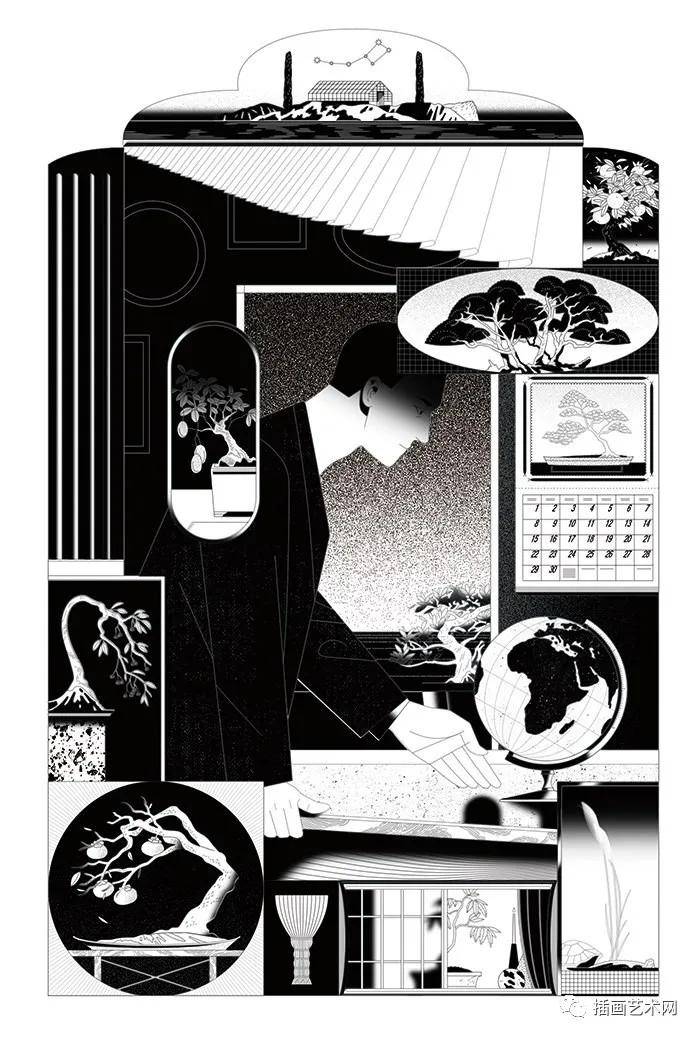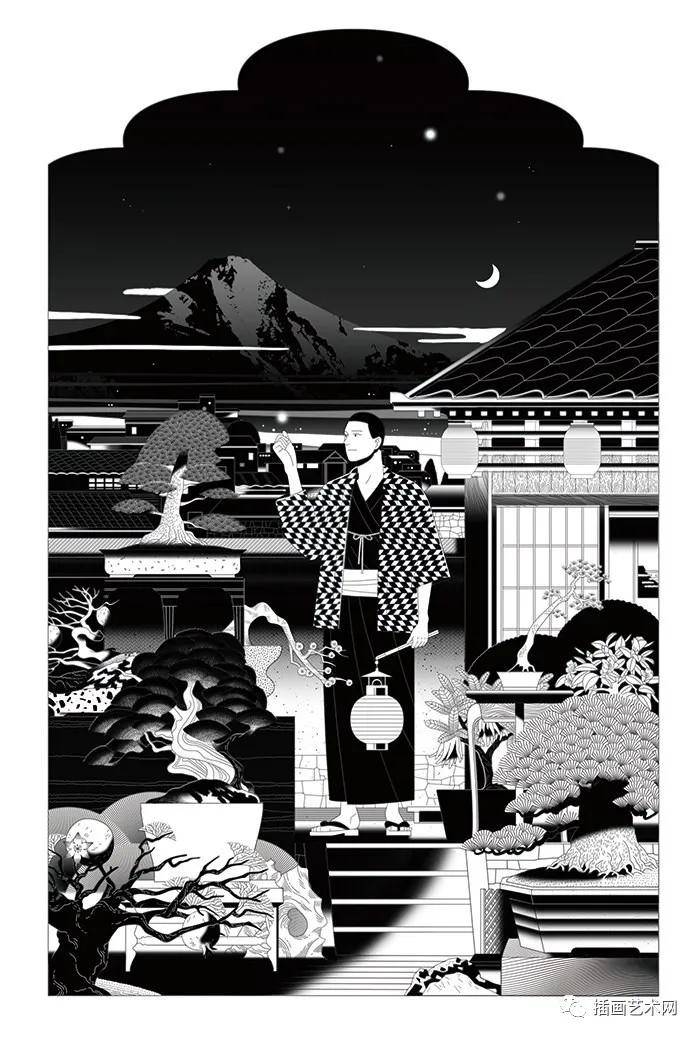 Bad Preacher, illustrator
Auf Dich, design firm
Tasteroom, client
Romeo and Juliet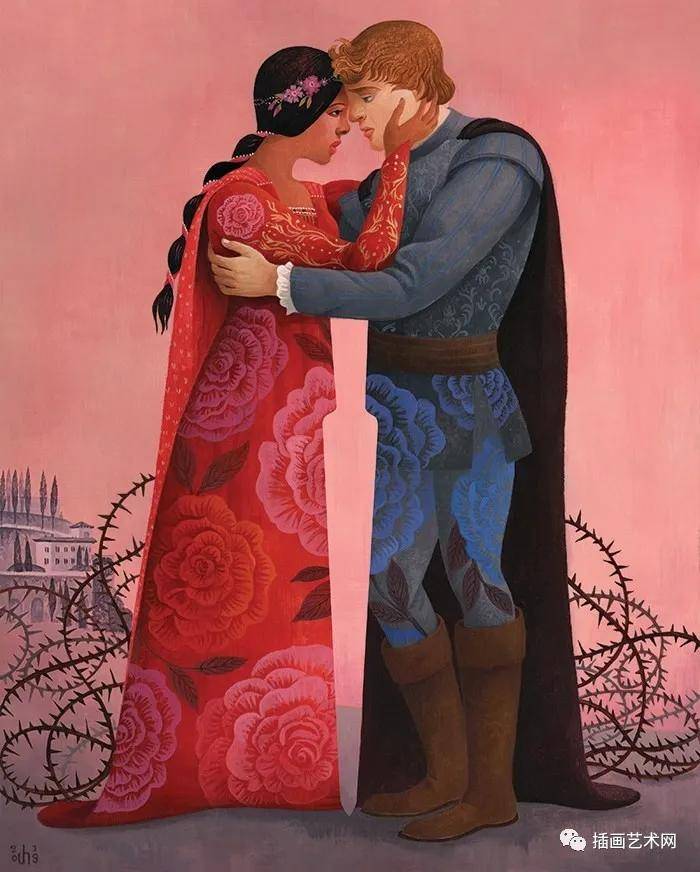 Jody Hewgill, illustrator
Aimee Martini, Cincinnati Opera, designer
Christopher Milligan, artistic director
Cincinnati Opera, client
Tiny Shaka Beer Artwork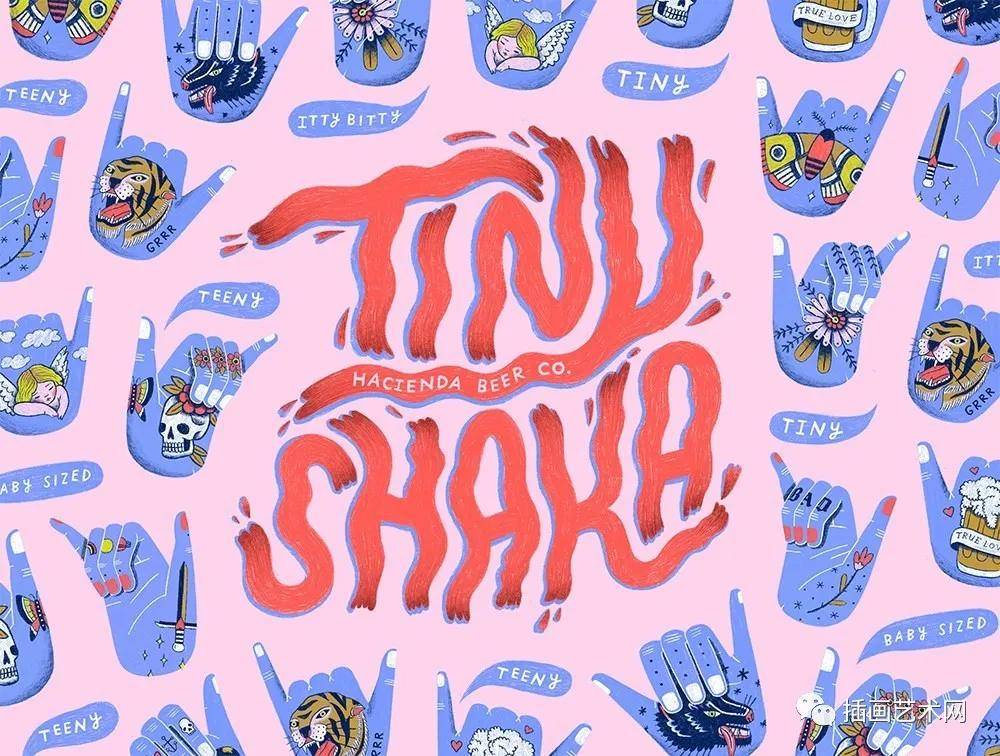 Melissa Lee Johnson, illustrator
Hacienda Beer Co., client
Vaped and Confused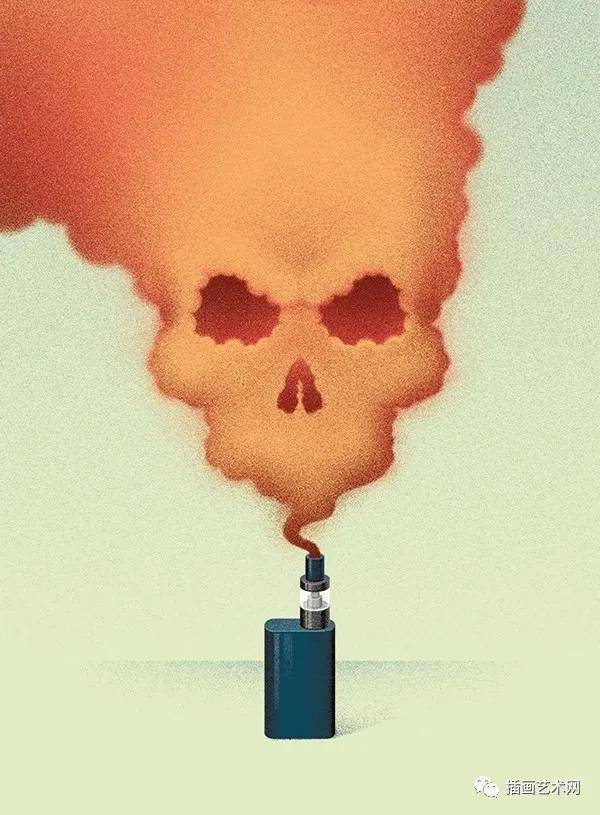 Luca D'Urbino, illustrator
Mirabel Fawcett/Stephen Petch, art directors
The Economist, client
The Book Of Lies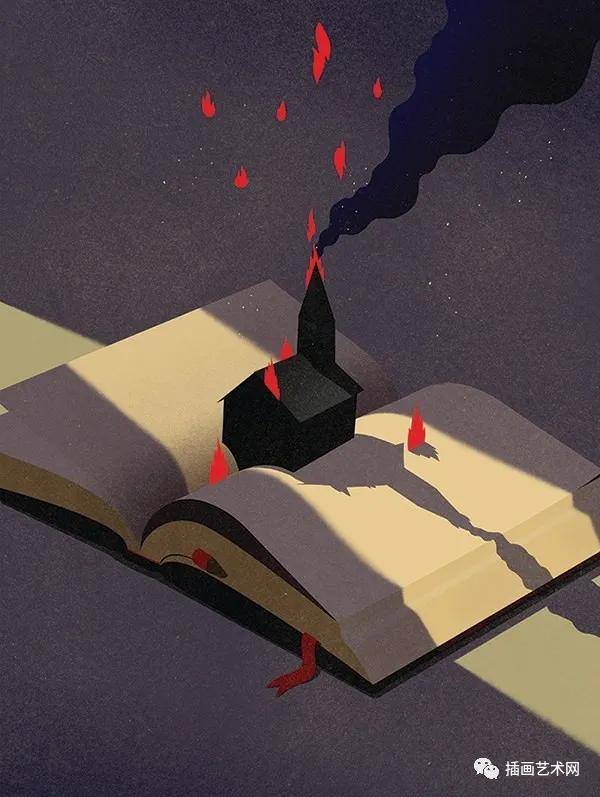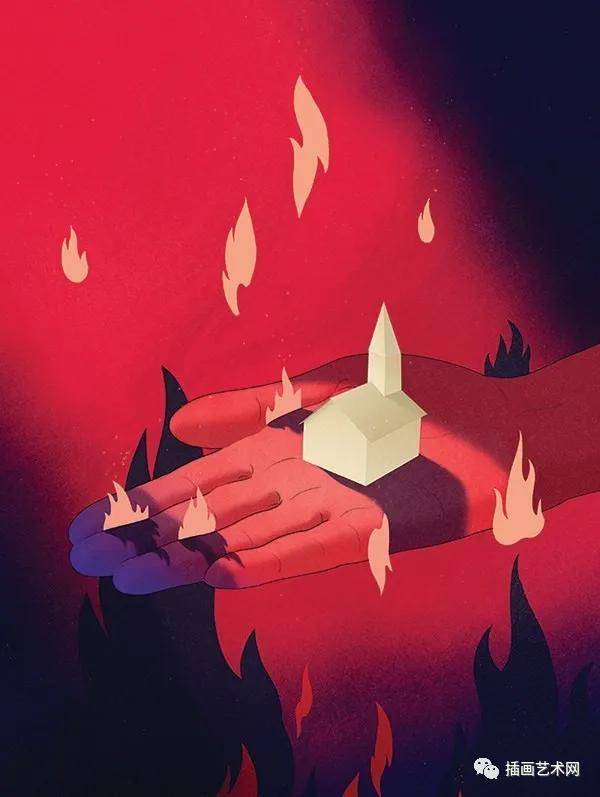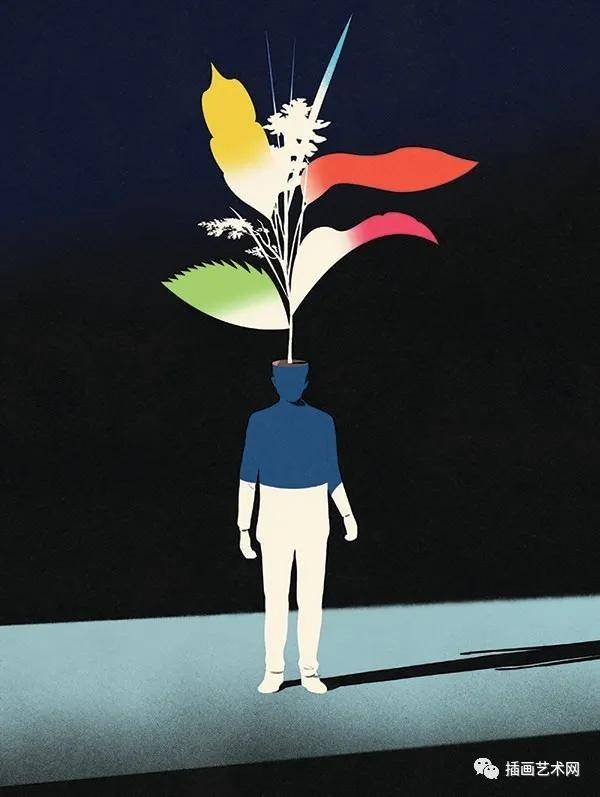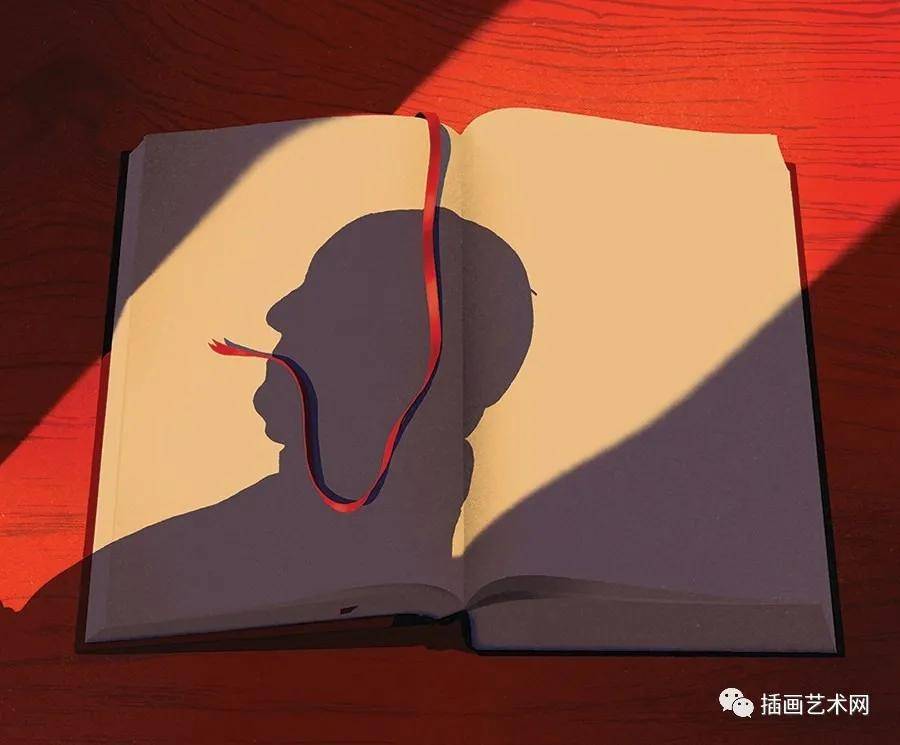 Emmanuel Polanco, illustrator
Many Tellings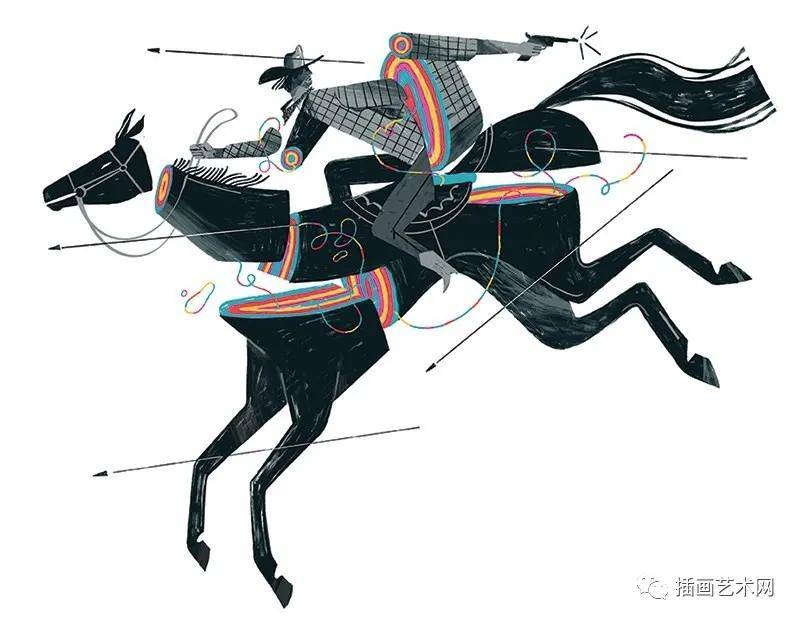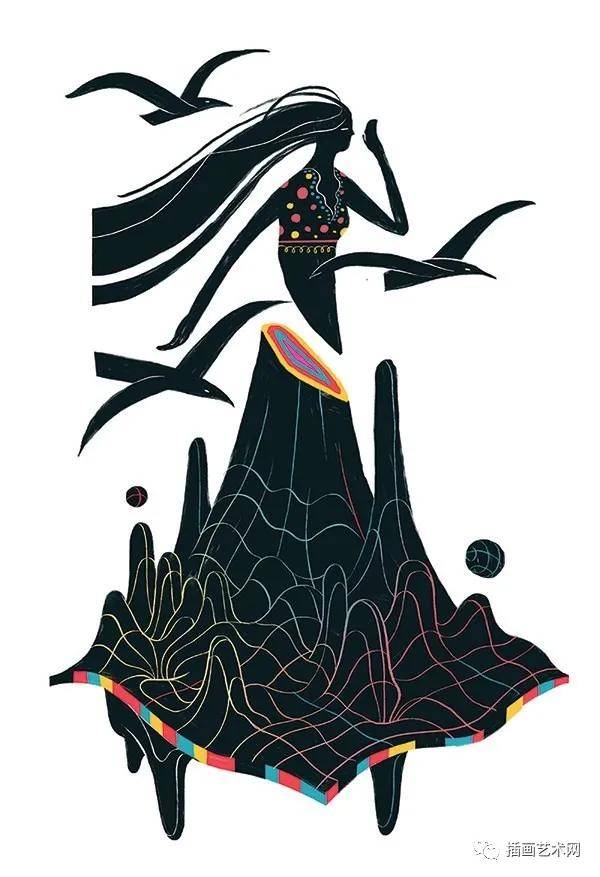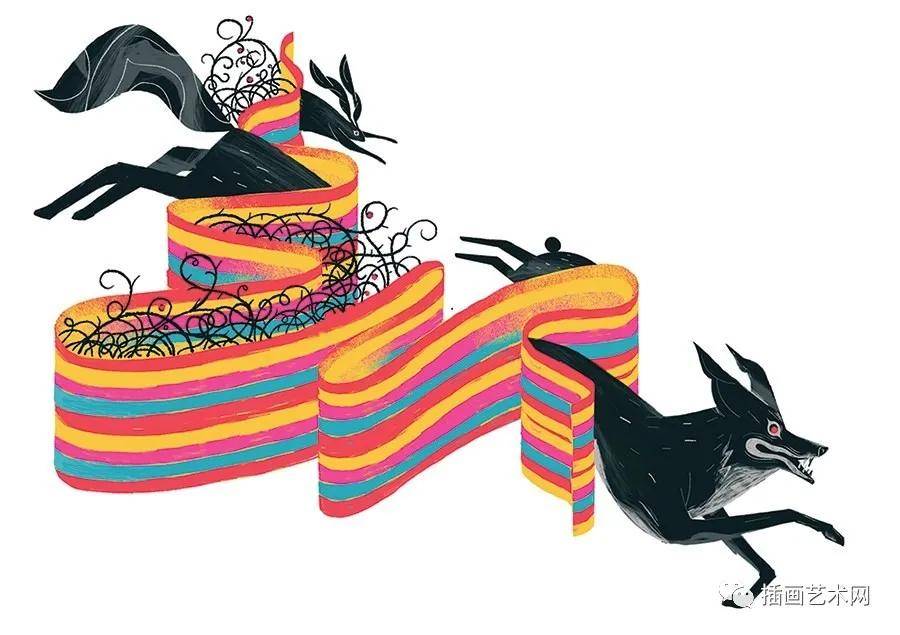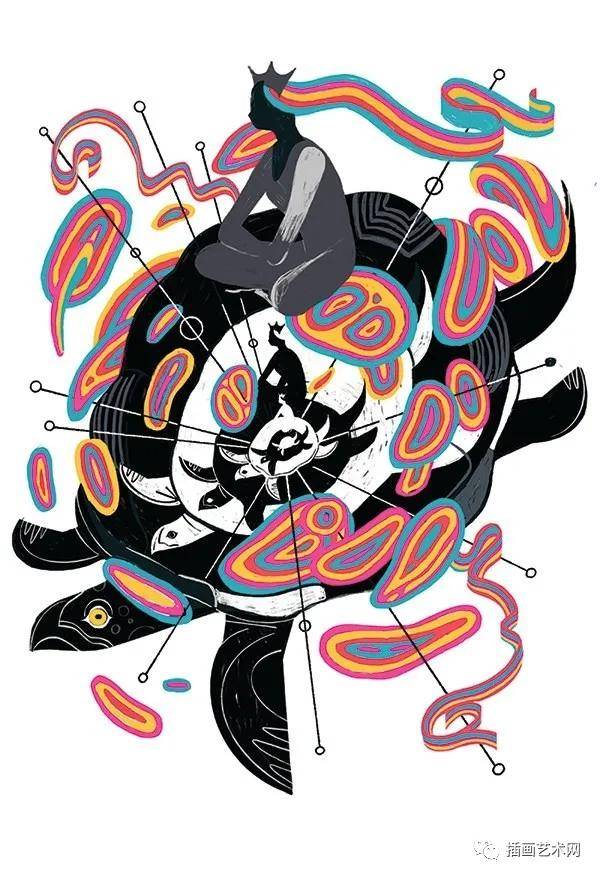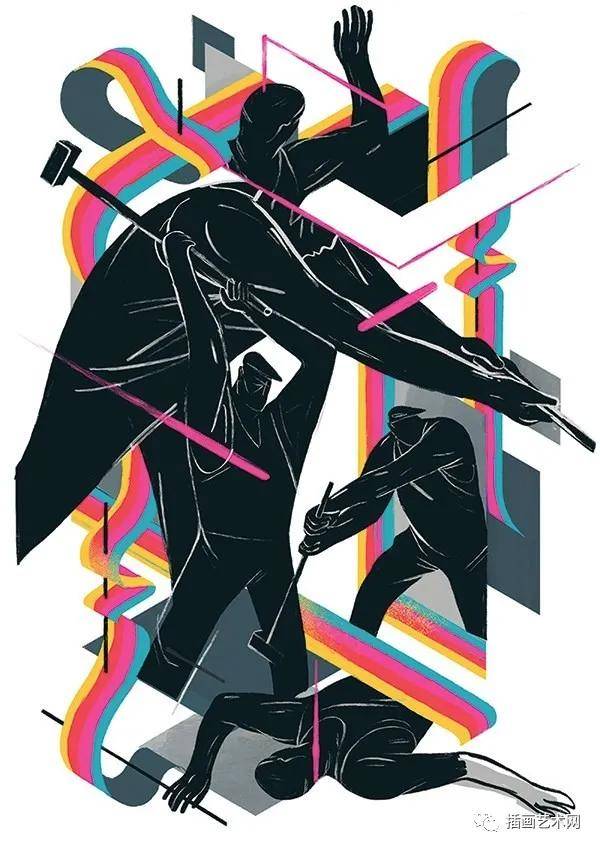 Noah MacMillan, illustrator
Rites of Passage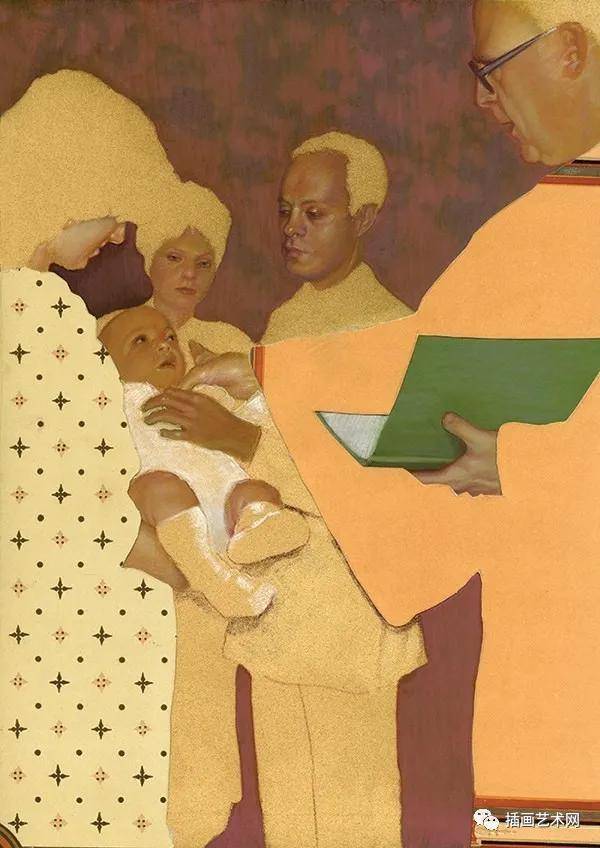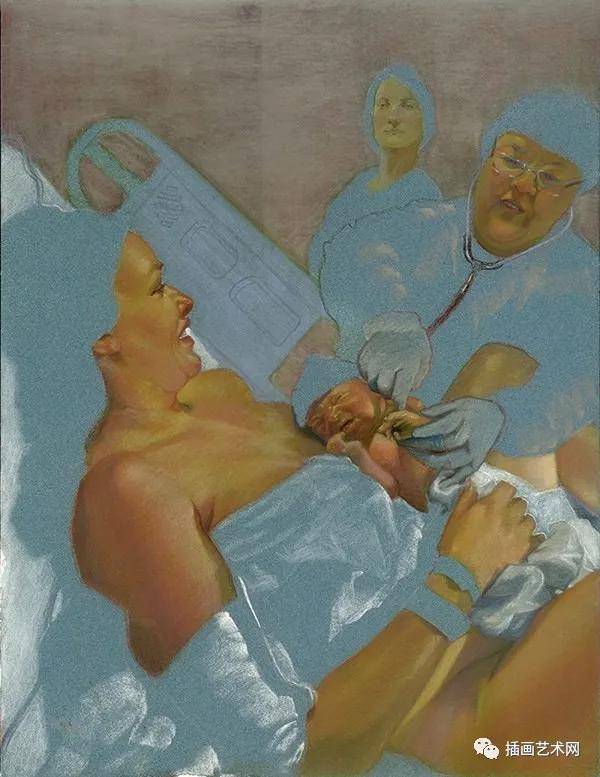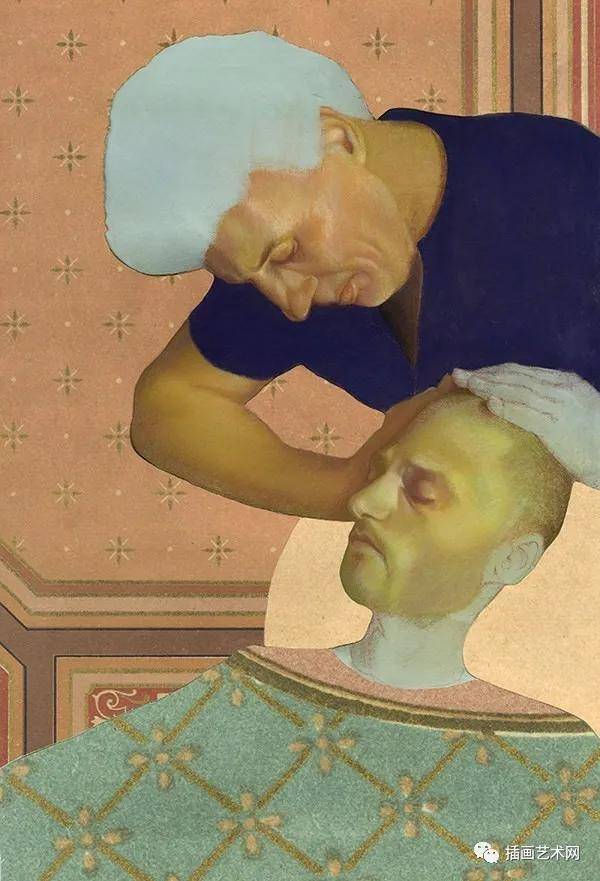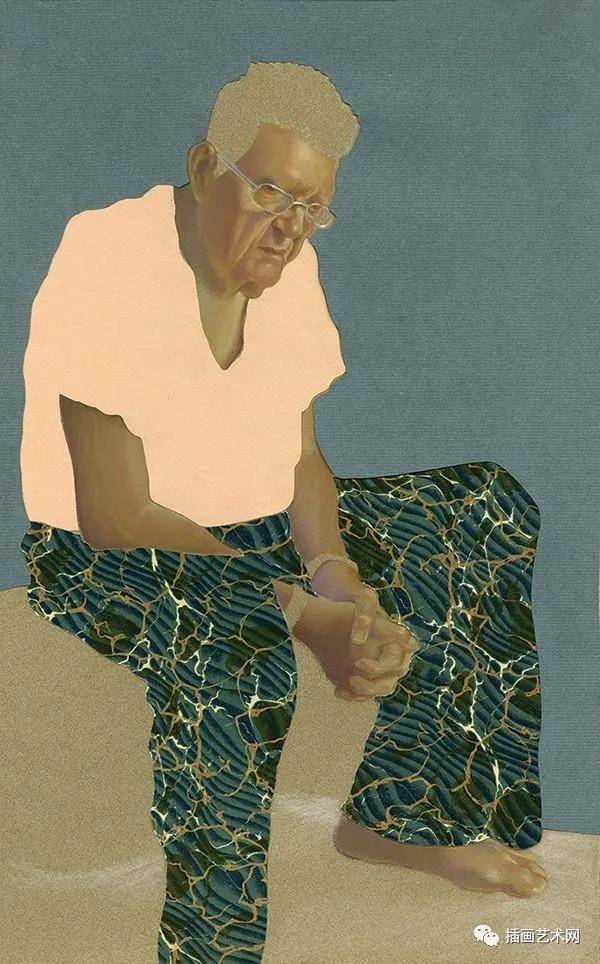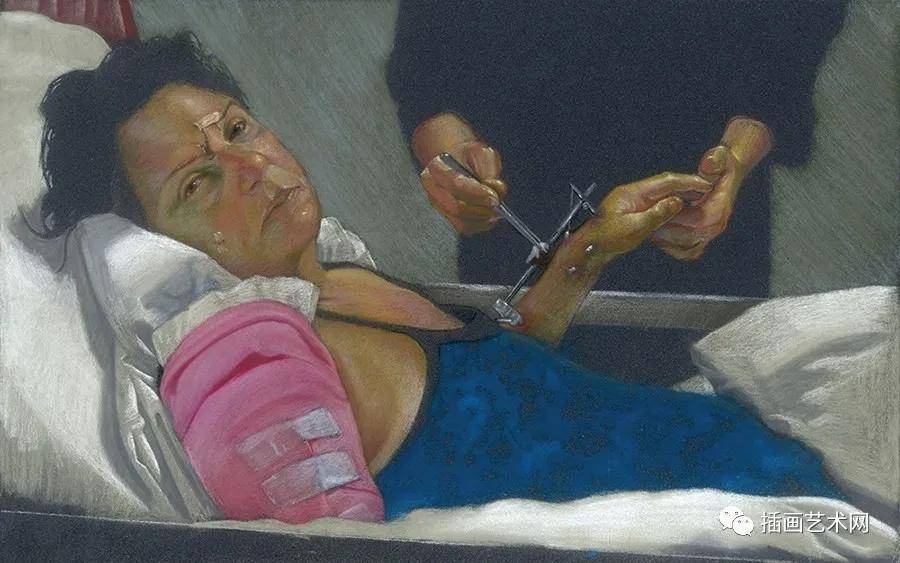 Dominic Bodden, illustrator
Adam Ross, instructor
ArtCenter College of Design, school
Tuskegee Airmen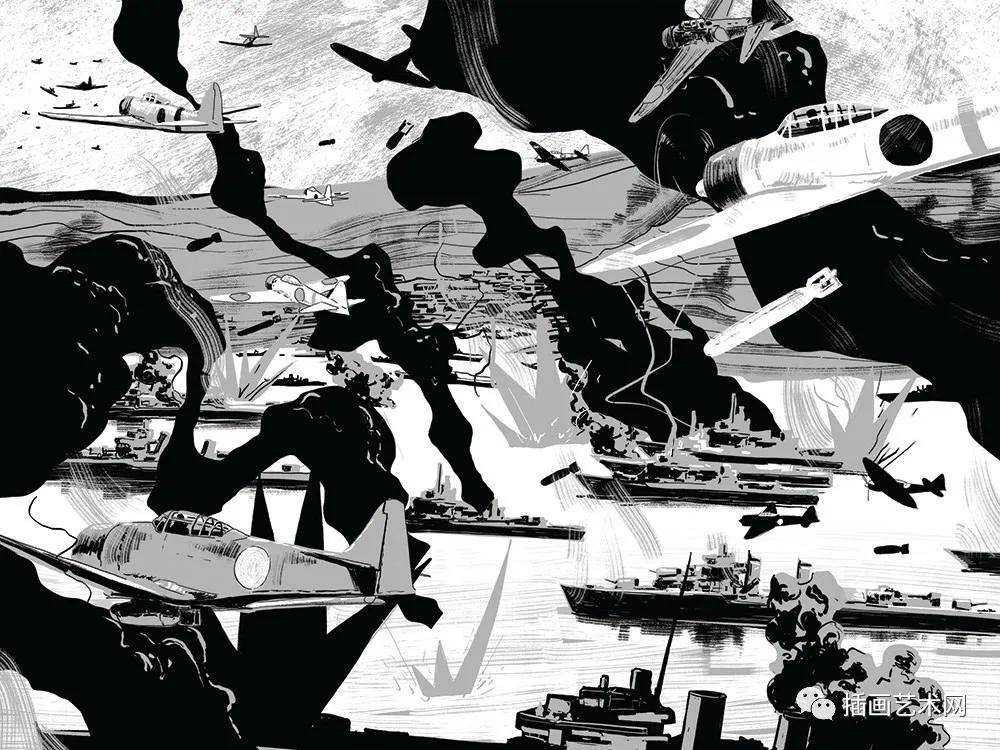 Pat Kinsella, illustrator
Johnna Rizzo, art director
Bushfire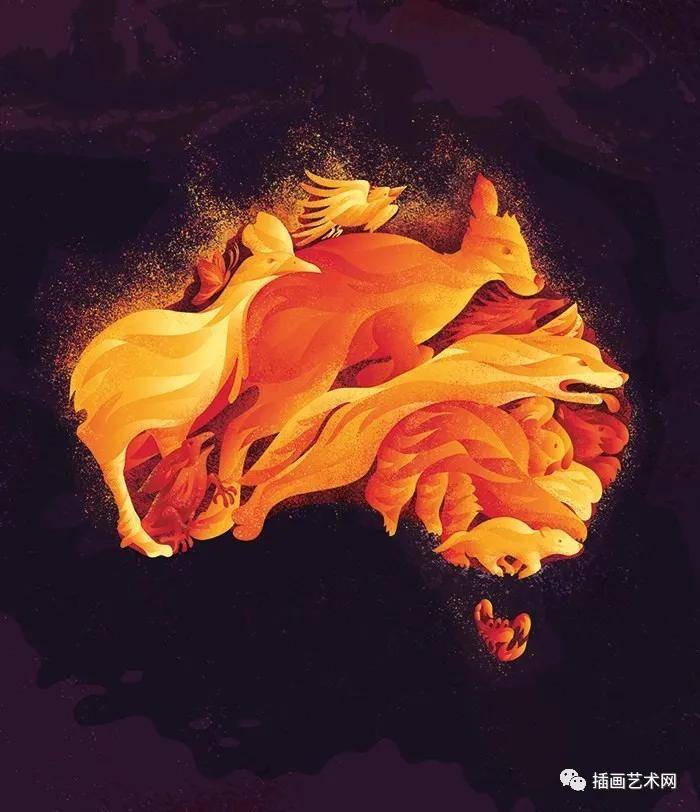 Julia Kerschbaumer, illustrator
Disappear Here Film Festival Poster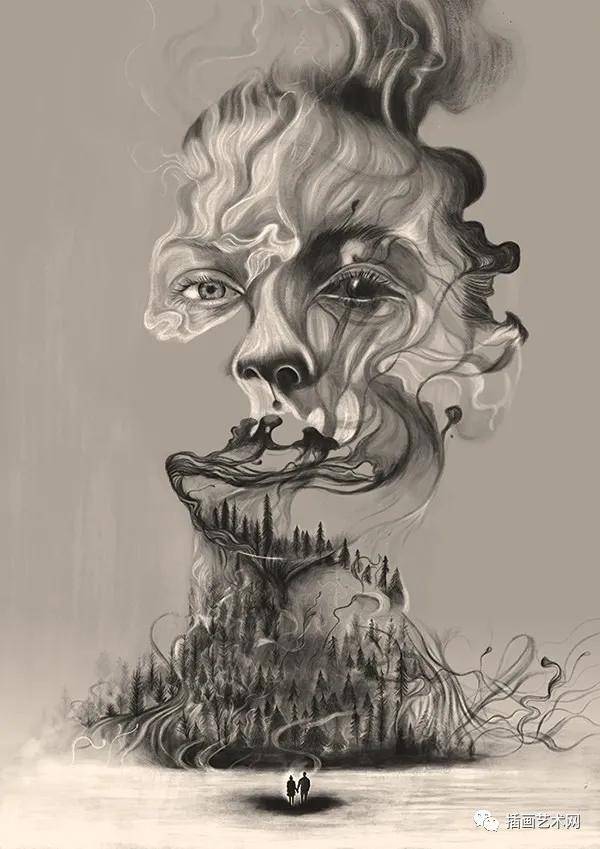 Peter Strain, illustrator
Disappear Here Film Festival, client
The Vilcek Prize for Excellence
Matteo Giuseppe Pani, illustrator/design
Stefan Sagmeister/Jessica Walsh, creative directors
Erica Grubman/Stephanie Halovanic, producers
Sagmeister & Walsh, design firm
Vilcek Foundation, client
L'attention, ?a s'entra?ne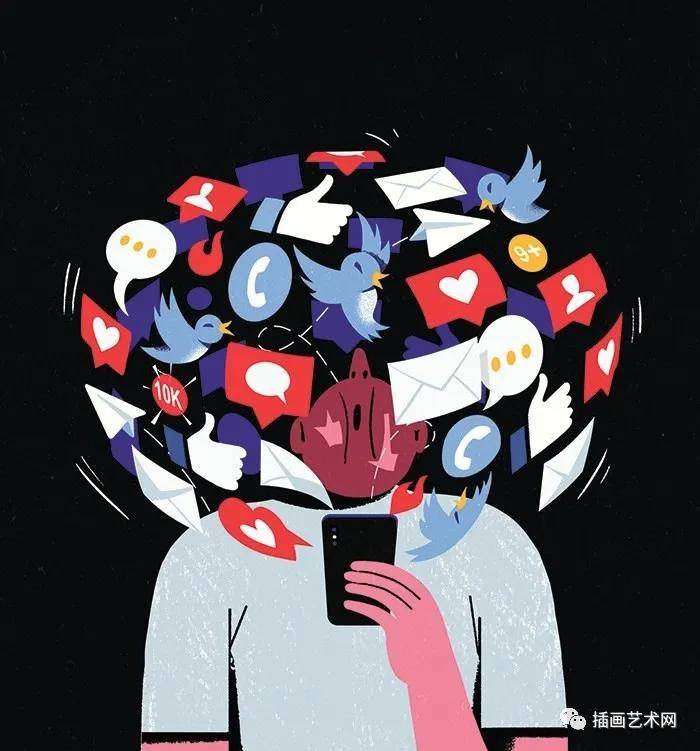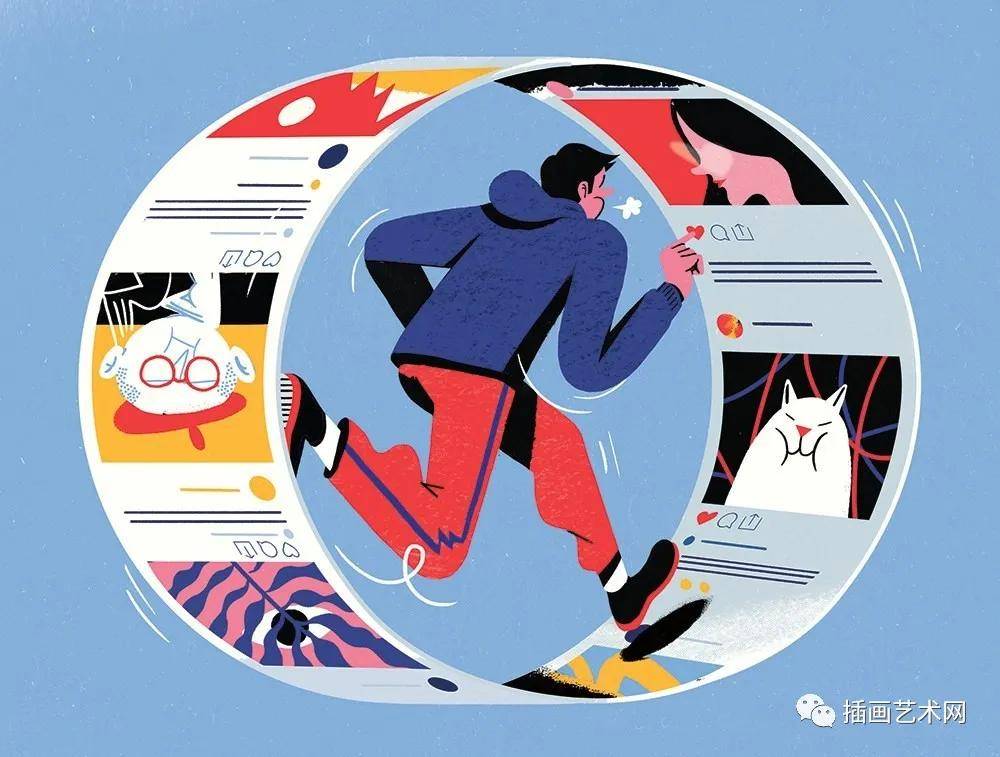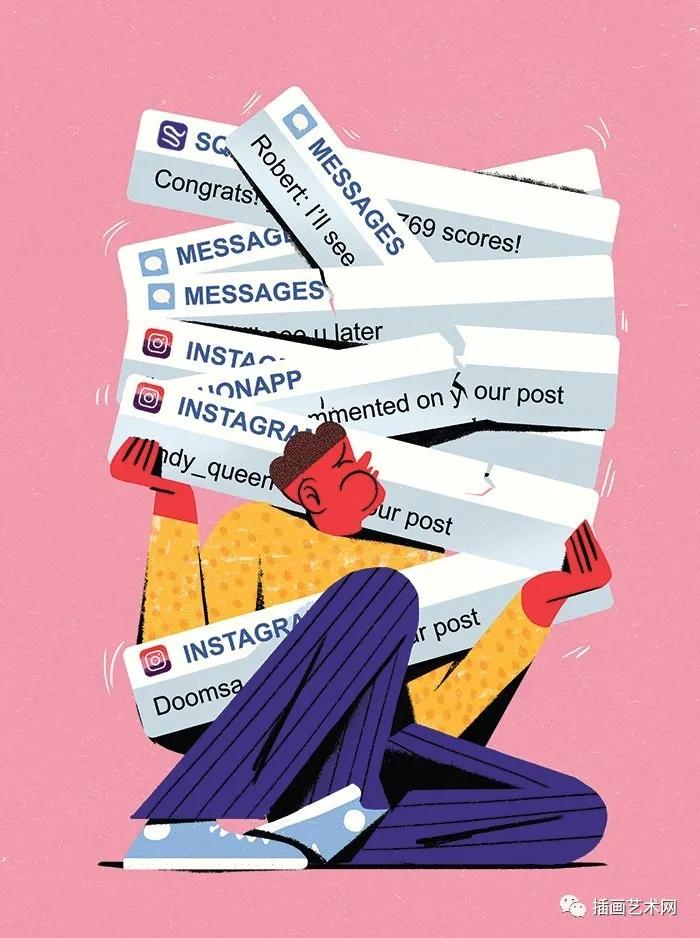 Antonio Sortino, illustrator
Alice Lagarde/Angèle Noel, art directors
Les Echos Week-end, client
The Obviously Extinct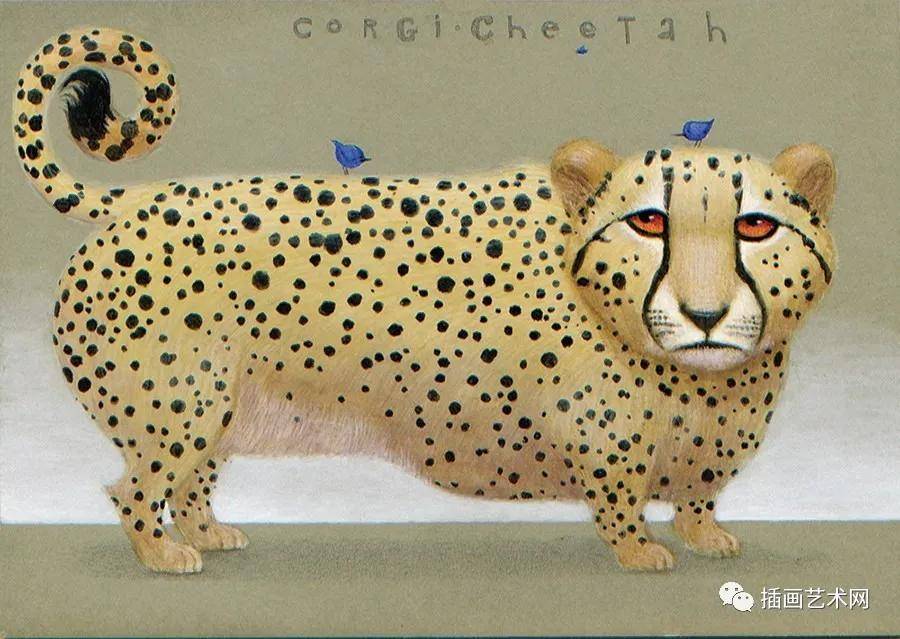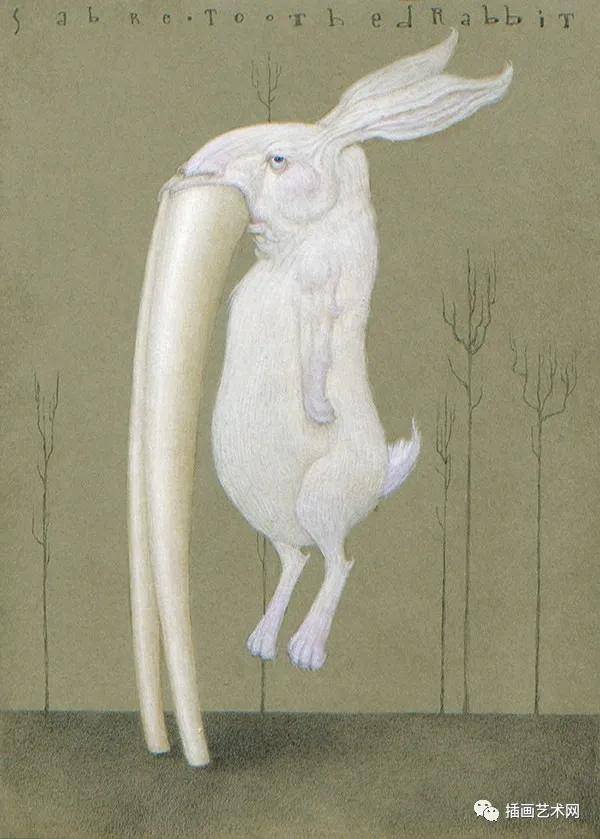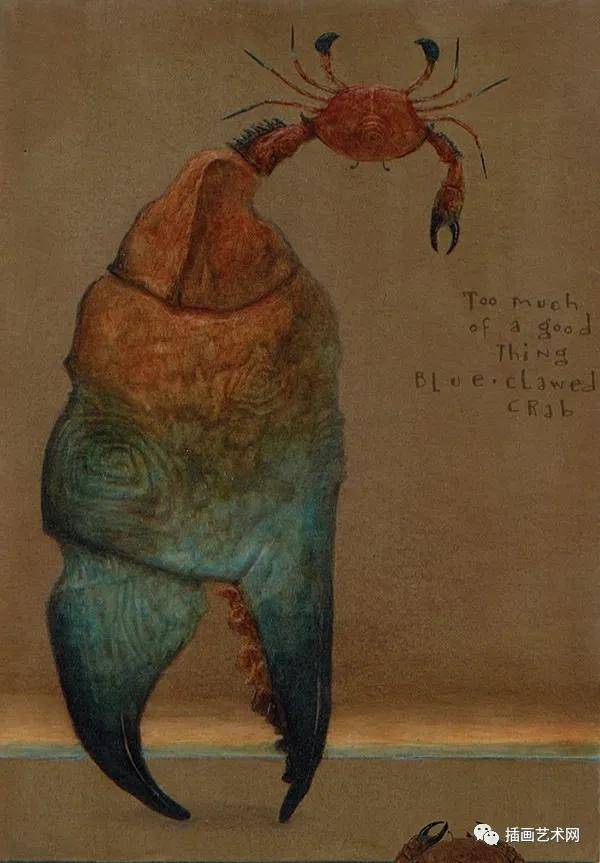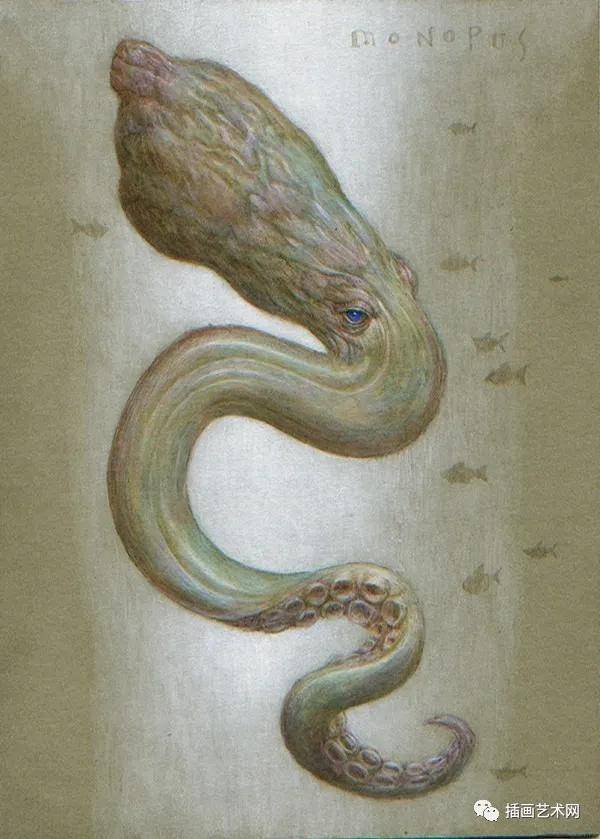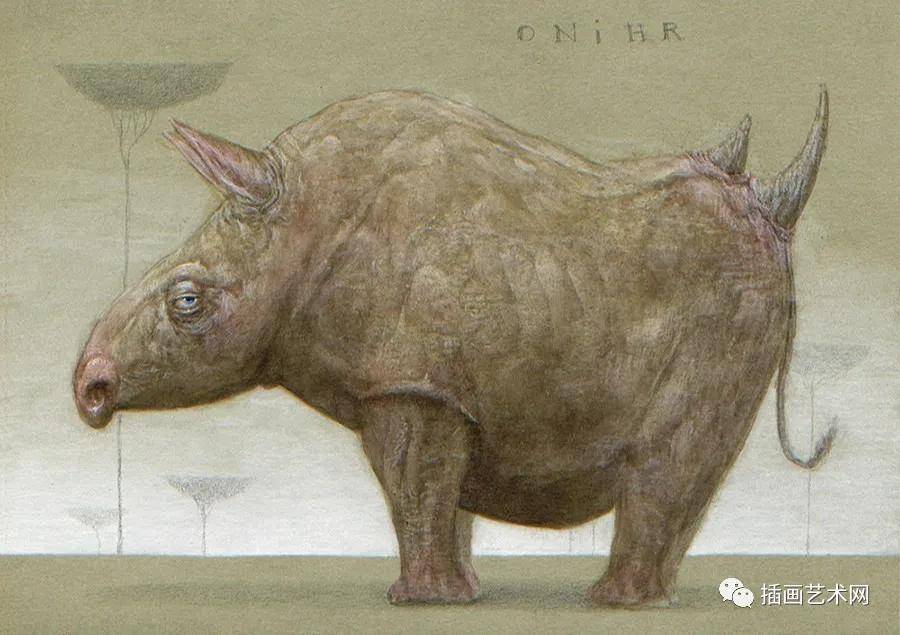 Bill Carman, illustrator
Yuan/Shameen Island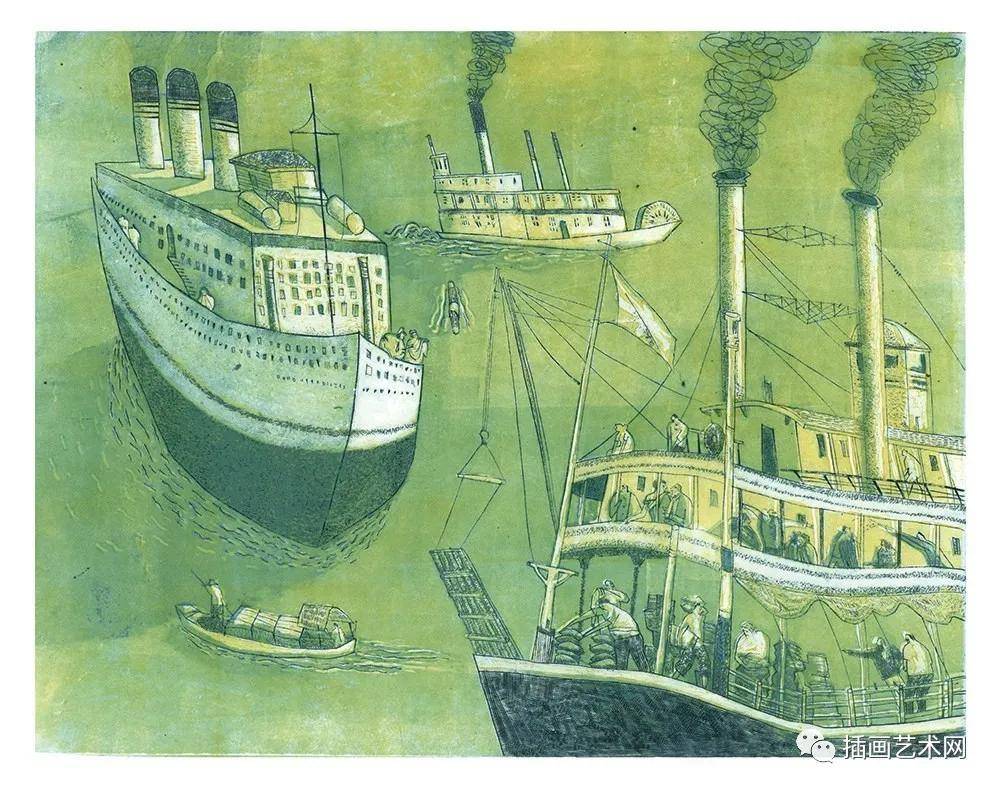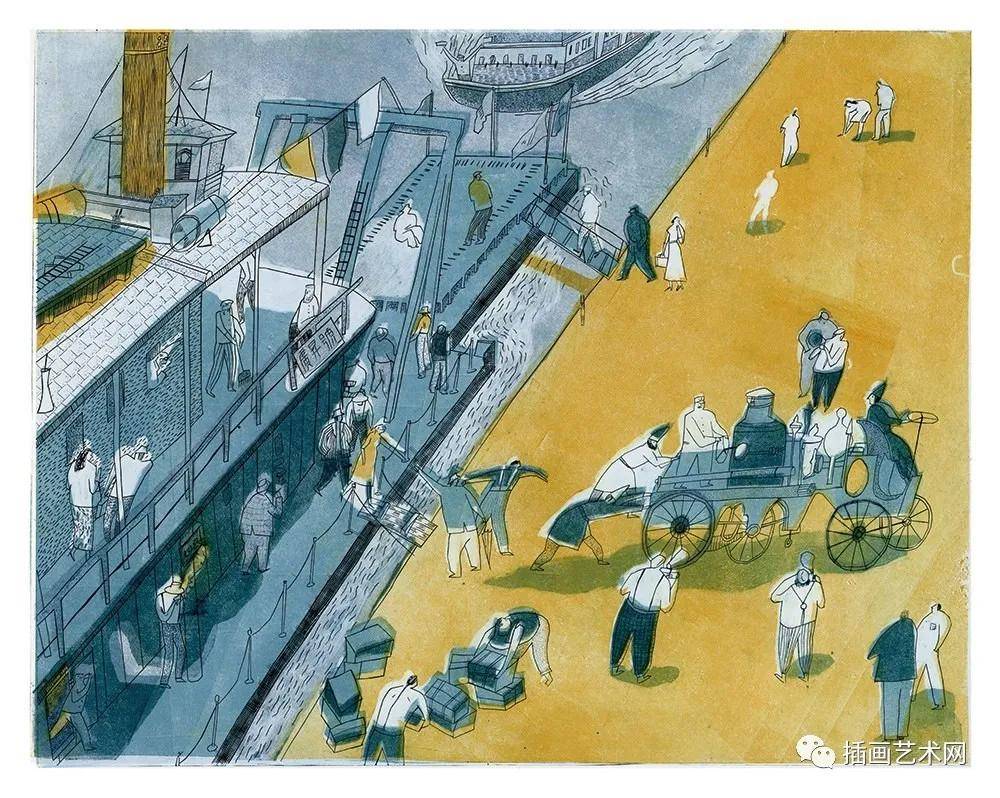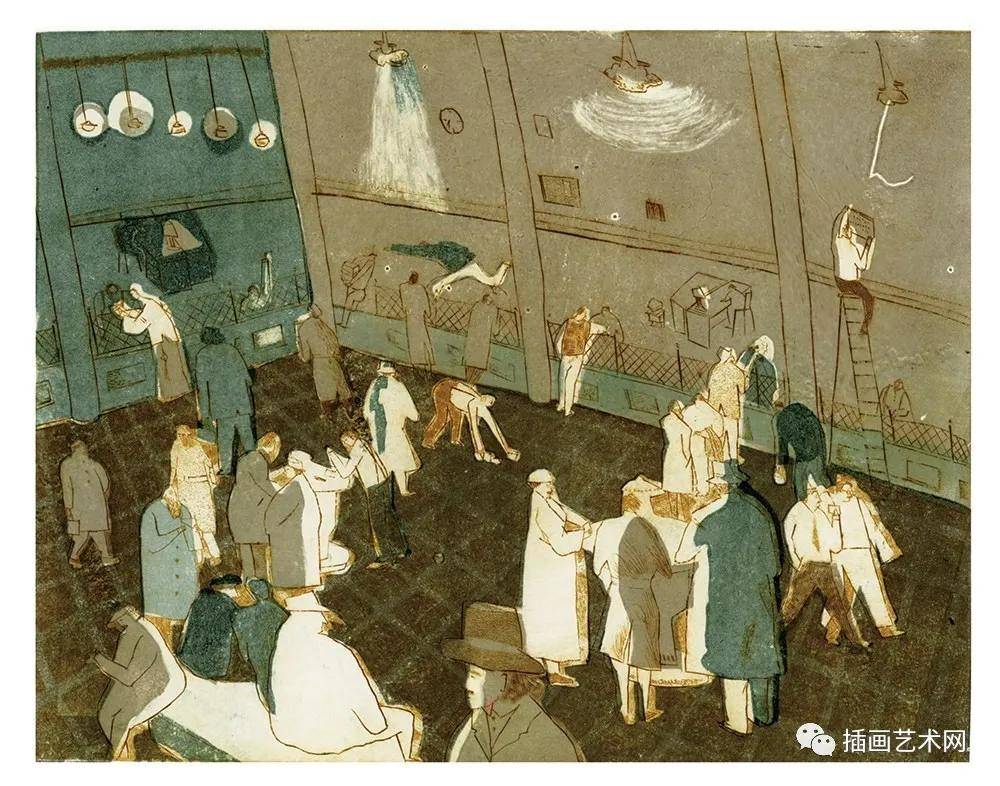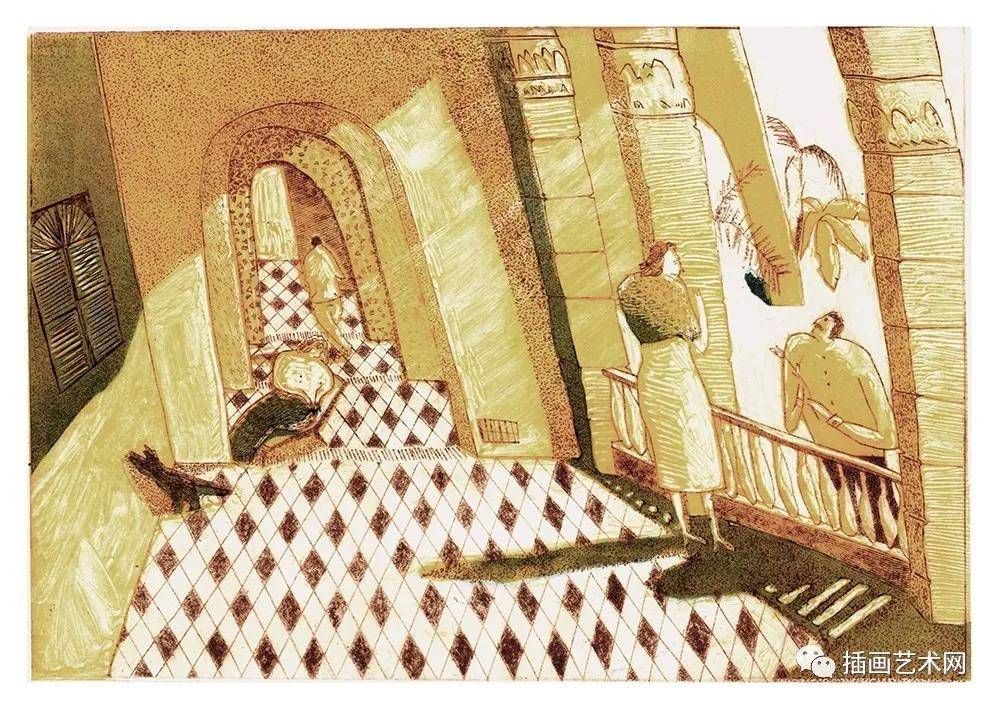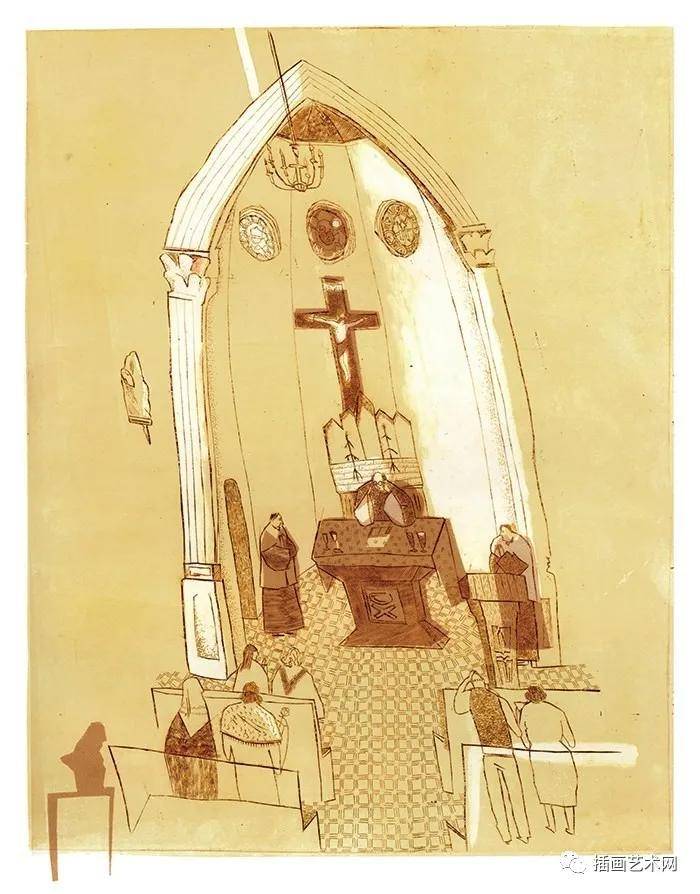 Chenyue Yuan, illustrator
Rui Wang, instructor
Royal College of Art, school
DOCTOR WHO - Chinese Campaign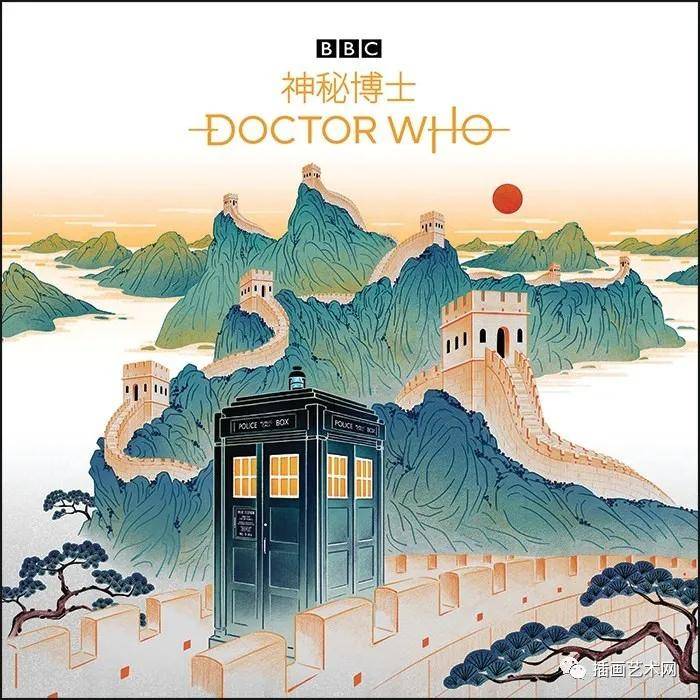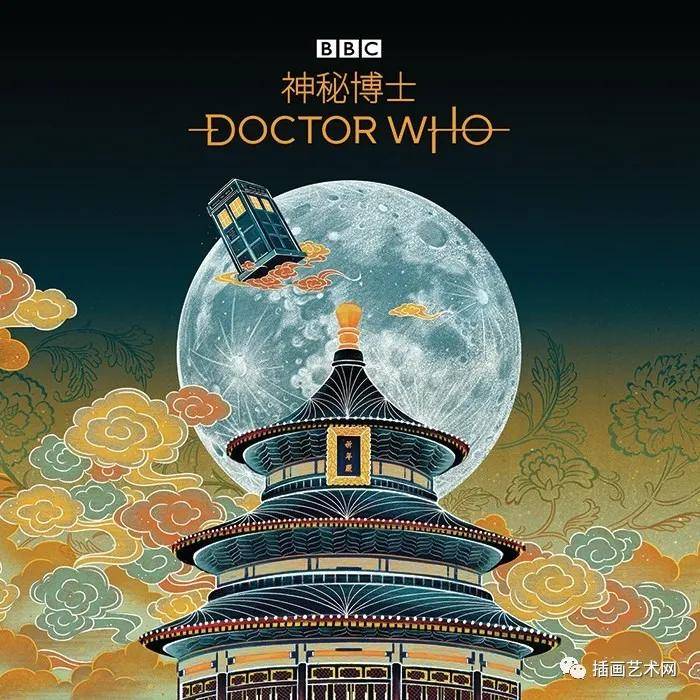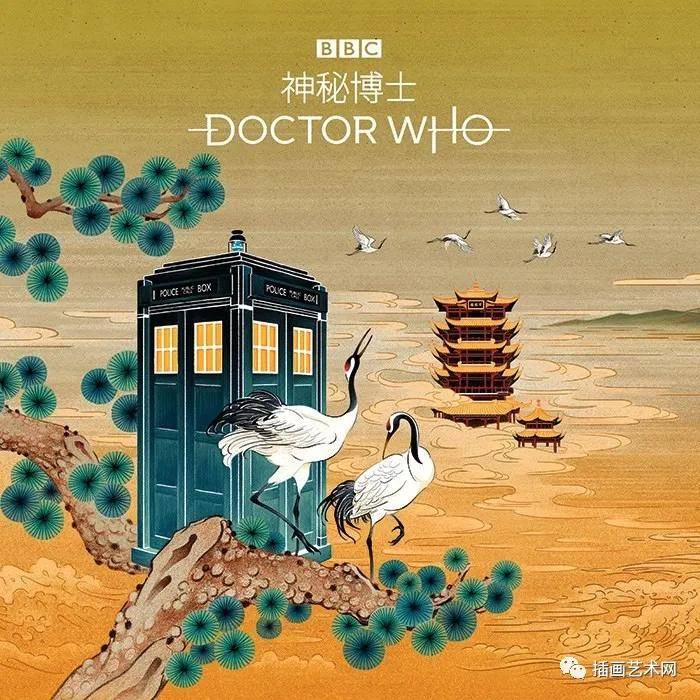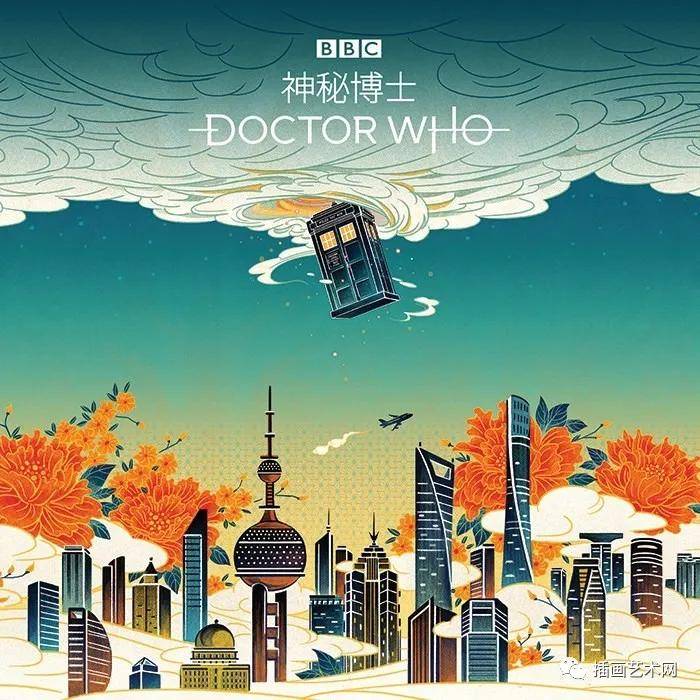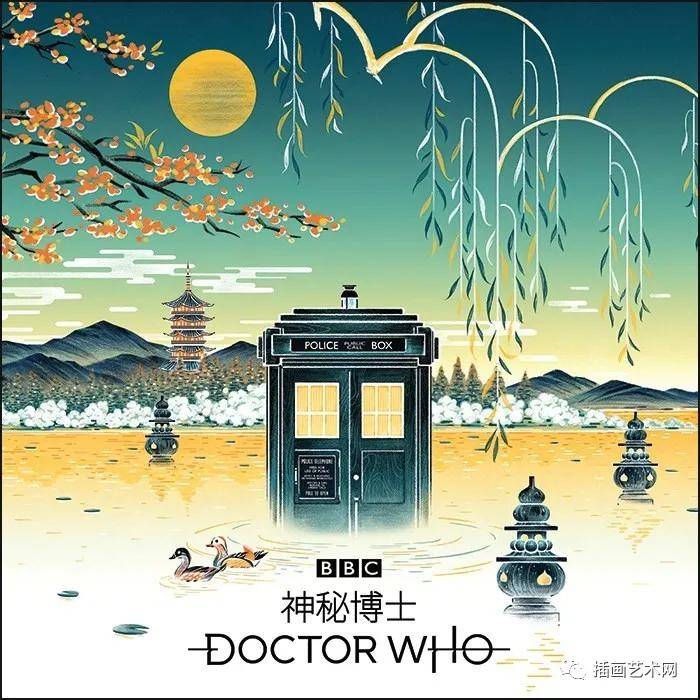 Feifei Ruan, illustrator
BBC Studios Creative, ad agency
BBC Studios, client
Summer Reading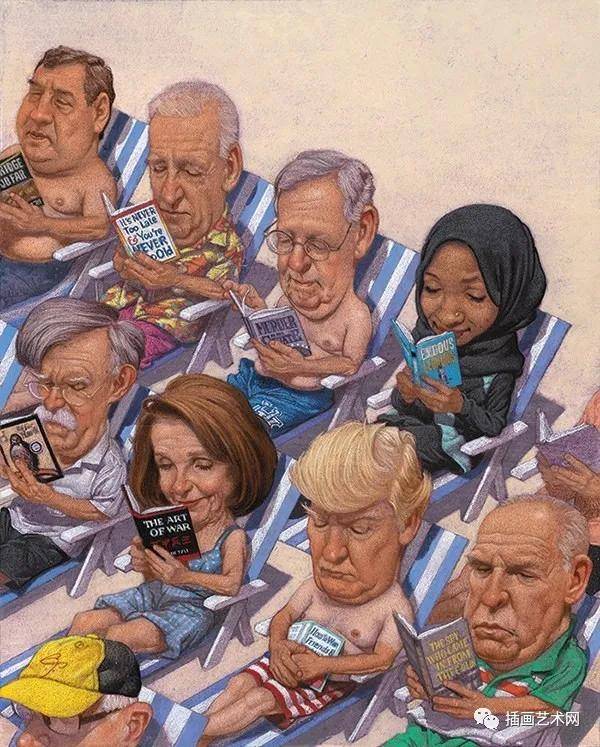 C.F. Payne, illustrator
Philip Chalk, art director
Washington Examiner, client
Pep Guardiola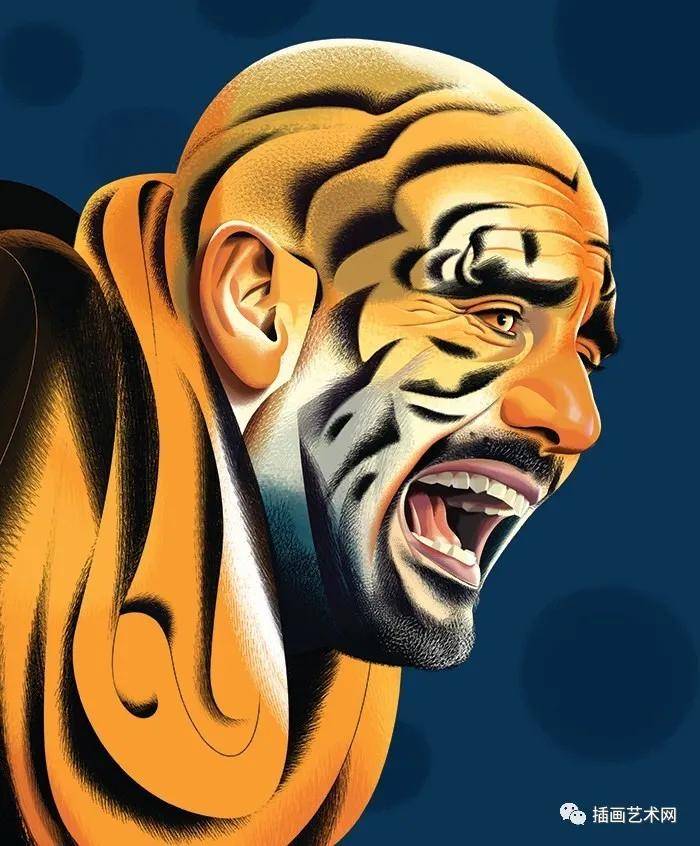 Nigel Buchanan, illustrator
Robert Priest, Priest and Grace, art director
Eight by Eight, client
Good Omens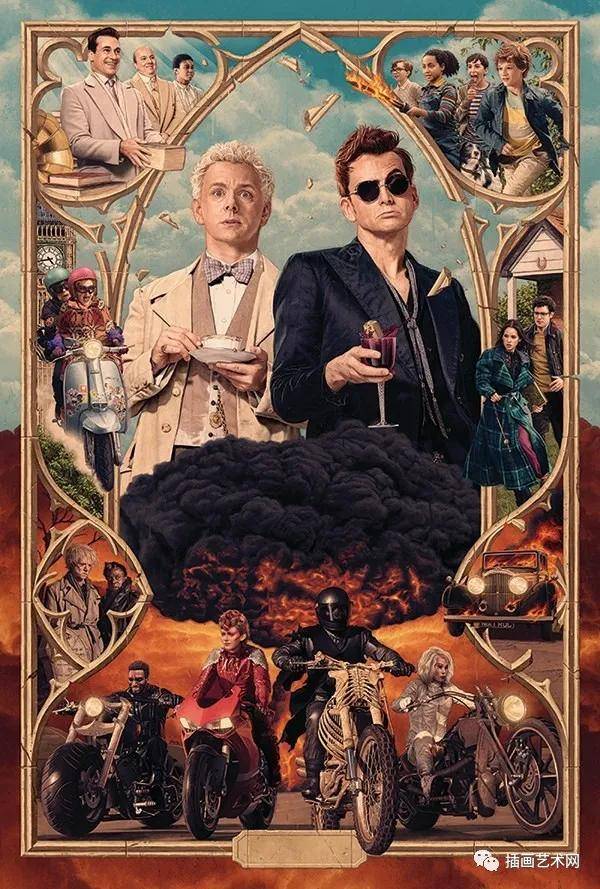 Rory Kurtz, illustrator
Valerie Madden, art director
Amazon, client
Power of Soft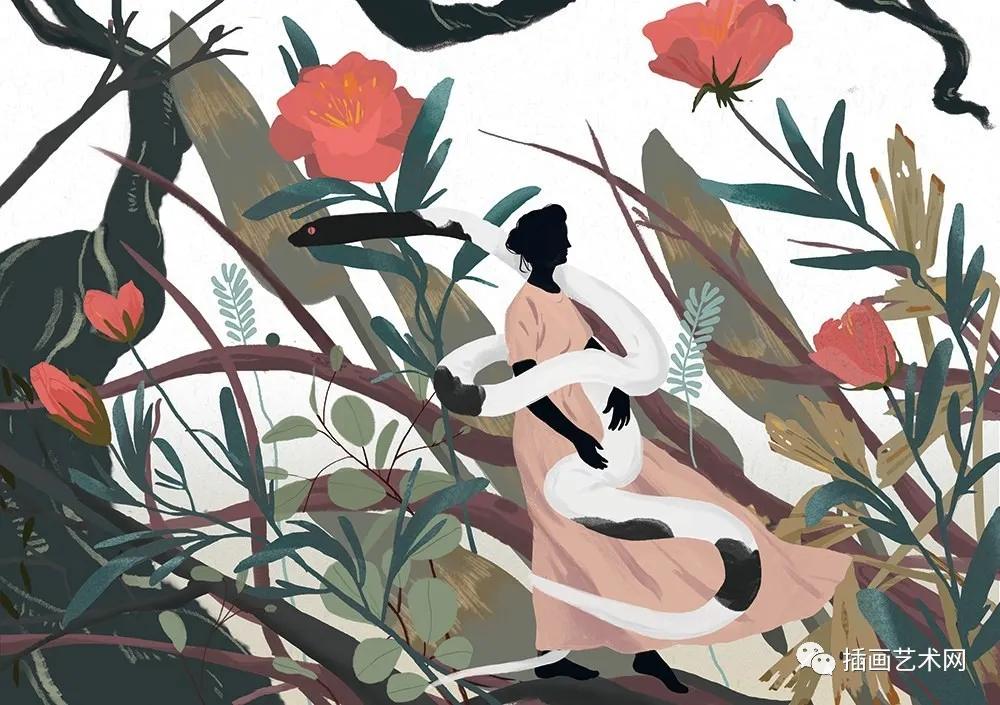 Xin Ren, illustrator
Theatre Project 2020 Poster Series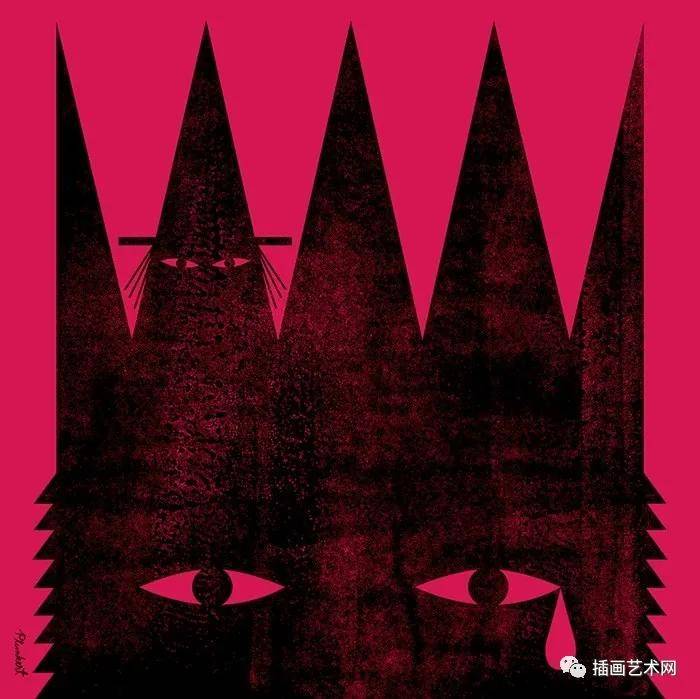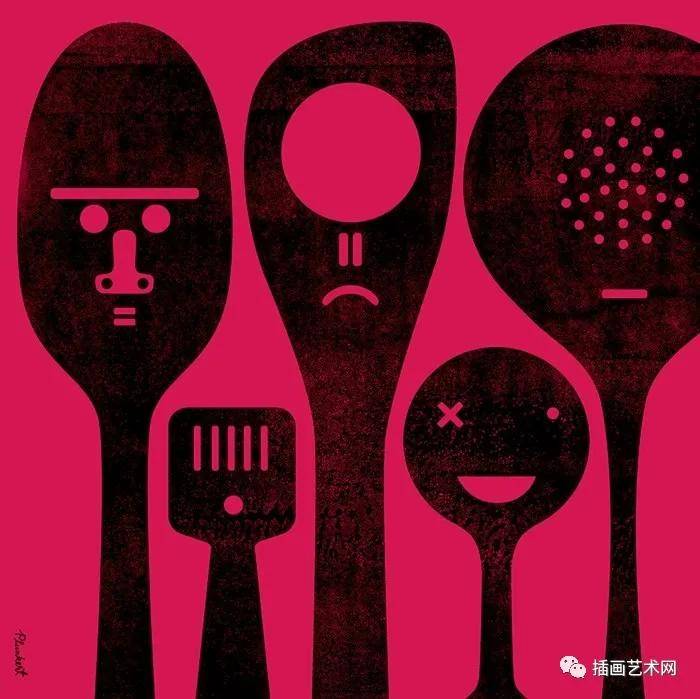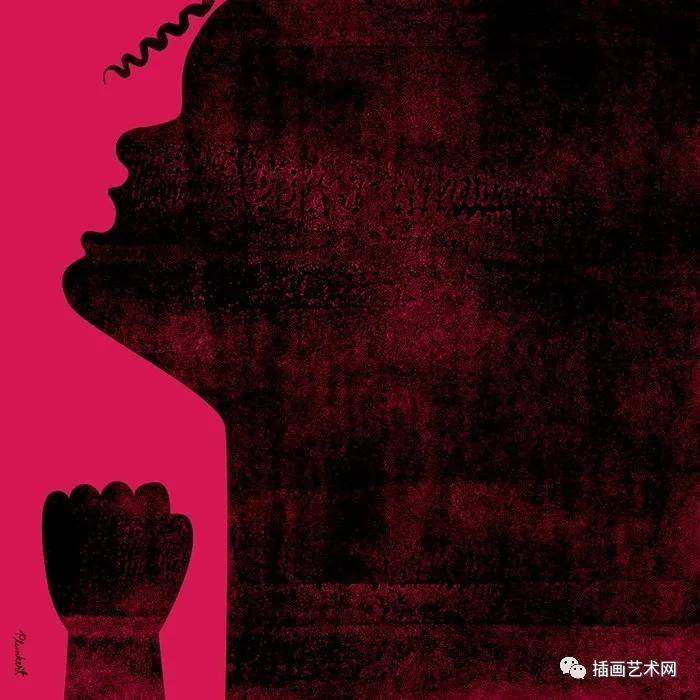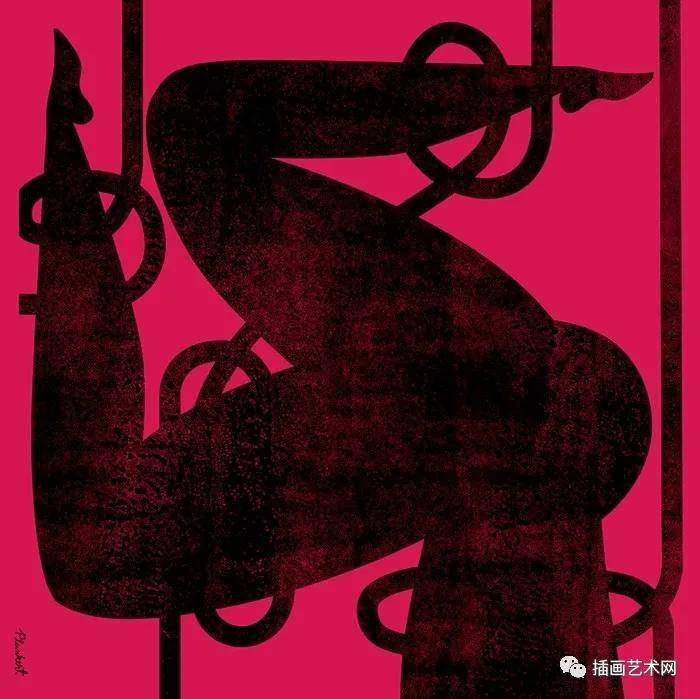 David Plunkert, illustrator/art director/designer
Spur Design, design firm
Theatre Project, client
Tolerance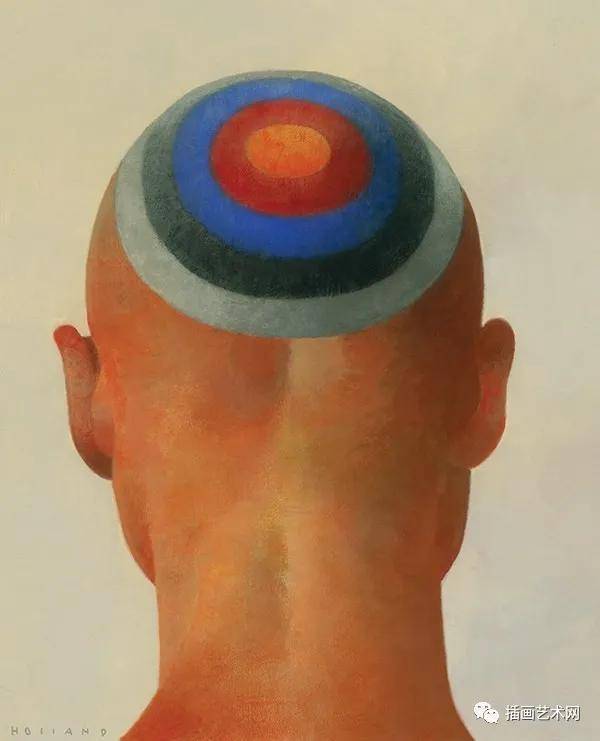 Brad Holland, illustrator
Mirko Ilić, art director
Tolerance Posters, client
An Illustrated Art Essay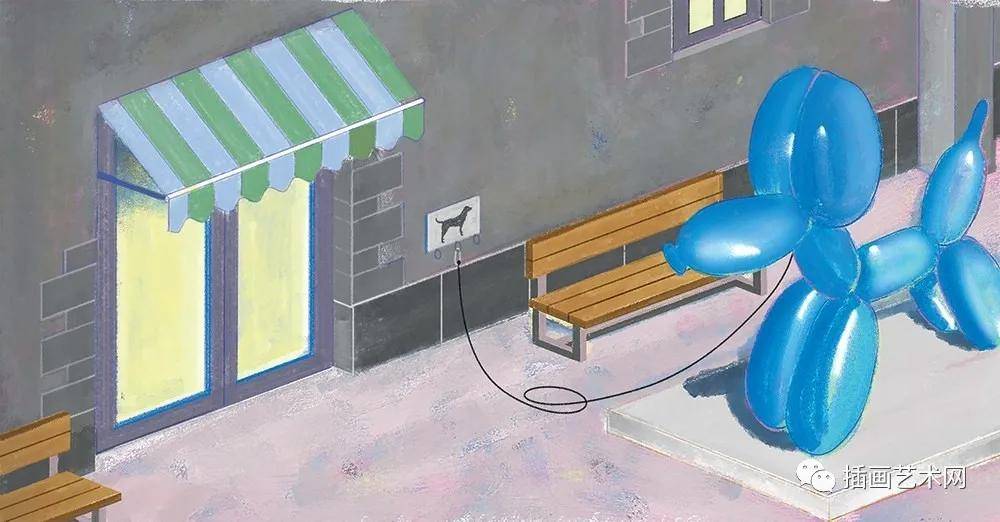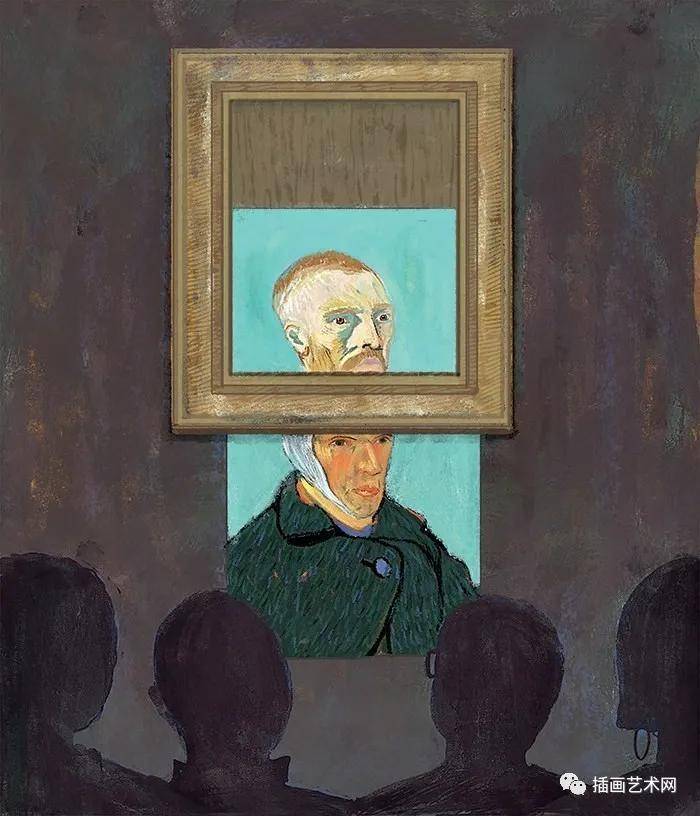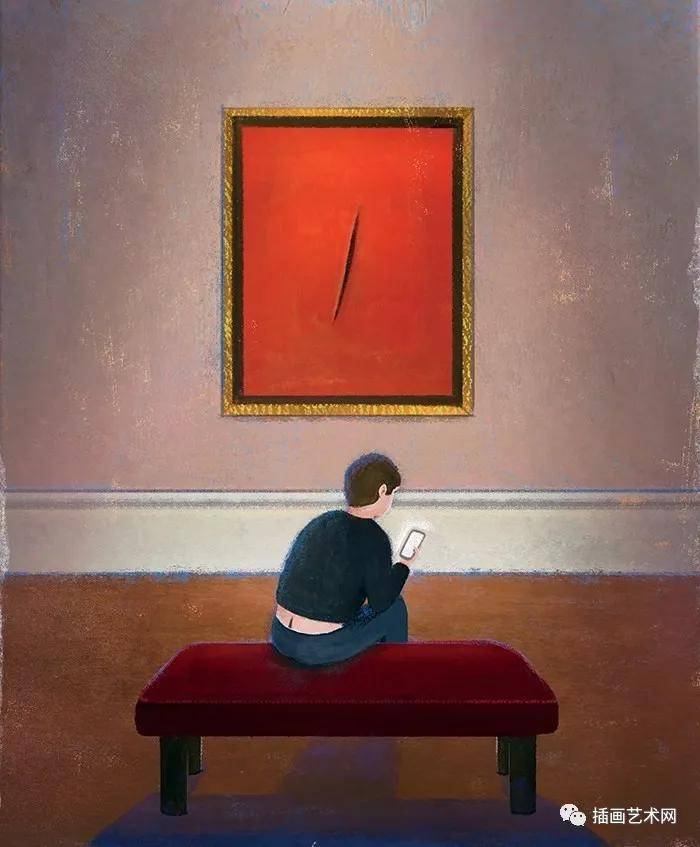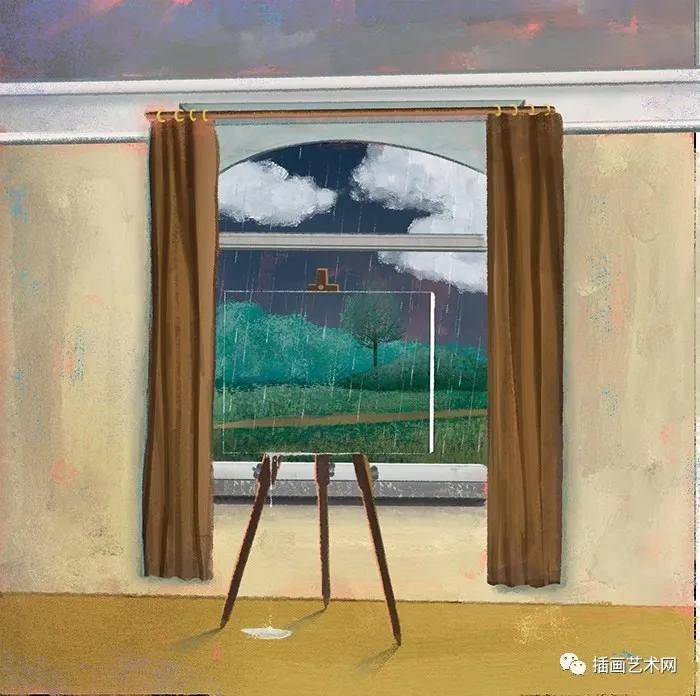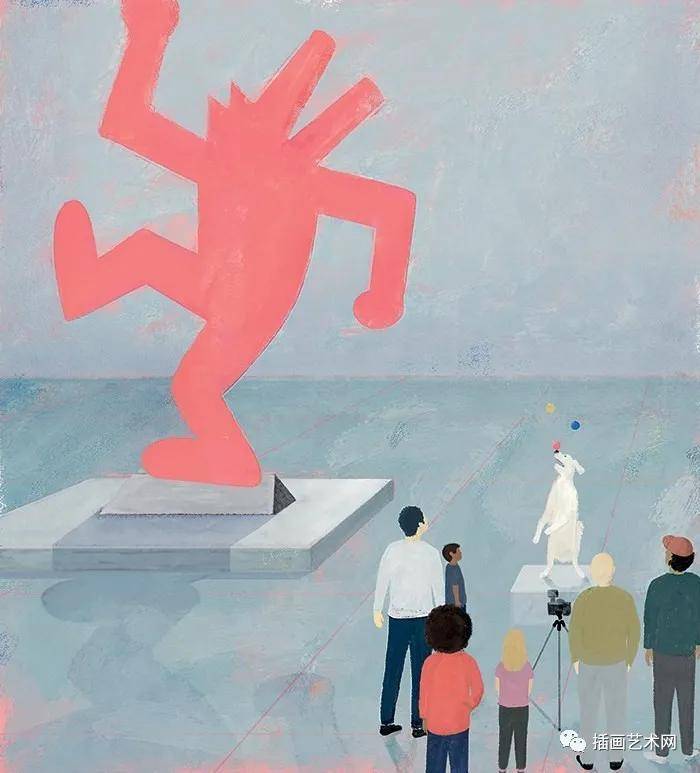 Lorenzo Matteucci, illustrator
Heroic Vietnamese Women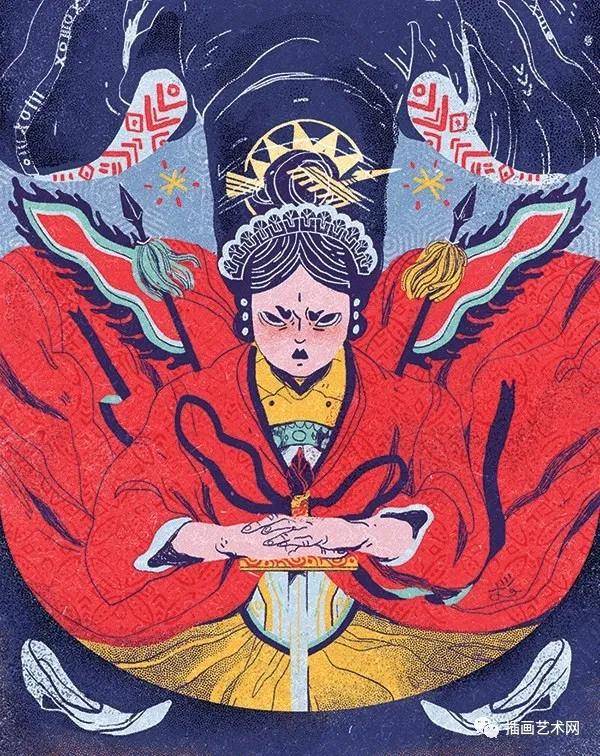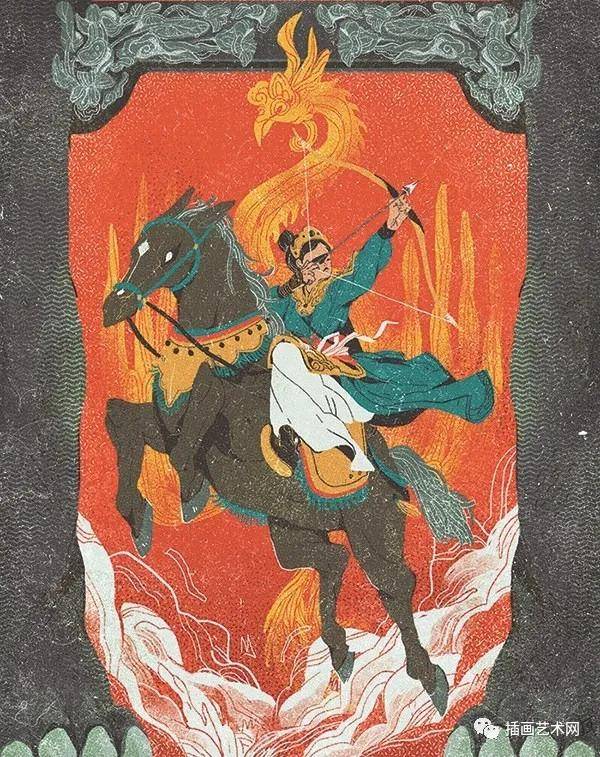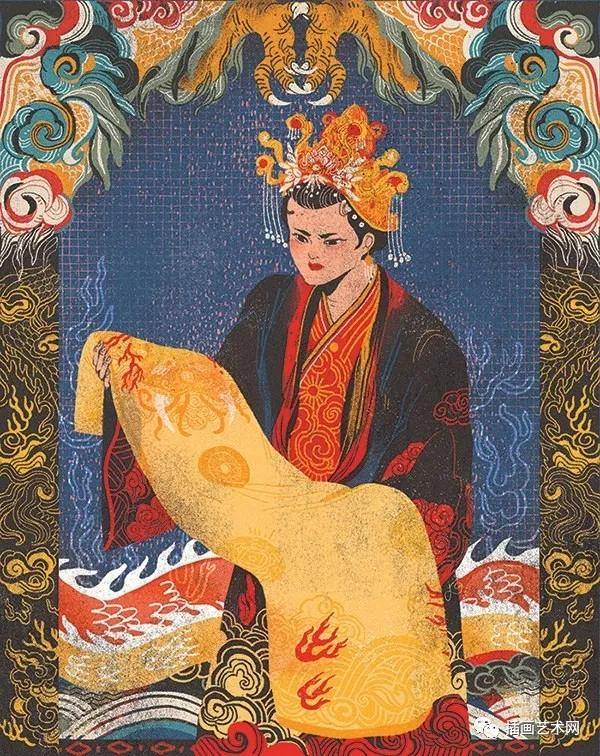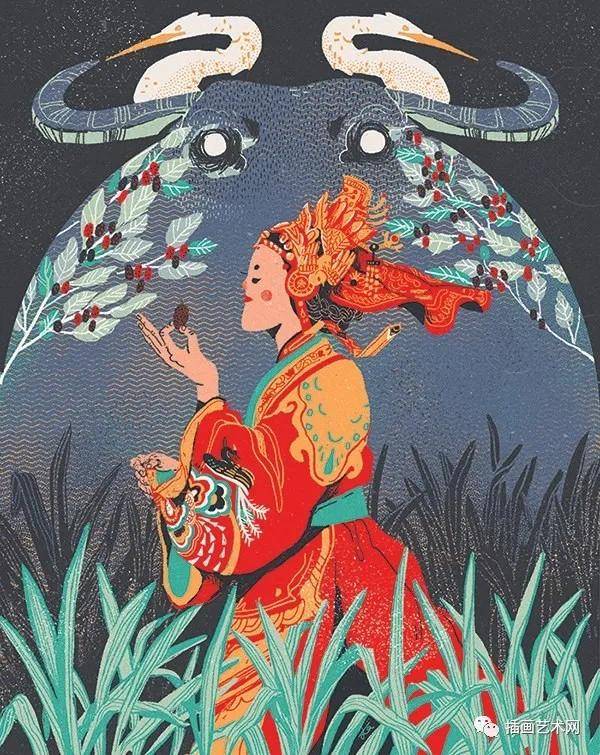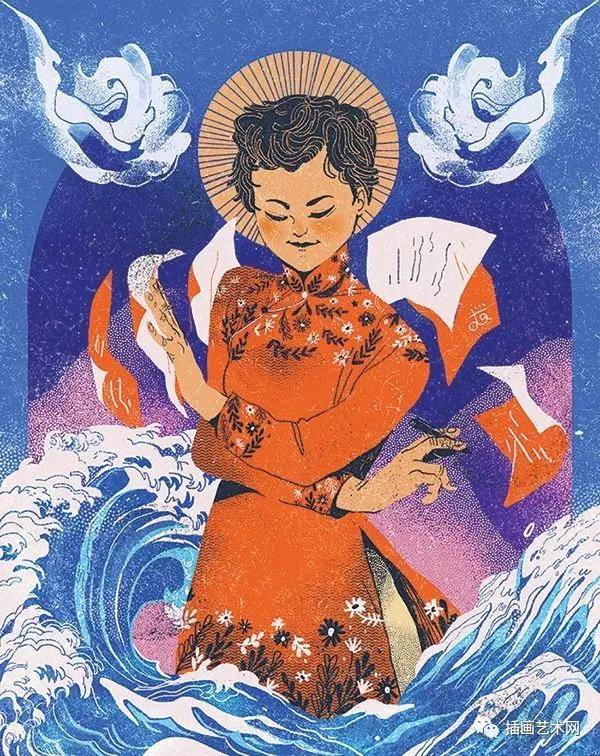 Camelia Pham, illustrator
Tara Anand, creative director
Daisie, client
The Suspect in City Hall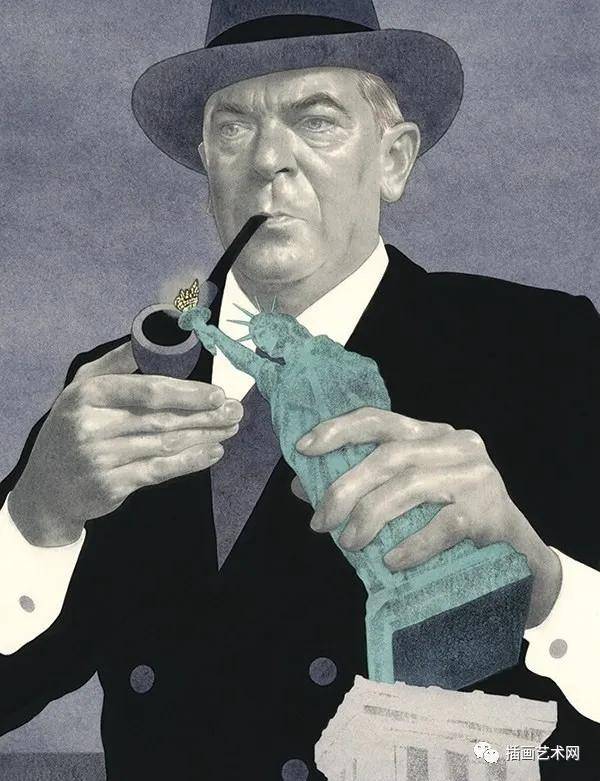 Edward Kinsella, illustrator
Erik Washam, art director
Smithsonian, client
Godzilla Showa Era DVD box set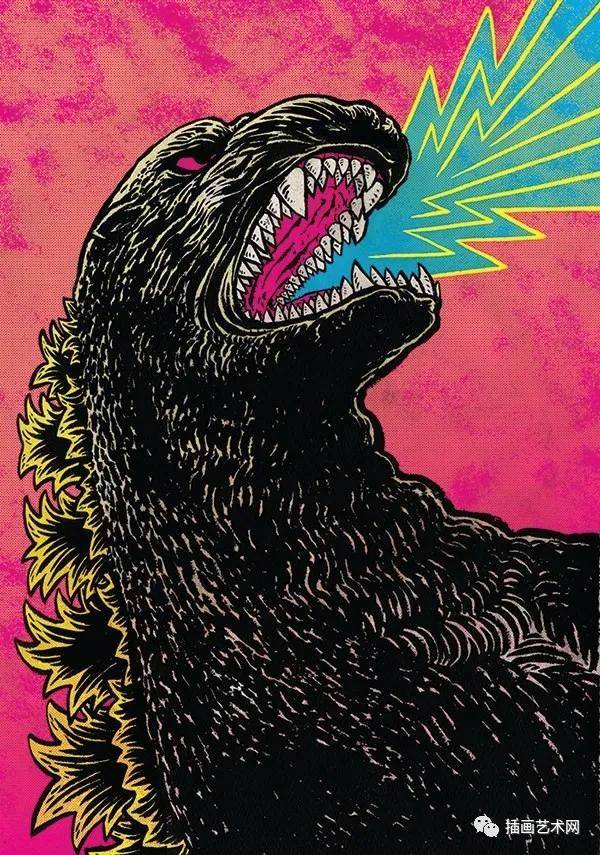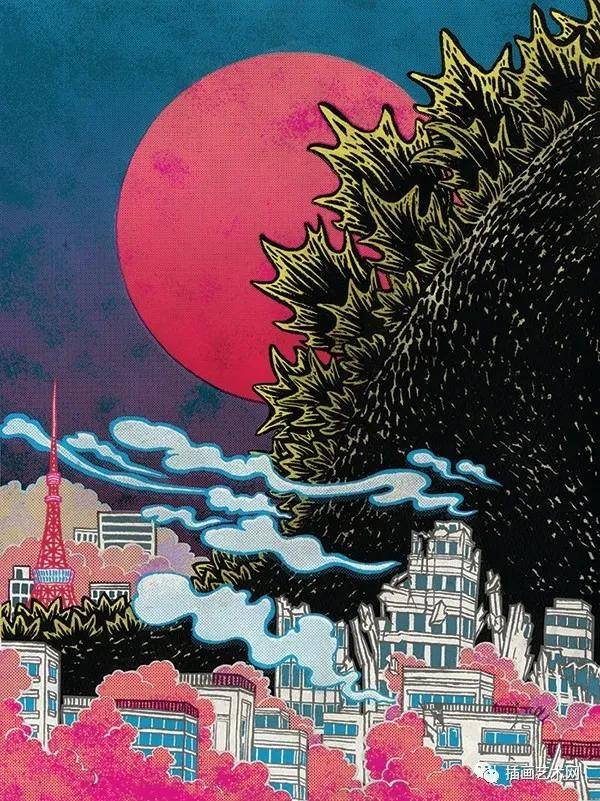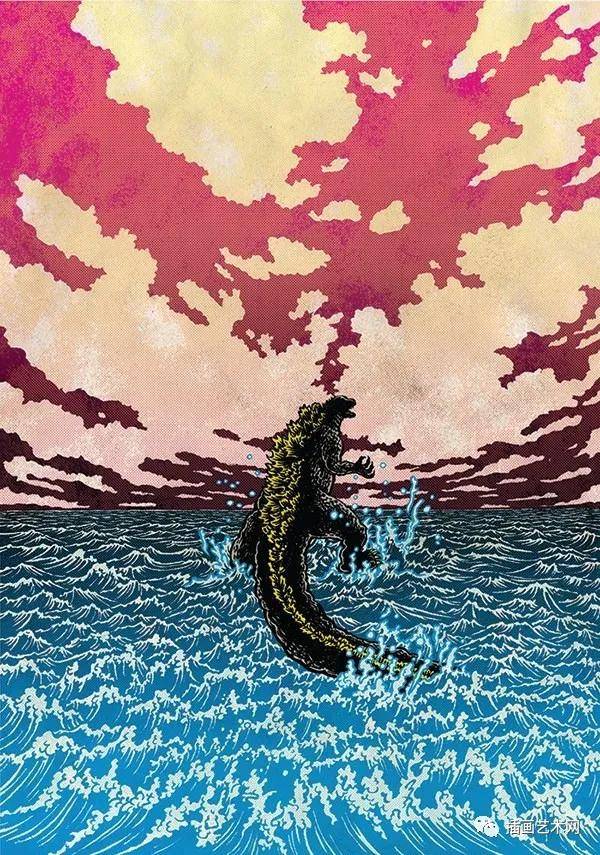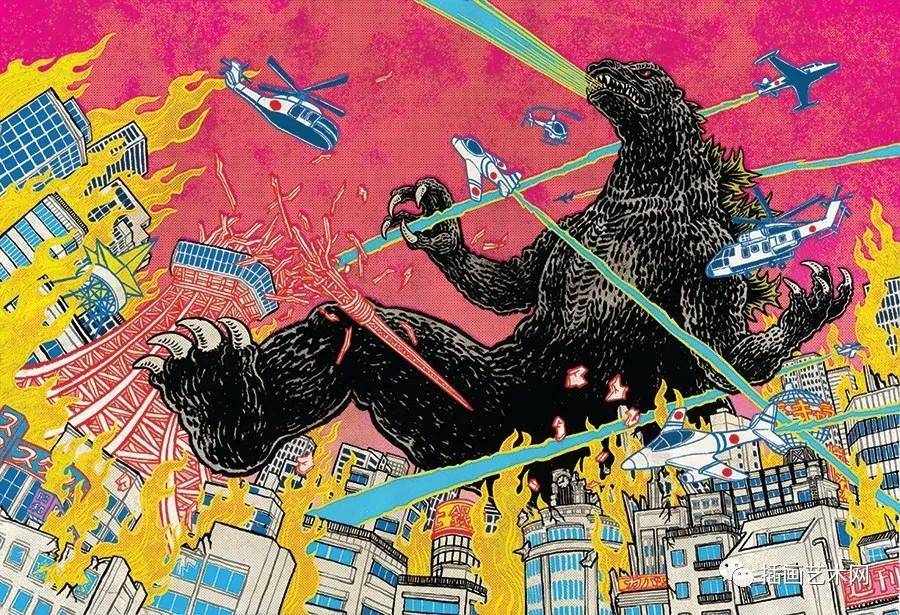 Yuko Shimizu, illustrator
Eric Skillman, art director
The Criterion Collection, client
Same-sex Sexual Behaviour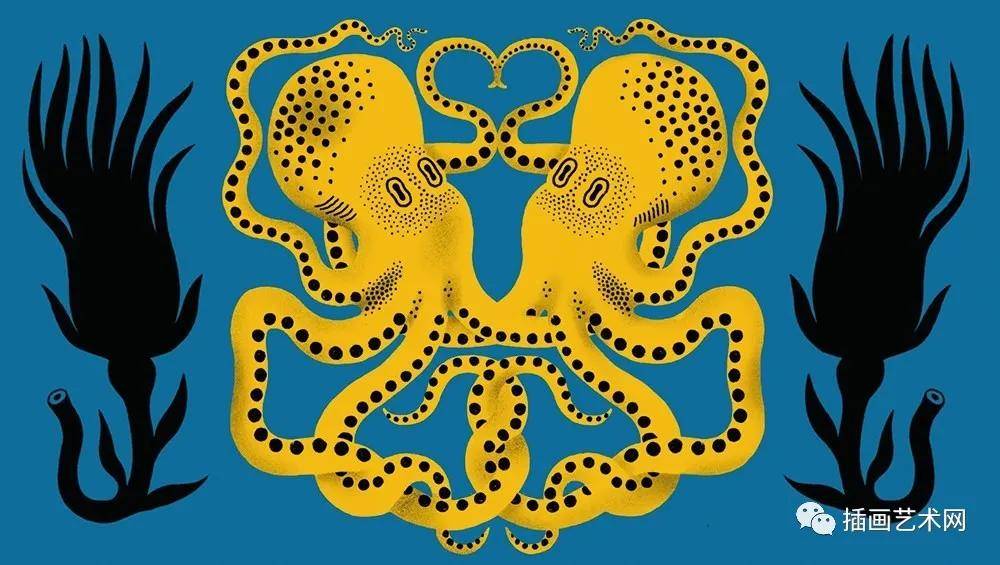 Cristina Spanò, illustrator
Mirabel Fawcett, art director
The Economist, client
The Philosophy of Fucking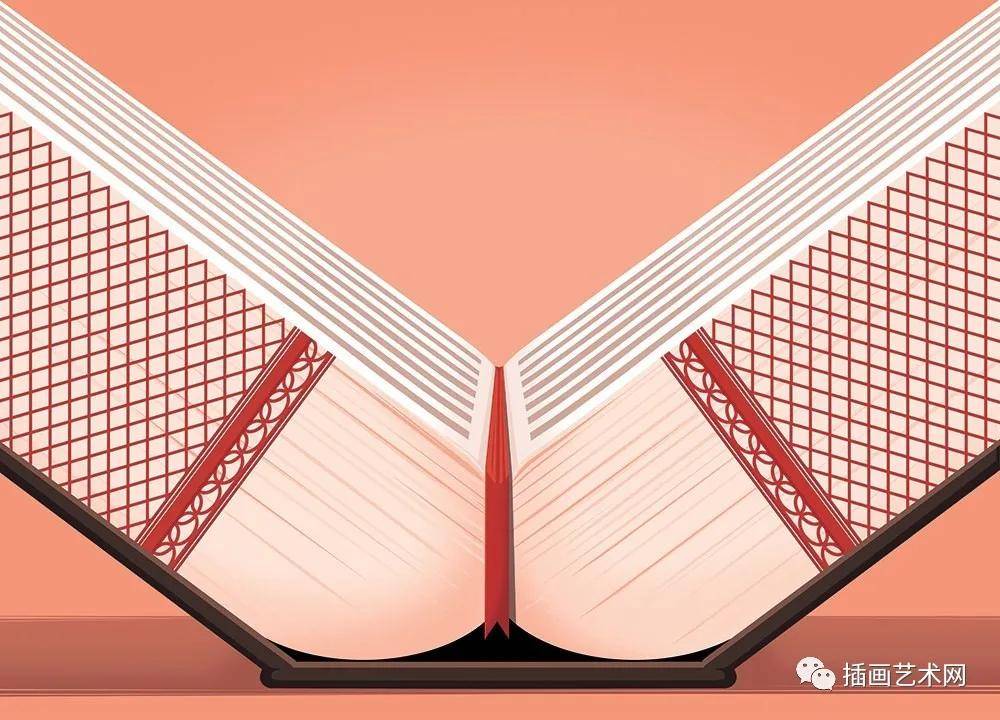 Stephan Schmitz, illustrator
Monica Foresti, art director
SonntagsZeitung, client
Sparkle Unicorns And Fart Ninjas: What Parents Can Do About Gendered Toys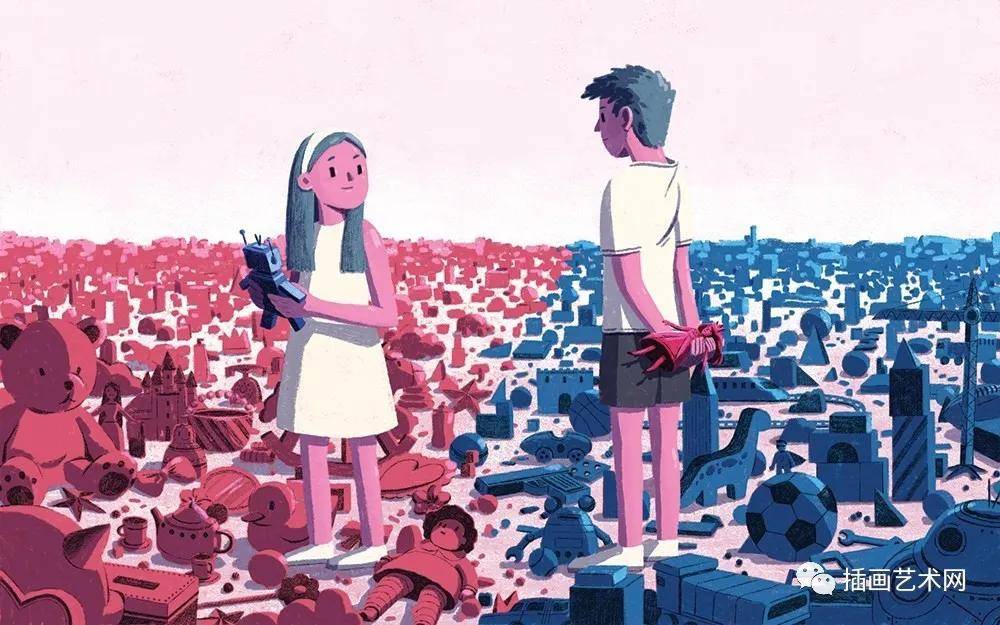 Ran Zheng, illustrator
LA Johnson, art director
National Public Radio, client
Pluto | Fairytale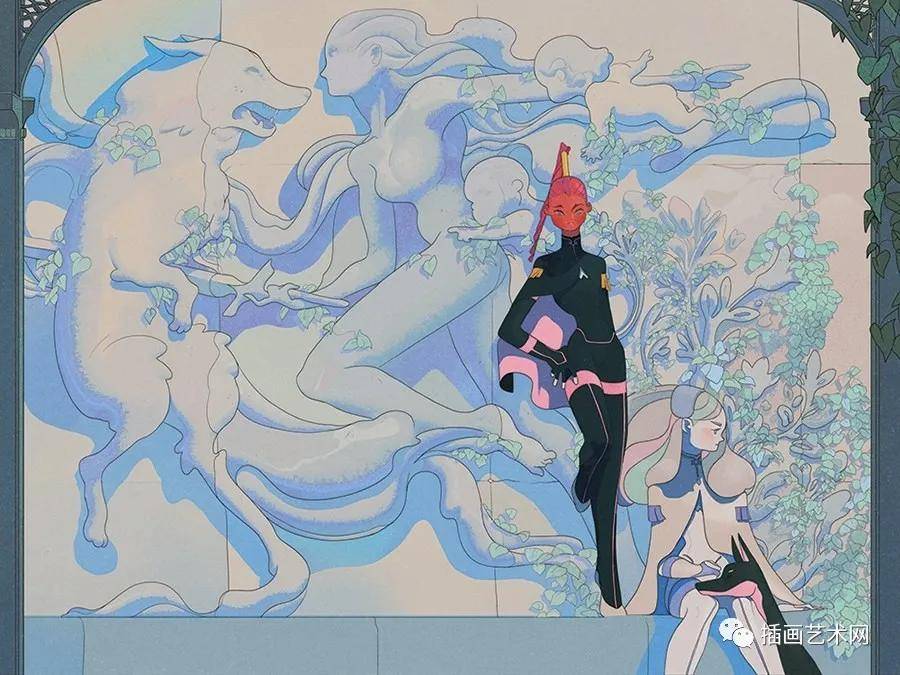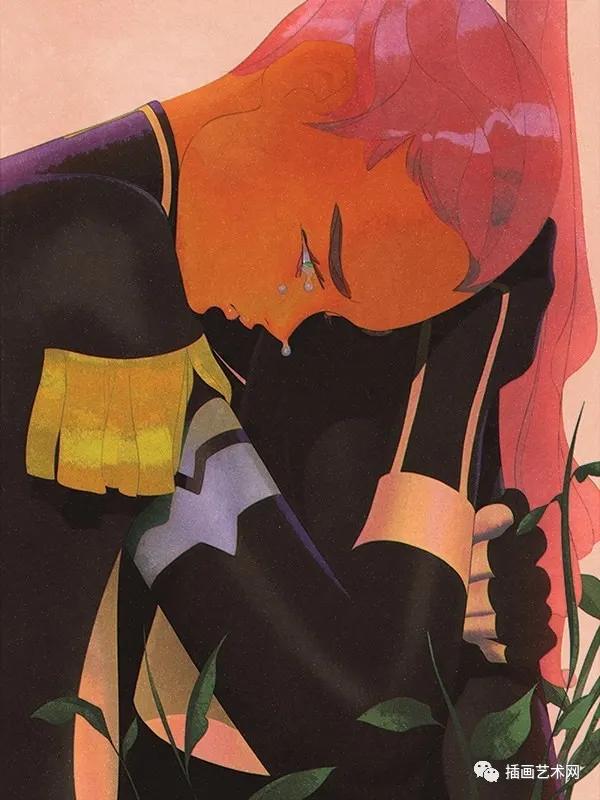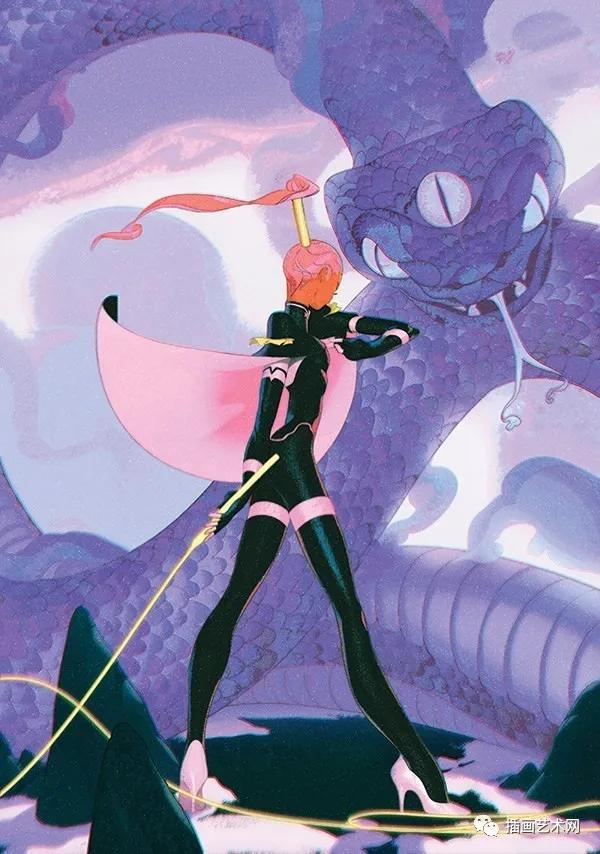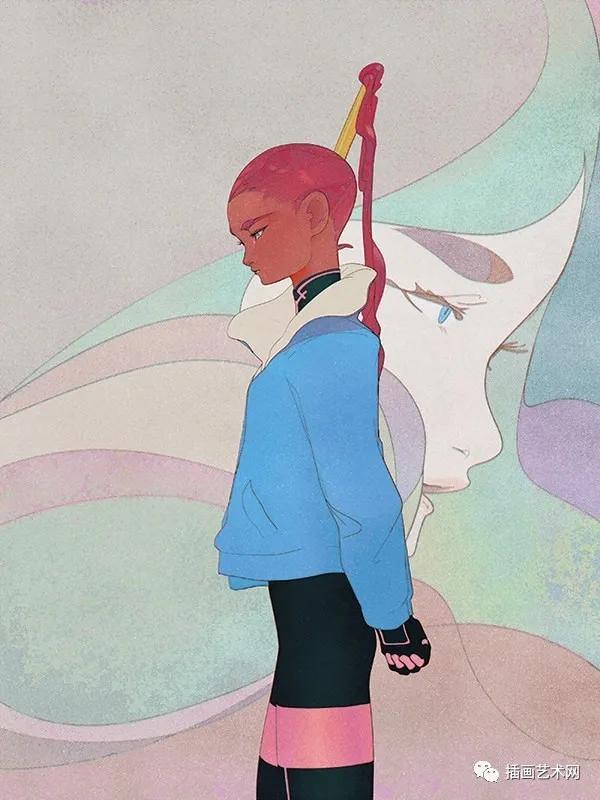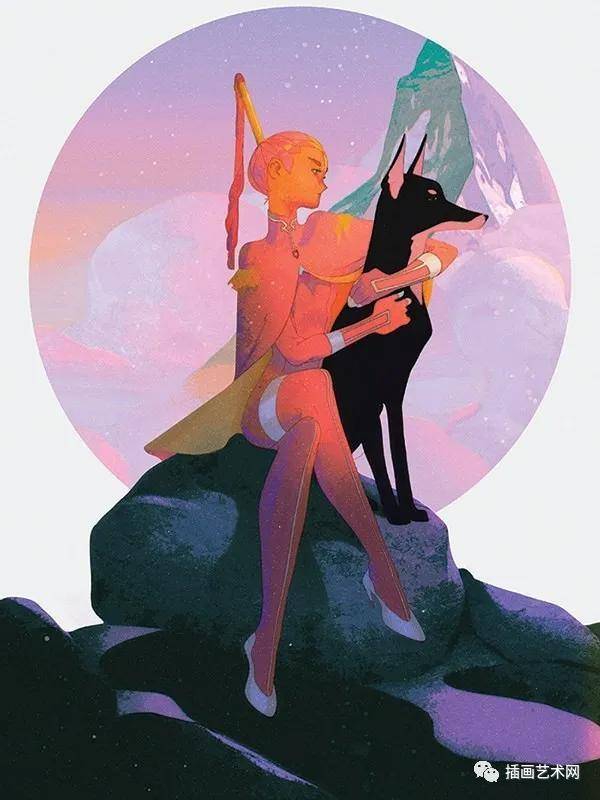 Perry Dixon Maple, illustrator
Summer Daze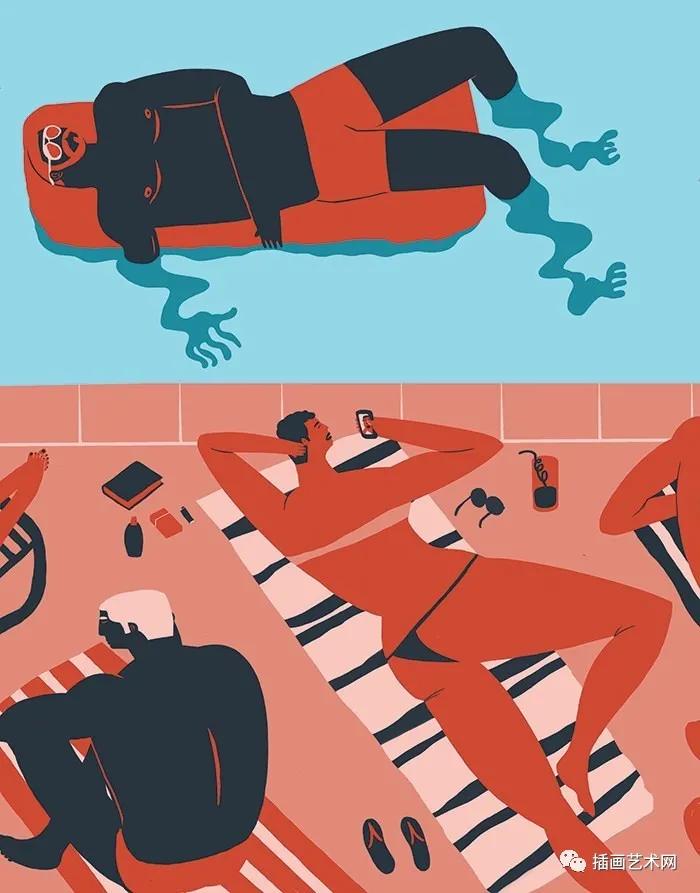 Lou Green, illustrator
Gucci Homecoming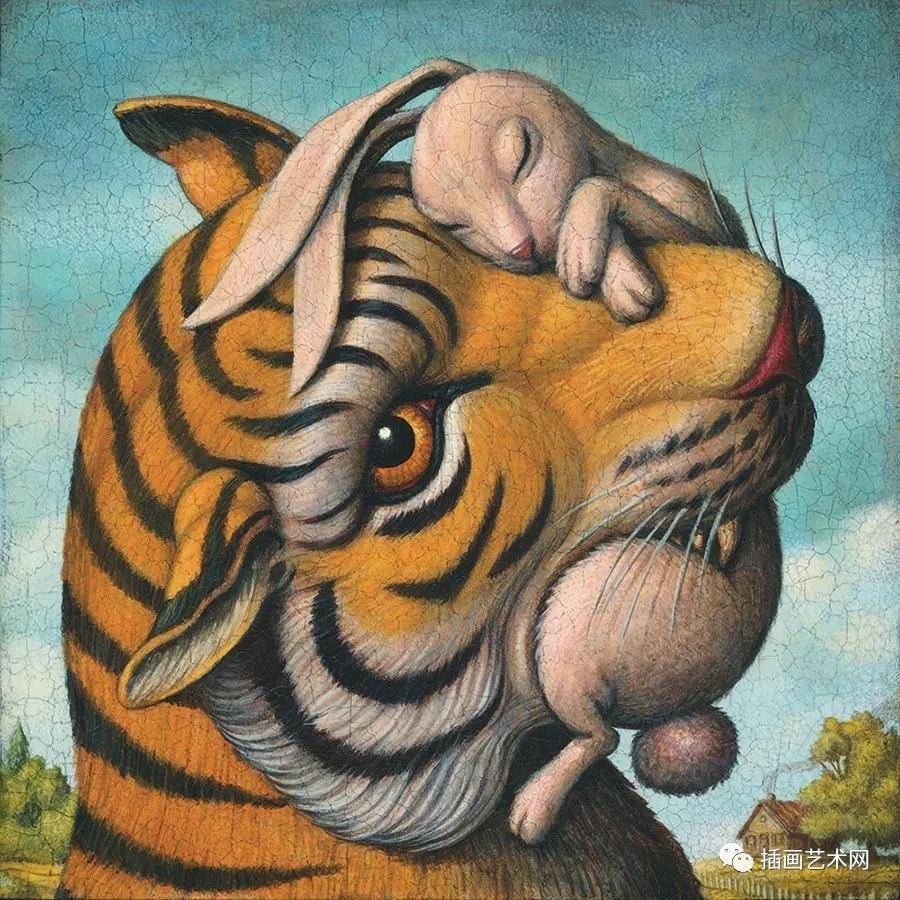 Marc Burckhardt, illustrator
Alessandro Michele, art director
Alberto Russo, designer
Gucci, client
Berberian Sound Studio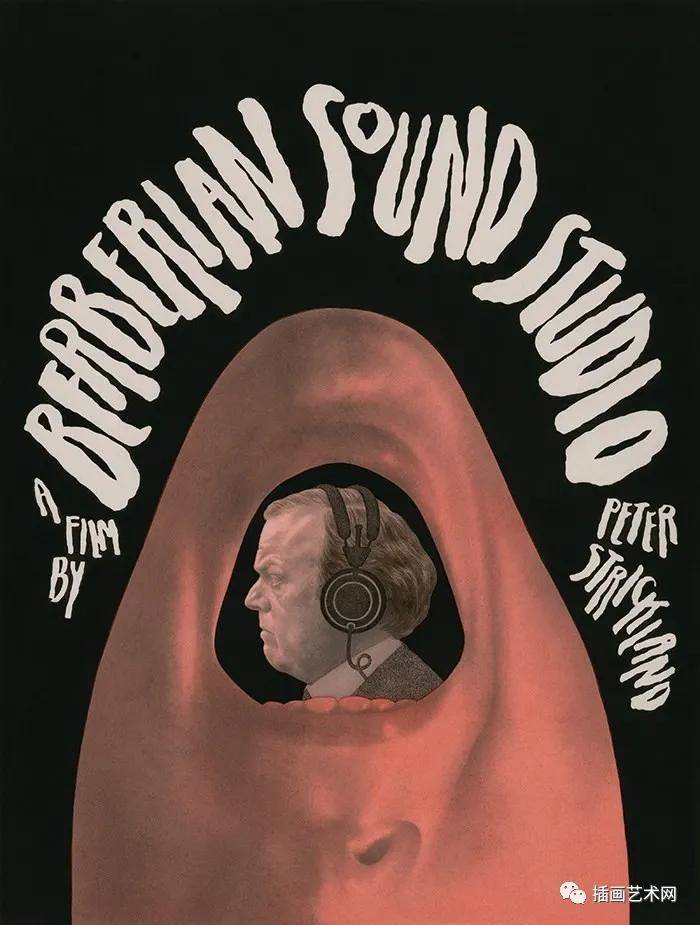 Edward Kinsella, illustrator
James Park, art director
Black Dragon Press, client
Relampago Acustico jazz music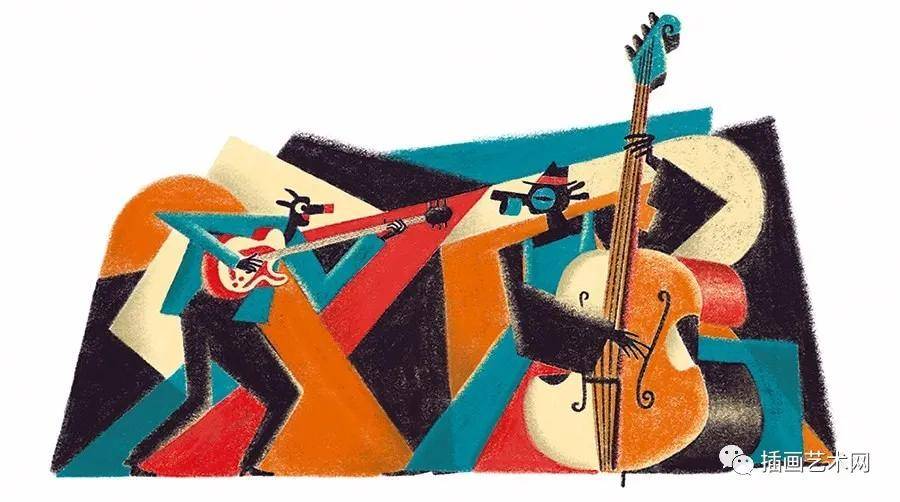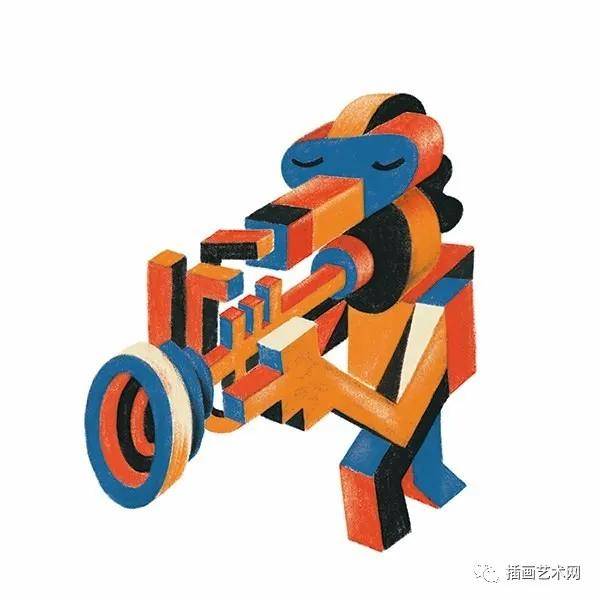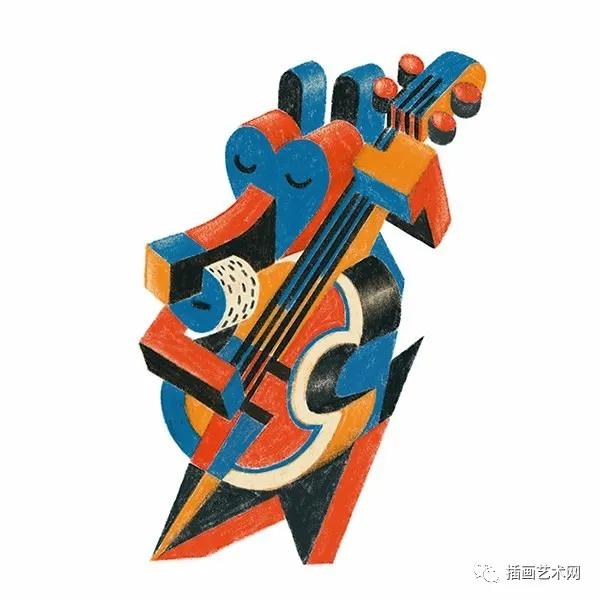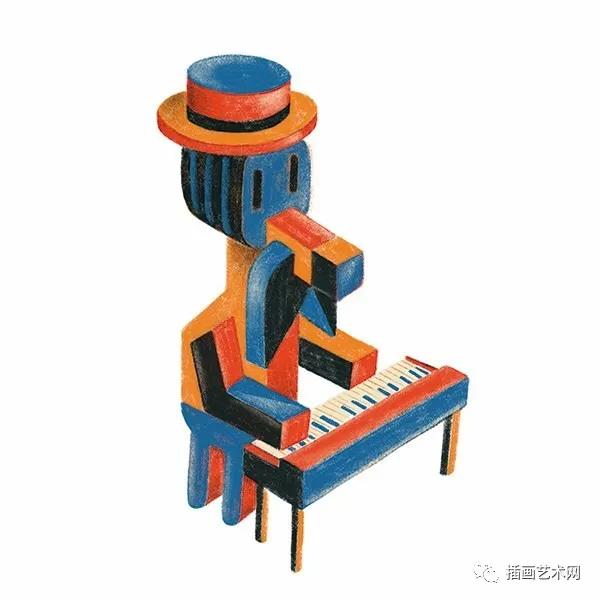 Rodrigo Mafra, illustrator
Robert Teixeira, producer
Abramus, client
Ilhan Omar and the Poliltics of 'Radical Love'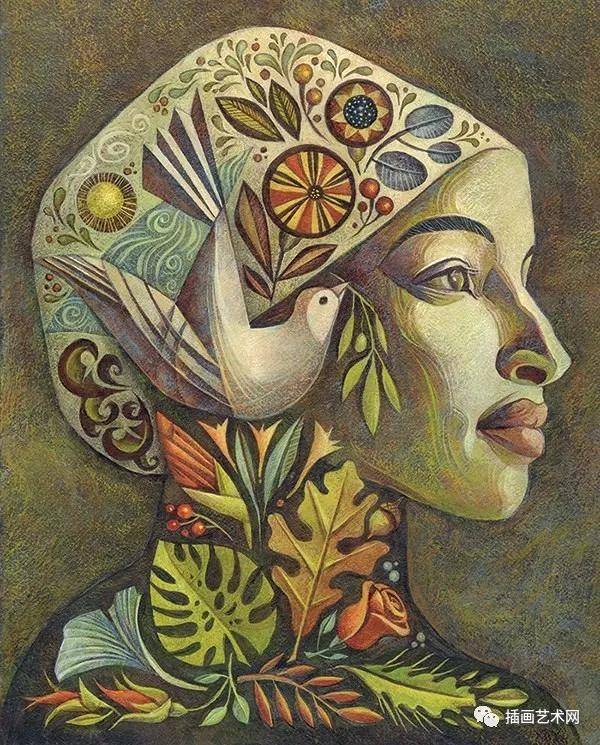 Sara Tyson, illustrator
Kerstin Diehn, art director
The Progressive, client
PlanetaRica packaging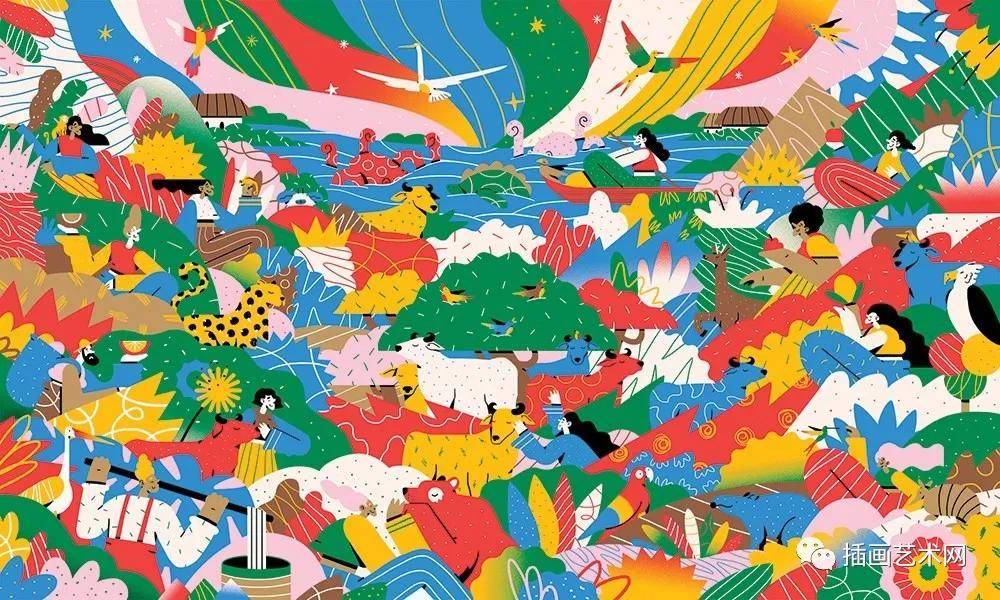 Lucas Wakamatsu, illustrator
Lucho Correa, creative director
Camilo Baquero, designer
Lip, design firm
PlanetaRica, client
Study No. 80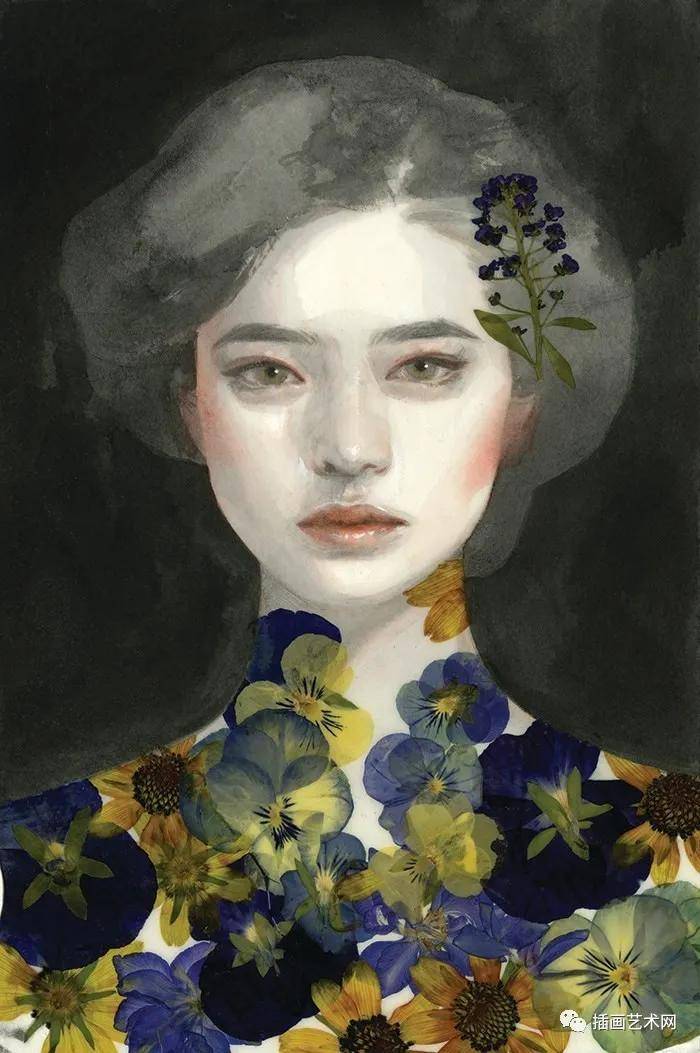 Tran Nguyen, illustrator
Op-Ed Illustrations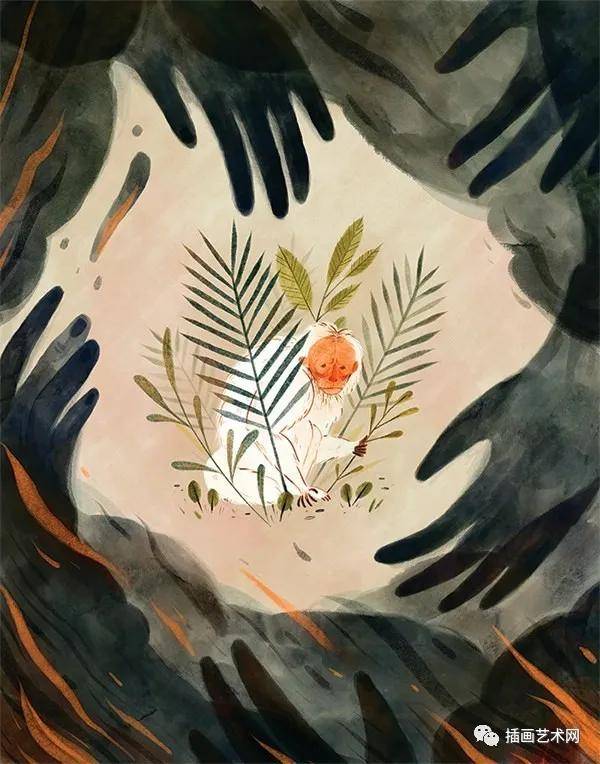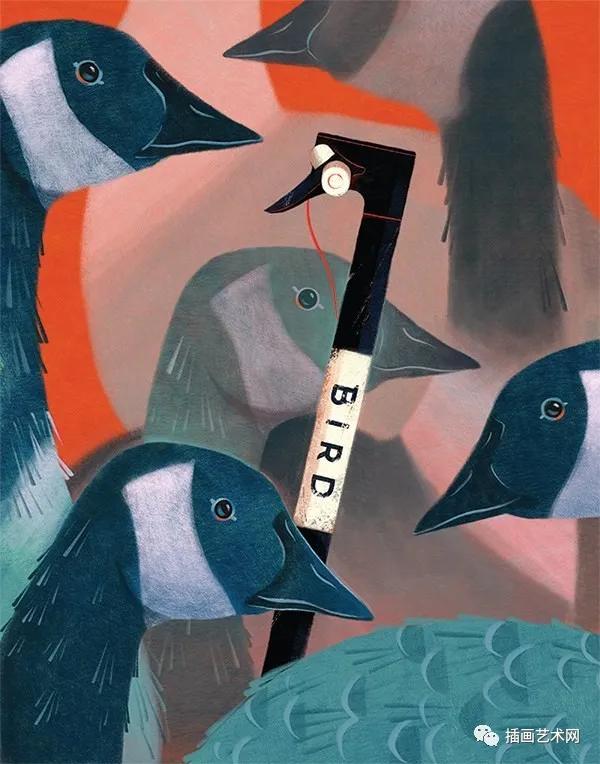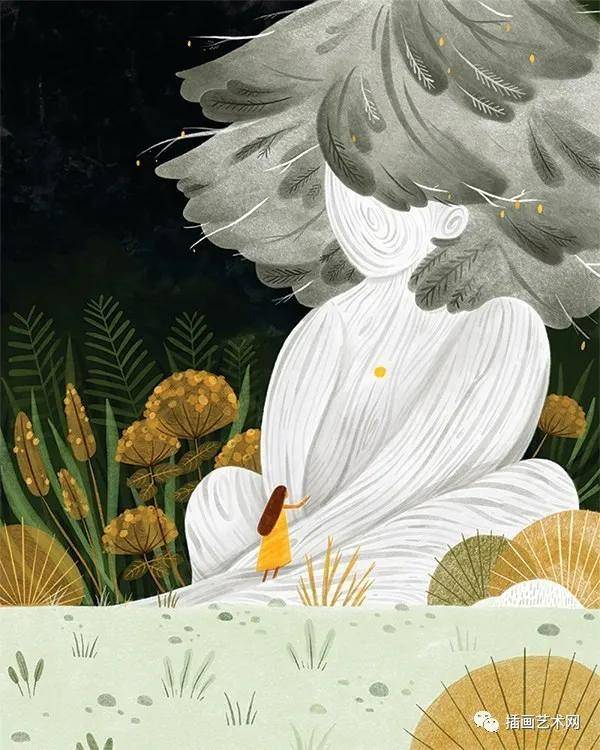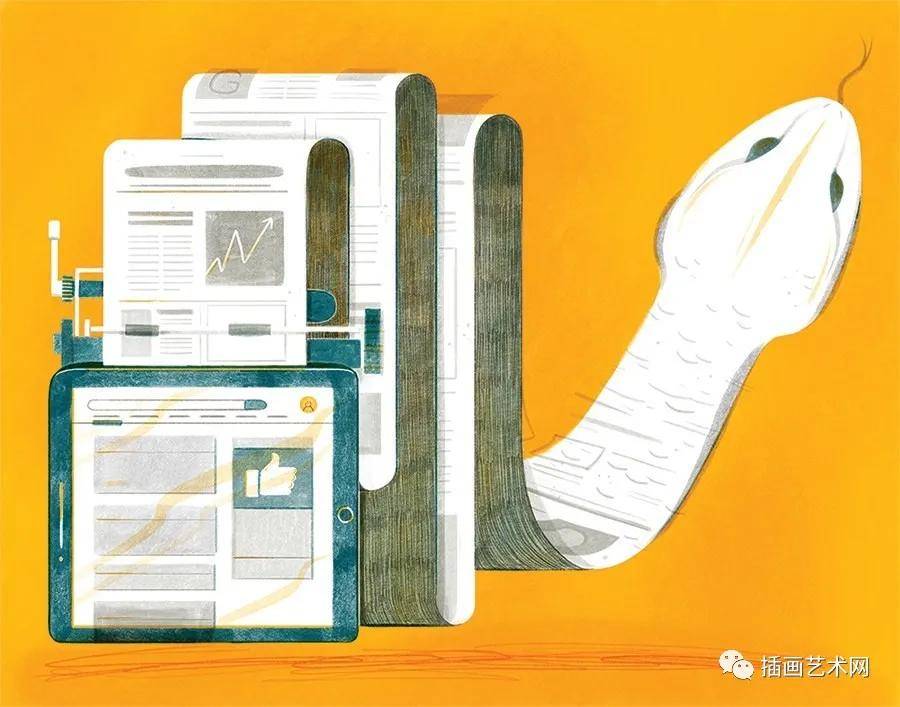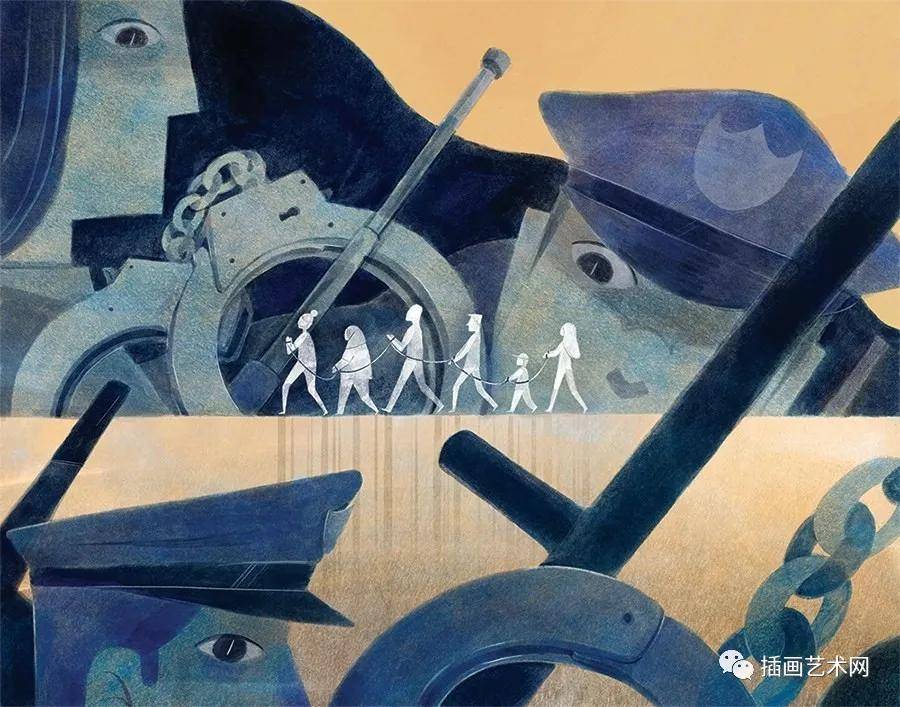 Brittanie Gaja, illustrator
Brian Rea/Paul Rogers, instructors
ArtCenter College of Design, school
Can I Regrow My Hair?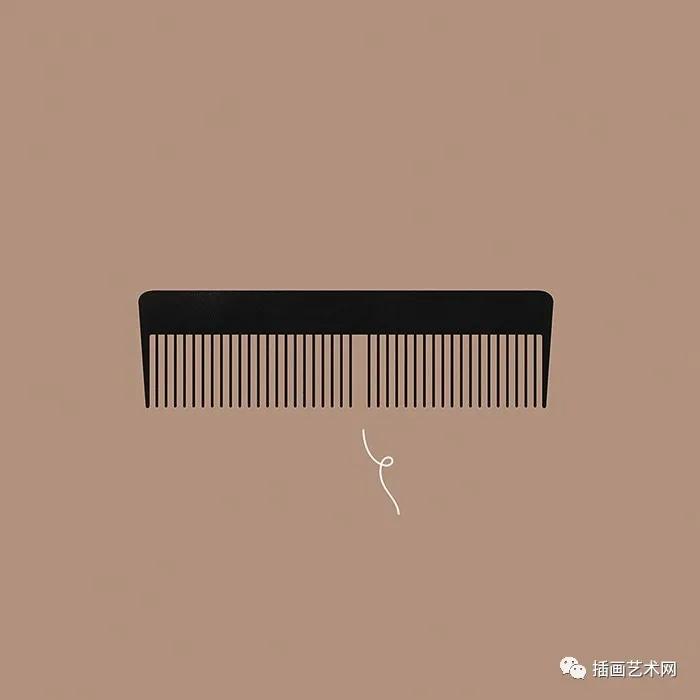 Giulio Bonasera, illustrator
Keith Waterfield, art director
British GQ, client
Old Town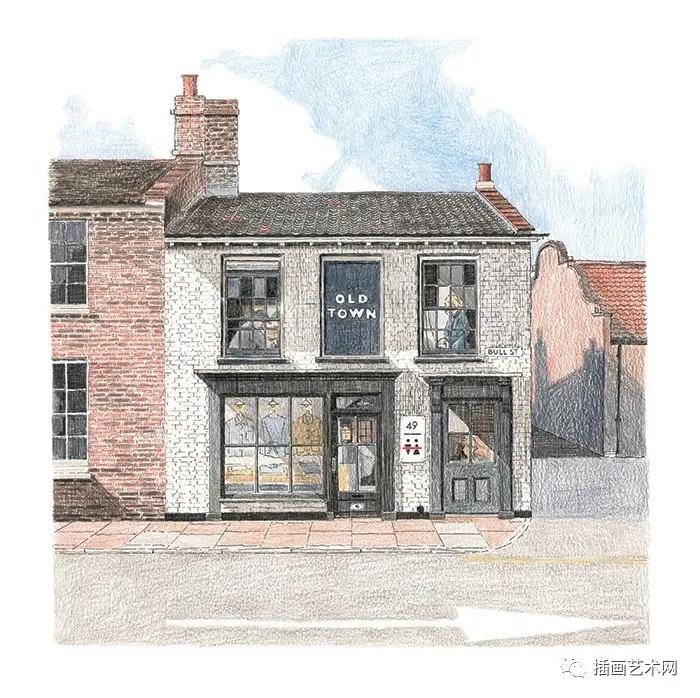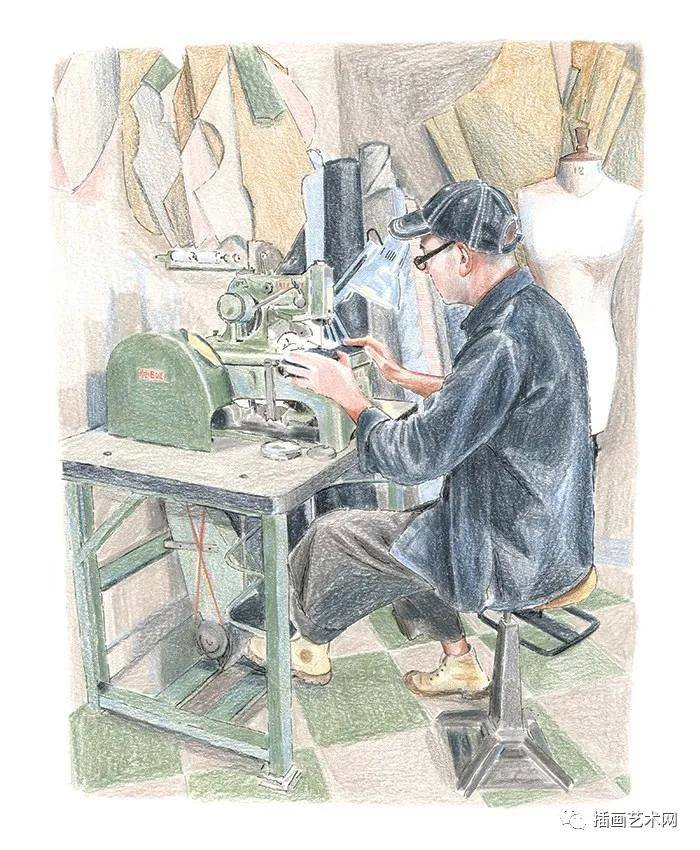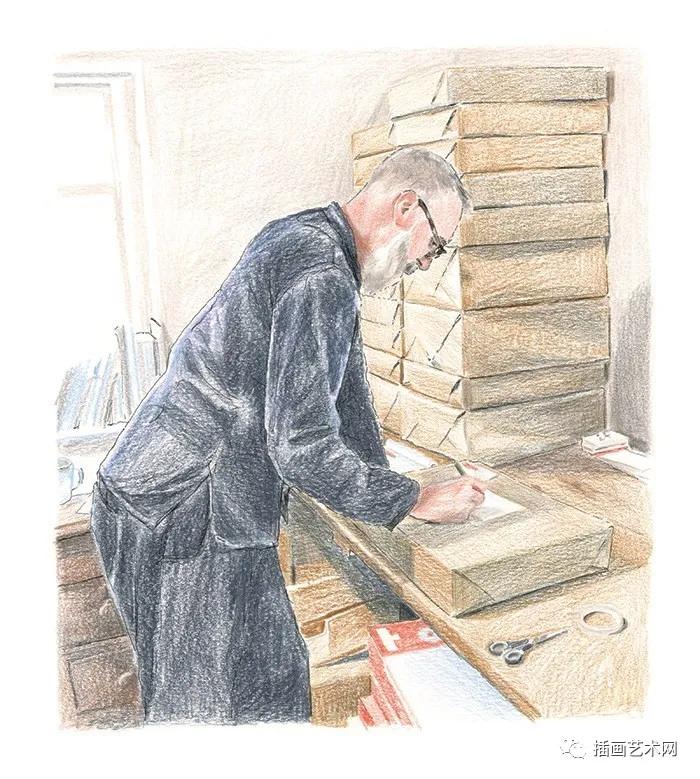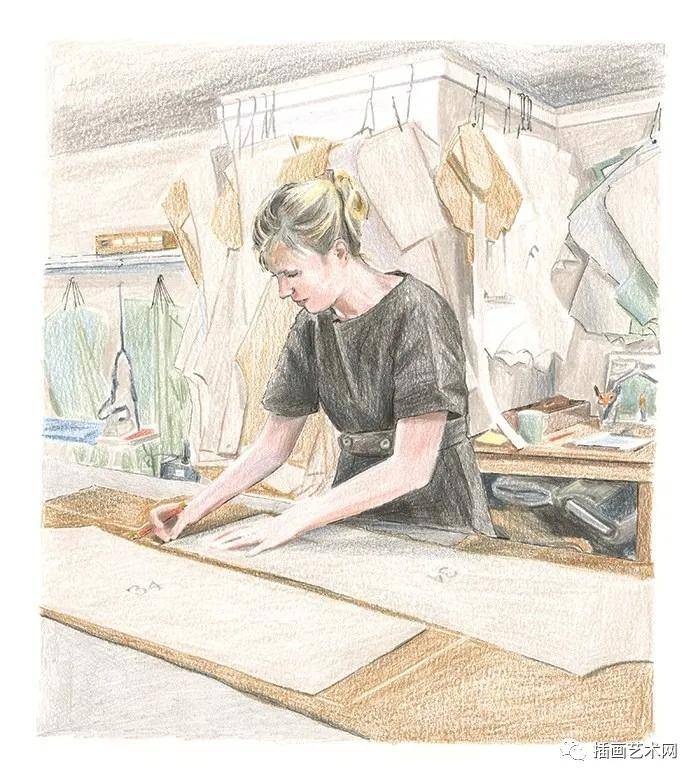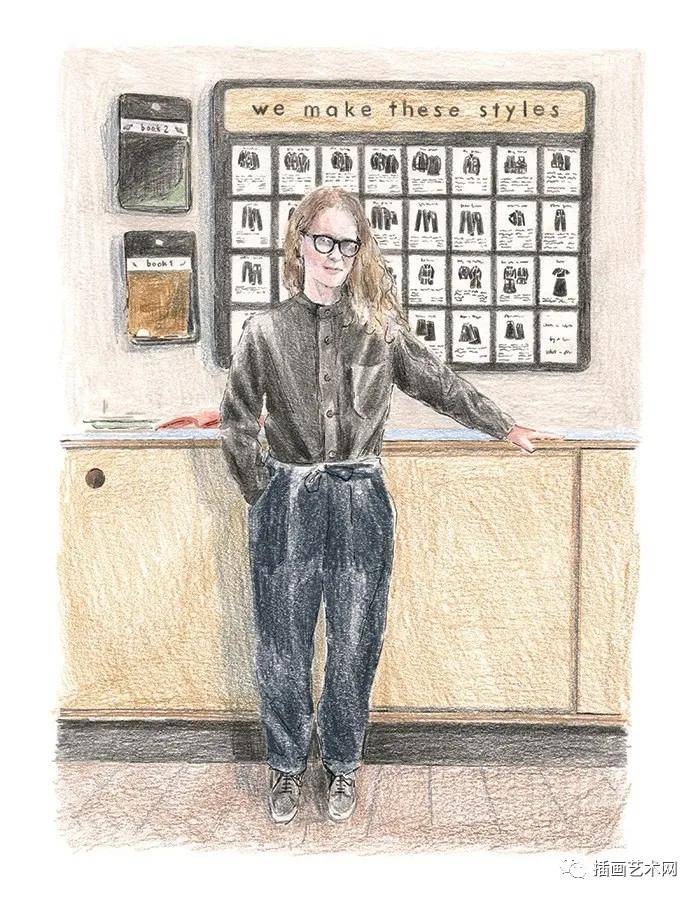 Zoë Barker, illustrator
Old Town, client
Phobia/Takeout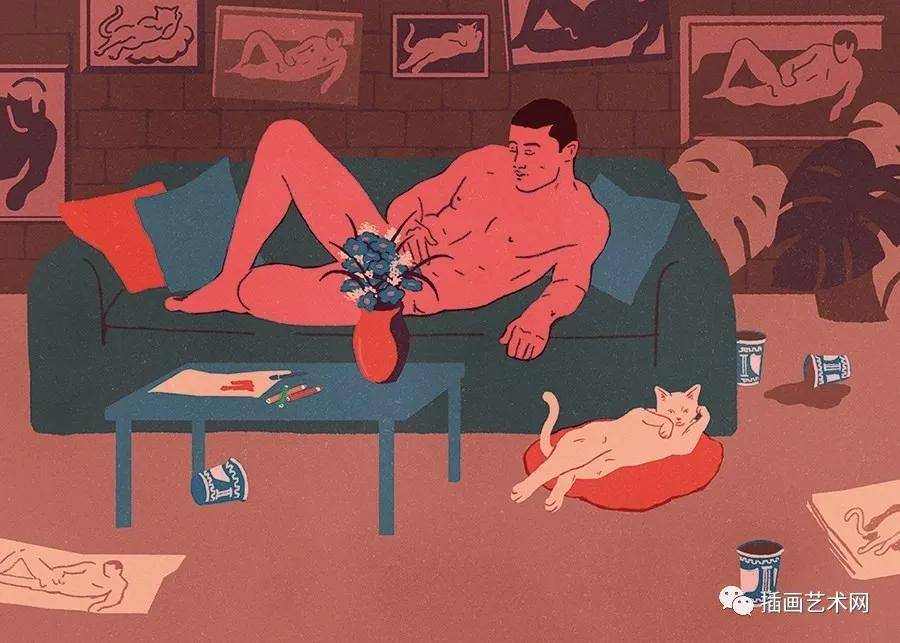 Peter Phobia, illustrator
Marshall Arisman/Anna Raff, instructors
School of Visual Arts, school
The Amputee's Art of Self-Repair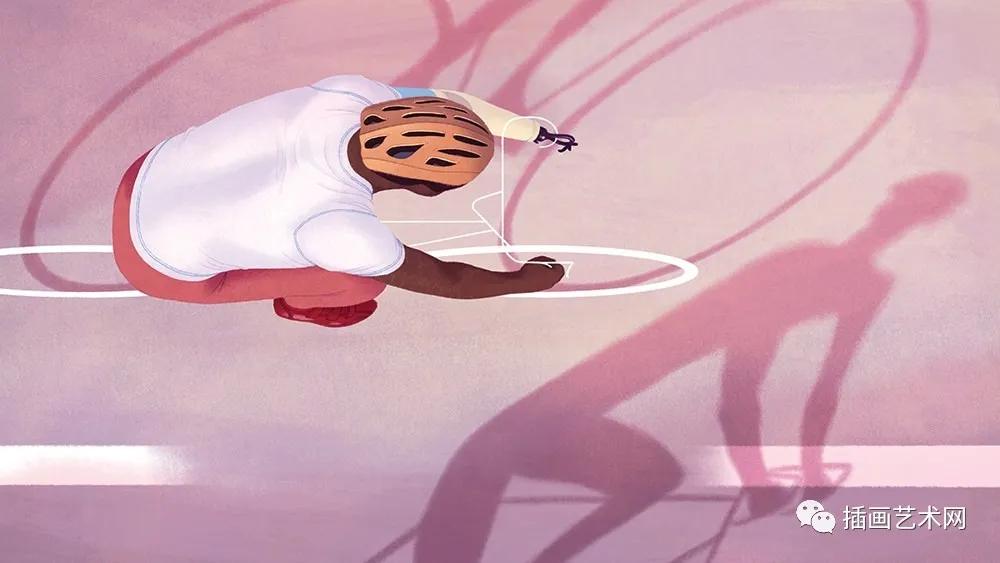 Leonardo Santamaria, illustrator
Jim Datz, art director
The New York Times, client
Silence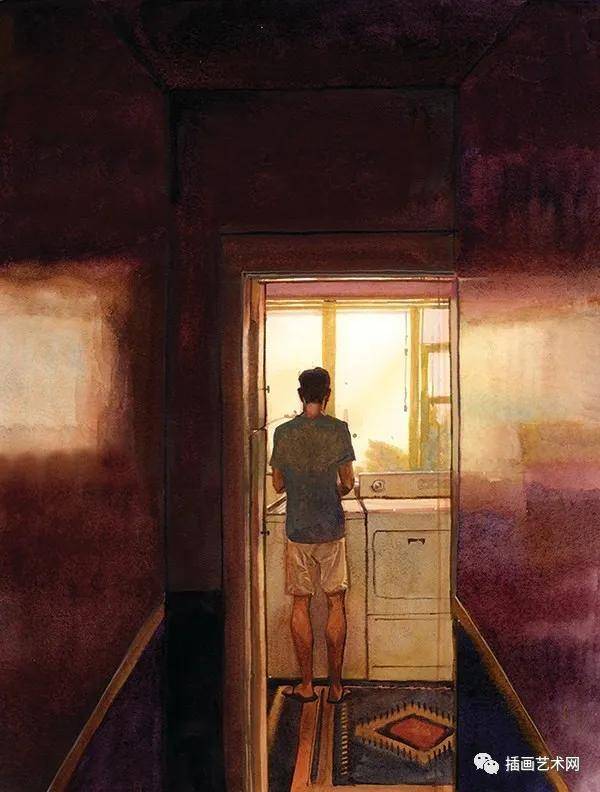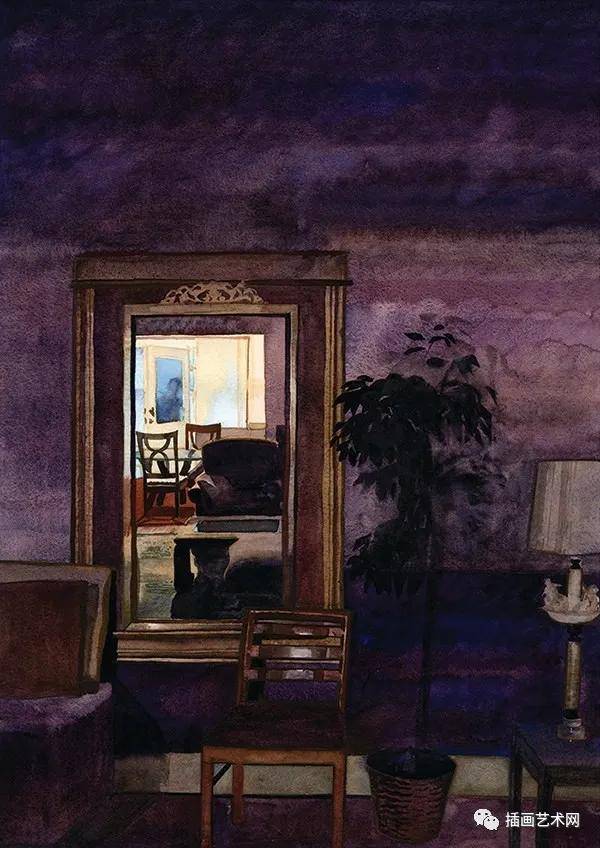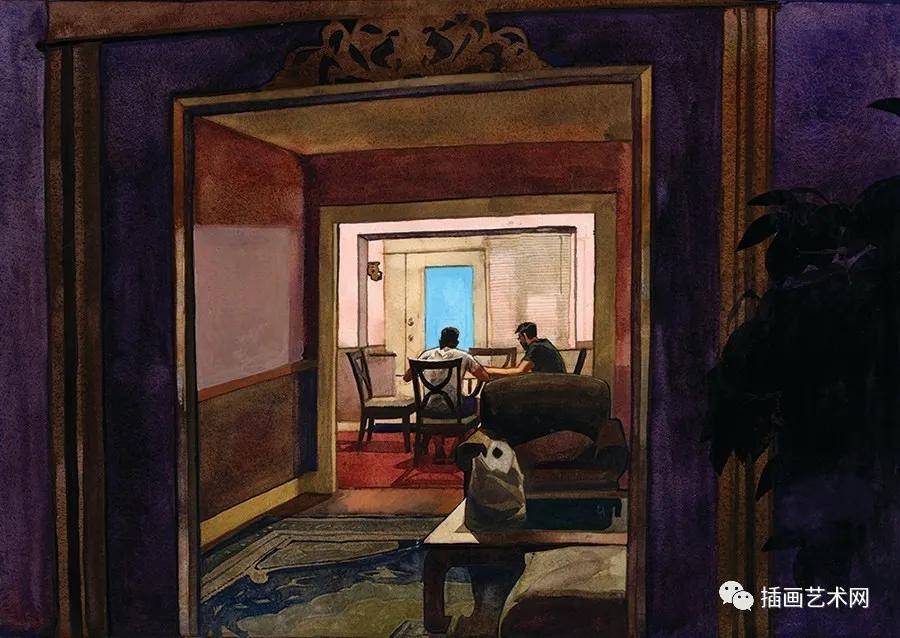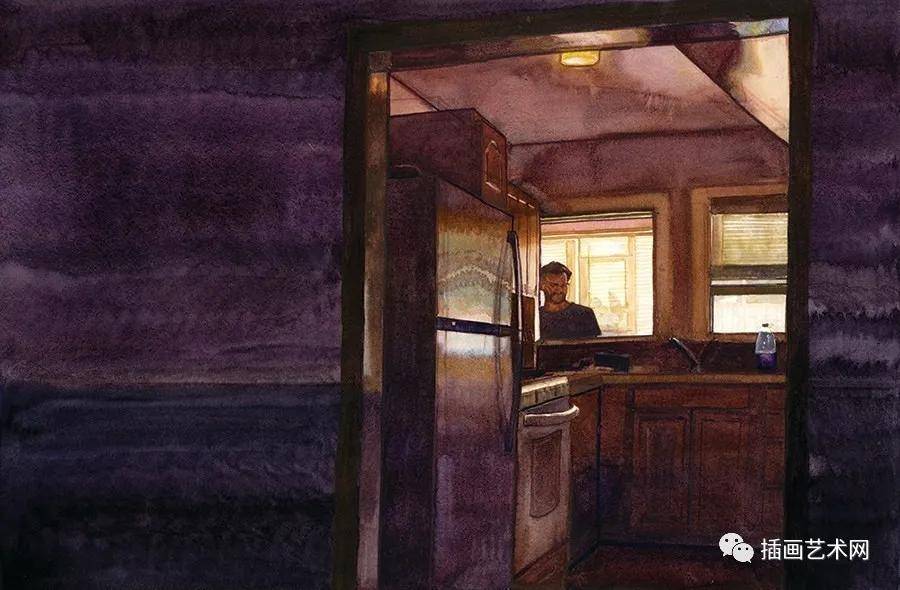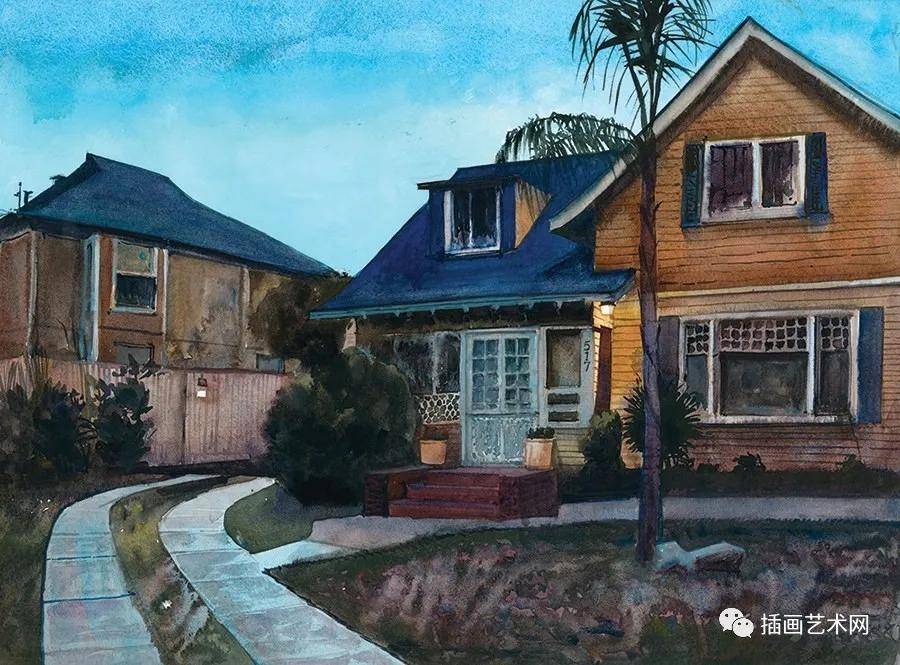 Matthew Kam, illustrator
Jeffrey Smith, instructor
ArtCenter College of Design, school
Series of Musician Portraits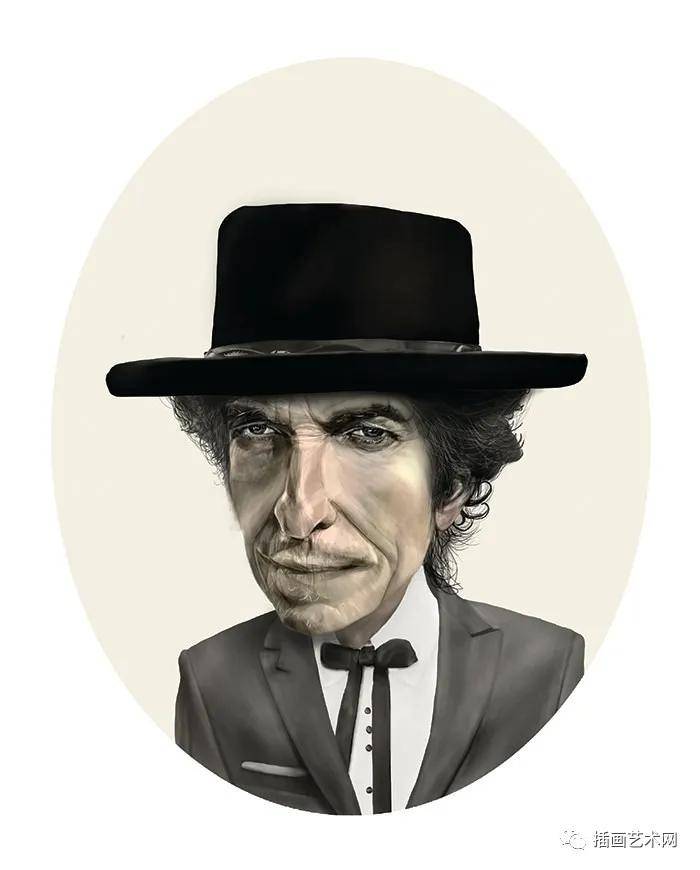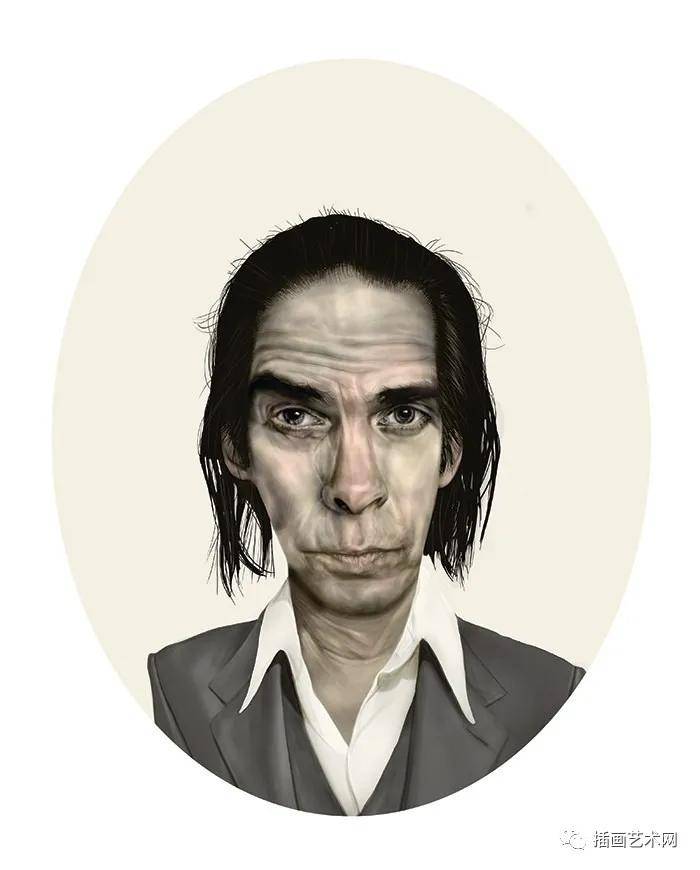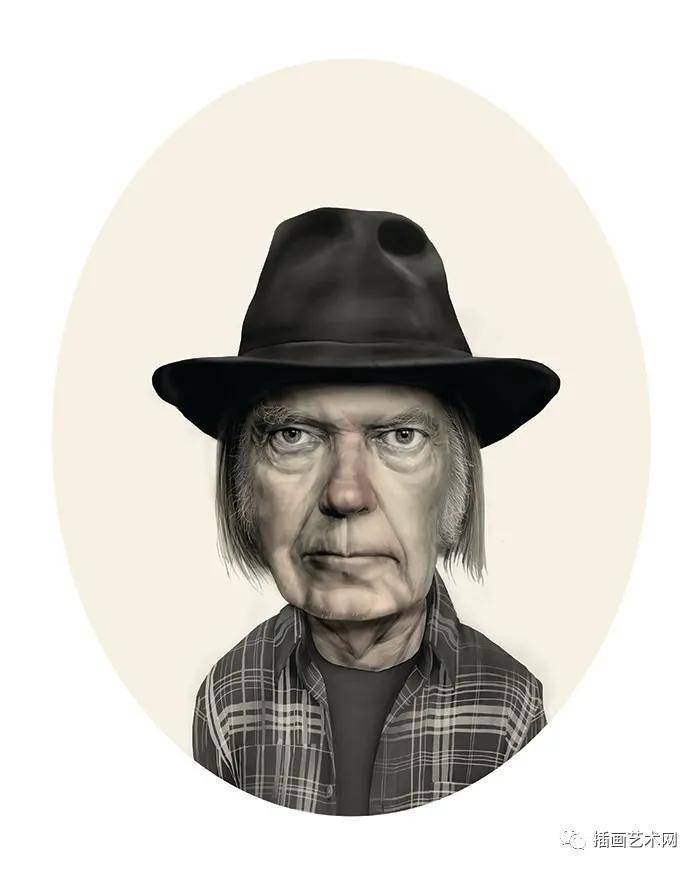 Conor Langton, illustrator
Gucci Horse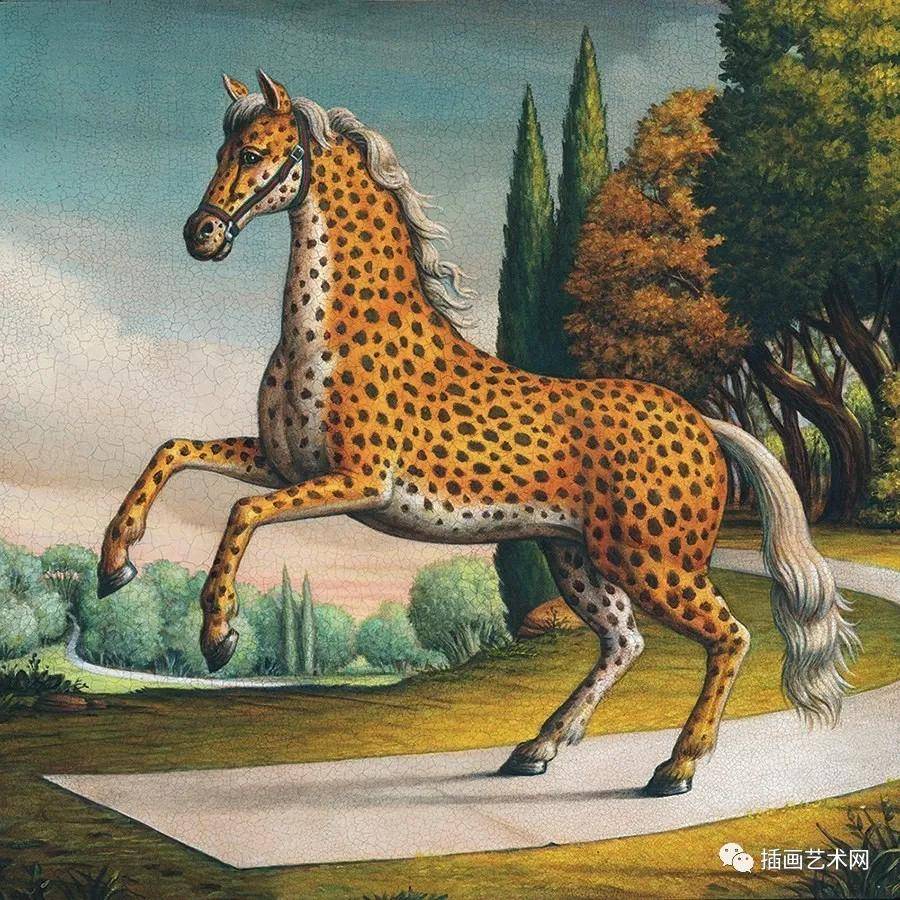 Marc Burckhardt, illustrator
Alessandro Michele, art director
Alberto Russo, designer
Gucci, client
SUPERfluo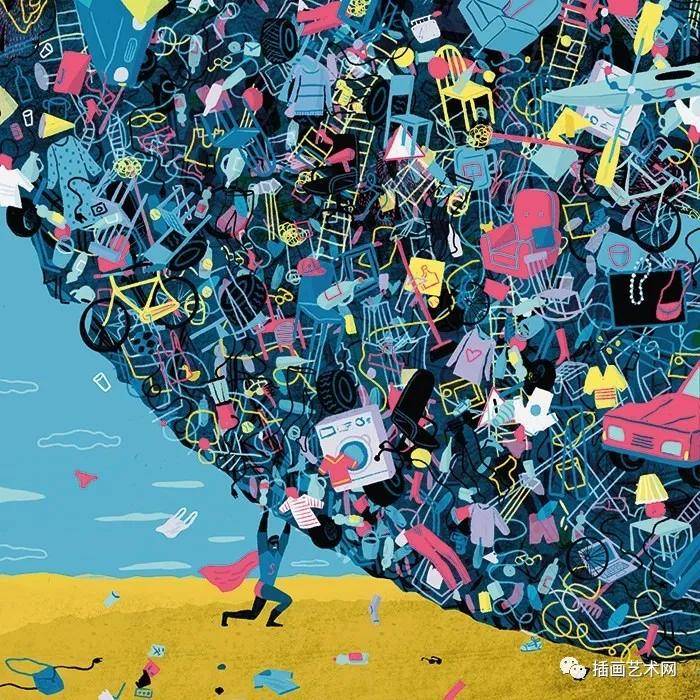 Federica Bordoni, illustrator
Reconnecting With Your Inner Child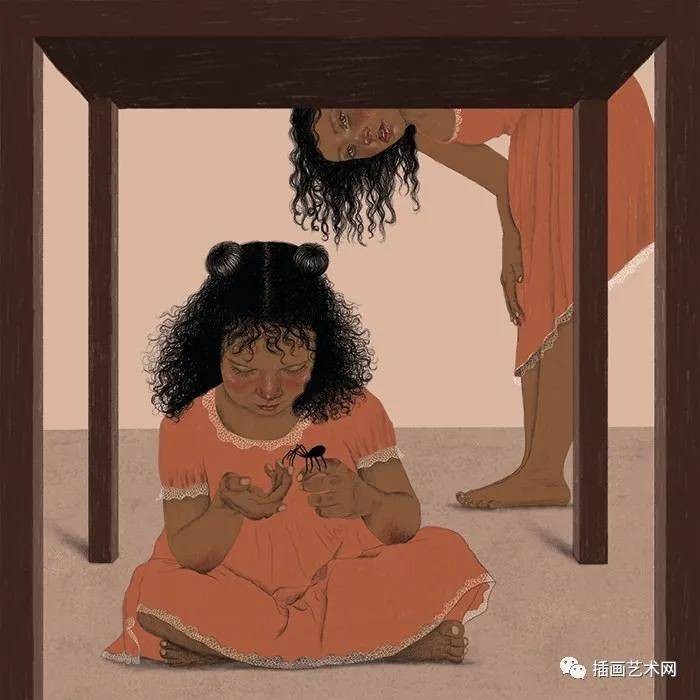 Diana Aziz, illustrator
Innovation
Victo Ngai, illustrator
Josef Reyes, art director
Bloomberg Markets, client
Yugoslav Drama Theater in Belgrade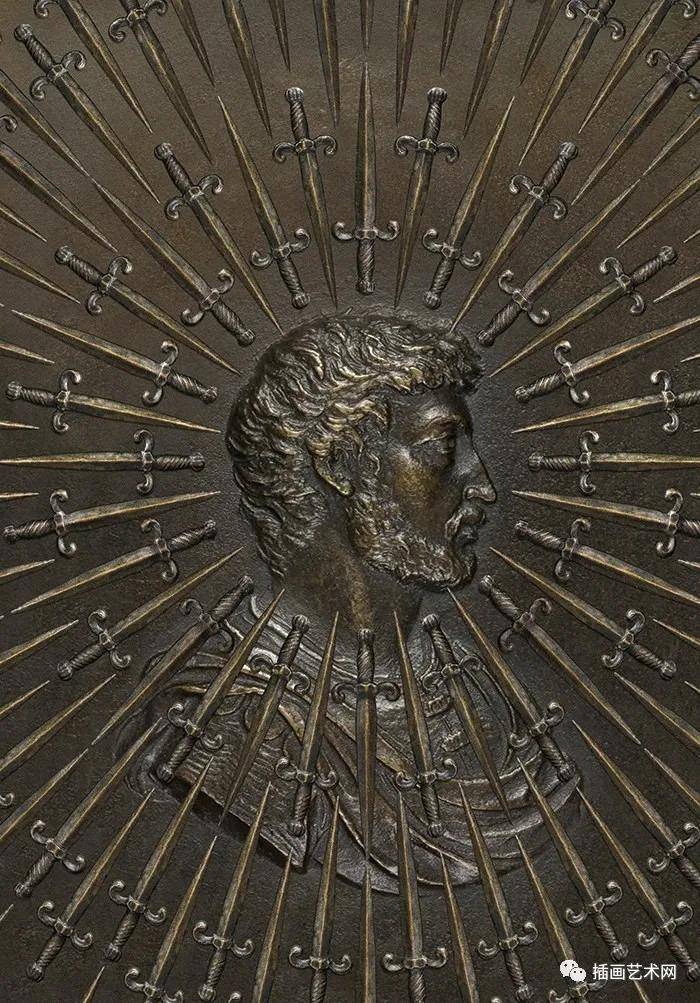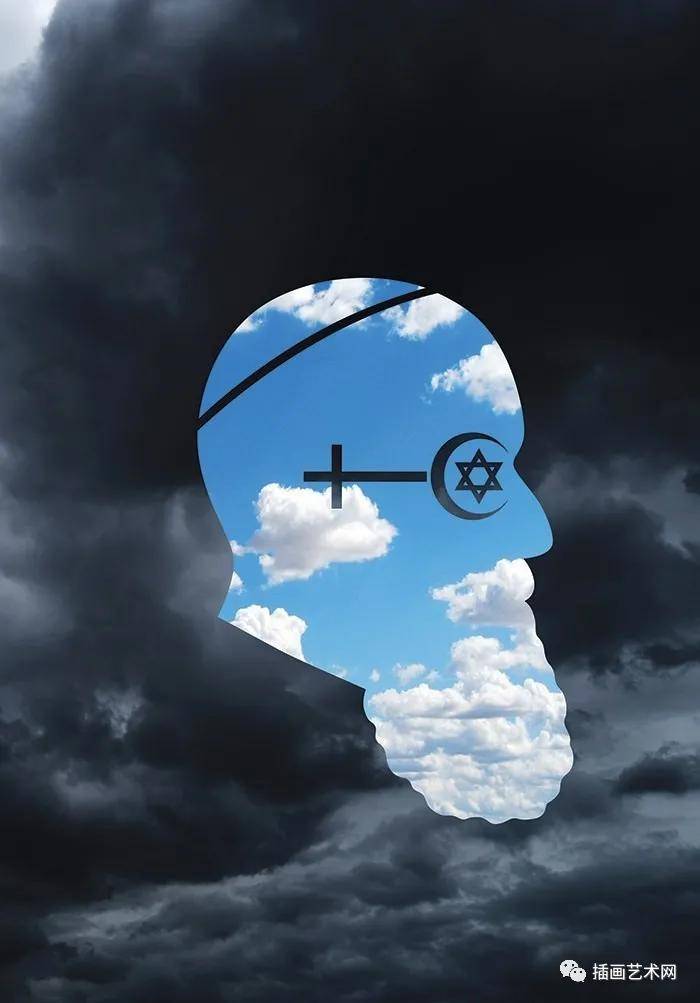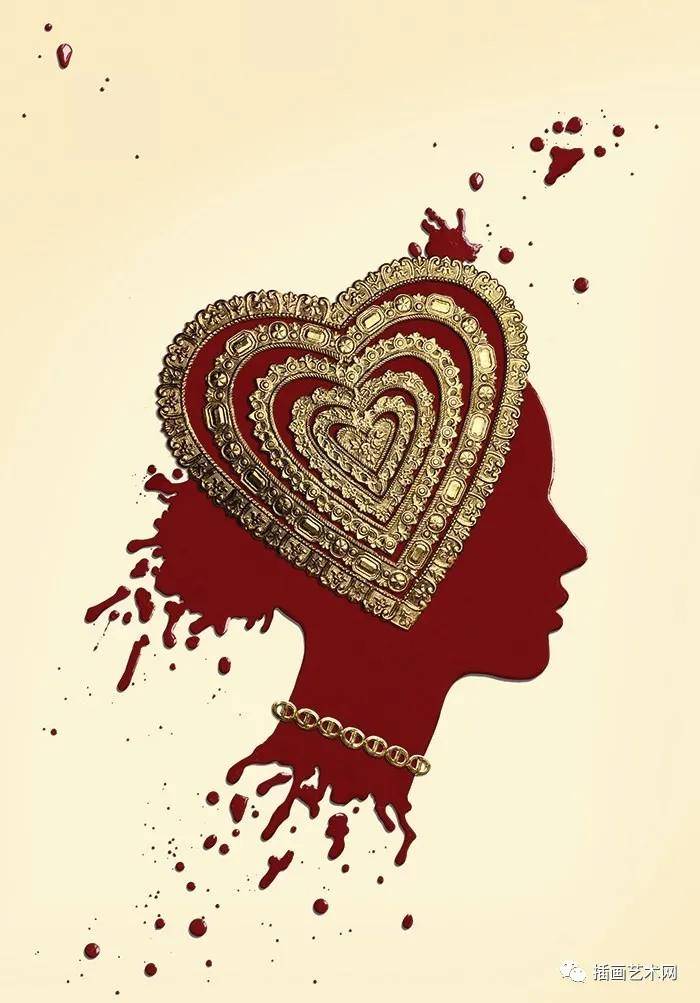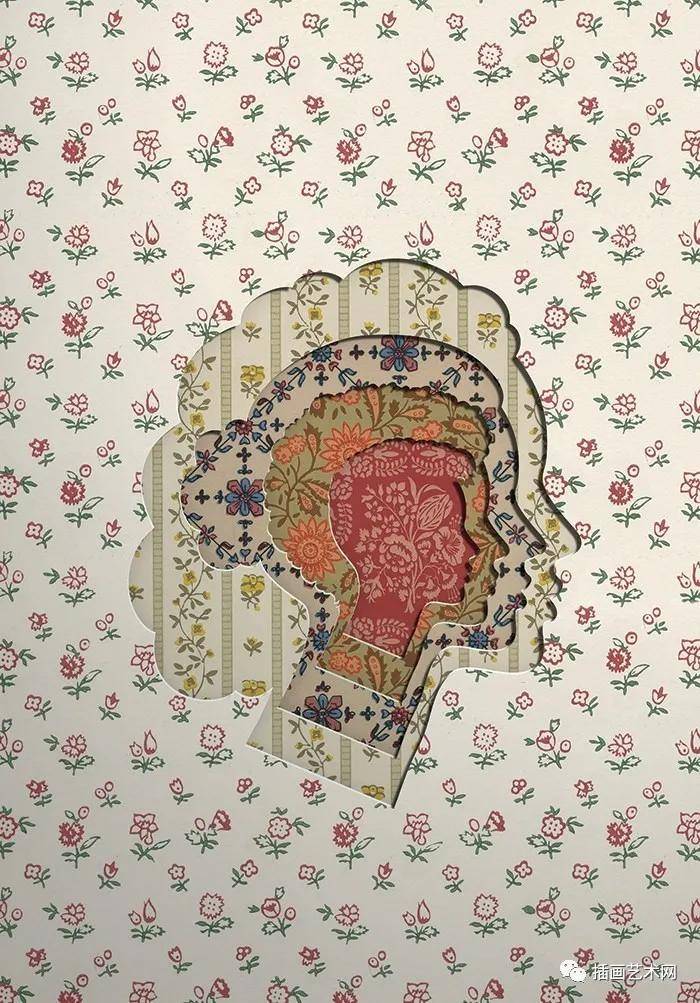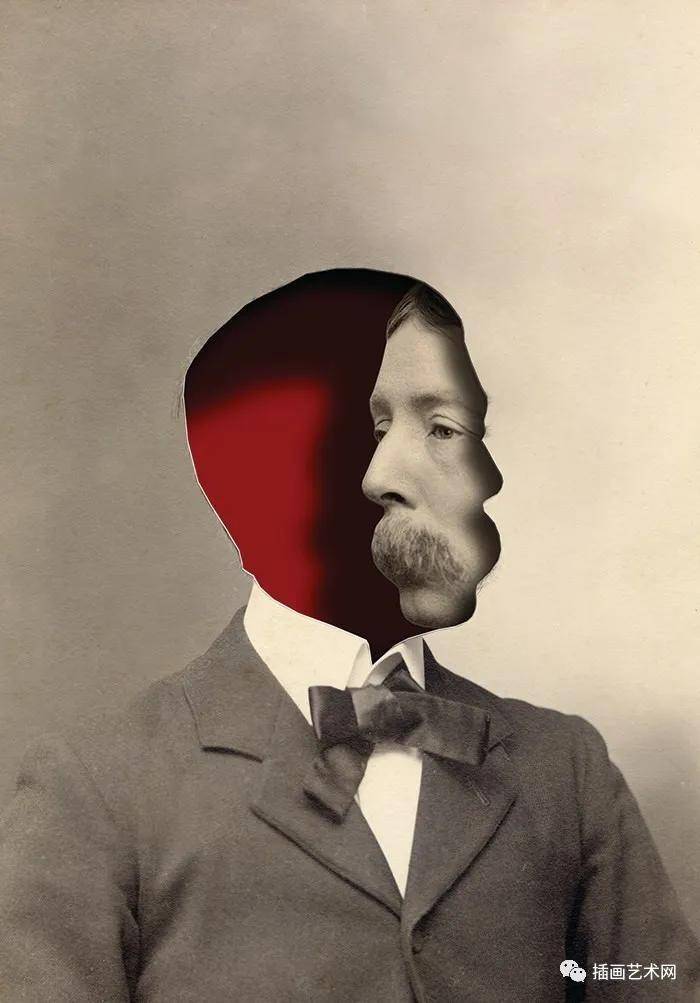 Mirko Ilić, illustrator/art director/designer
Yugoslav Drama Theatre, client
Slice
Elyse McLeod, illustrator
Neiman Marcus Holiday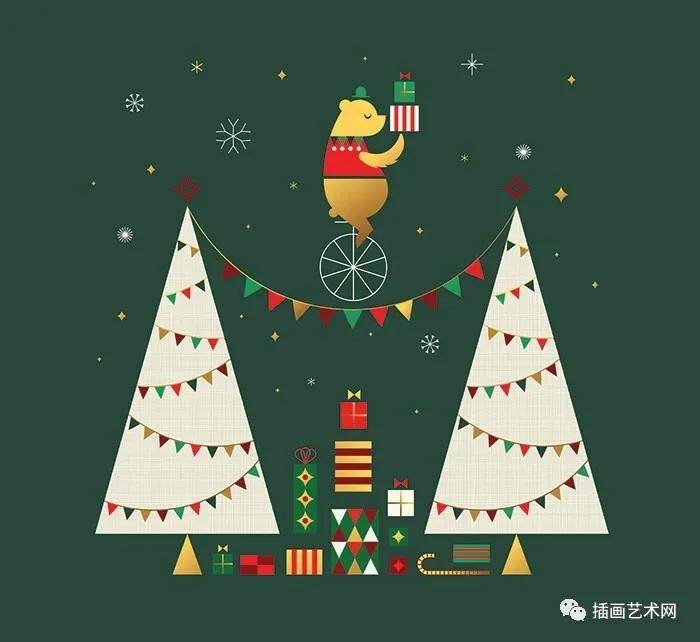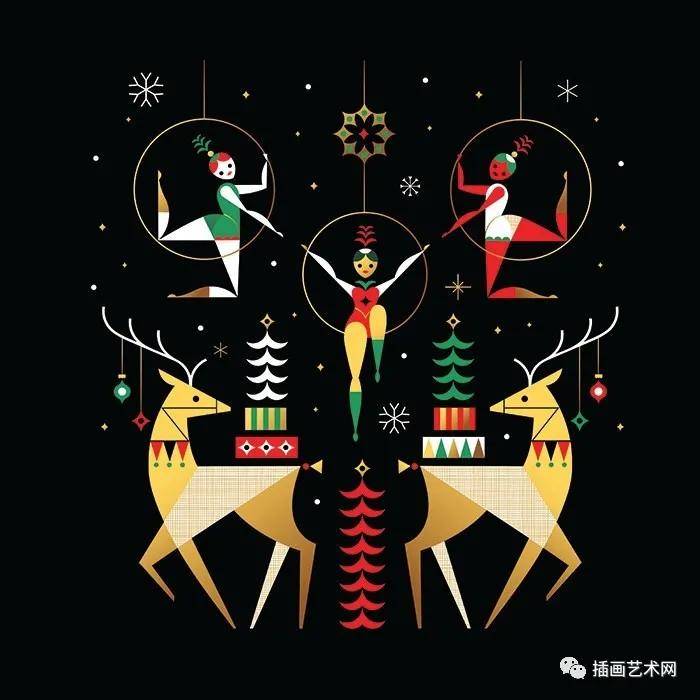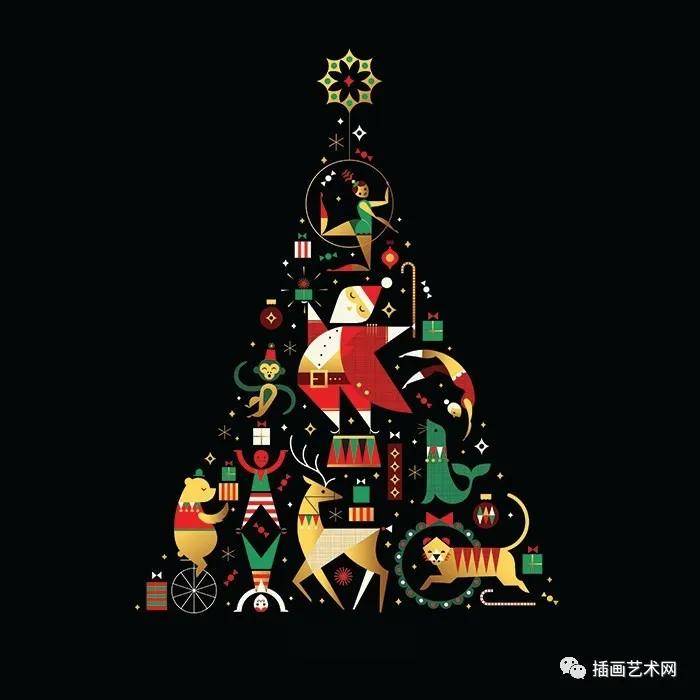 Kortney Carter-Greer, illustrator
Ty Mattson, creative director
Mattson Creative, design firm
Neiman Marcus, client
Truth, Lies & Uncertainty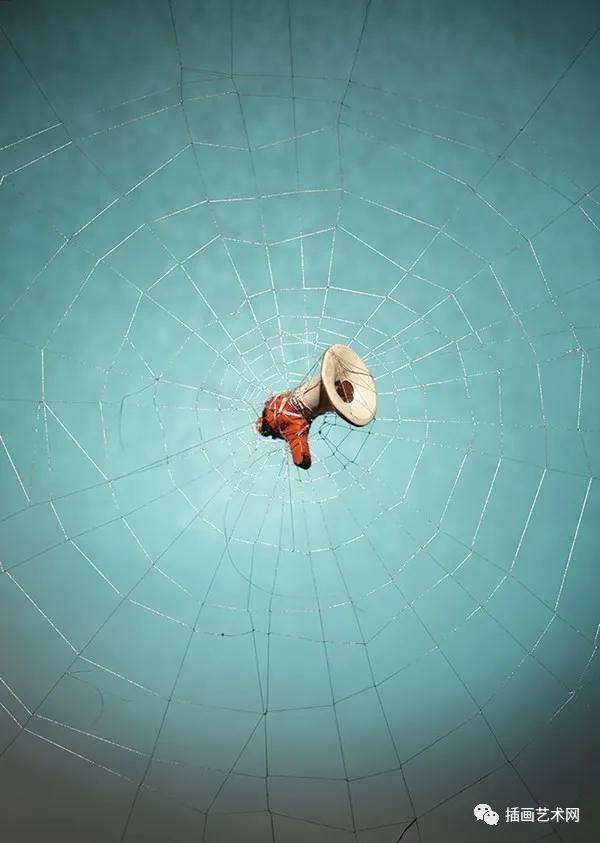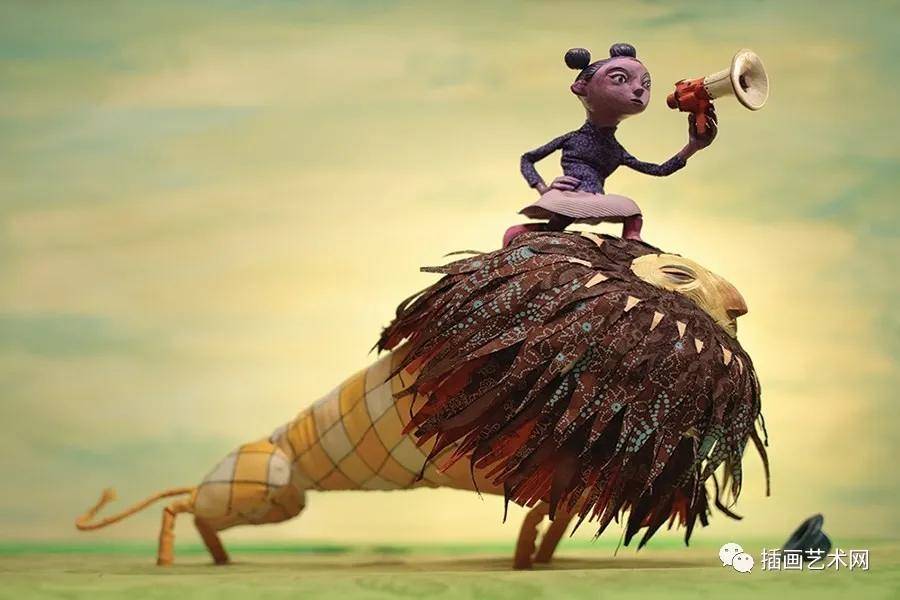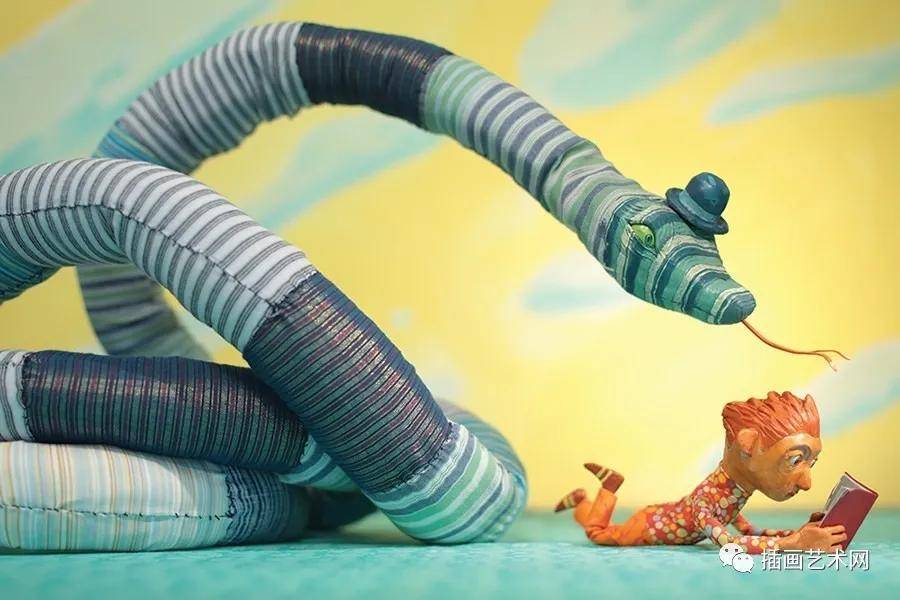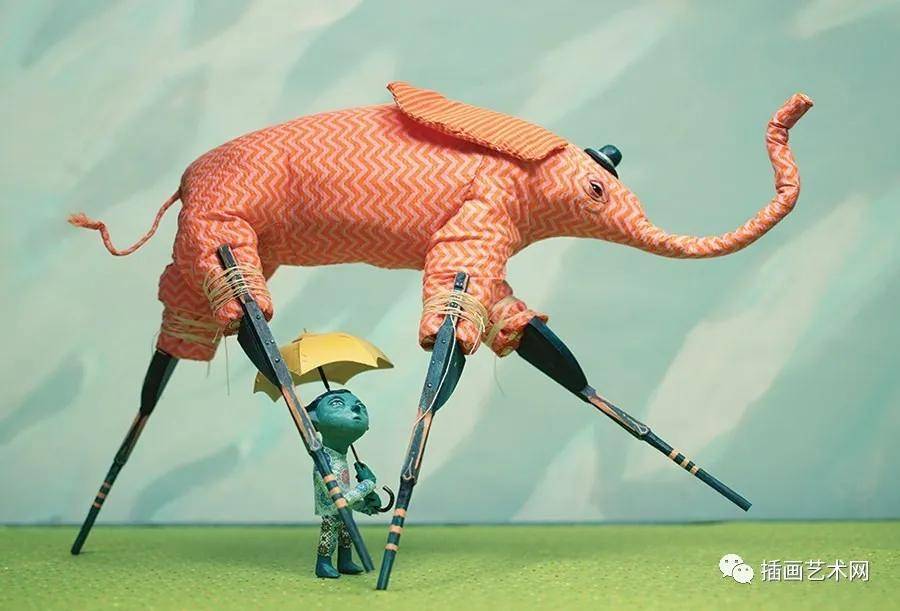 Red Nose Studio, illustrator
Jason Mischka, art director
Michael Mrak, creative director
Scientific American, client
Spring and Fall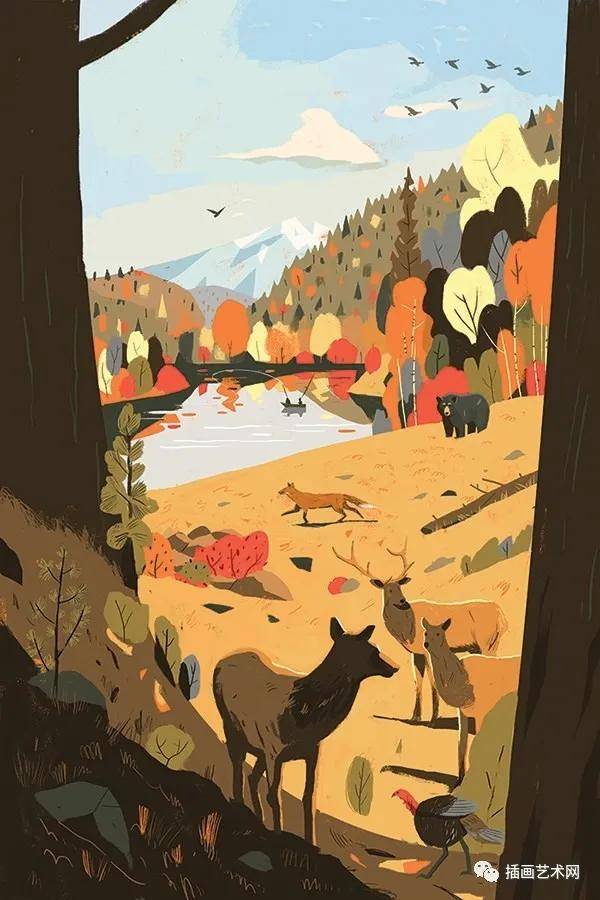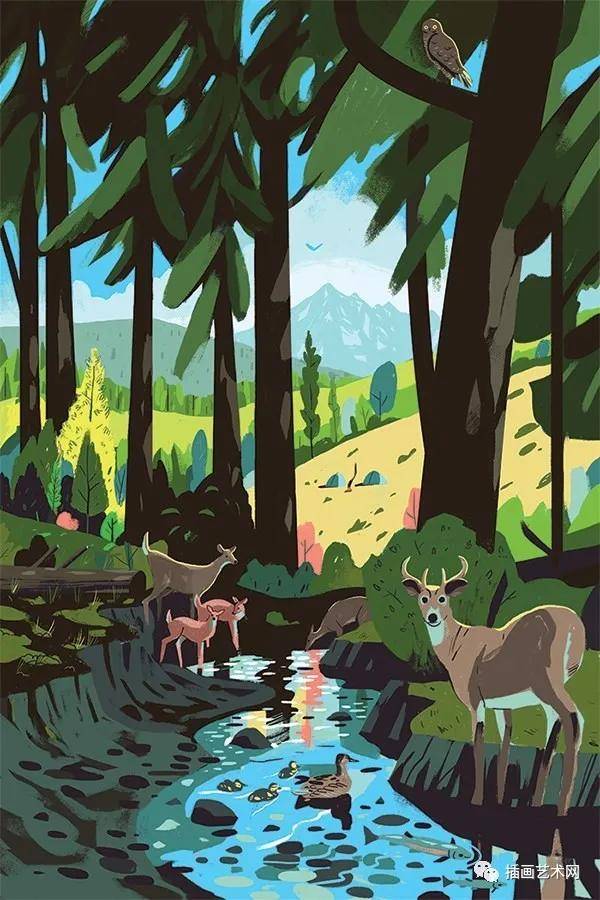 Ryan Johnson, illustrator
Duft Watterson, design firm
Idaho Fish and Wildlife Foundation, client
'Til Death Do Us Part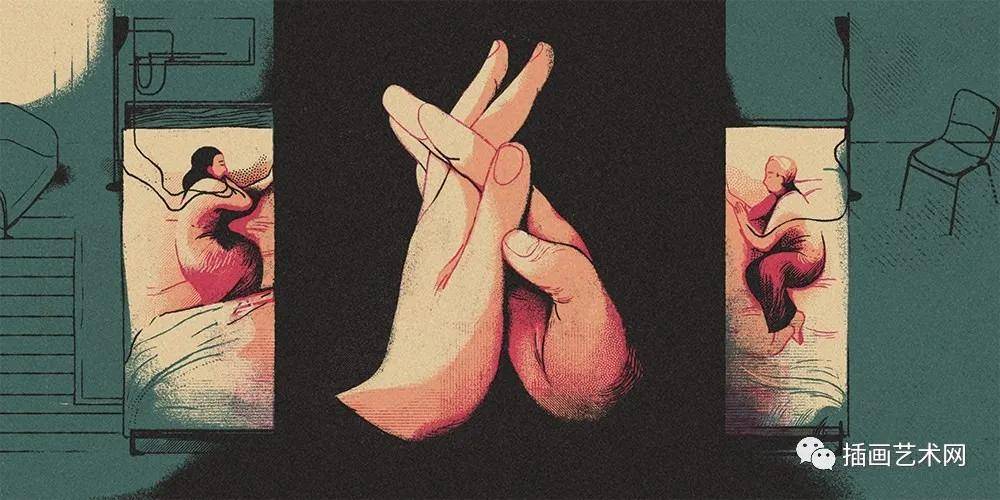 Juan Bernabeu, illustrator
Celina Fang, art director
The Marshall Project, client
Dali's Imagination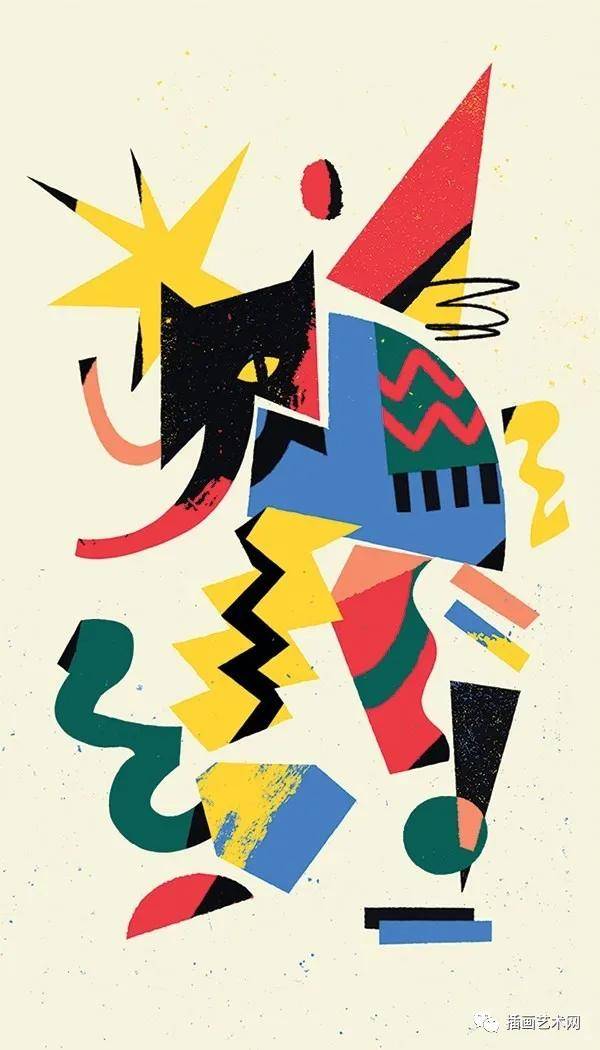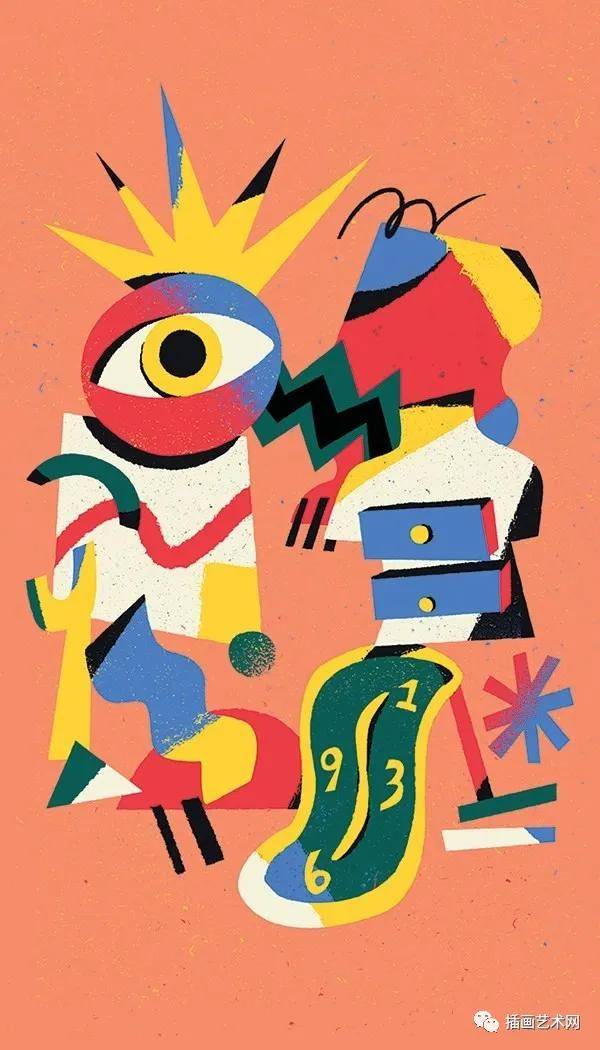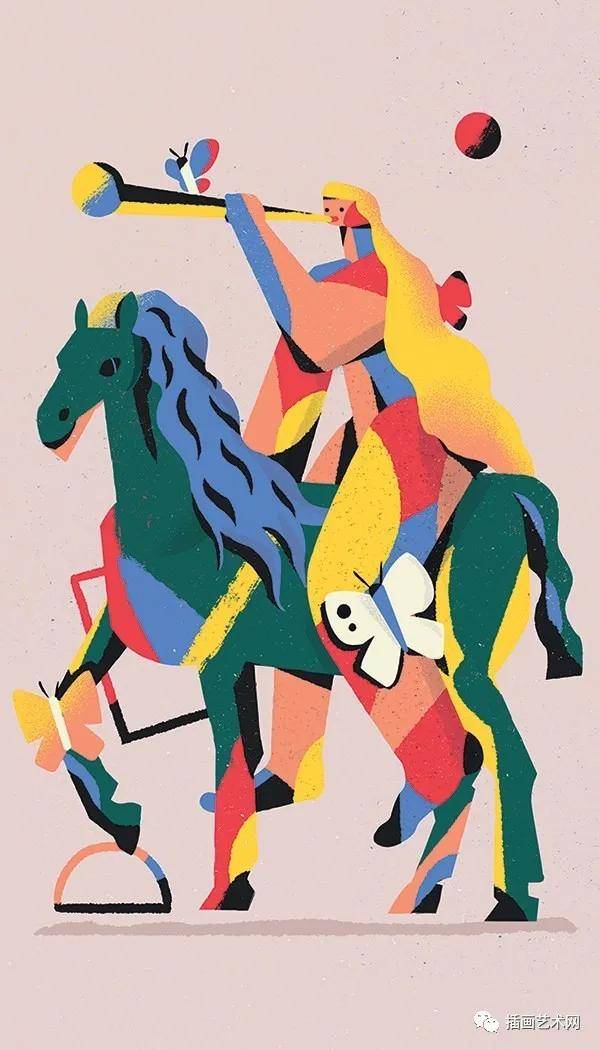 Yiffy Gu, illustrator
David Groff, instructor
Columbus College of Art & Design, school
Crease-free Rider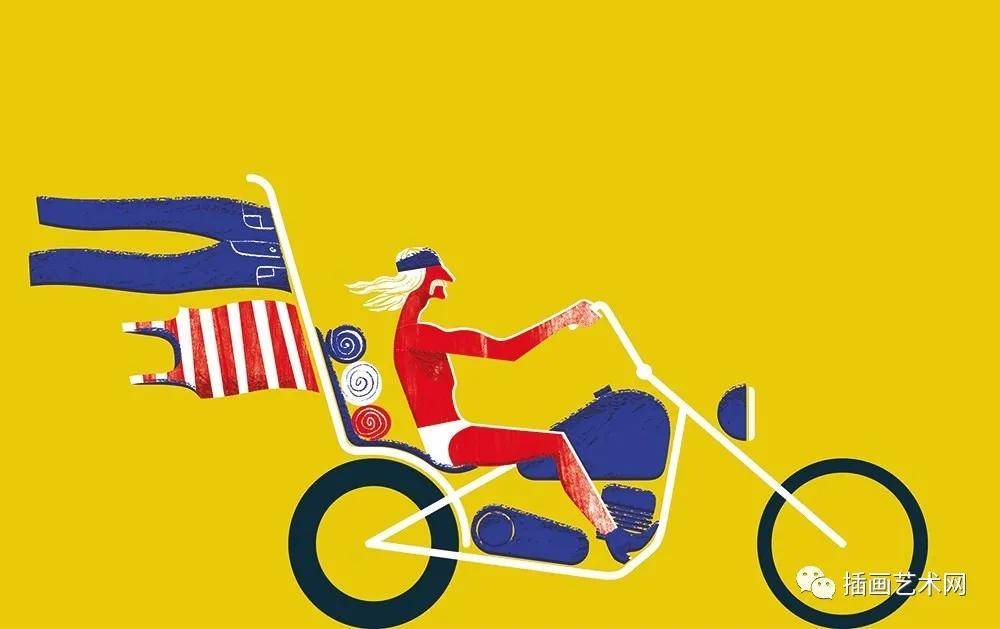 Reto Crameri, illustrator
Rocco Notarangelo, art director
Cooperazione, client
Be Green Calendar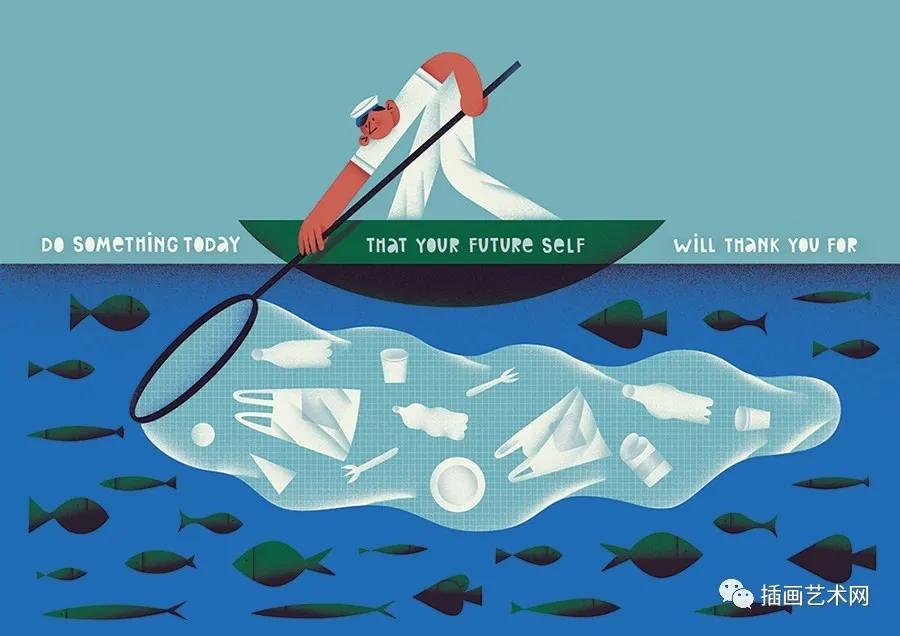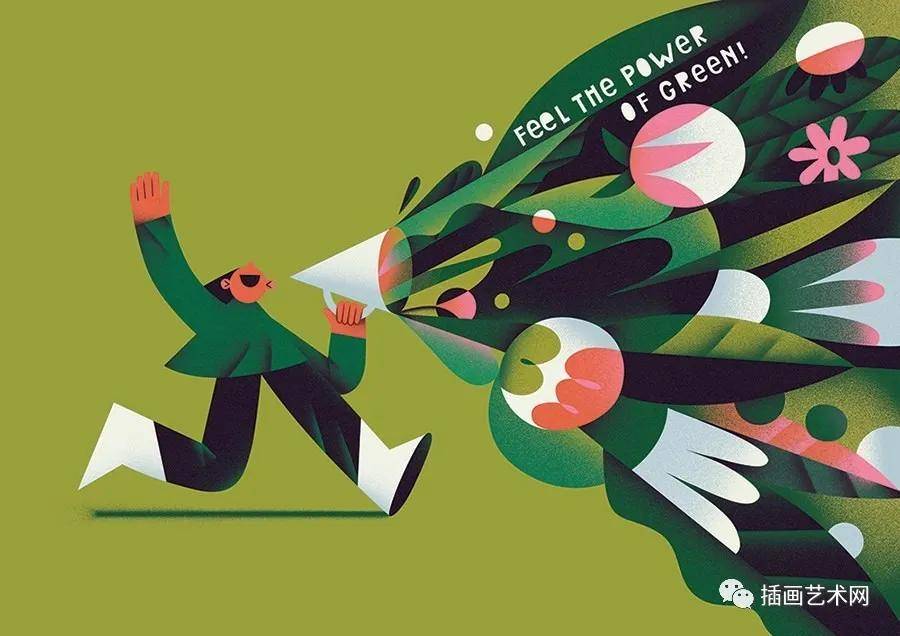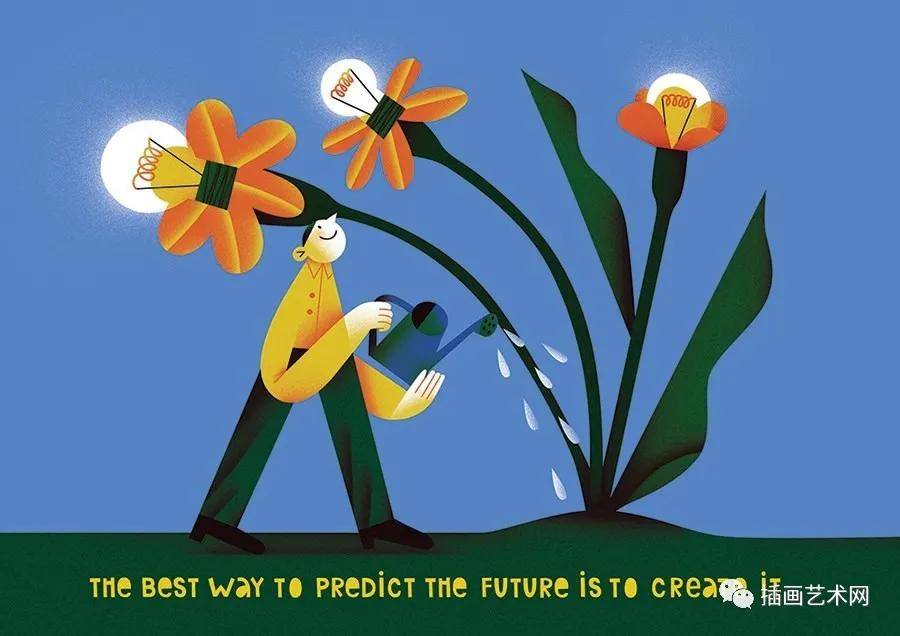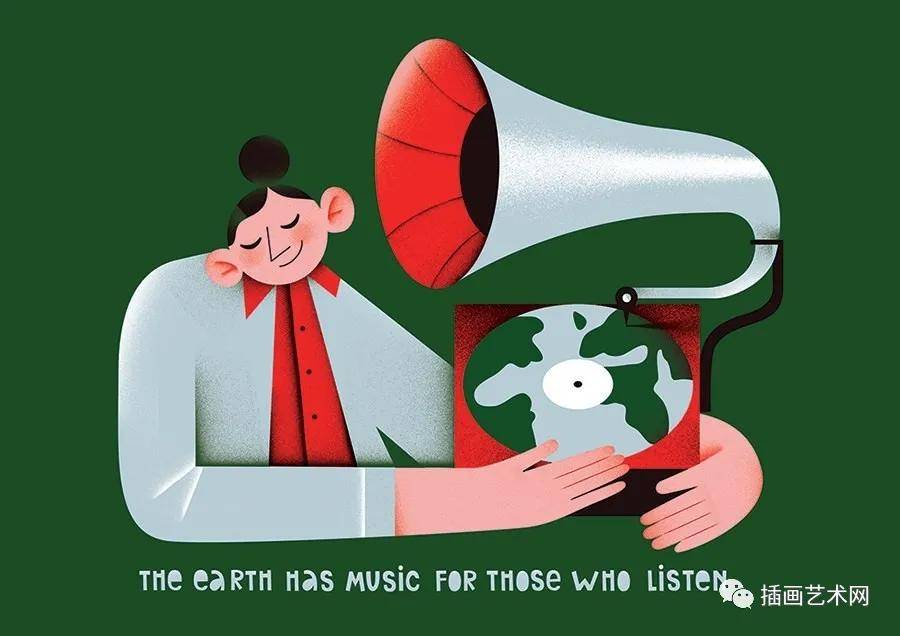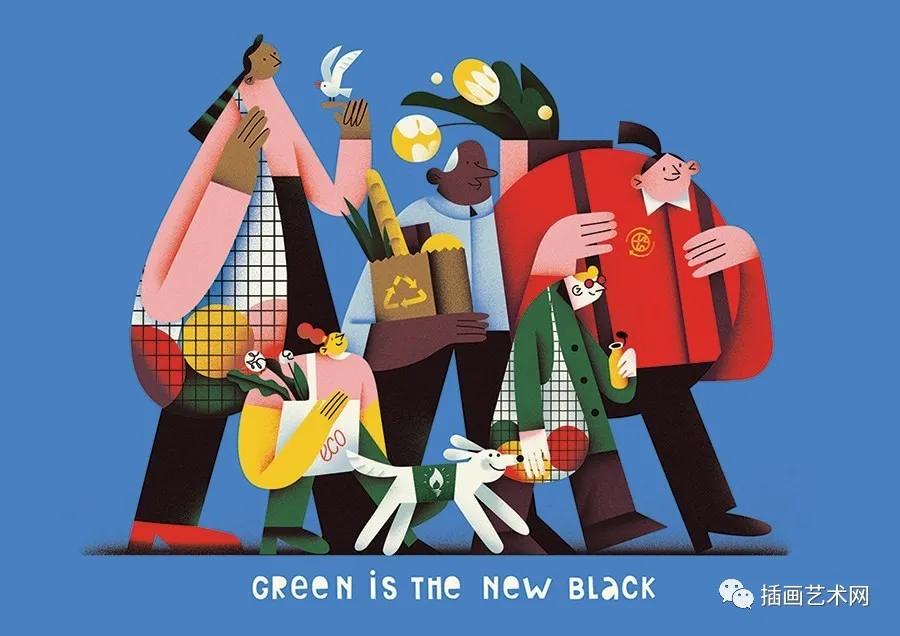 Tania Yakunova, illustrator
Alessandro Aralla, art director
Gruppo Green Network, client
Boris Johnson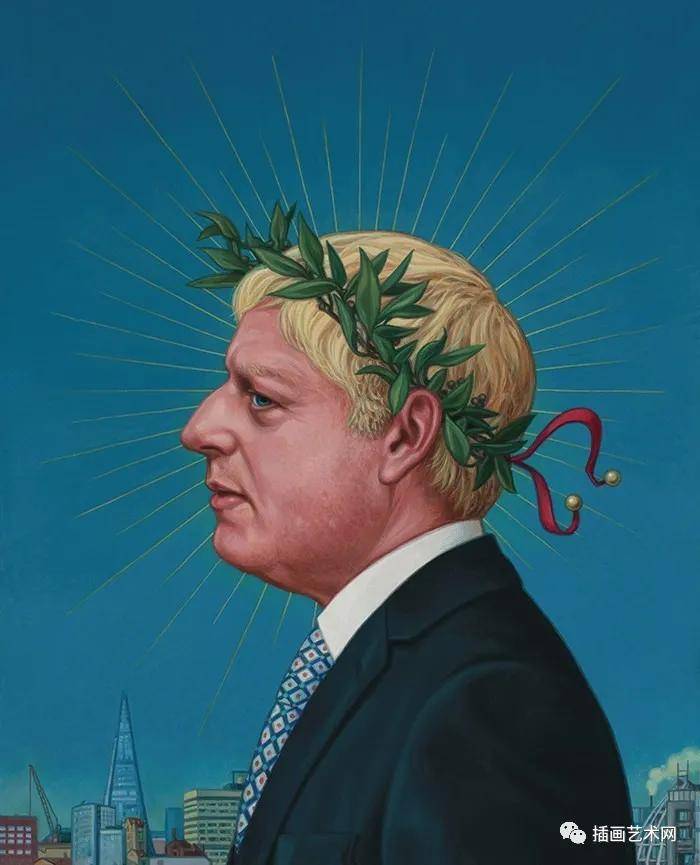 Marco Ventura, illustrator
Shannon Gibson, art director
Brian Saffer, designer
Financial Times, client
Xu/One by One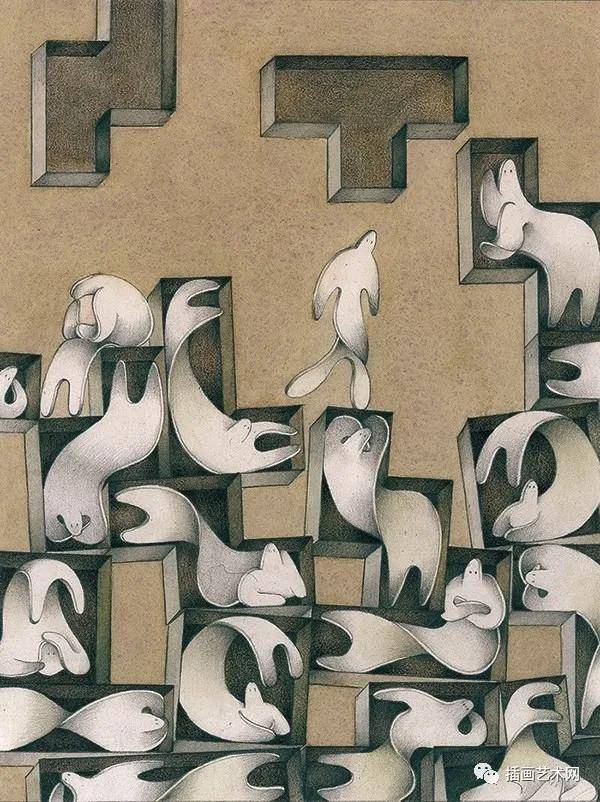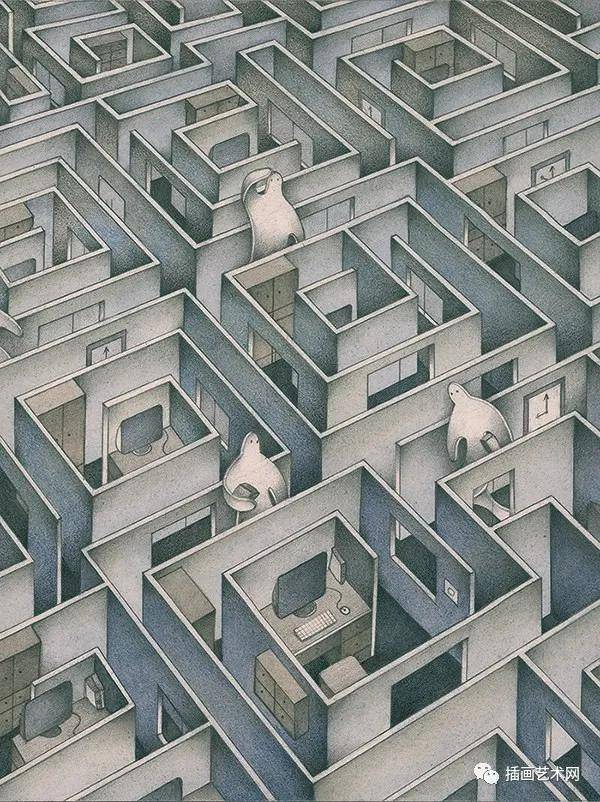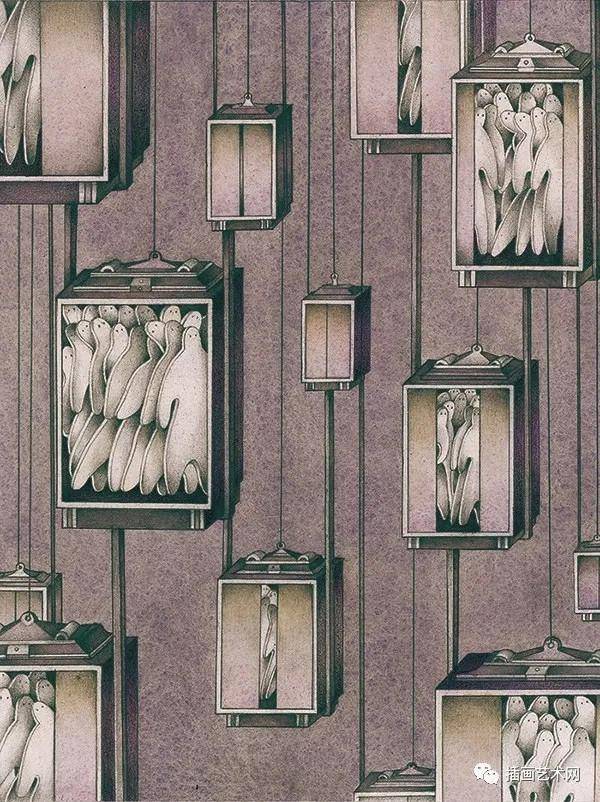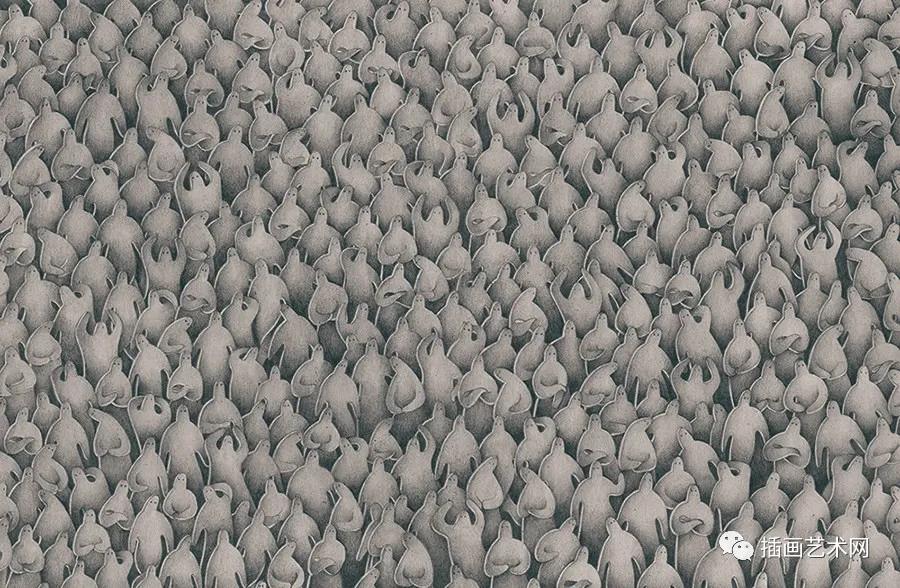 Yanyin Xu, illustrator
Weiping Chen/Vicki Ling, instructors
University of the Arts London, school
Procerta Portraits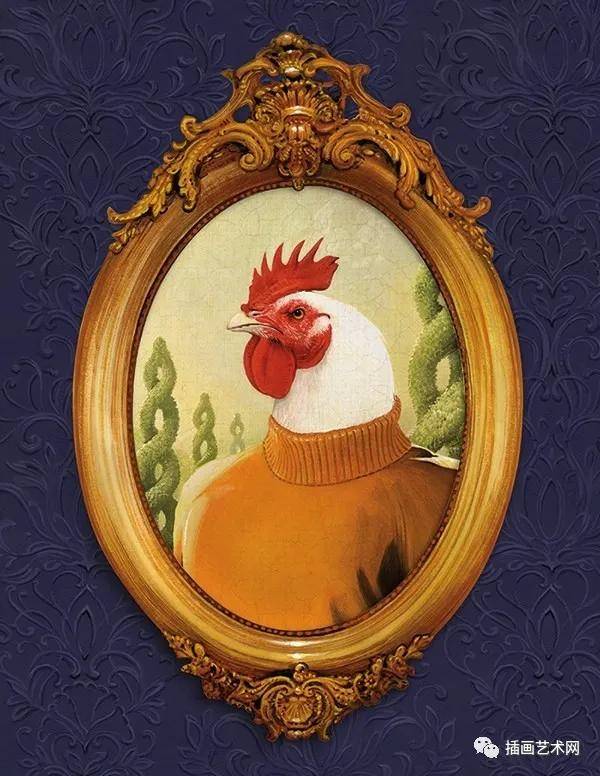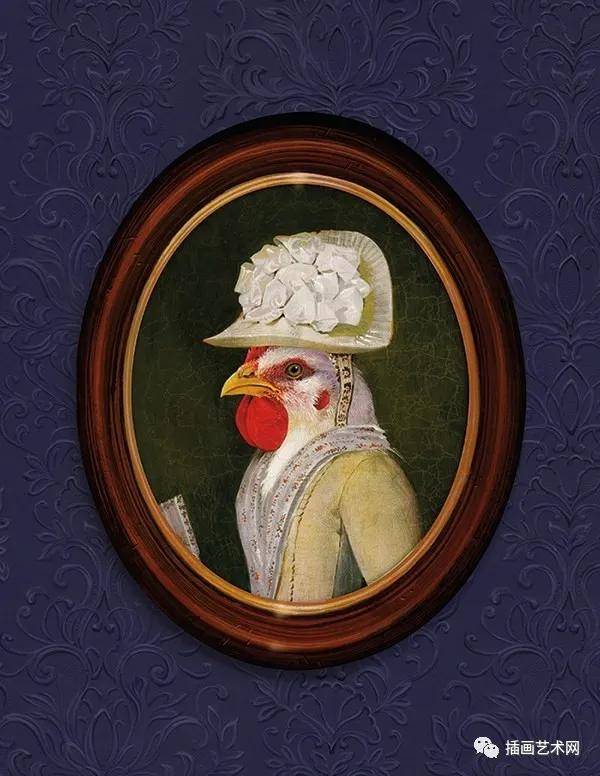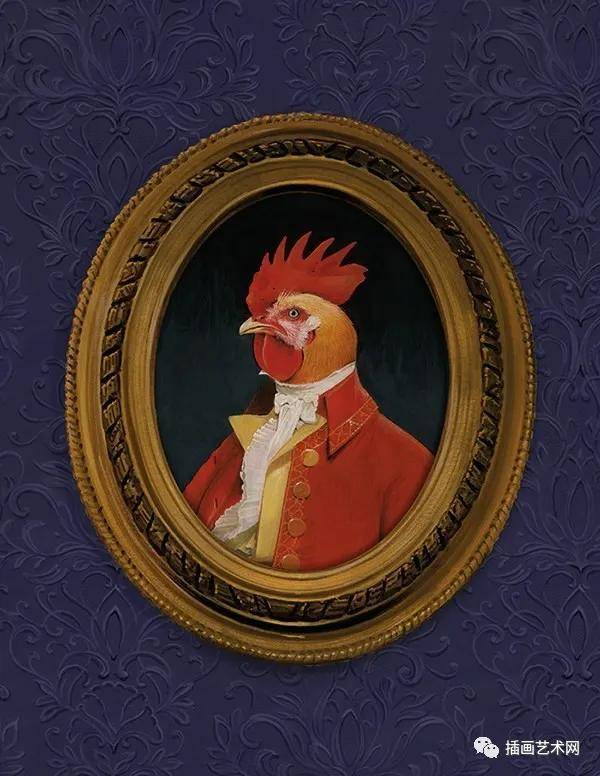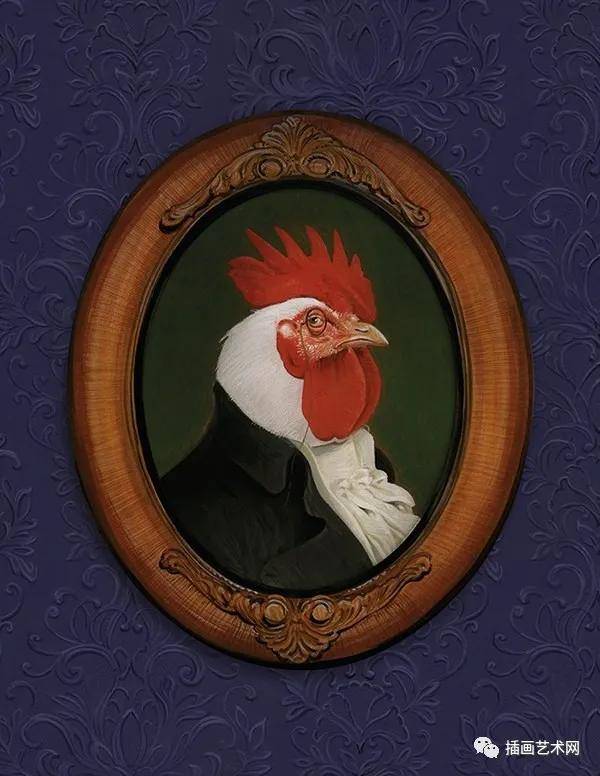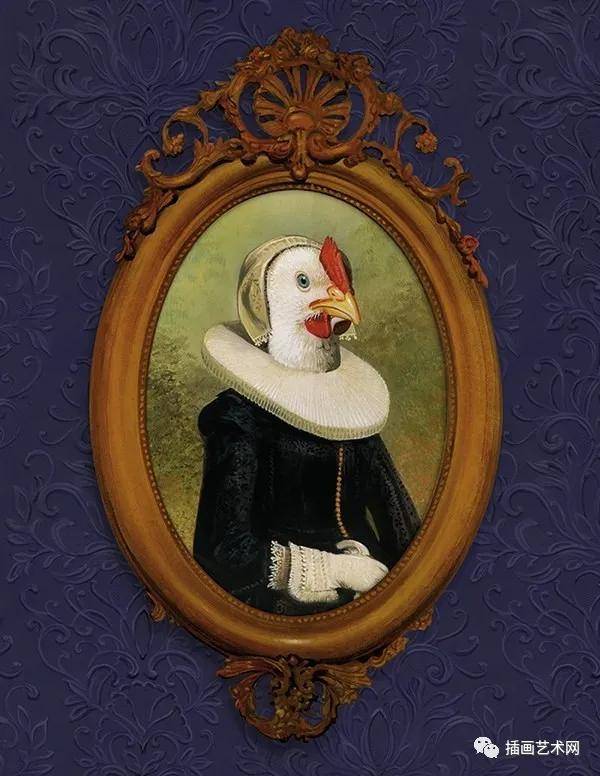 Bill Mayer, illustrator
Ray Boome, writer
Danielle Cameron, associate creative director
Matthew Sharp Fera, creative director
Sarah Kmet-Hunt, executive creative director
Ned Brown, chief creative officer
Grant Mortenson, designer
Shawn Holpfer, design director
Maureen Connolly, producer
Bader Rutter, ad agency
Zoetis, client
Rattari/Forever Possessed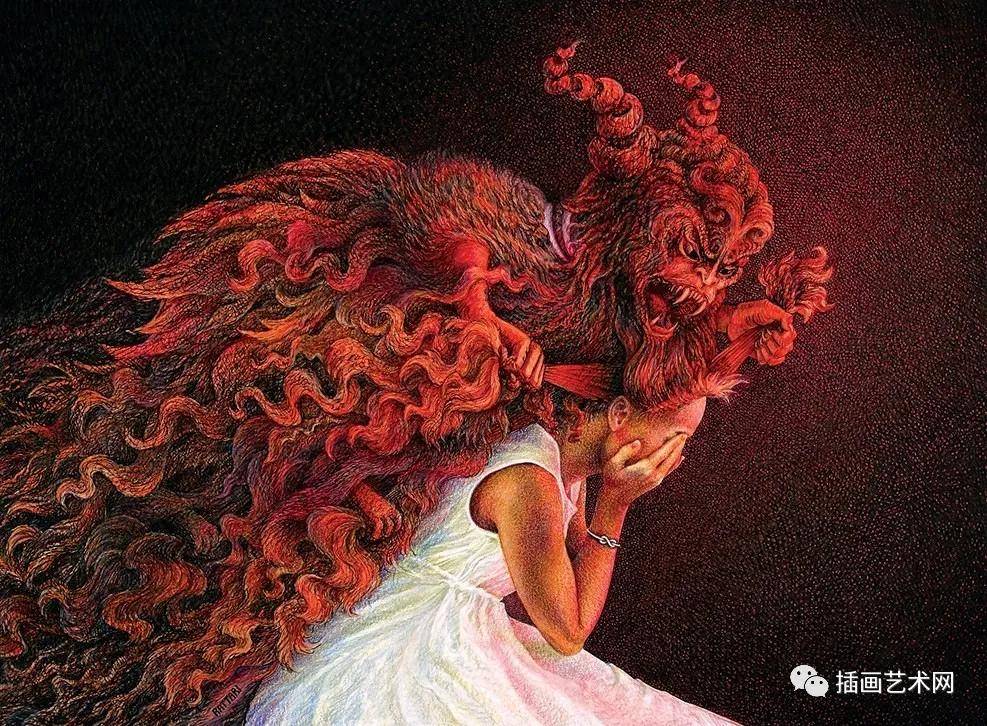 Liliya Rattari, illustrator
Kaz Windness, instructor
Rocky Mountain College of Art + Design, school
Lanksbury/Forget Me Not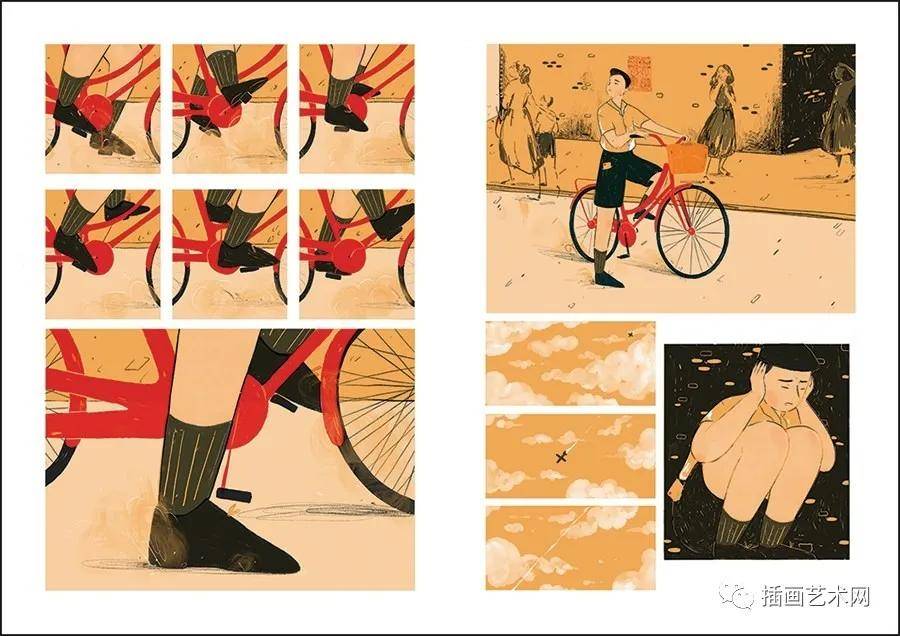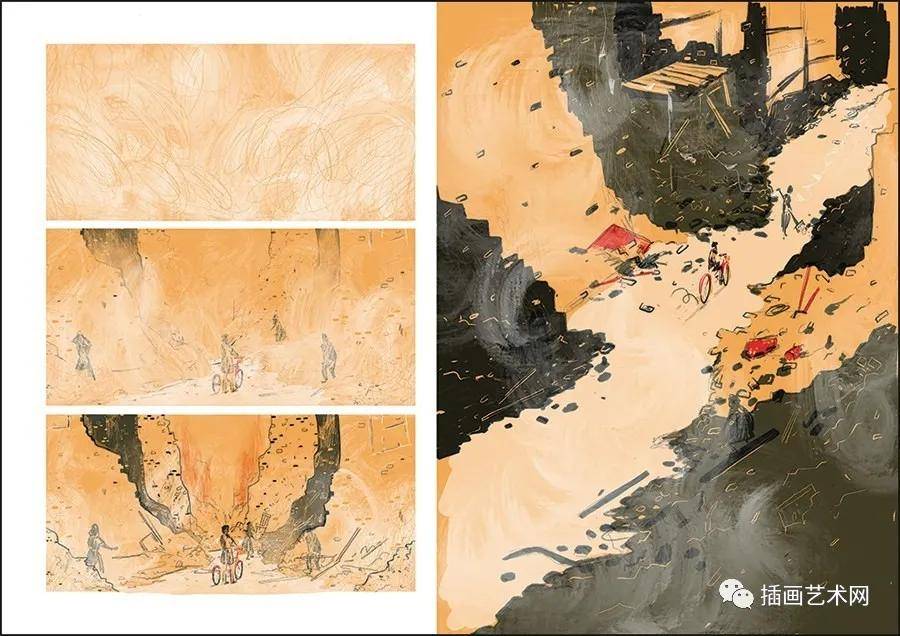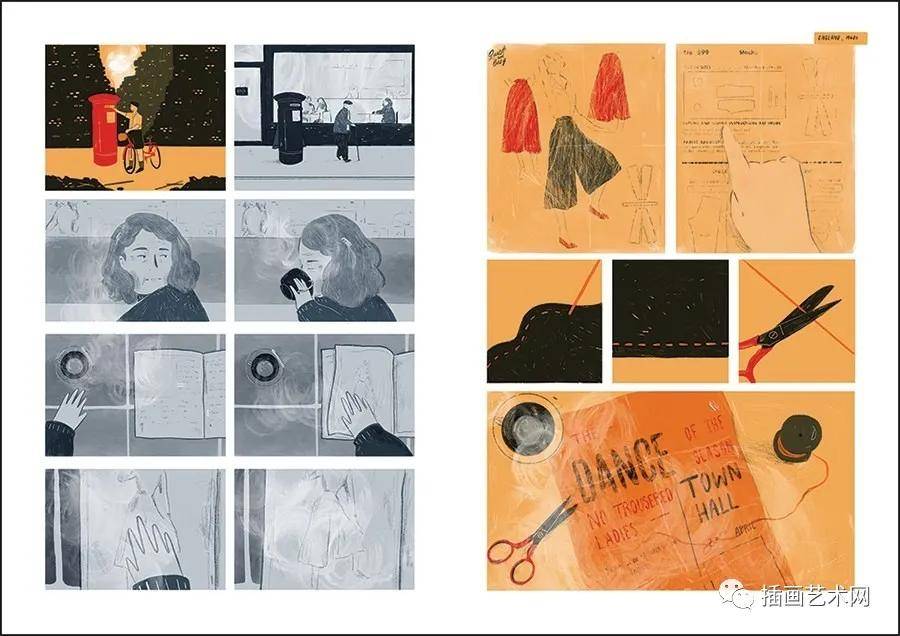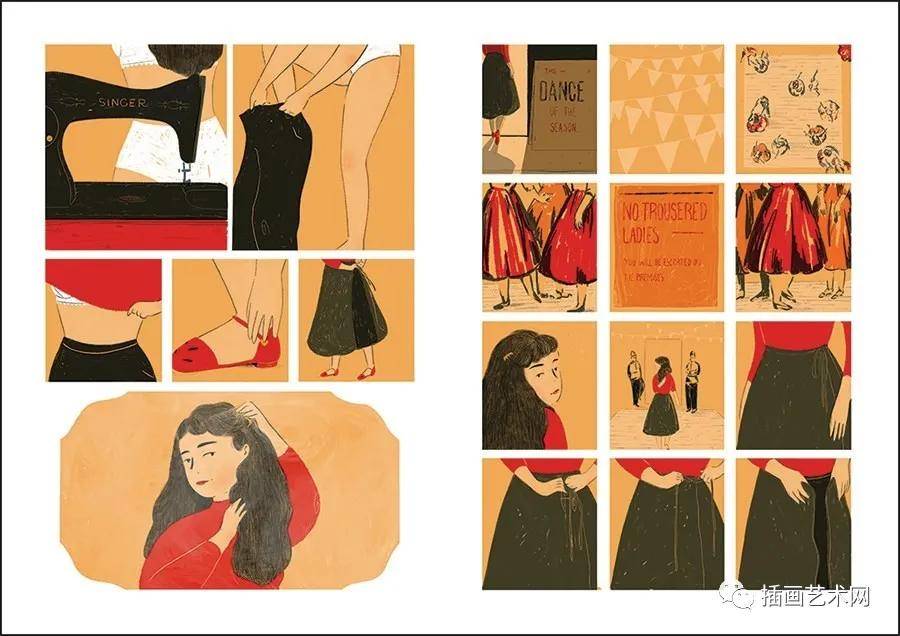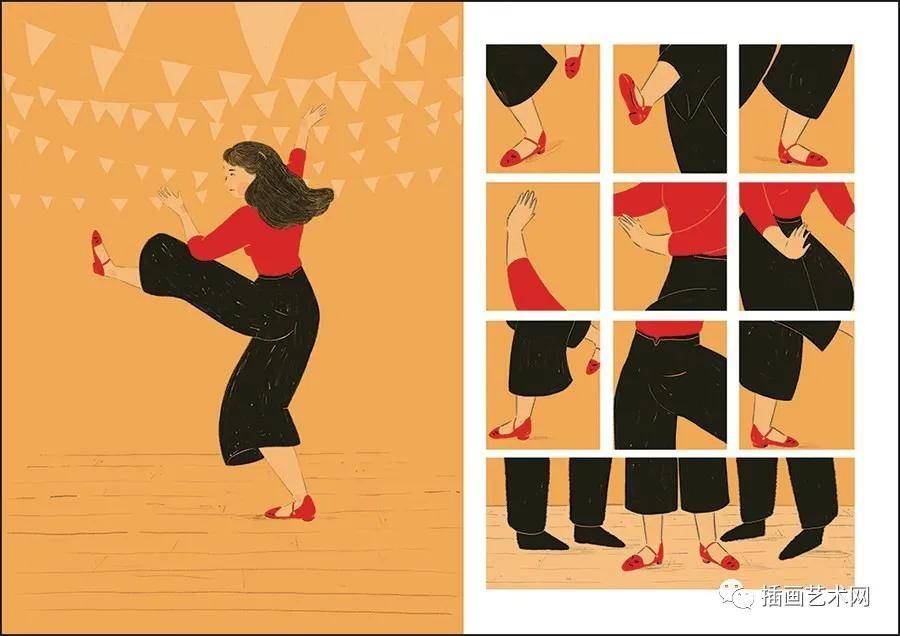 Grace Lanksbury, illustrator
Joel Lardner, instructor
Arts University Bournemouth, school
Seinfeld Hipsters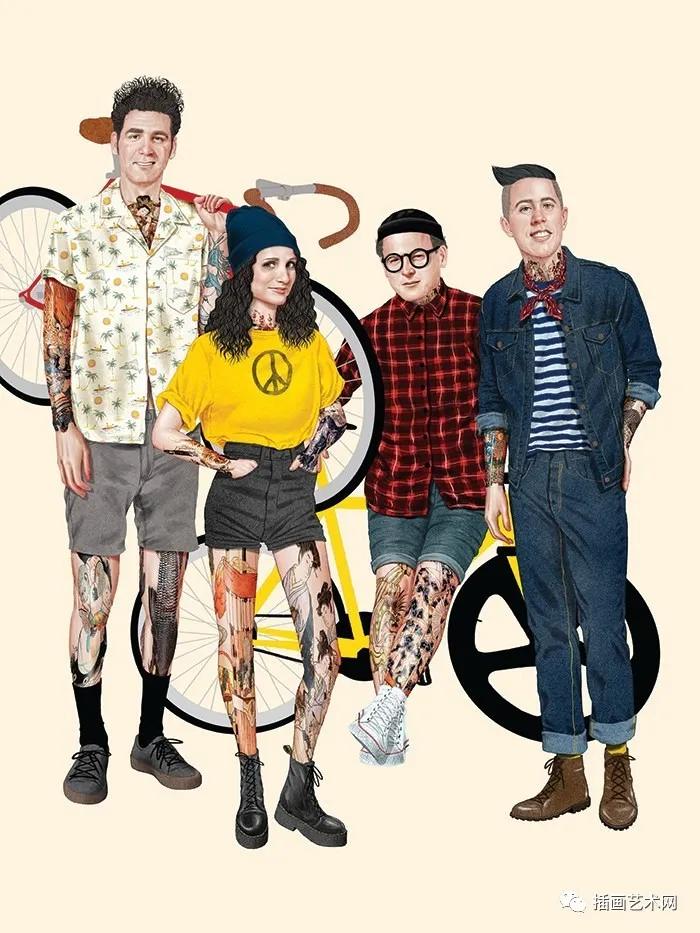 Jason Raish, illustrator
John Wilmes, art director
Spoke Art, client
#twocolorcharacter





Mark Borgions, illustrator
Perfection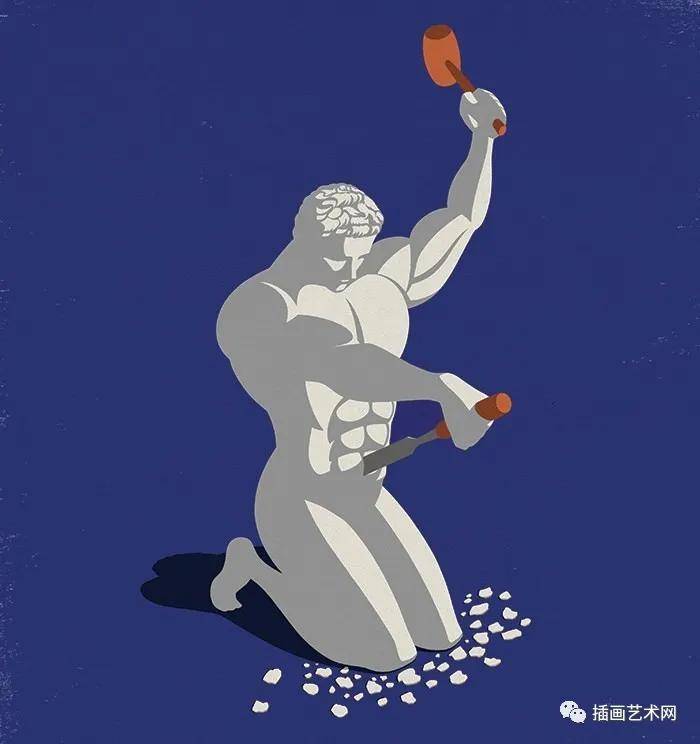 Jon Krause, illustrator
Koos Jeremiasse, art director
de Volkskrant, client
From Voice to Visibility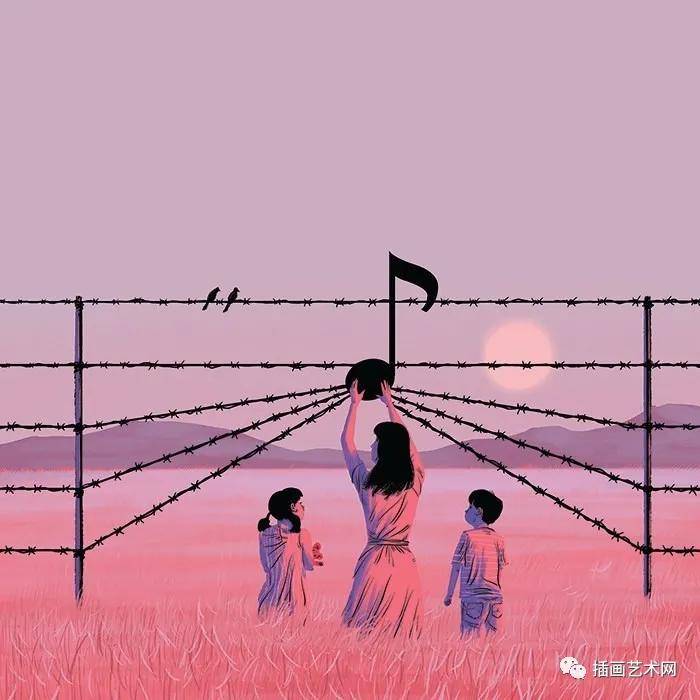 Paul Blow, illustrator
Ross Bradley, art director
University of Louisville Magazine, client
Daylight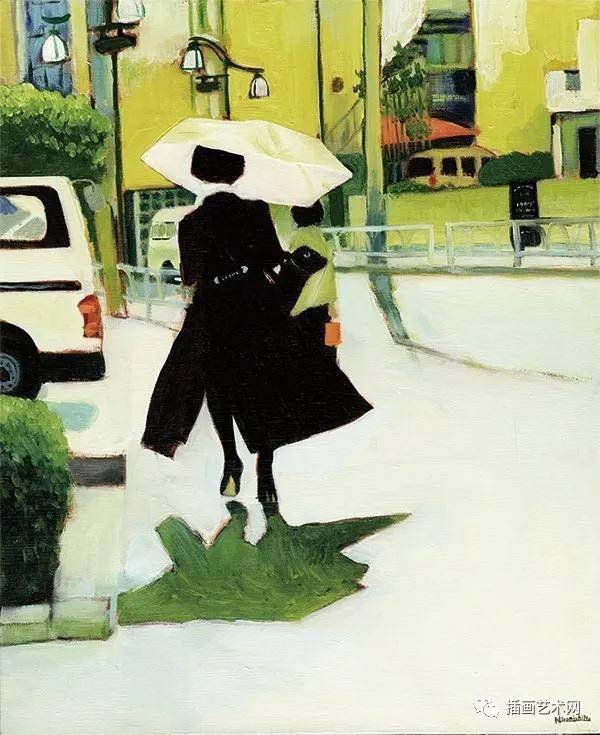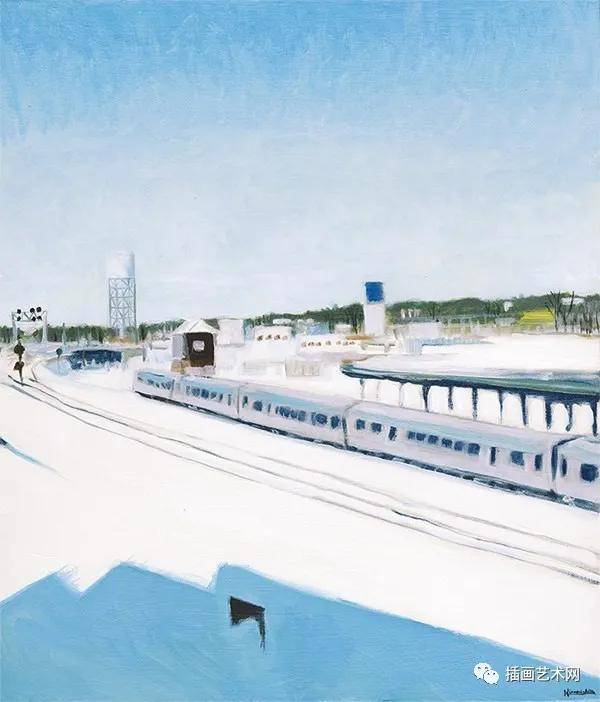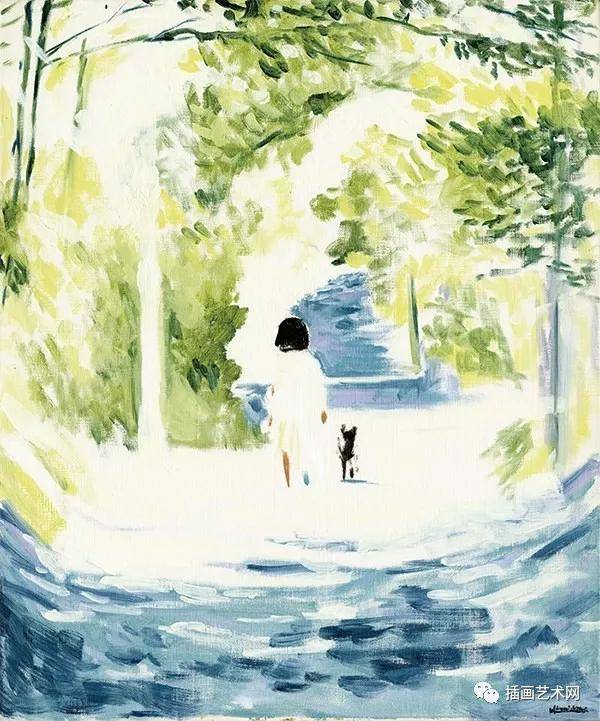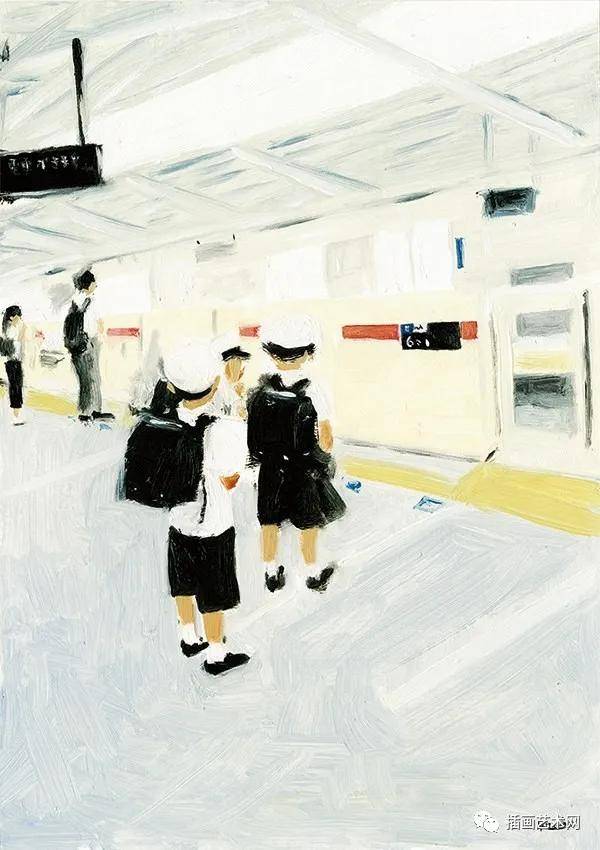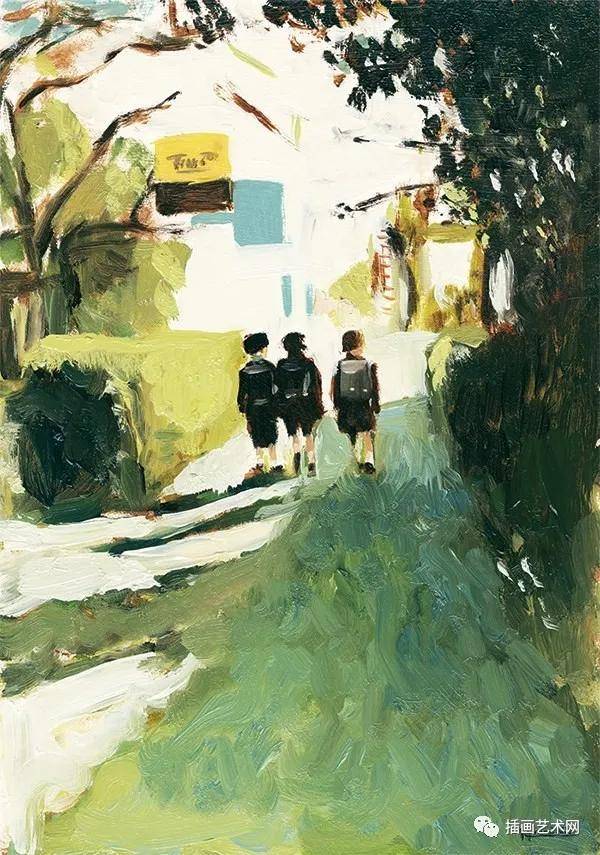 Hiromichi Ito, illustrator
Everyday Massive Brand Illustrations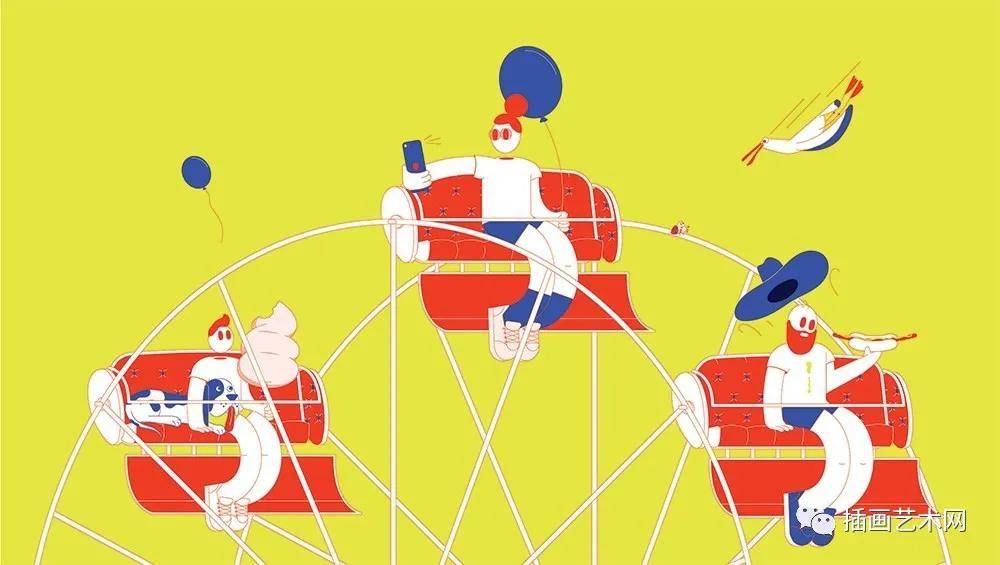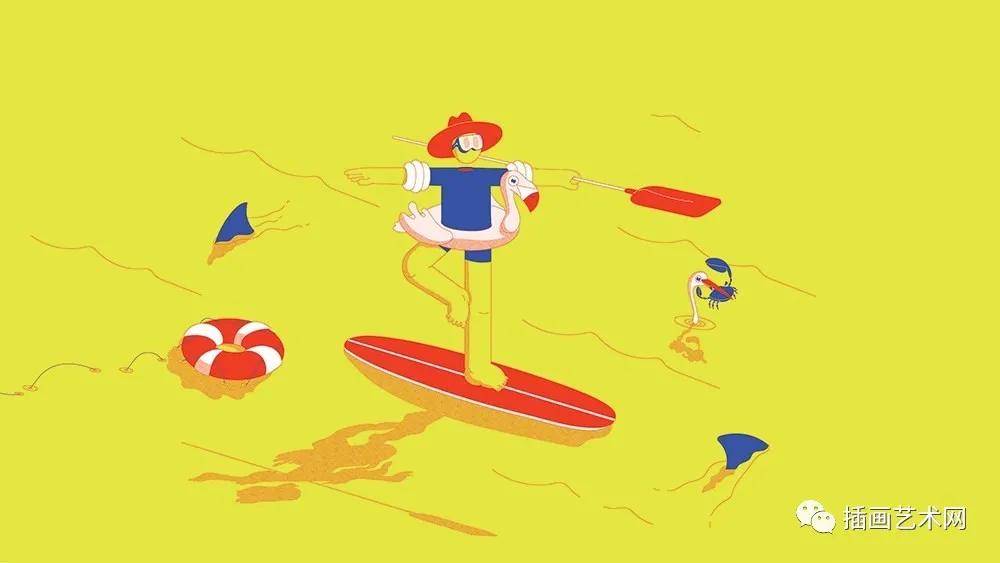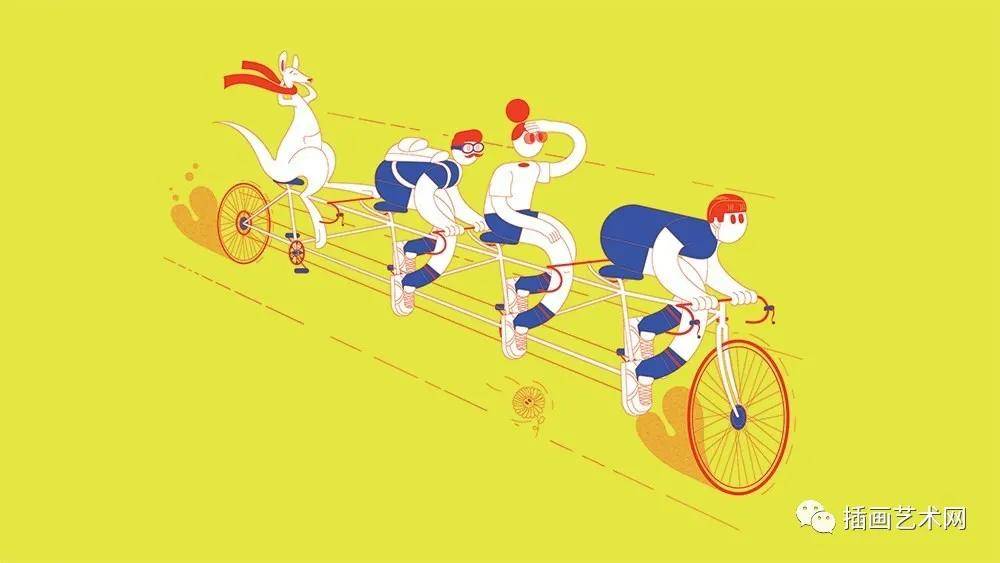 Inteus Burton, illustrator
Andrew Suggit, chief creative officer
Everyday Massive, design firm/client
The Message of Measles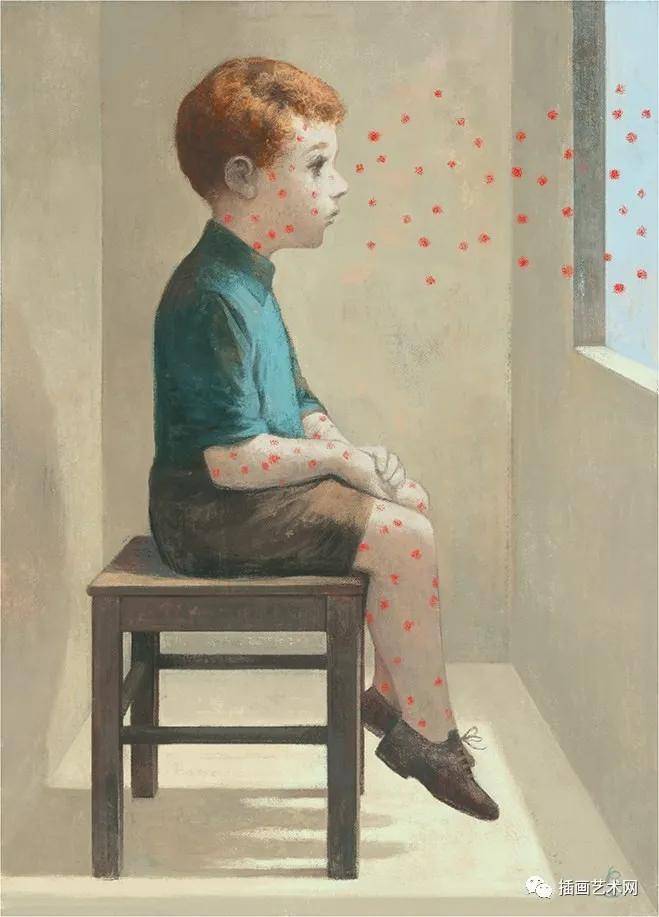 Gérard DuBois, illustrator
Chris Curry, art director
The New Yorker, client
Living with Art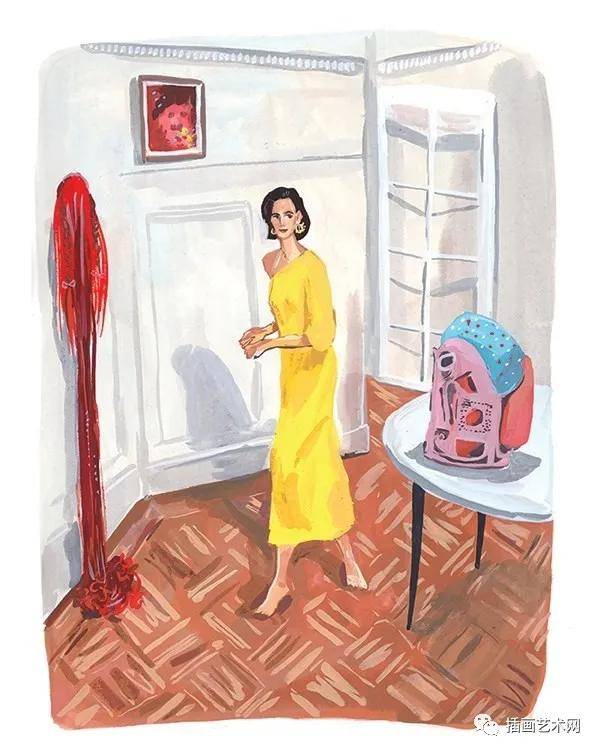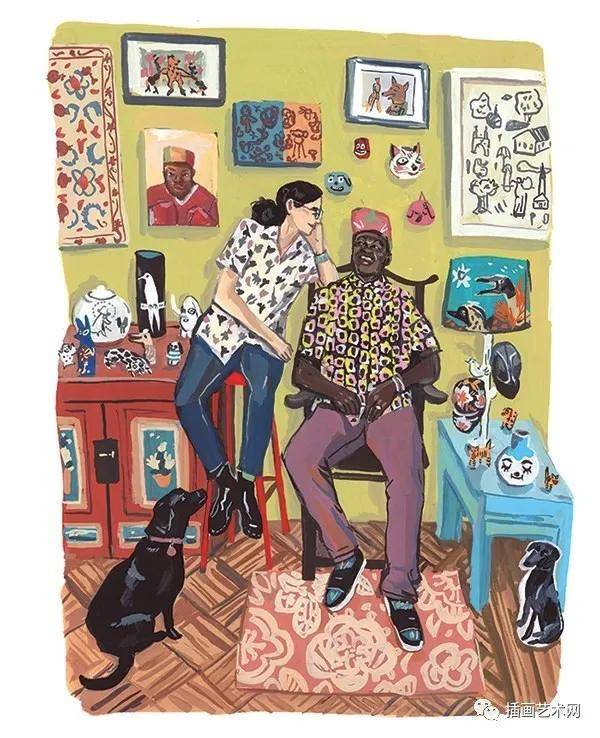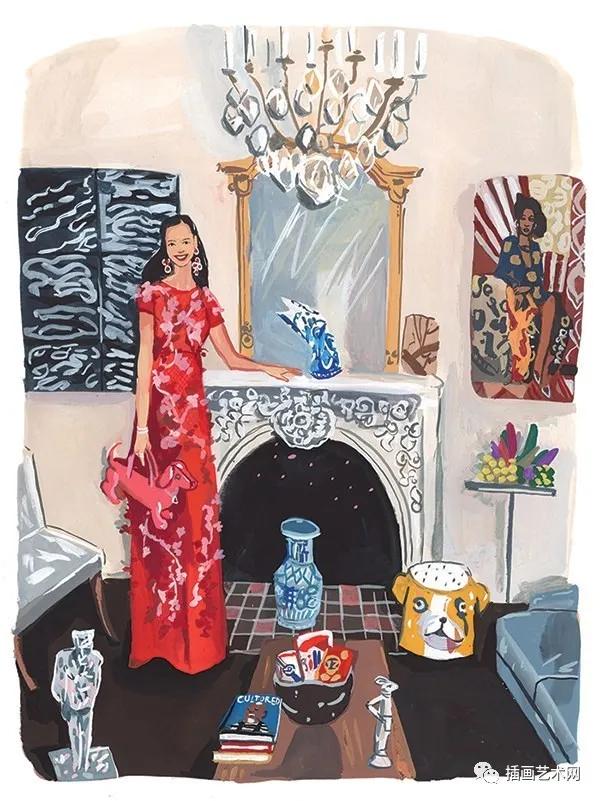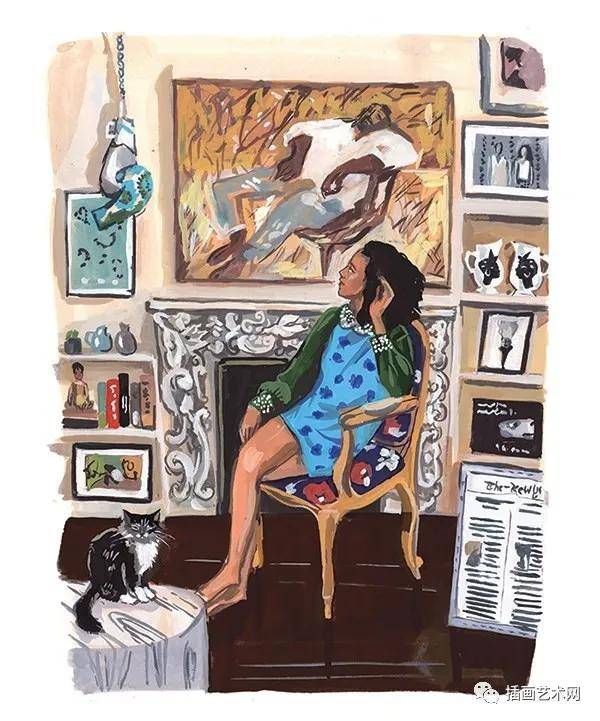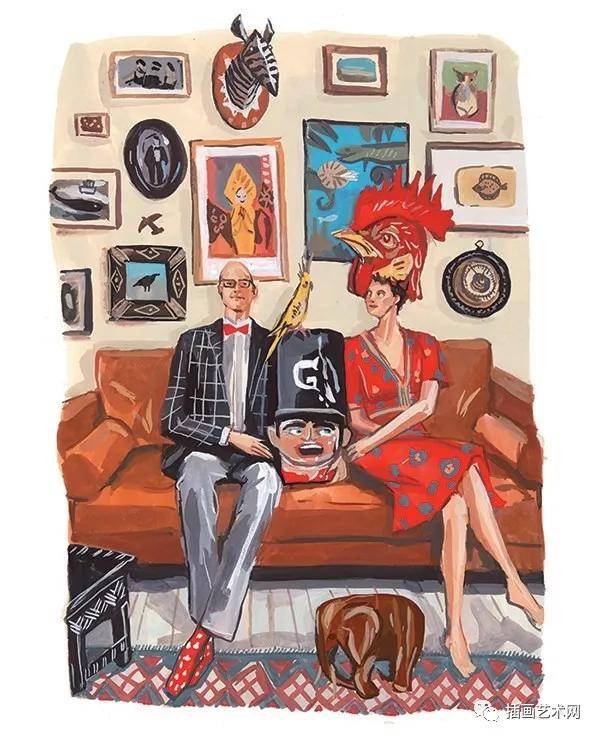 Jenny Kroik, illustrator
Michael Agger/Genevieve Bormes, editors
Françoise Mouly, art editor
The New Yorker, client
#MeToo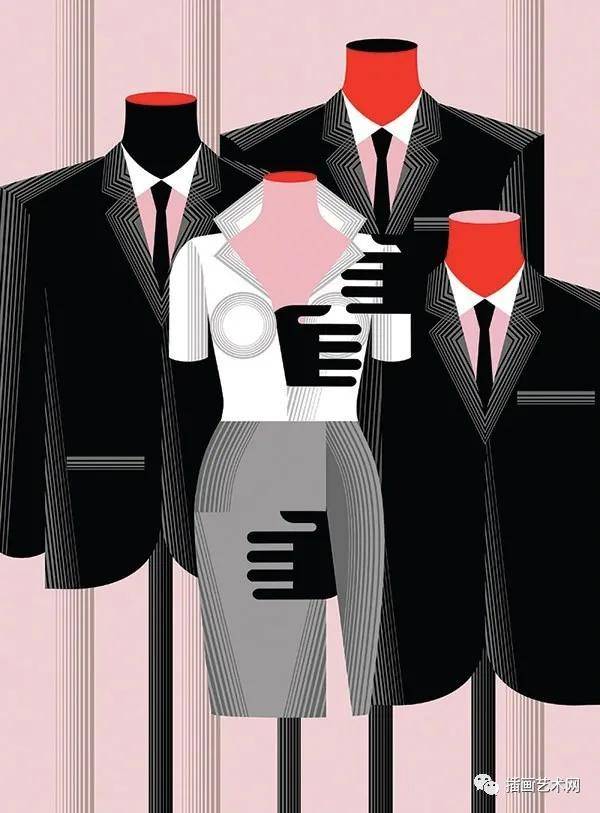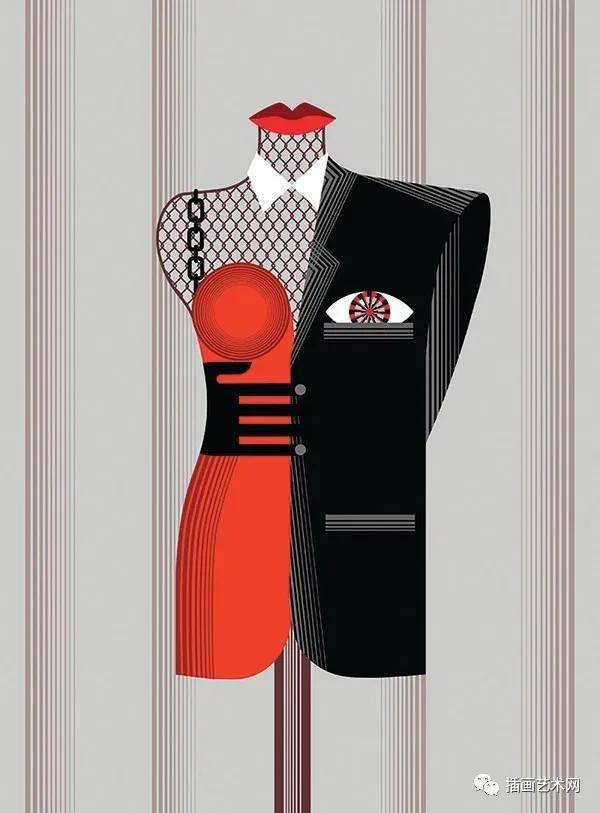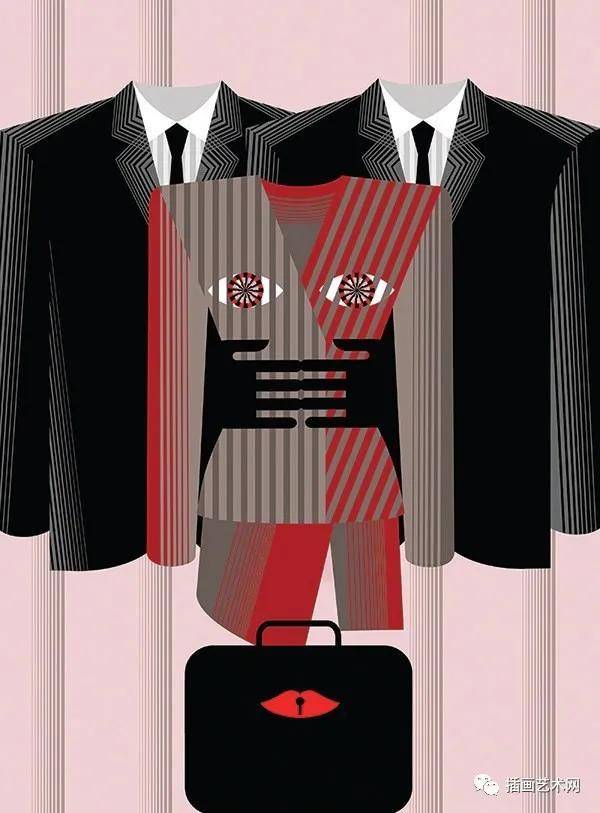 Anna Balbusso/Elena Balbusso, illustrators
Gary Cochran, art director
Rosie Blau, editor
The Economist, client
When We Blast Our Dead Loved Ones To Space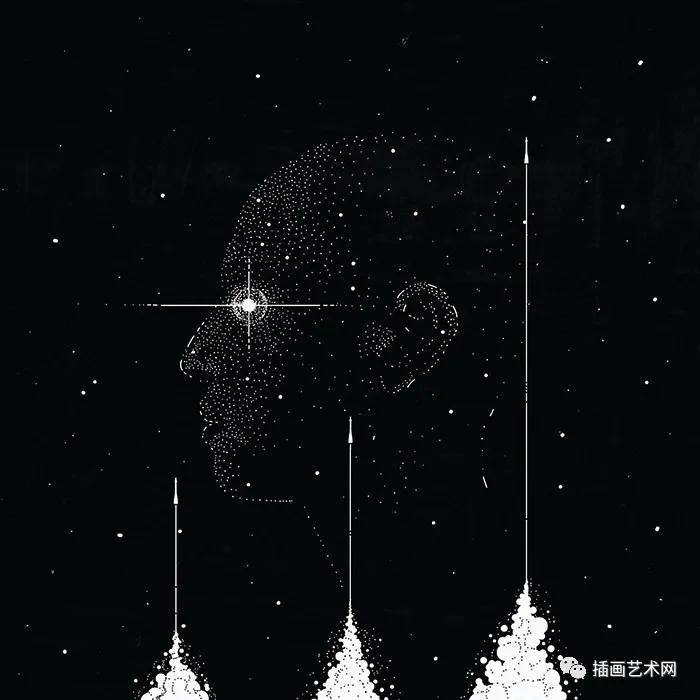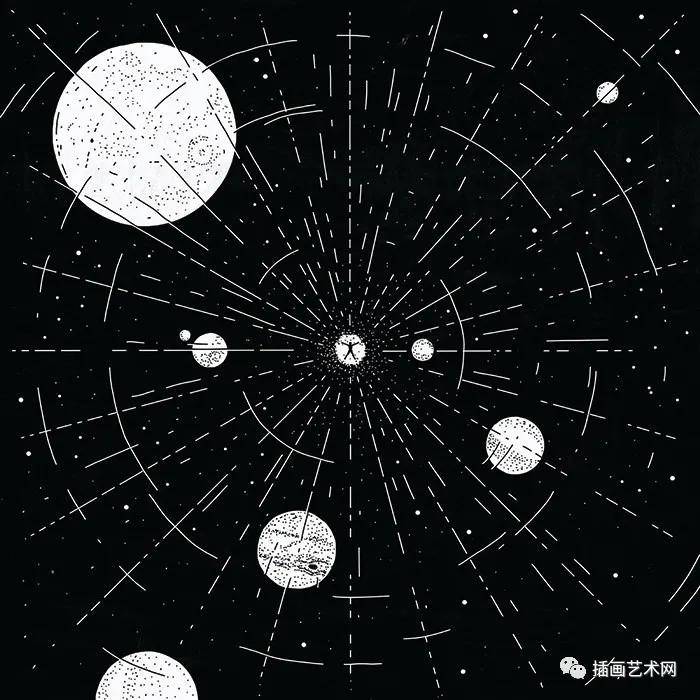 Tristan Dubin, illustrator
Eric Collins/Joey Ellis, art directors
Supercluster, design firm/client
I Am Not Here For Your Amusement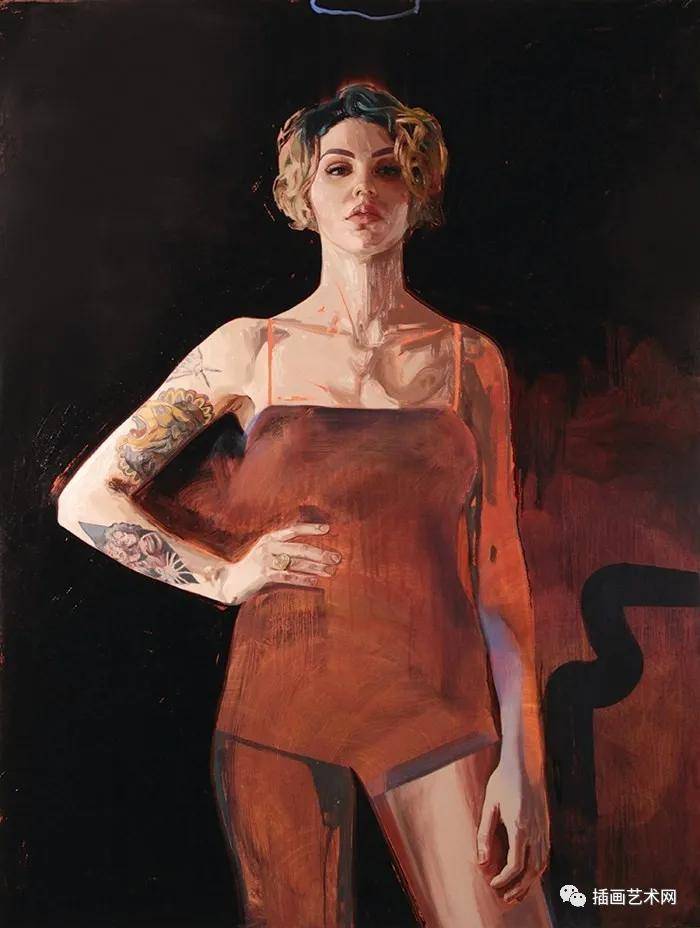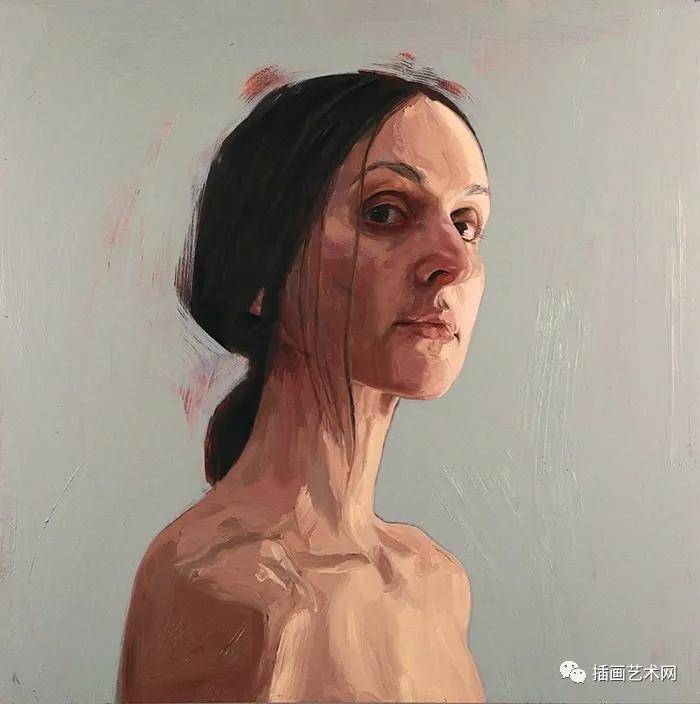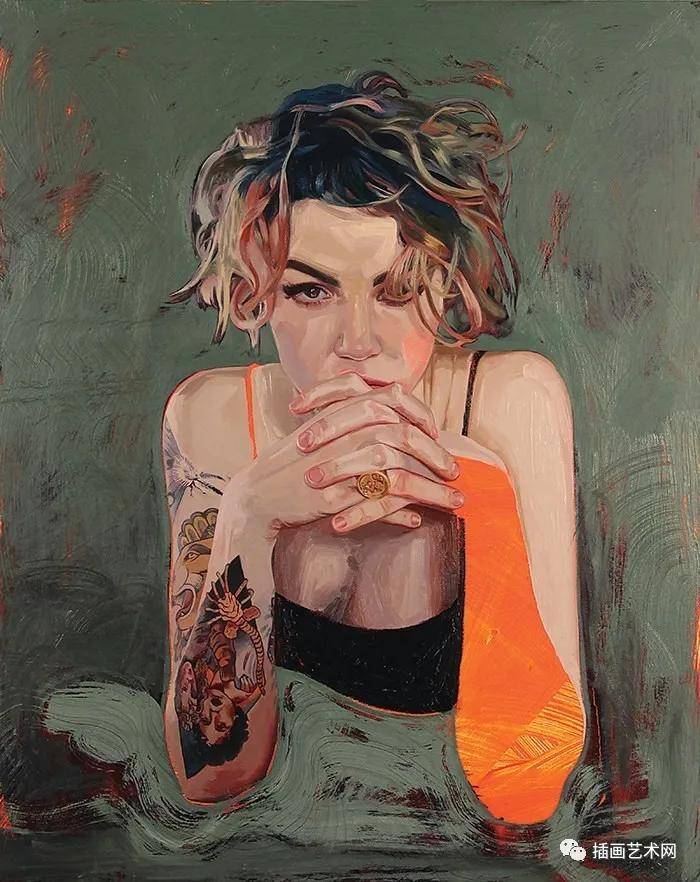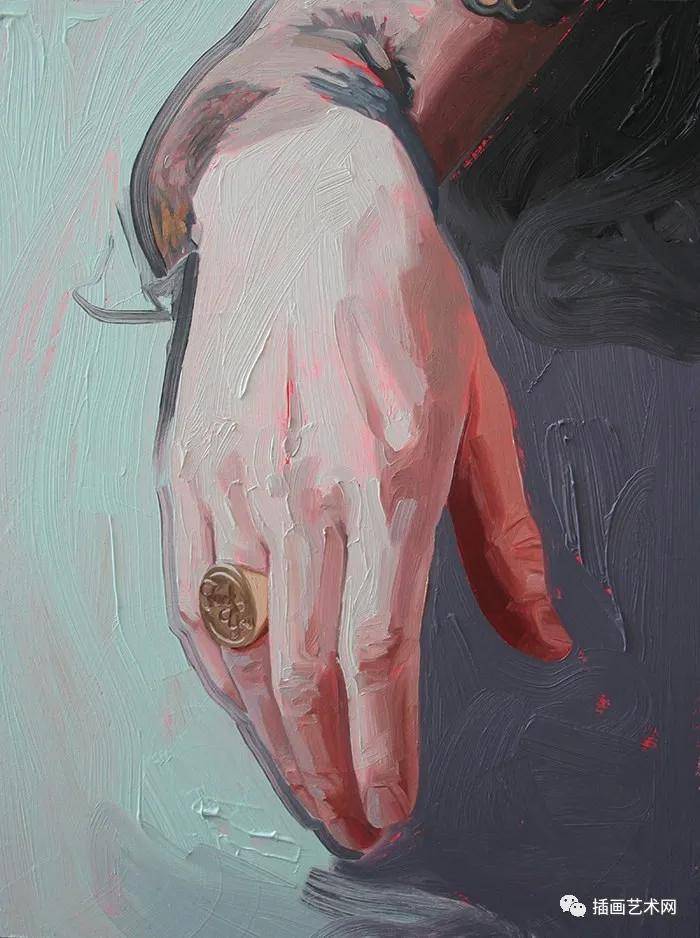 Karen Klassen, illustrator
The Future of Capitalism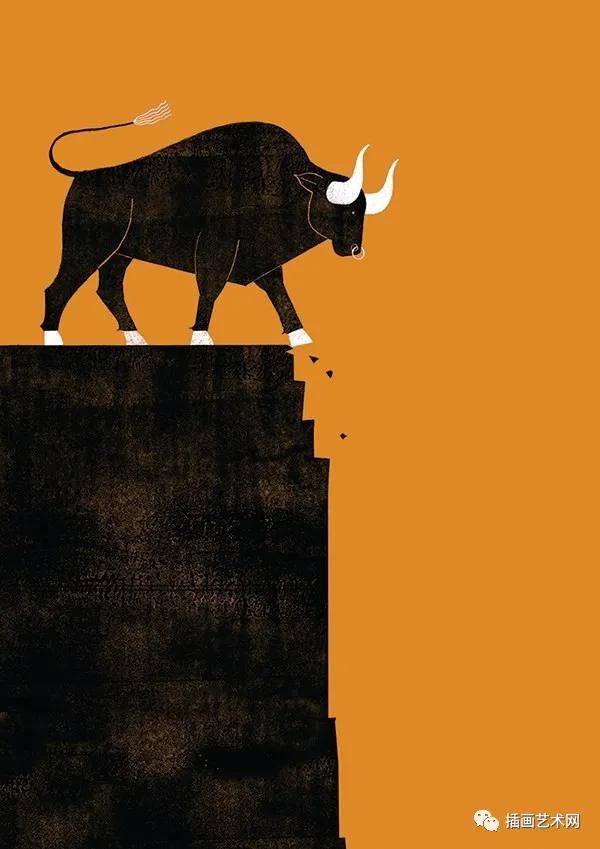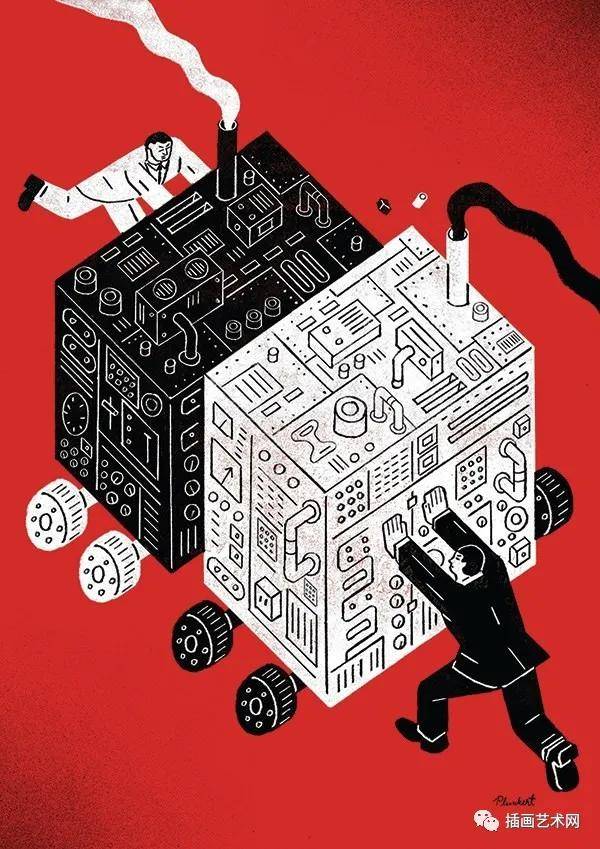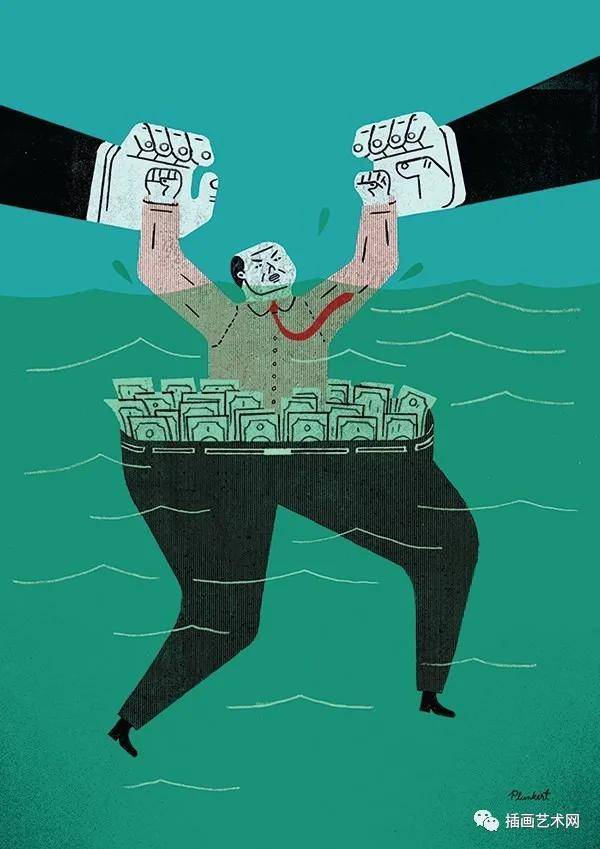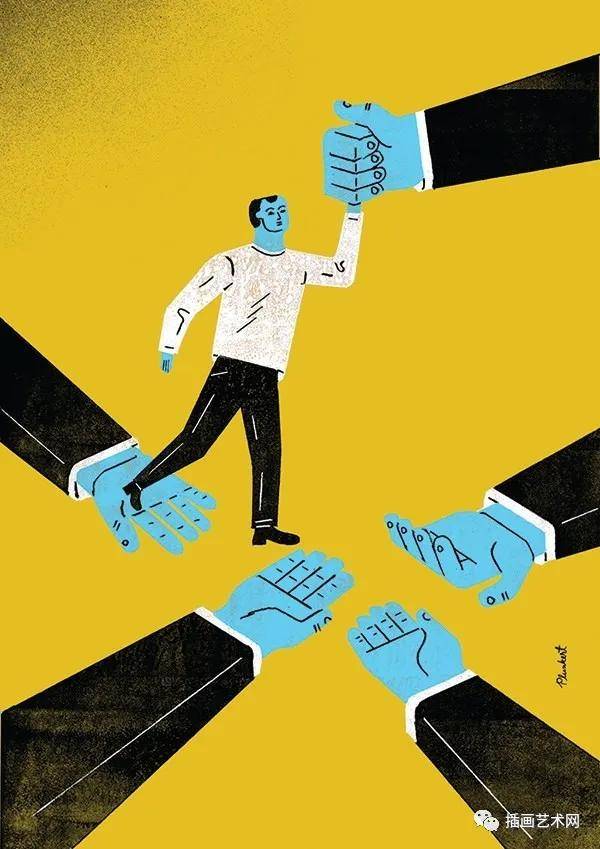 David Plunkert, illustrator
Richard Baker, art director
Foreign Affairs, client
Parc for Kids: Adventure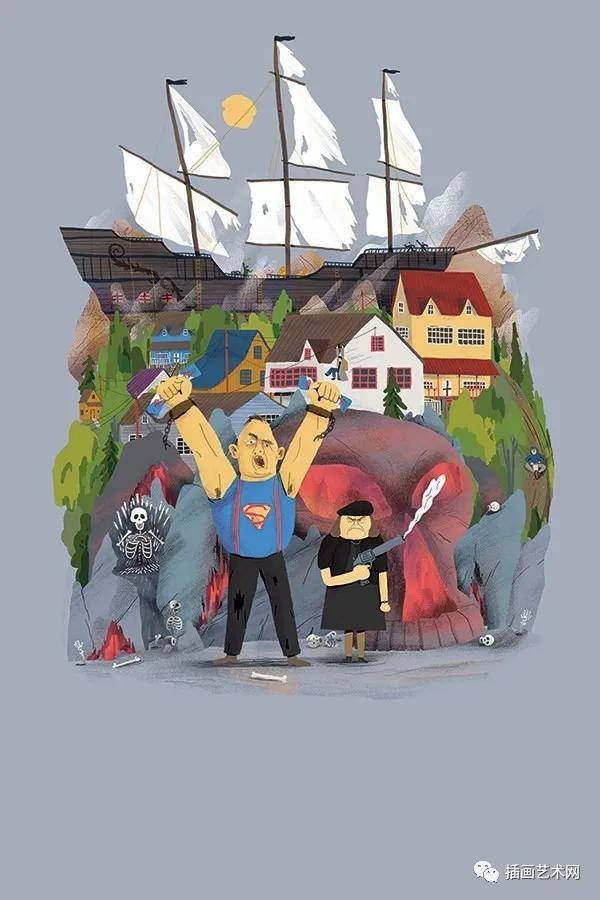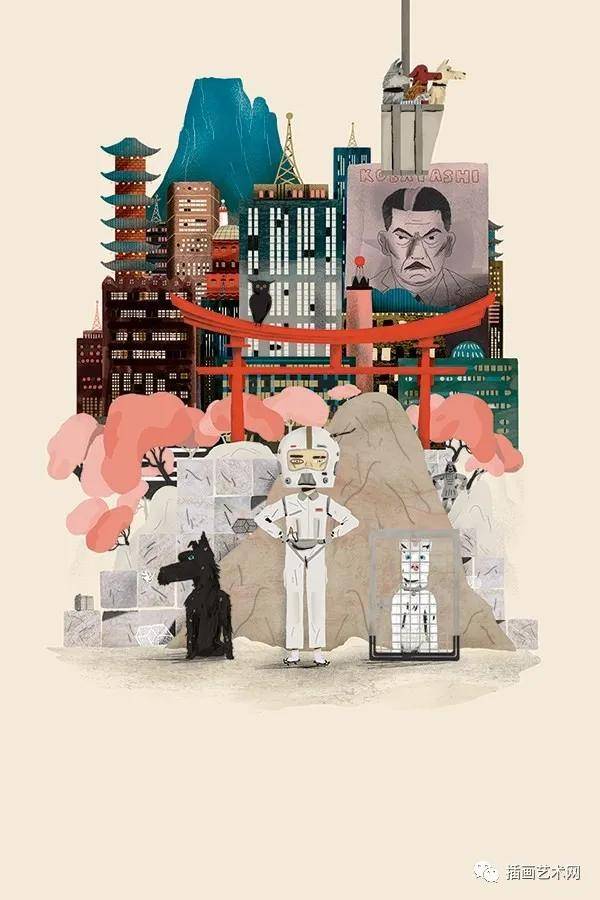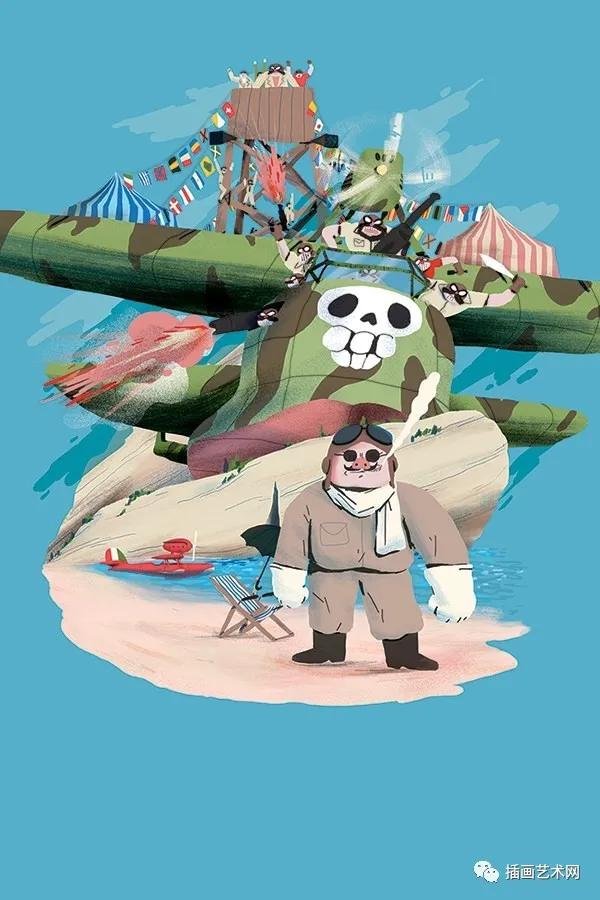 Massimiliano di Lauro, illustrator
Martin Dupuis, art director
Les Évadés, ad agency
Cinéma du Parc, client
The Unknown Book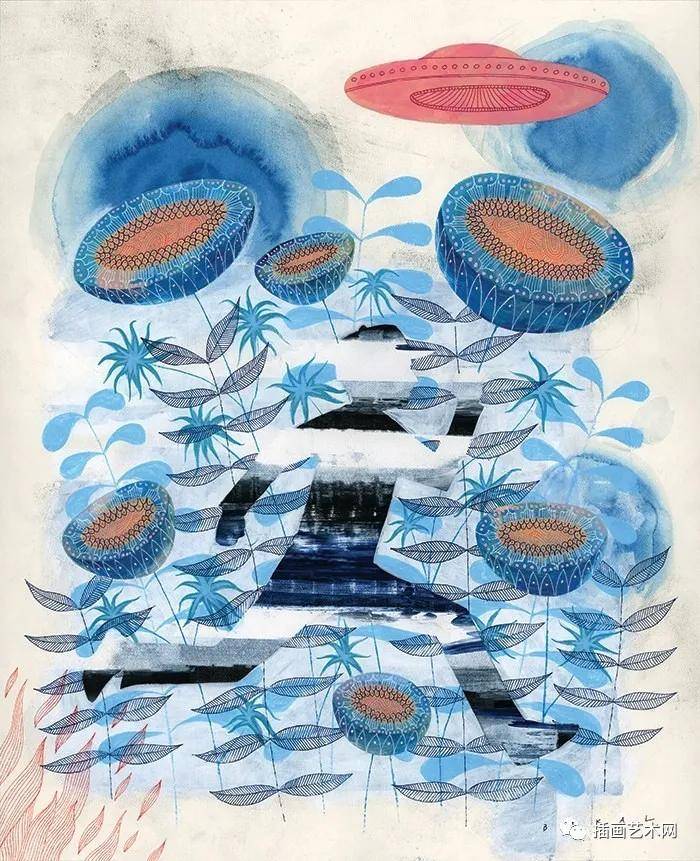 Scott Bakal, illustrator
Irene Gallo, art director
Tor.com, client
Outsourcing
Armando Veve, illustrator
SooJin Buzelli, art director
Chief Investment Officer, client
By Her Side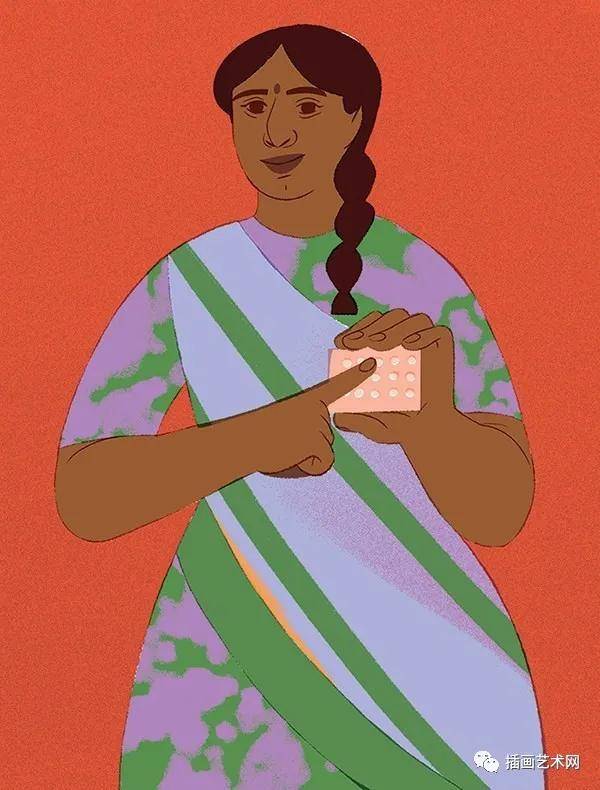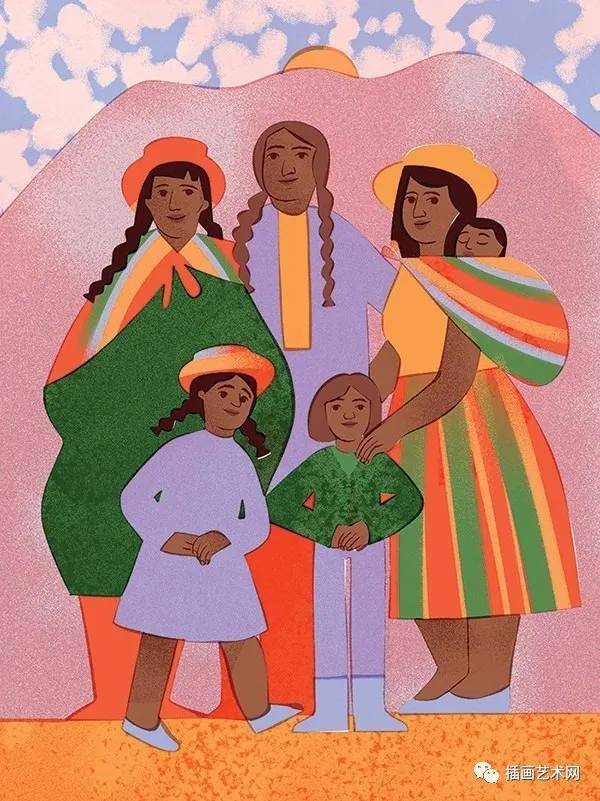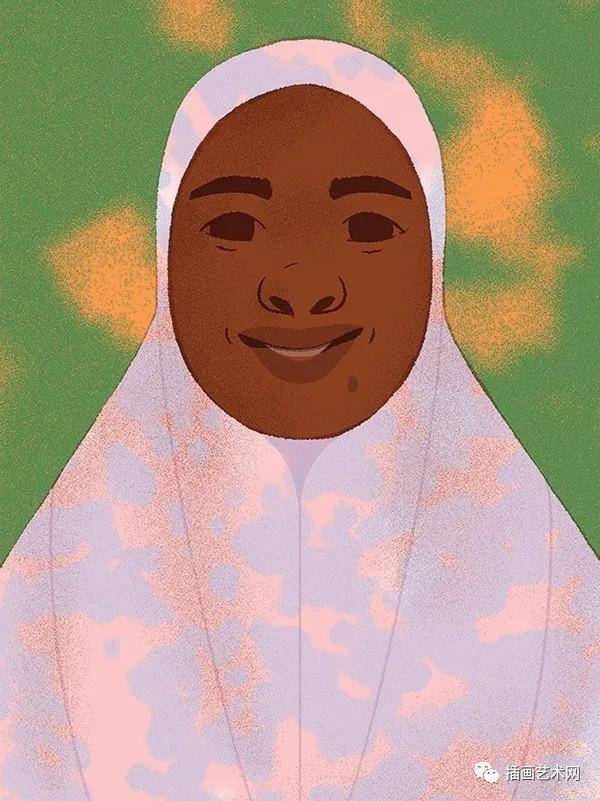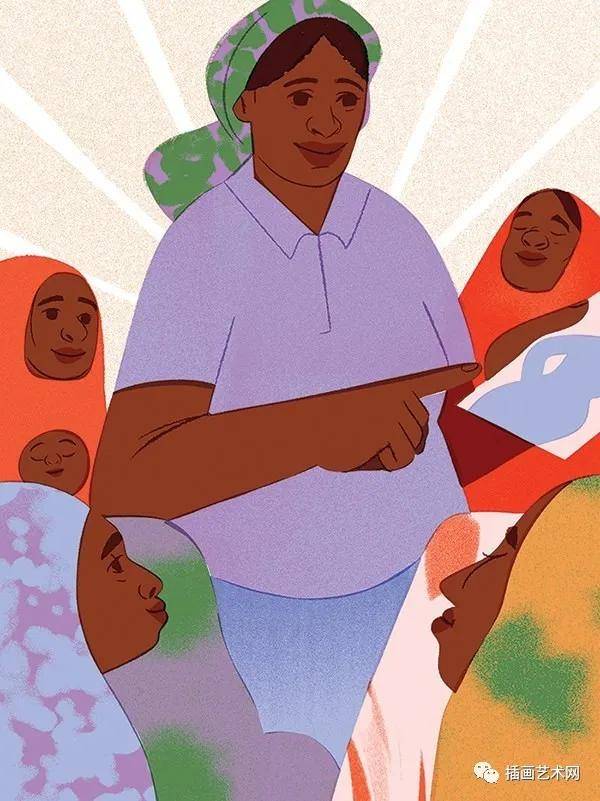 Eugenia Mello, illustrator
Elyse Kelly/Kelly Ramundo, art directors
Pathfinder International, client
Memories of the Spanish River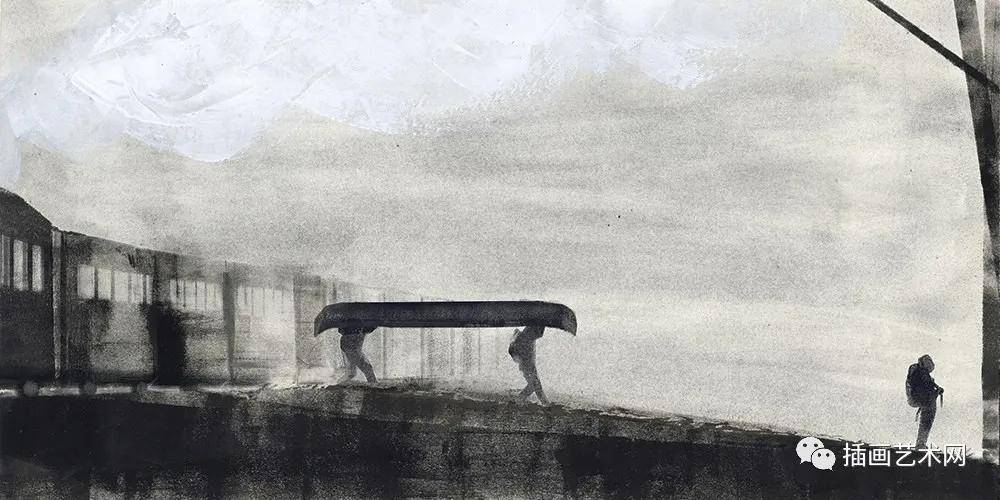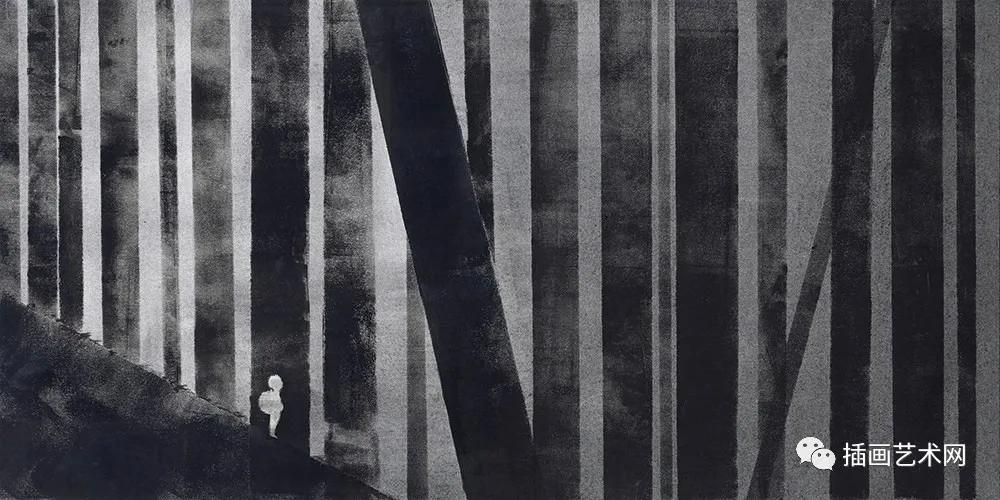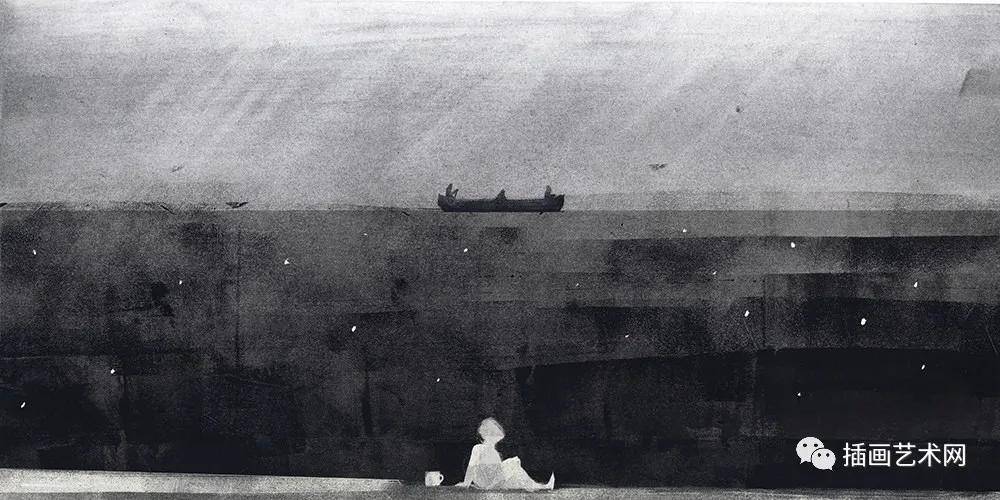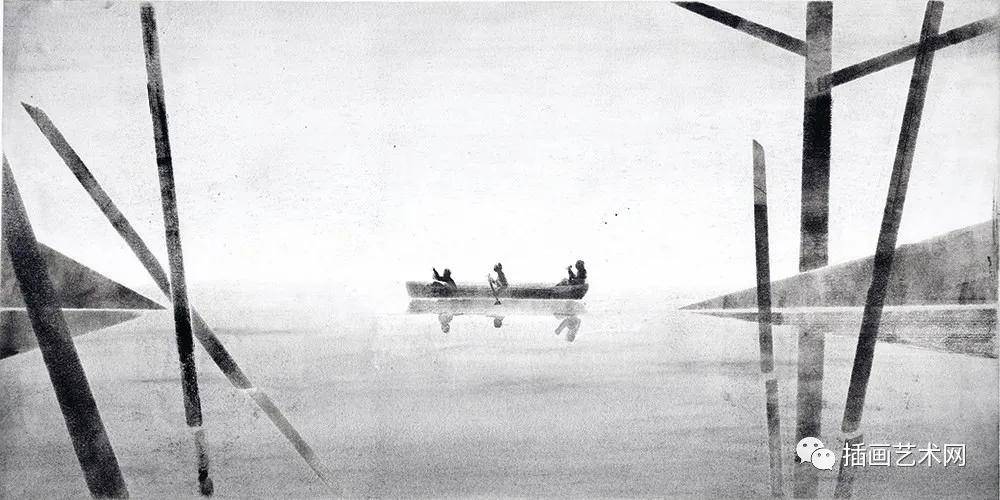 Lochlan Donald, illustrator
Clemente Botelho, instructor
Sheridan College, school
The Good Hawk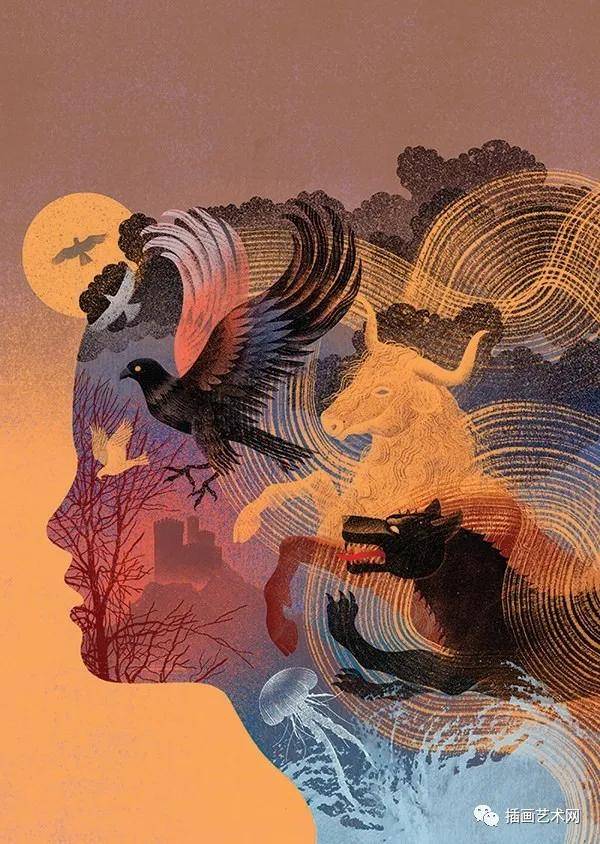 Anna Balbusso/Elena Balbusso, illustrators
Maria Middleton, art director
Walker Books US, publisher/client
One Year in the Musashino City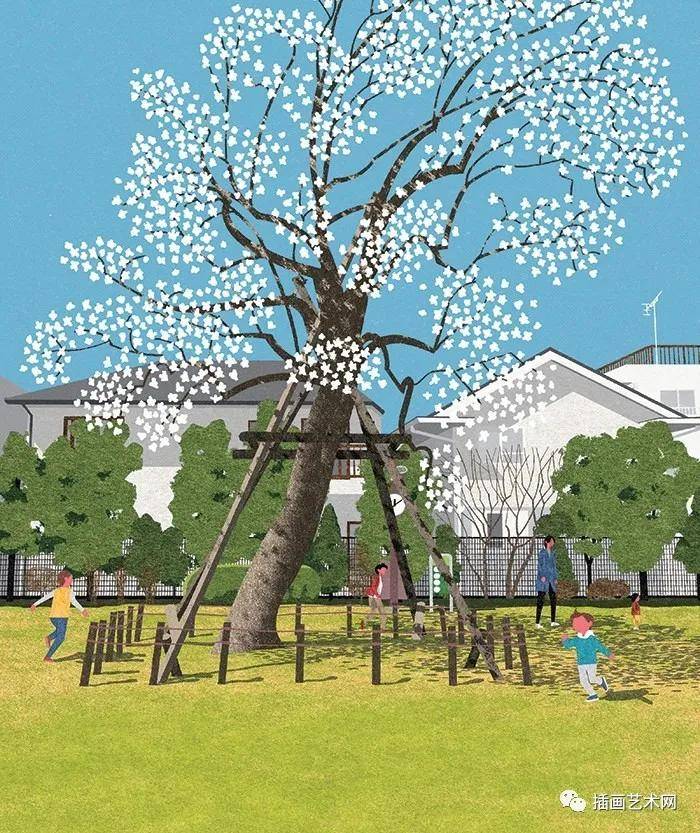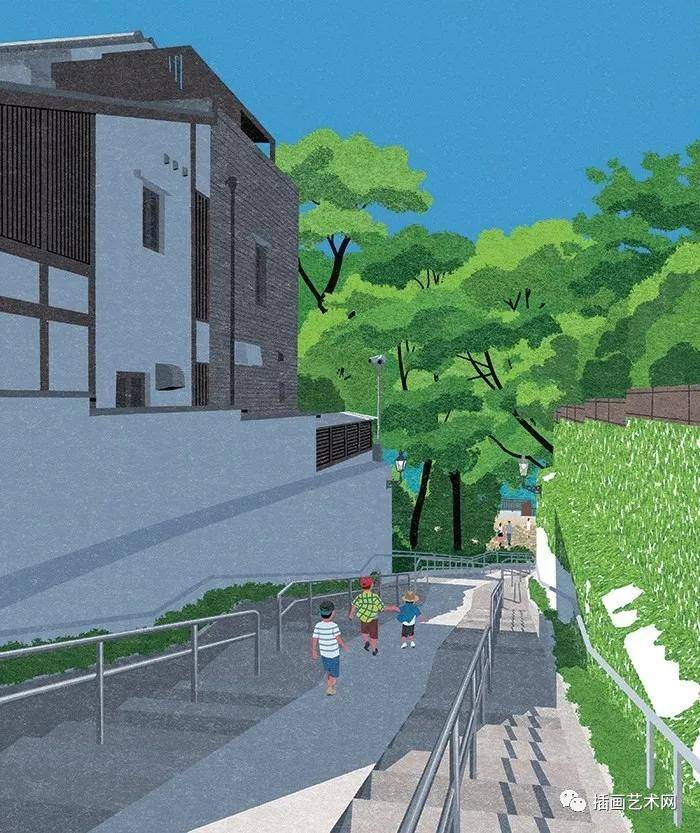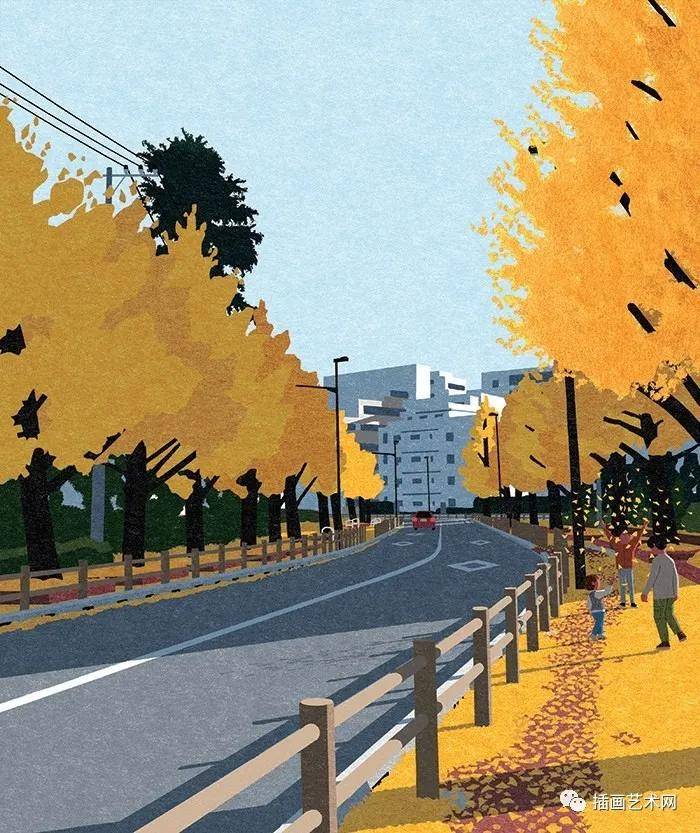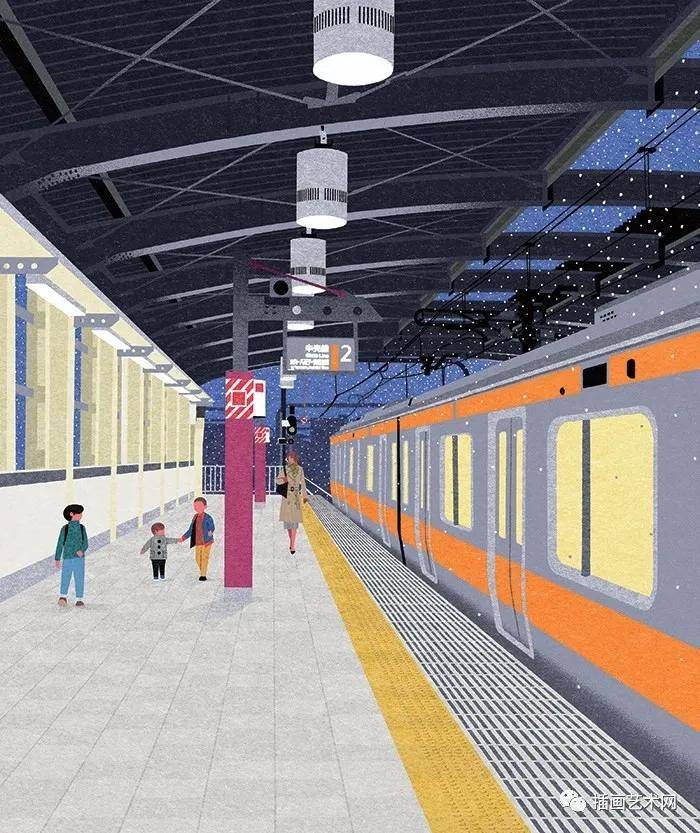 Ryo Takemasa, illustrator
Bunkakobo, ad agency
Musashino City, client
Johnnie Walker Limited Edition City Series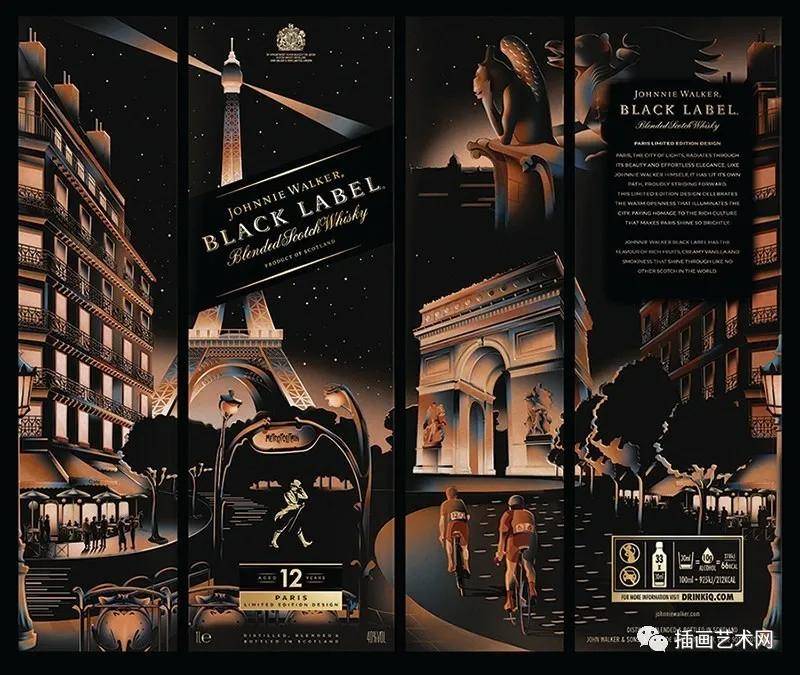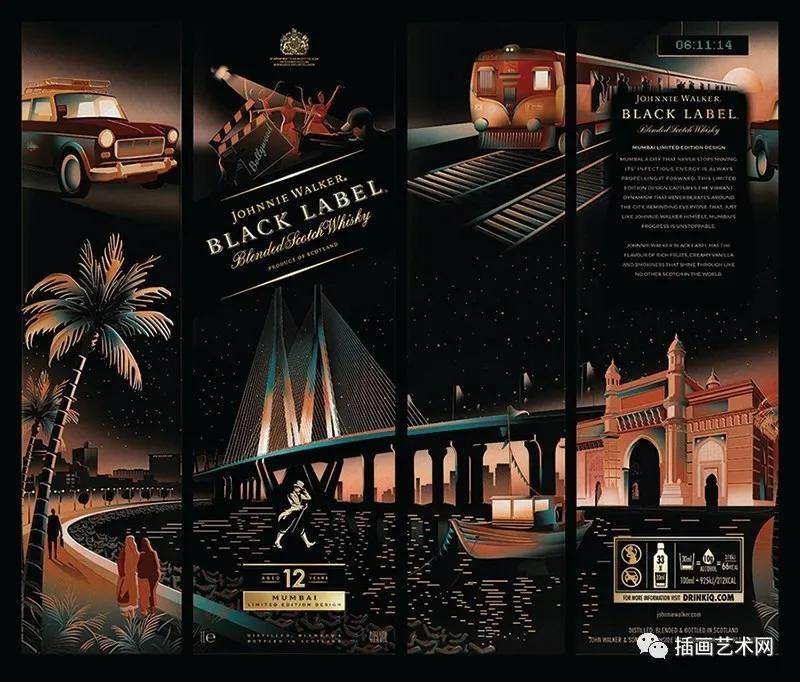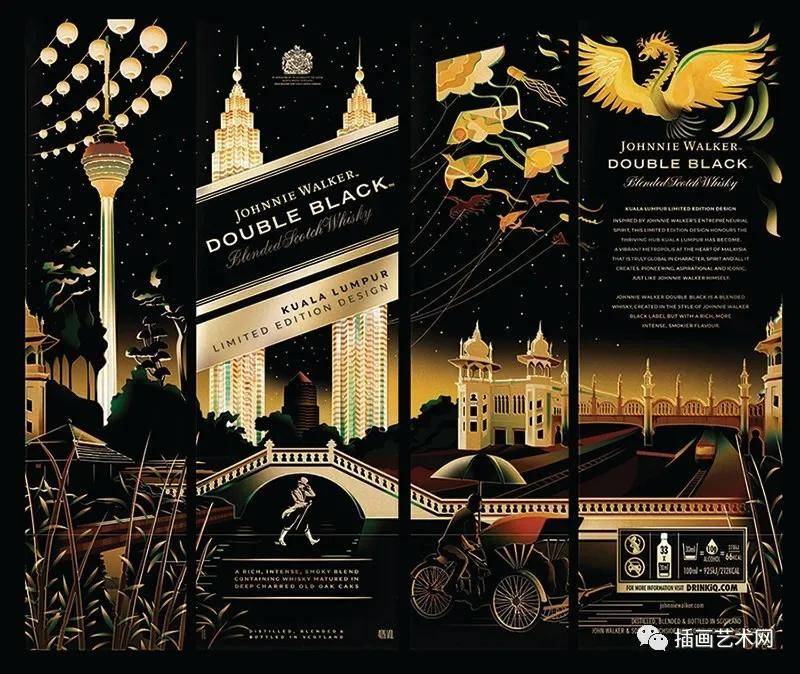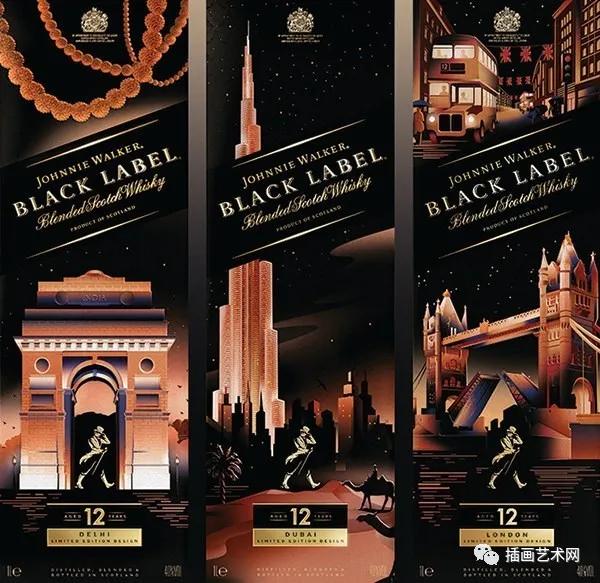 Matt Murphy, illustrator
Toby Atkins, art director
Bloom, ad agency
Diageo, client
Start Embracing Nature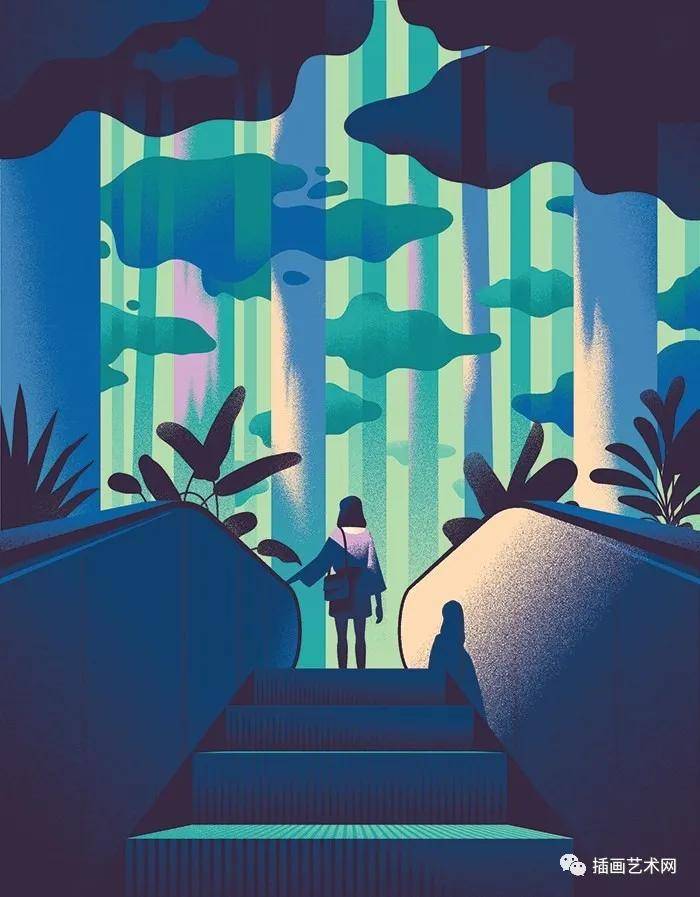 Michele Marconi, illustrator
Ryan Wills, art director
New Scientist, client
Anne Frank Diary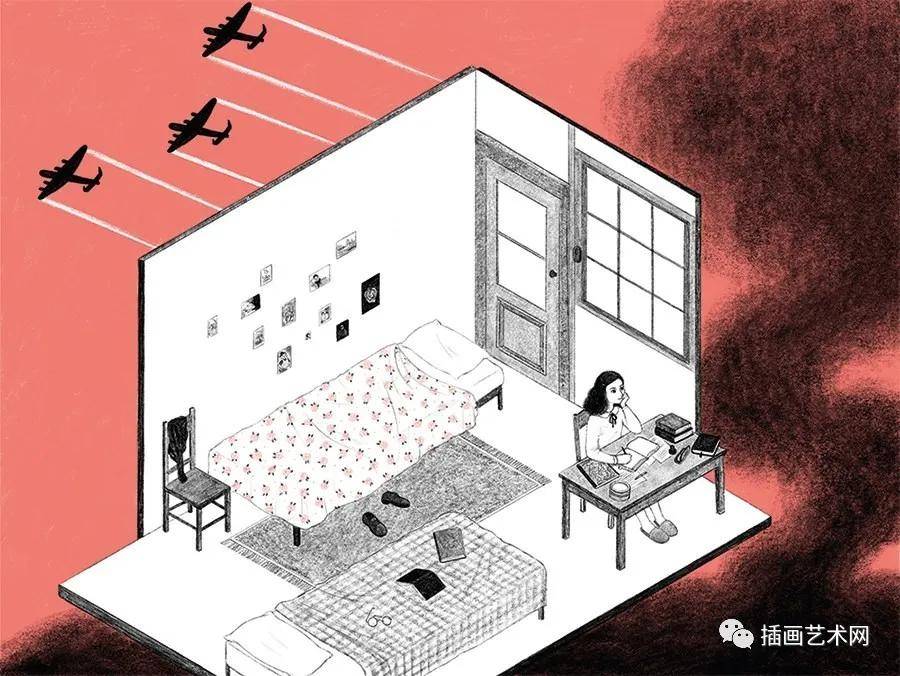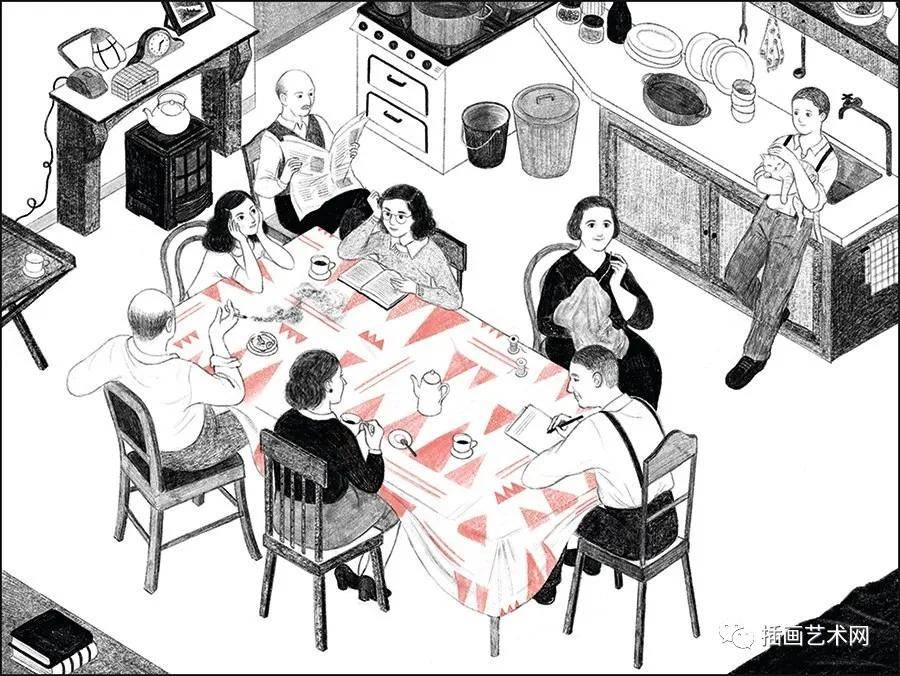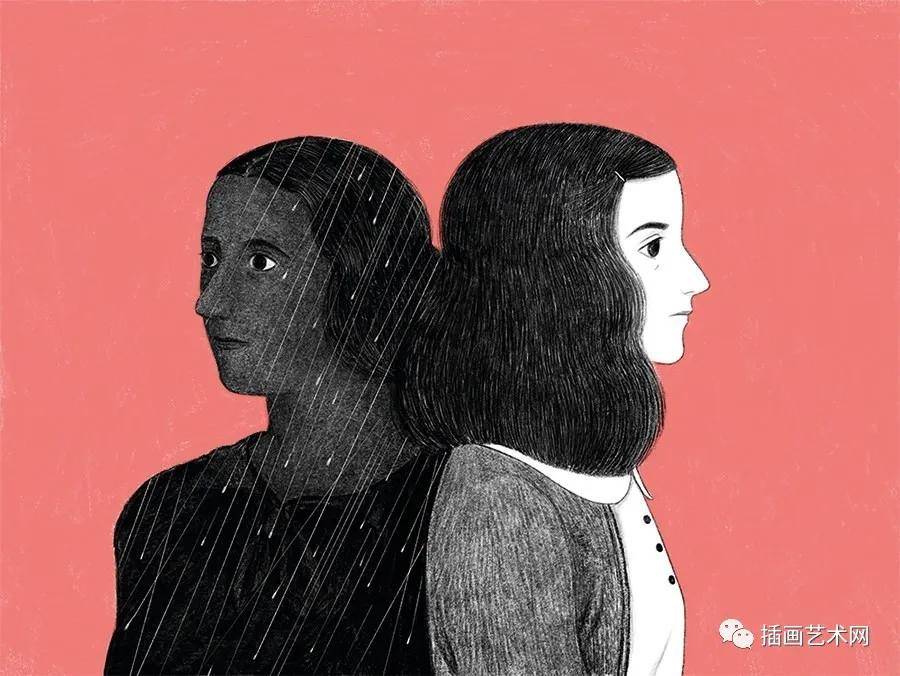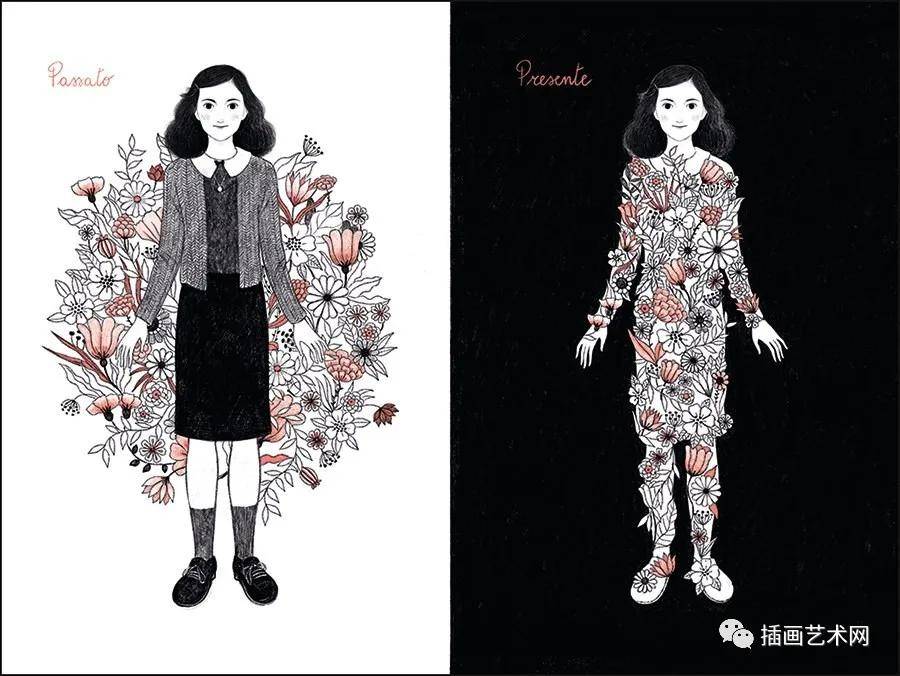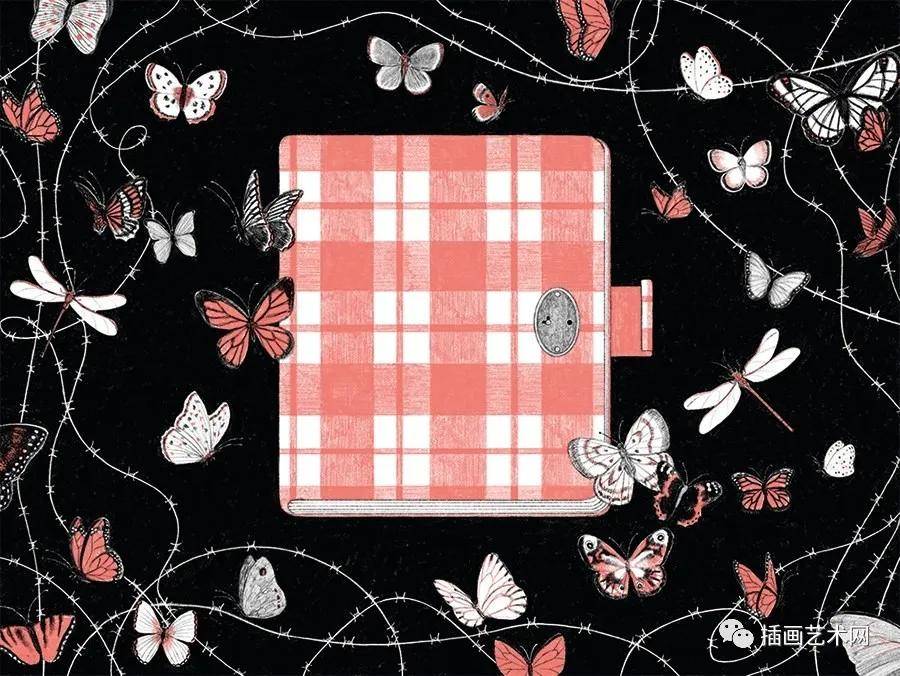 Giulia Tomai, illustrator
Fernando Ambrosi, art director
Stefano Moro, designer
Mondadori, client
Home Sweet Home (Bienvenue Chez Moi)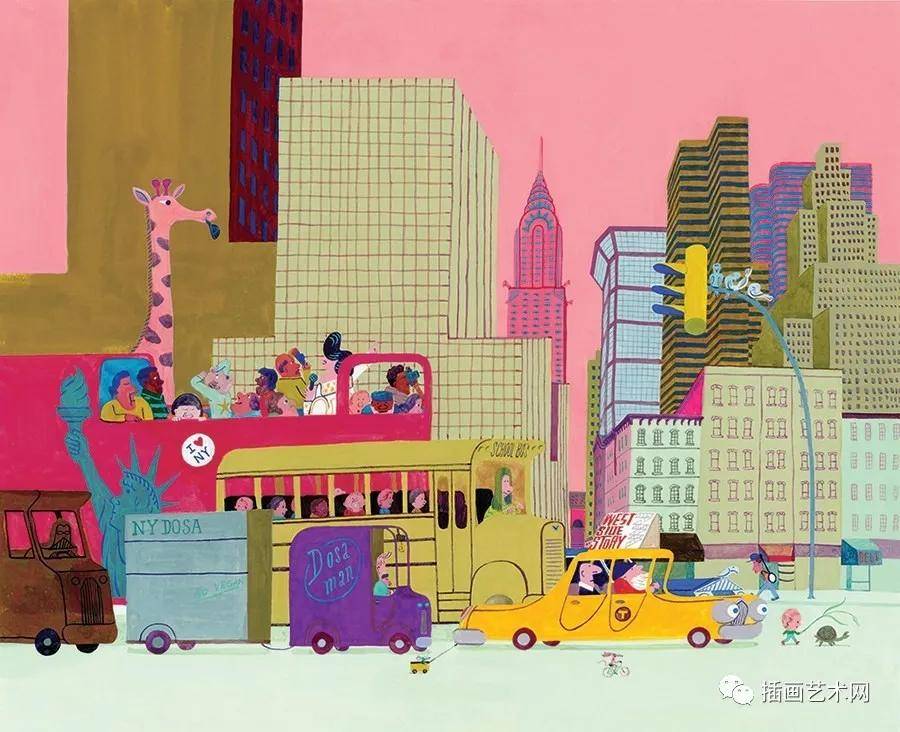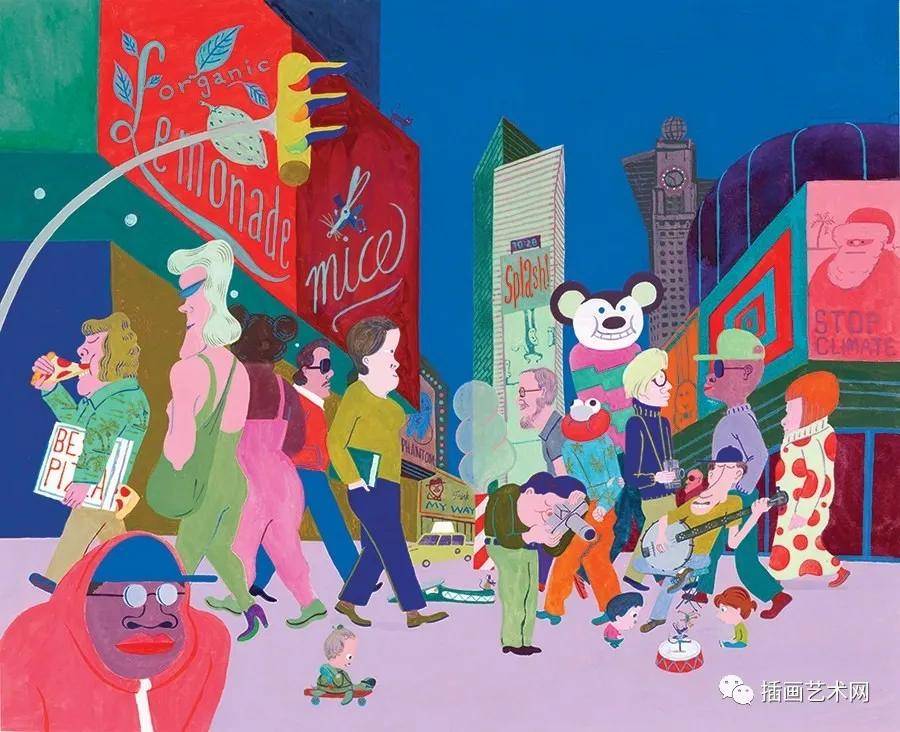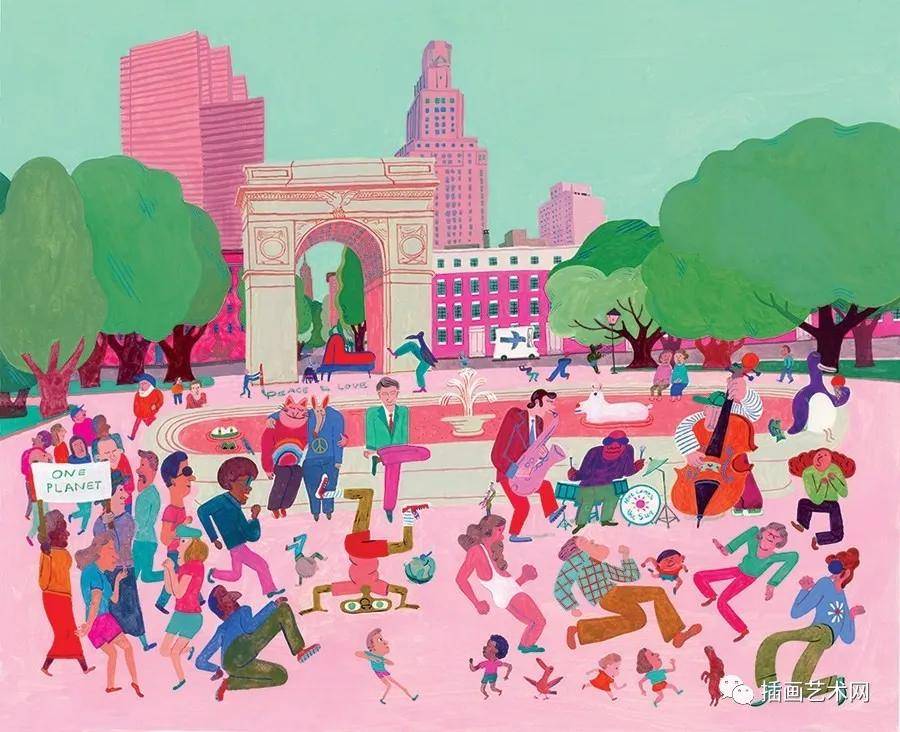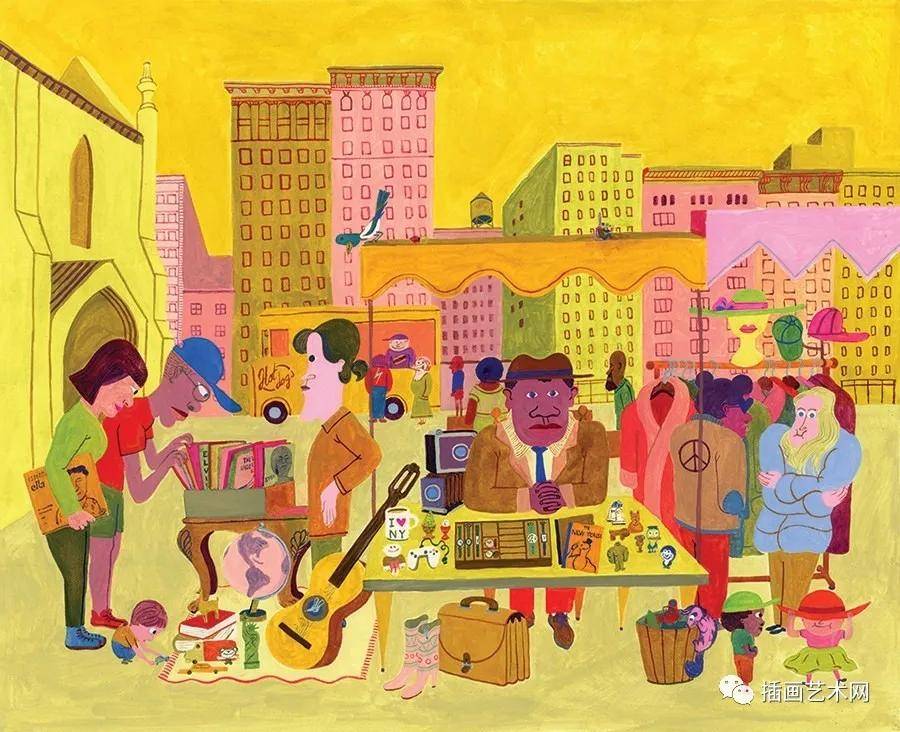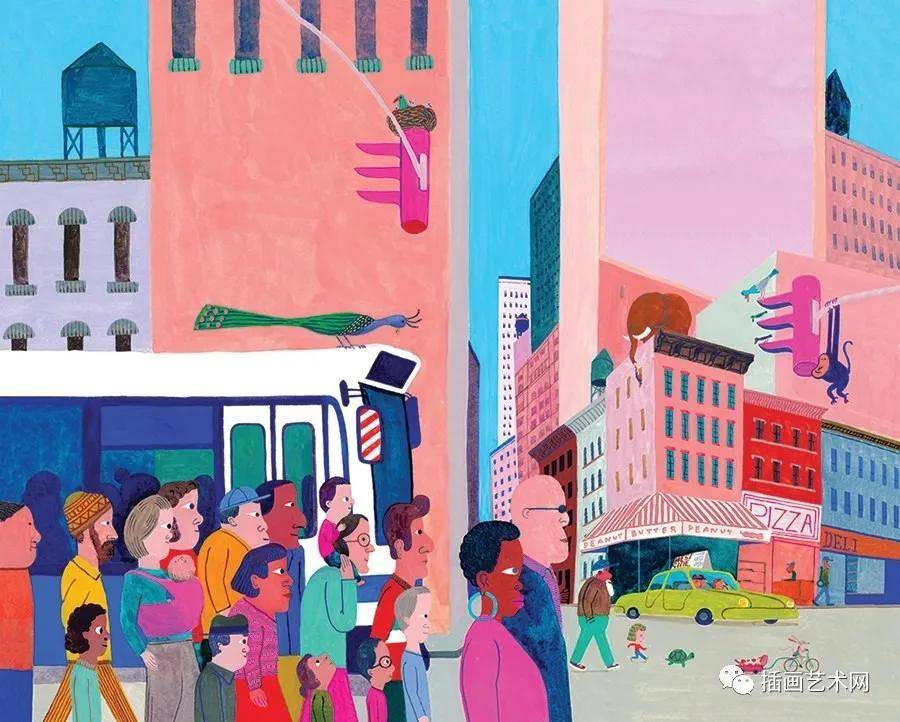 Miguel Pang Ly, illustrator
Guillaume Griffon, art director
Miguel Tanco, writer
Debbie Bibo Agency, ad agency
L'Agrume, client
Good Houseplanting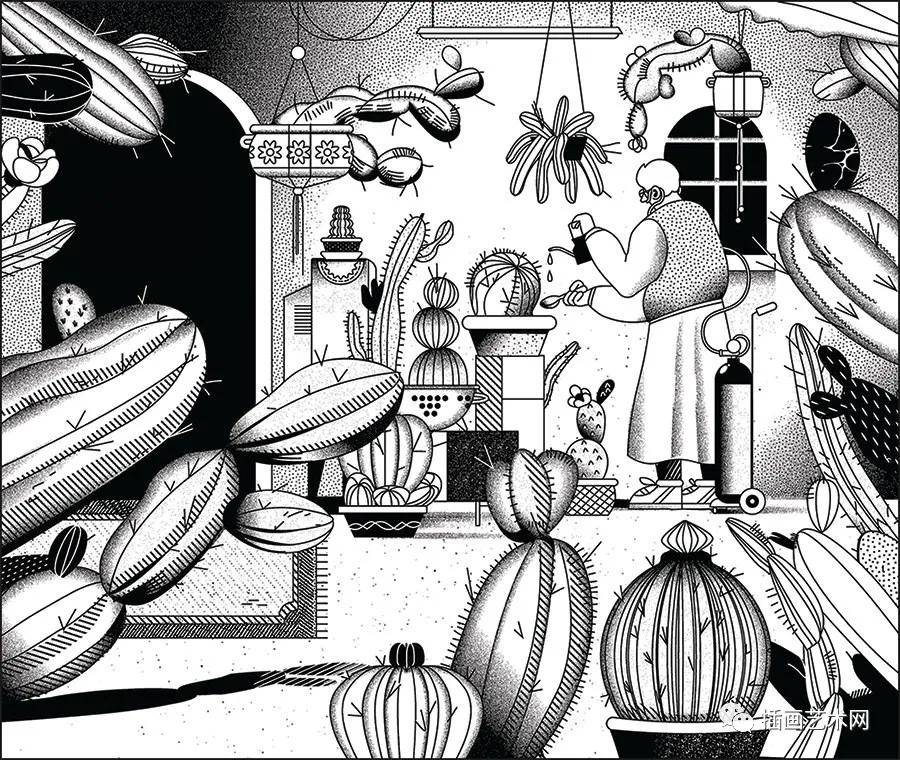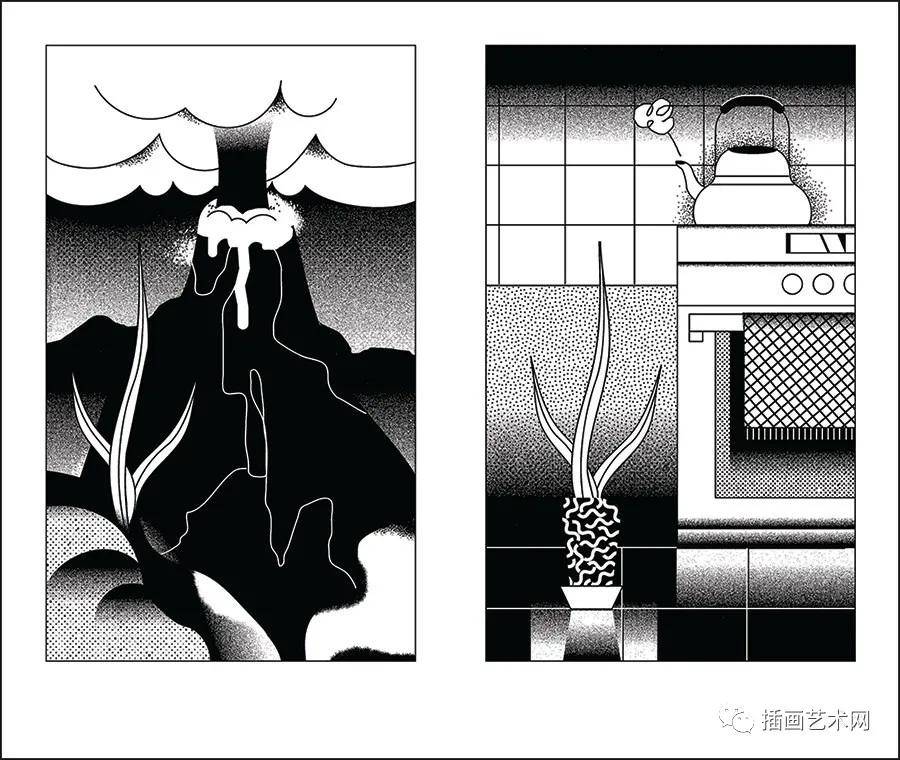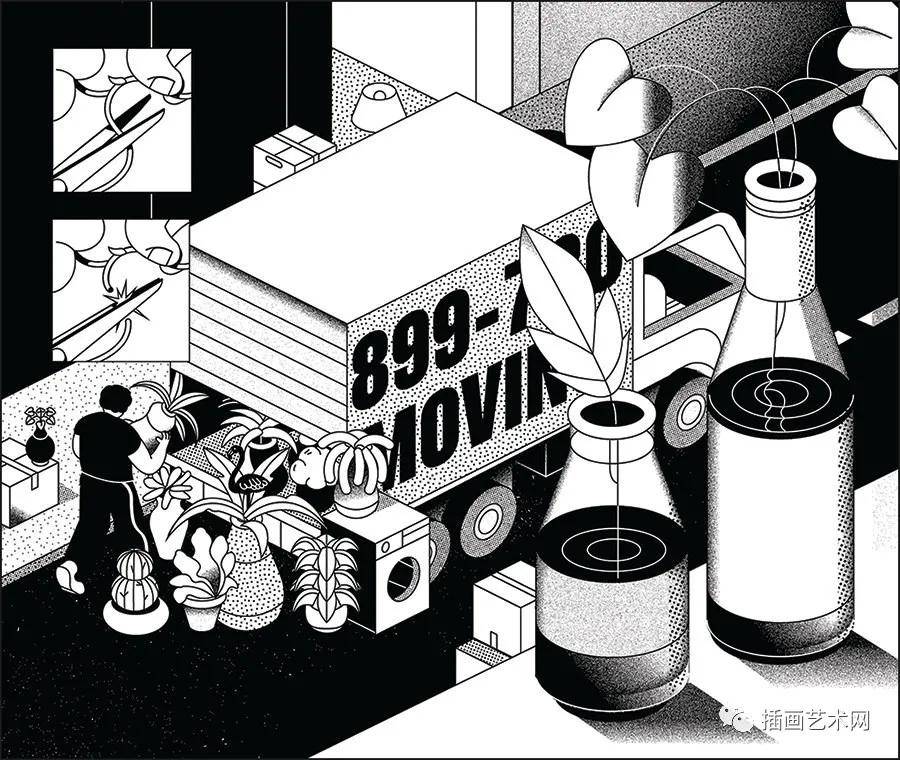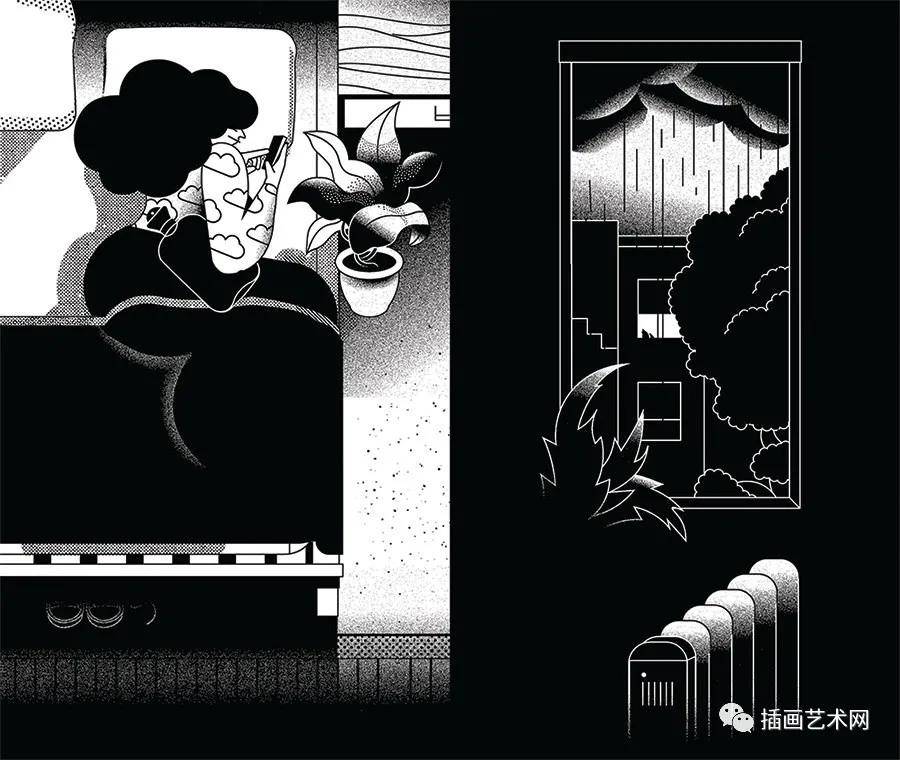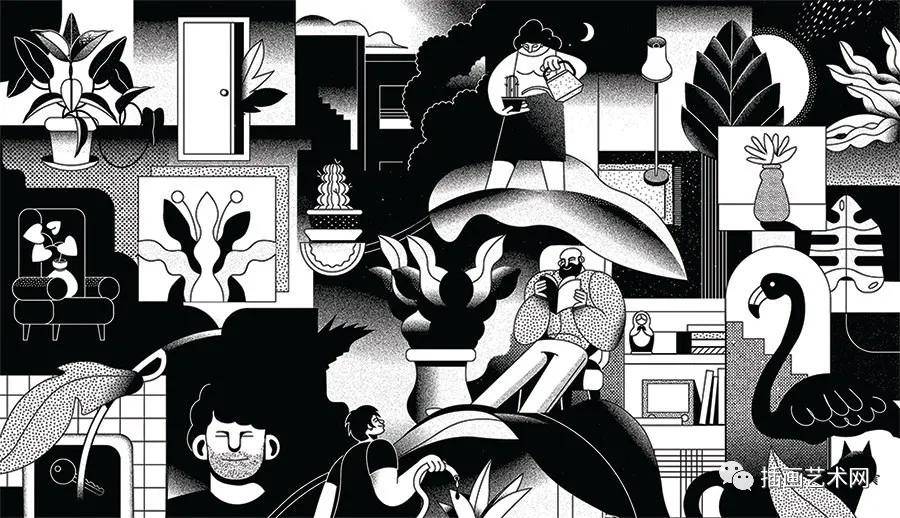 Alon Braier, illustrator
Merav Salomon, art director
Naama Tobias, designer
Salomon & Daughters Books, client
Flower Power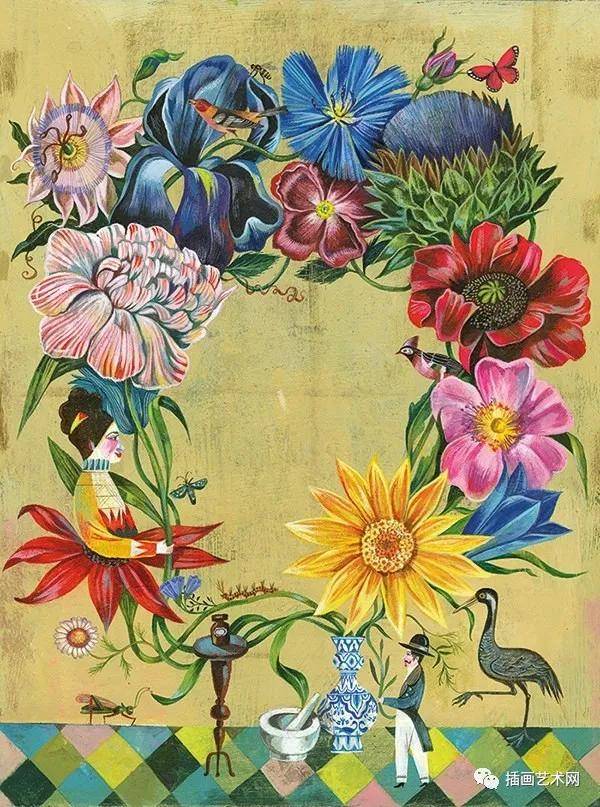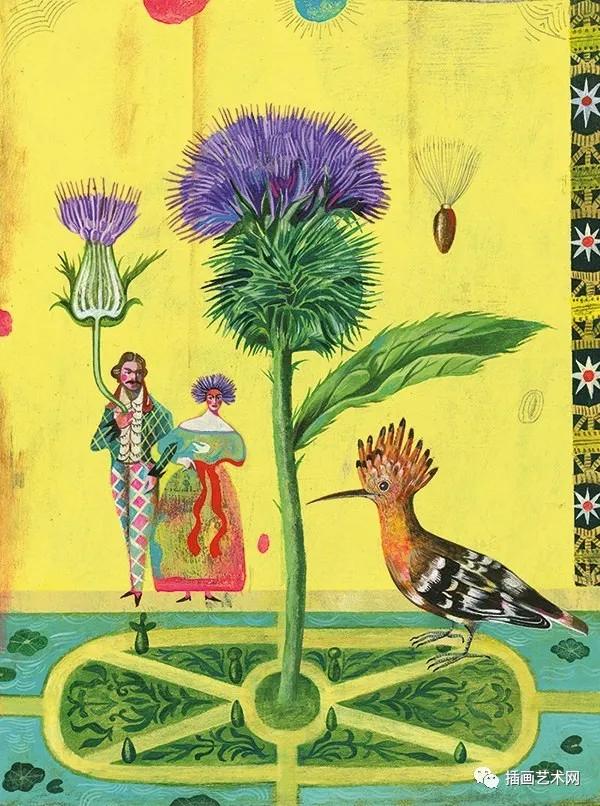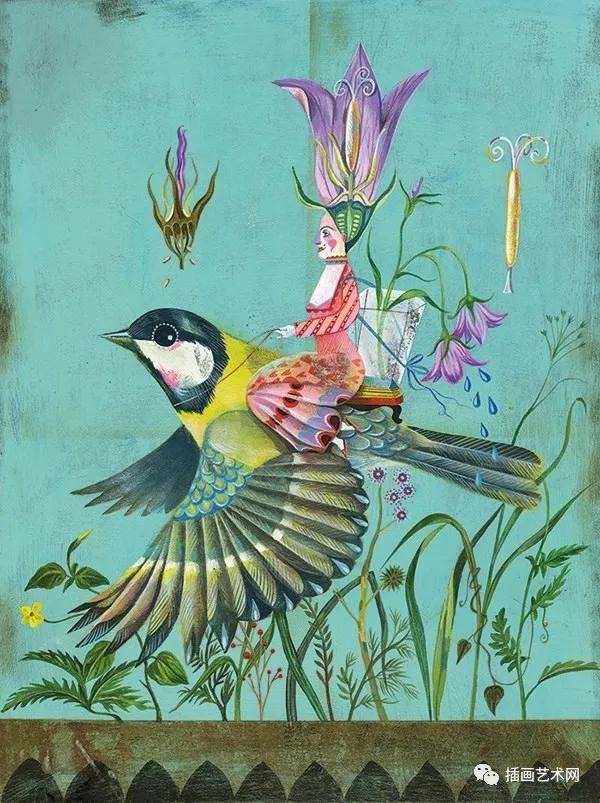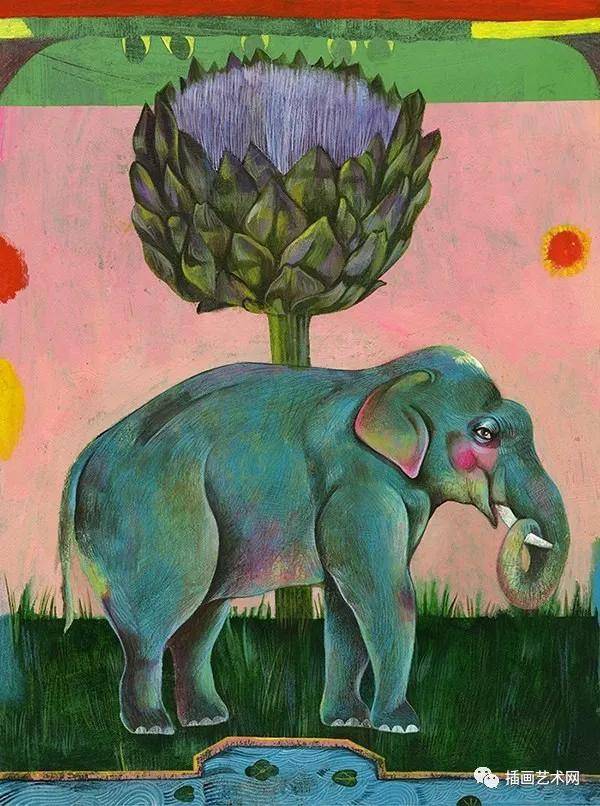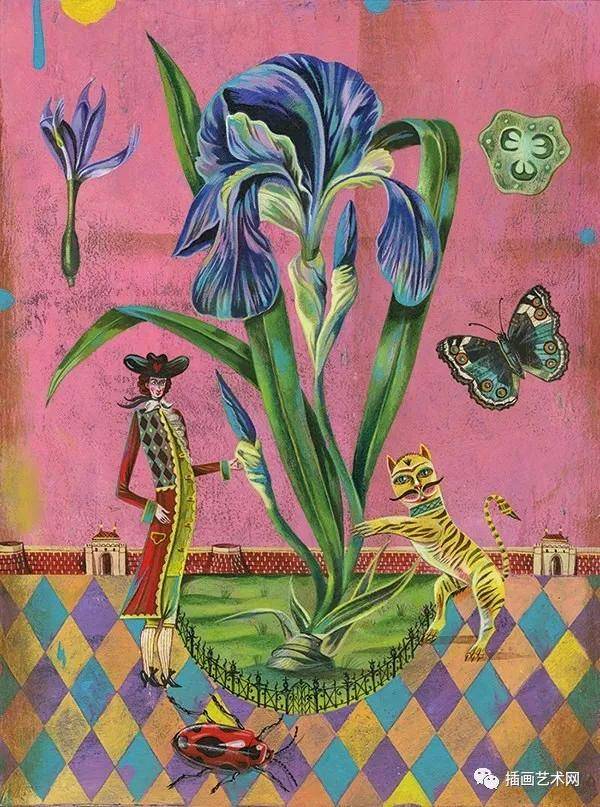 Olaf Hajek, illustrator
Doris Kutschbach, art director
Random House, Prestel Publishing, client
Gravity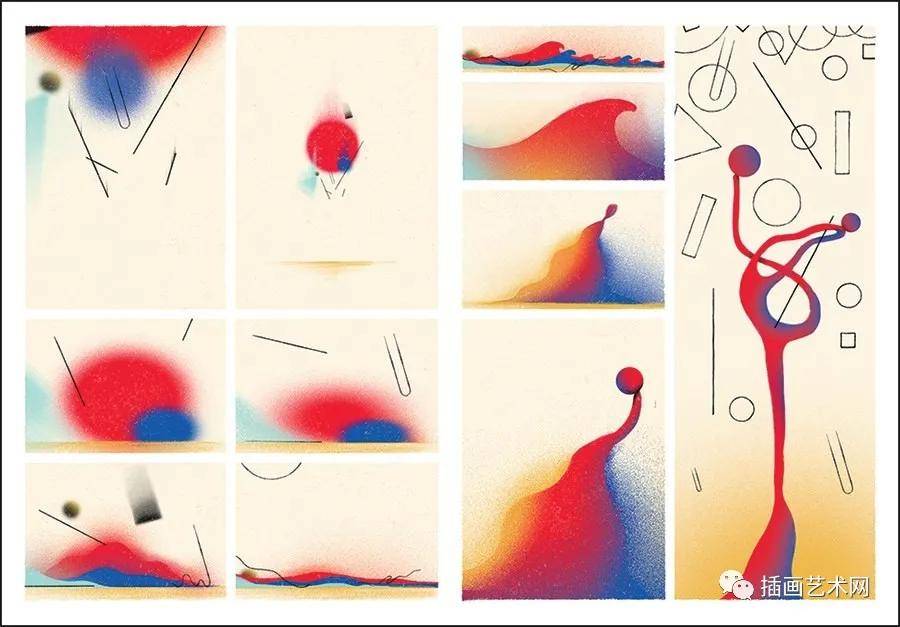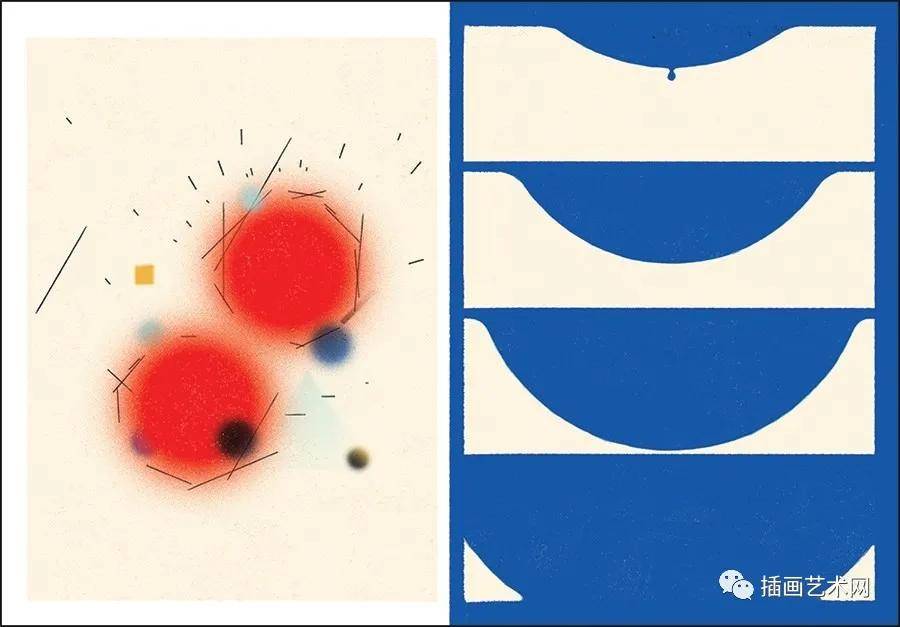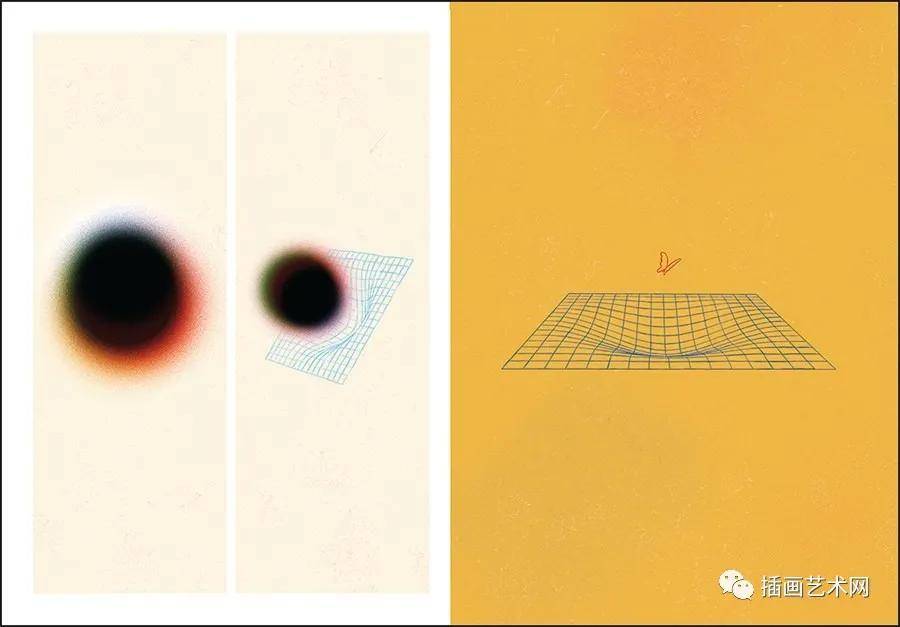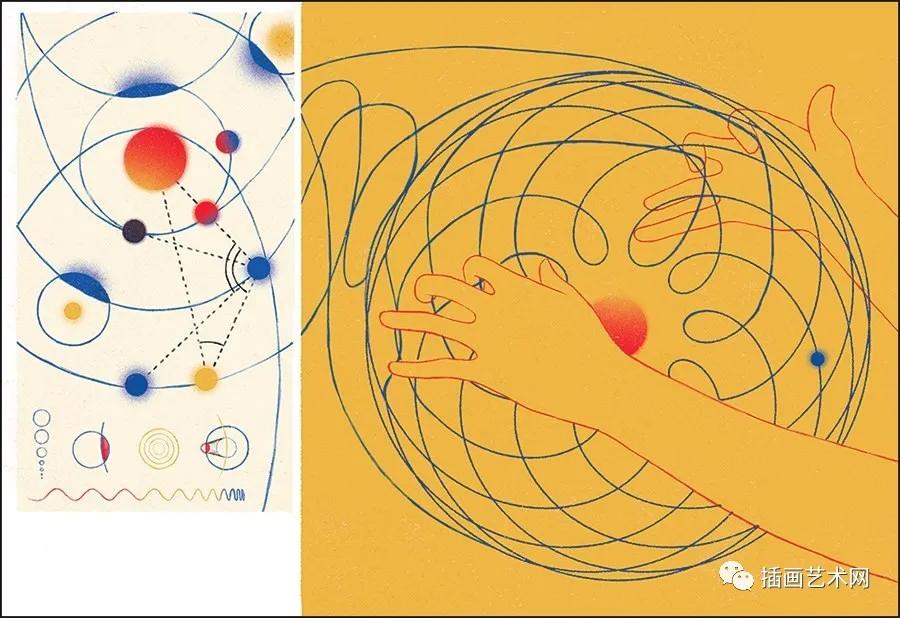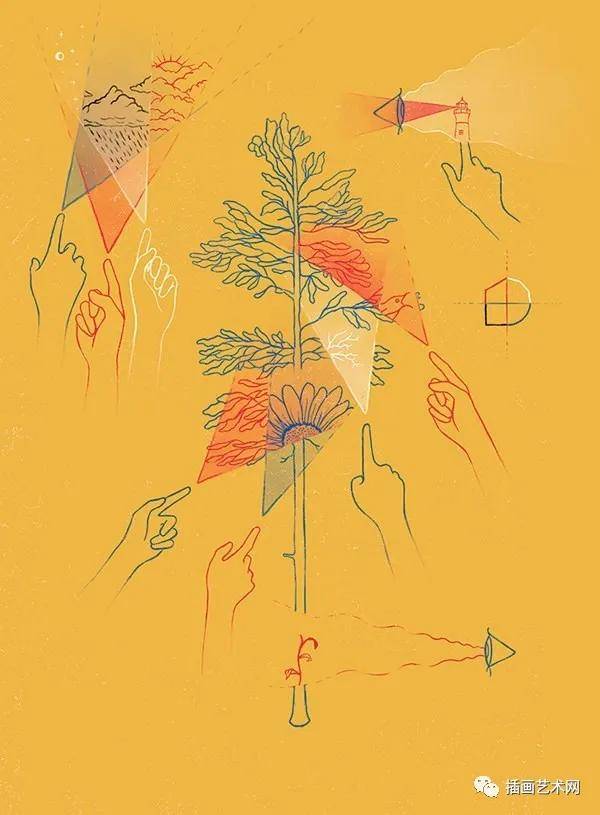 Daniel Liévano, illustrator
Diana Arias, art director
CasaTinta, client
Fuga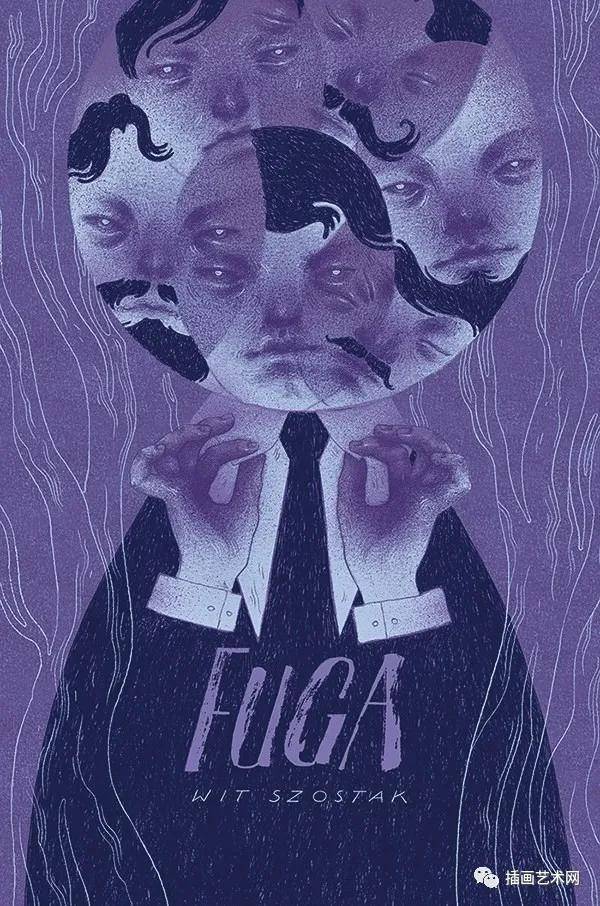 Patrycja Podkościelny, illustrator/art director
Powergraph Publishing House, client
Frontline Doctor
Anna Balbusso/Elena Balbusso, illustrators
Catch&Release, ad agency
Instagram, client
Eden Garden
Maciek Polak, illustrator
Imagine Nation, ad agency
IQOS Poland, client
Ishikyo Mate
Ryo Takemasa, illustrator
Takahisa Aota, art director
Ishikyo Mate, Tokyo Medical and Dental Cooperative, client
Hope Beyond
Ran Zheng, illustrator
Sarah Gordon, art director
Christianity Today, client
The Nutcracker
Dan Bejar, illustrator
Gillian MacLeod, art director
O, The Oprah Magazine, client
Mind Jumble: Understanding Chemo Brain
Gérard DuBois, illustrator
David Armario/Dennis McLeod, art directors
Stanford Medicine, client
State of Respect
Xaviera Altena/Calvin Sprague/Nicola Strada/Raul Urias/Magnus Voll Mathiassen, illustrators
Mauricio Alarcón, art director/chief creative officer
Gabi Guiard/Carles Puig, designers
Gina Polverini/Jackie Roberto, art buyers
Justin Barnes/Robert Meyers/Brian Sanford, producers
Chris Roan, executive director
Closer & Closer/Hugo & Marie/Versus, production companies
Conquistadors, ad agency
Metropolitan Transportation Authority, client
Combating Coronavirus
Anna Balbusso/Elena Balbusso, illustrators
DJ Stout, art director
Audrey Feely, design director
Pentagram, design firm
UCSF Magazine, University of California, San Francisco, client
Brystkreft (Breast Cancer)
Alexandra Webber, illustrator
Hilde Lorentzen, art director
Tidsskriftet for Den norske legeforening, client
Rock N Roll Quarry Full Page Illustration
Jim Salvati, illustrator
Jason Chenier, art director
Our State, client
Sancal Calendar 2021
Sonia Pulido, illustrator/typographer/designer
Elena Castaño, art director
Sancal, client
Bored Games
Hokyoung Kim, illustrator
Elizabeth Hart, art director
The Washington Post, client
Weed Killer Wreaking Havoc
Ben Konkol, illustrator
Daily Life
Nan Cao, illustrator
Jason Lancaster, art director
Washingtonian, client
Lonely Deaths
Isabel Seliger, illustrator
Jillian Kumagai, art director
ProPublica, client
Day One
Tim O'Brien, illustrator
D.W. Pine, art director
TIME, client
American Uprising
Kadir Nelson, illustrator
Joseph Hutchinson, art director
Rolling Stone, client
Pan/The Amazon was Sick. Now it's Sicker.
Peixin Jimmy Pan, illustrator
Brian Rea/Paul Rogers, instructors
ArtCenter College of Design (Pasadena, CA), school
Global Pandemic
Brad Pickard, illustrator
Ryan McNeill, art director
Grey Canada, ad agency
Salvation Army, client
NBA against police violence
André Carrilho, illustrator
Pedro Fernandes, art director
Diário de Notícias, client
We Can't Breathe
André Carrilho, illustrator
Erica Weathers, art director
New Statesman, client
Vote for Change
Richard Borge, illustrator
Catherine Sippin, curator
Gary Lichtenstein Editions, publisher
Richard Borge Studio, design firm
Mana Urban Arts Project, client
The Children in the Shadows: NYC's Homeless Students
Hokyoung Kim, illustrator
Gail Bichler/Matt Curtis, art directors
The New York Times Magazine, client
No-Show Prison Workers Cost MS Taxpayers Millions
Juan Bernabeu, illustrator
Celina Fang, art director
The Marshall Project, client
The Legends
Paulina Kozicka, illustrator
Adam Chyliński/Paulina Kozicka, art directors
UNICEF Polska, client
Distant Summer
Kadir Nelson, illustrator
Françoise Mouly, art director
The New Yorker, client
The Vestiuble
Jon Krause, illustrator
Christian Font, art director
The Washington Post Magazine, client
Systemic Change
Jon Krause, illustrator
Mary Wood, art director
UVA Lawyer, client
Autism Behind Bars
Hokyoung Kim, illustrator
Rebecca Horne, art director
Spectrum, client
Suicide
Fatinha Ramos, illustrator
Michael Mrak, art director
Scientific American, client
Angela Davis
Monet Kifner, illustrator
Say Their Names
Kadir Nelson, illustrator
Françoise Mouly, art director
The New Yorker, client
Nike Live
Xoana Herrera, illustrator
Jim Clugston/Patricia Wong, art directors
Nike, client
Michael Vick
Owen Freeman, illustrator
Eric Paul, art director
ESPN, client
Nike 5 Facet
Xoana Herrera, illustrator
Brian Banton, art director
Nike, client
Artificial Life After Frankenstein
David Plunkert, illustrator
Eileen Hunt Botting, art director
John Hubbard, designer
University of Pennsylvania Press, client